We hope you love the products we recommend! All of them were independently selected by our editors. Some may have been sent as samples, but all opinions and reviews are our own. Just so you know, BuzzFeed may collect a share of sales or other compensation from the links on this page if you decide to shop from them. Oh, and FYI — prices are accurate and items in stock as of time of publication.
Their line includes matte lipsticks, lipglosses, highlighters, and more. But when I saw eye paints would be included, I knew I NEEDED to try this out.
Here are the products from the line I was sent, and tried for this post. While I followed Halsey's video, I knew I would also be trying a few things that weren't included in the tutorial.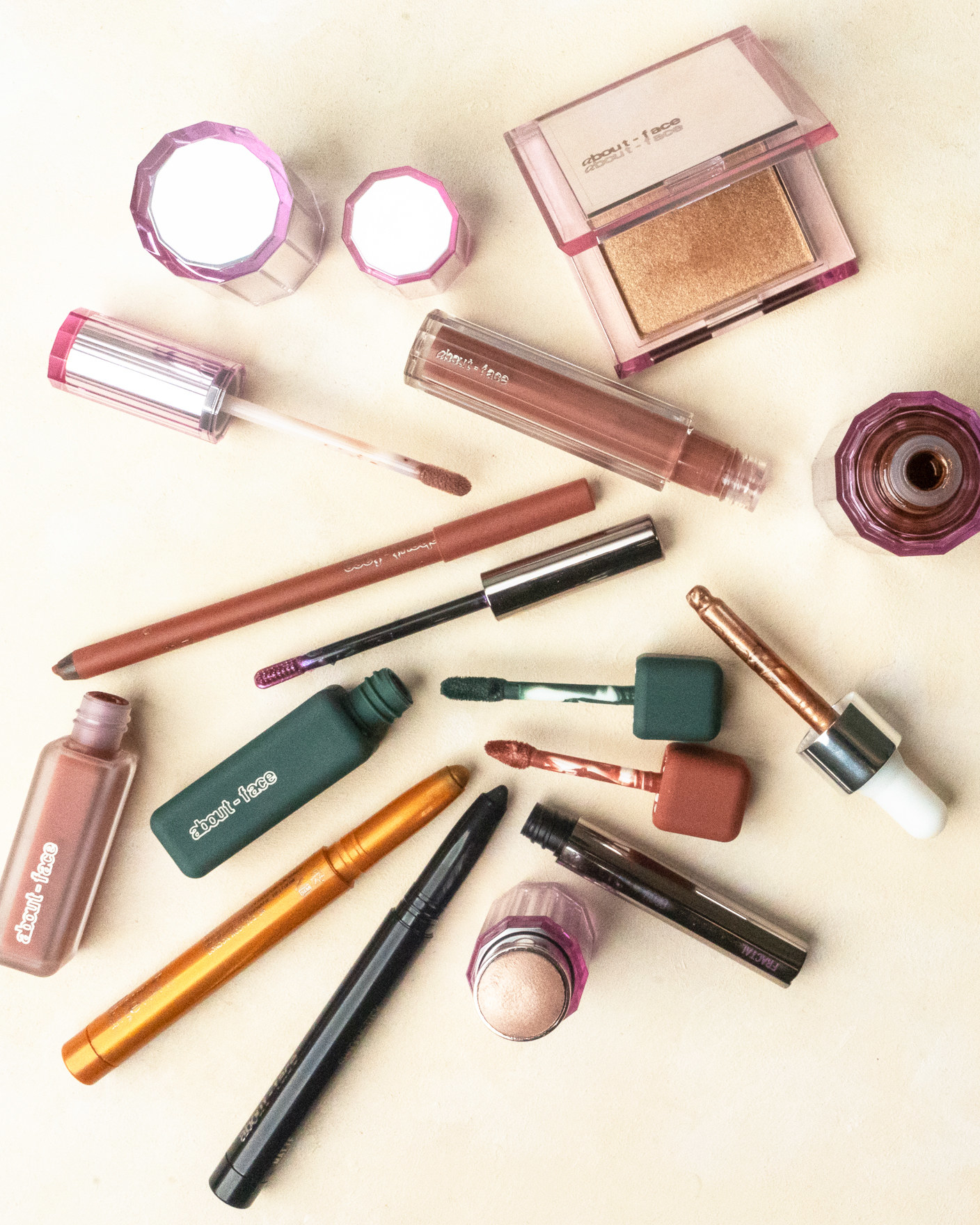 Next, Halsey blended the fluid eye paint, using a flat eye brush. I decided to try using a blending brush first, so that I could blend the edges before the shadow dried.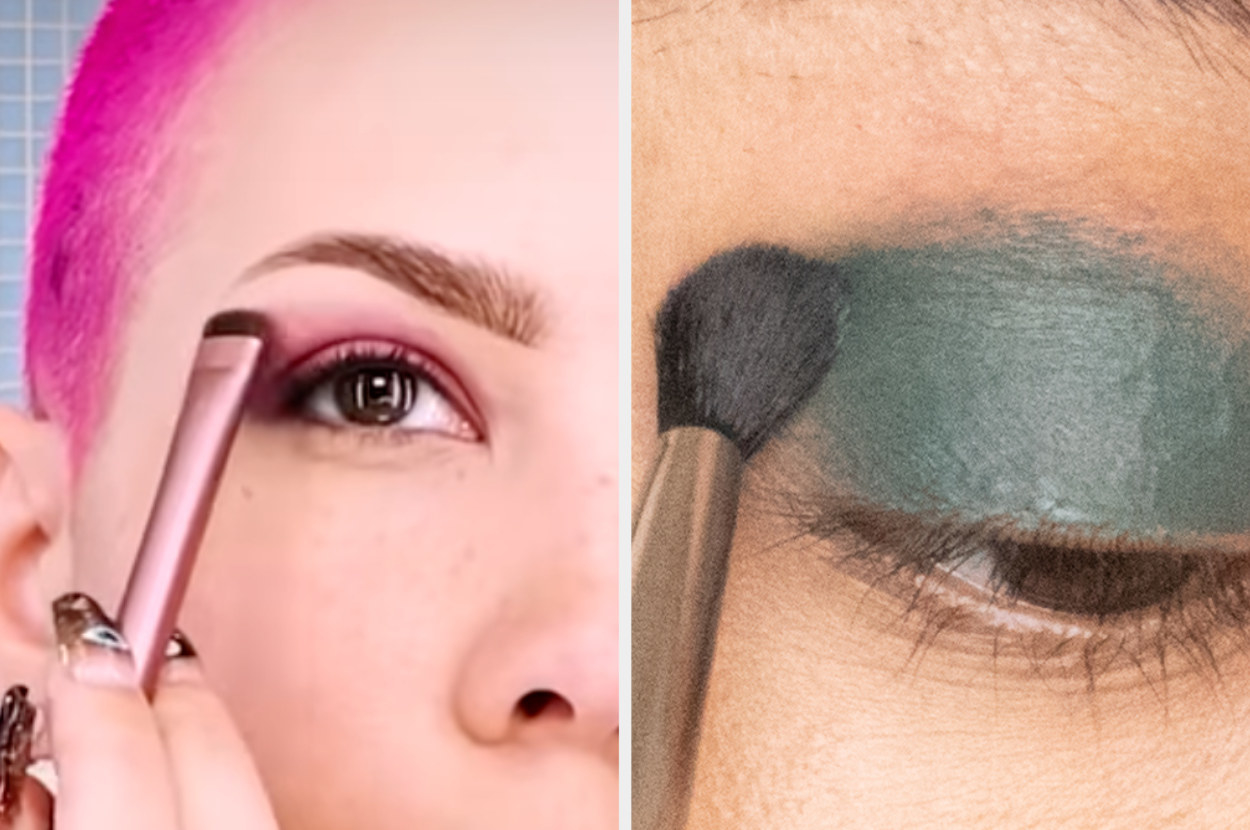 Halsey used a fluffy blending brush after using a flat brush, however I did the opposite, just to get an even amount of product on my eyelid after blending.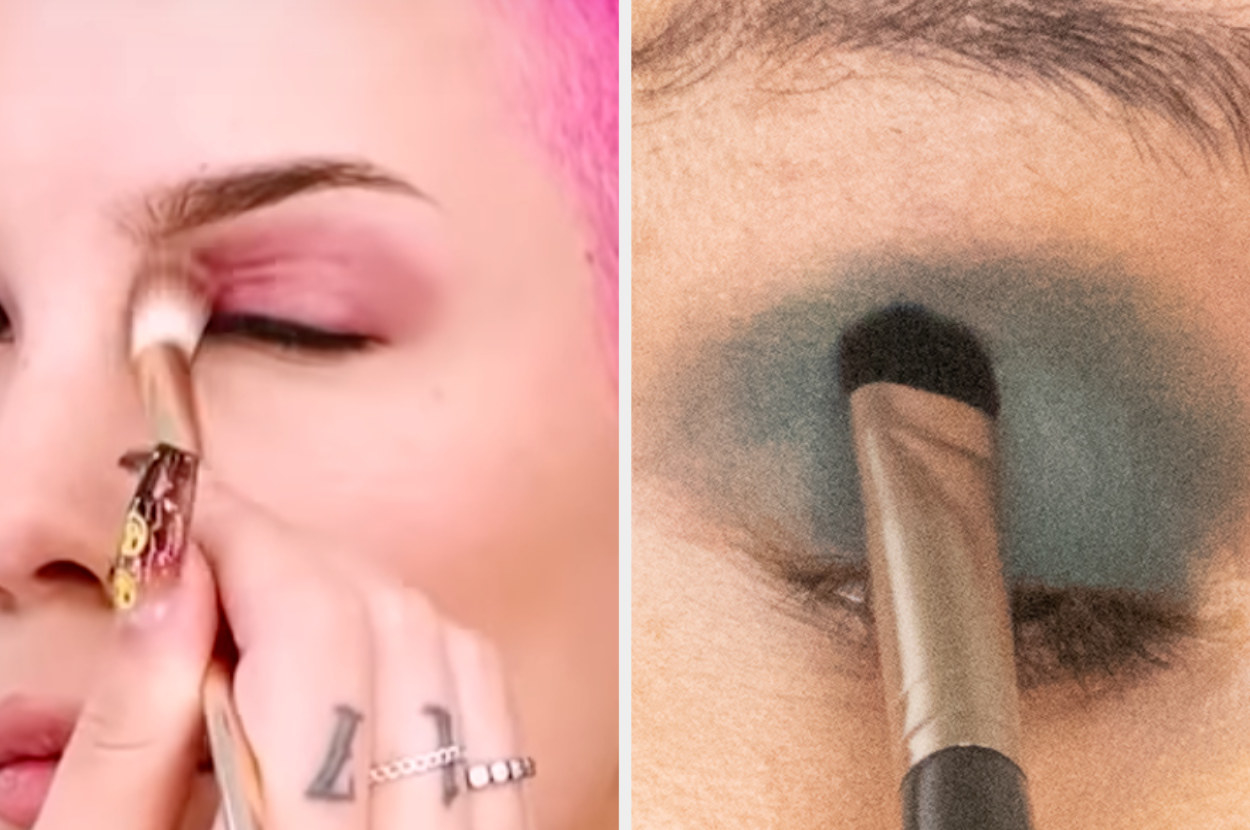 Next, Halsey applied the Shadowstick around their eyelid, so I did the same. Here, I am using the shade Inferno.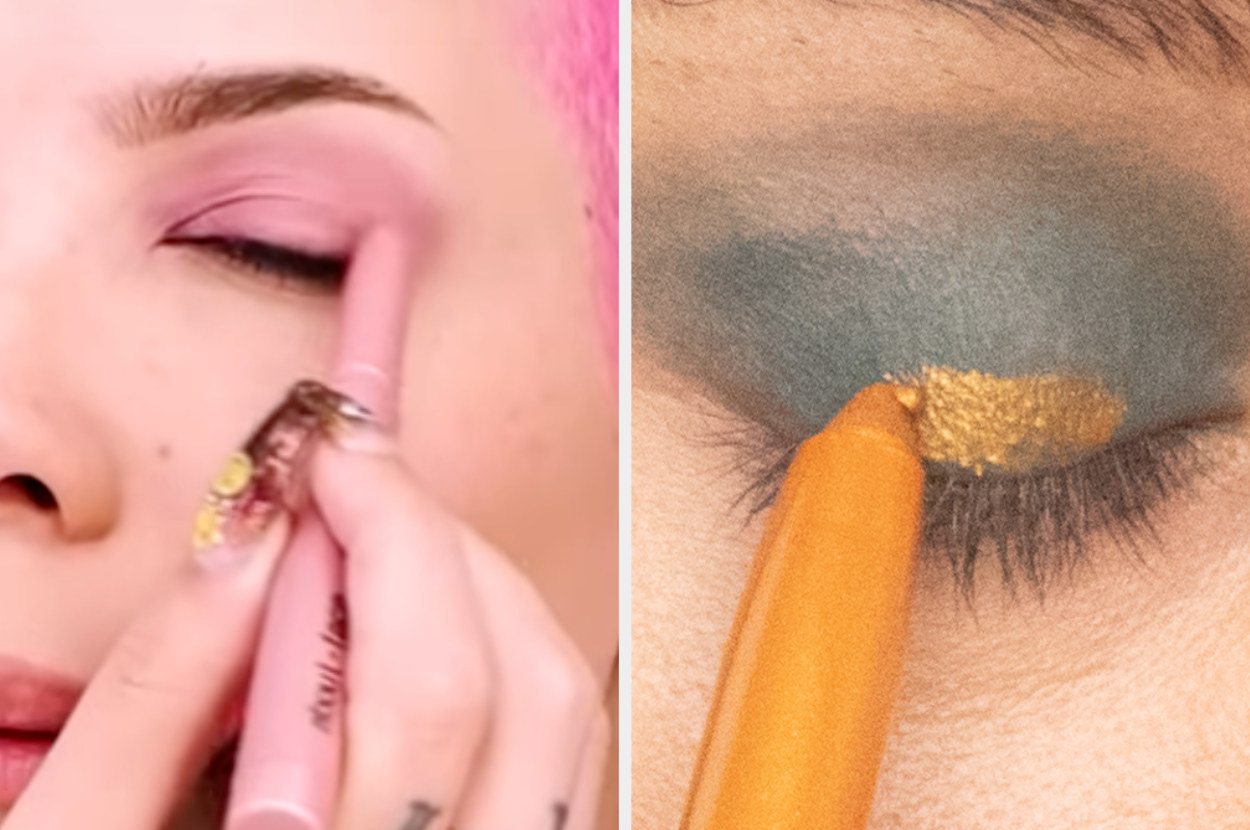 I then decided to blend away, to give a more diffused look, which in result gave me a beautiful finish. But I will admit, the shadow was pretty dry at this point and tugged at my eyelid.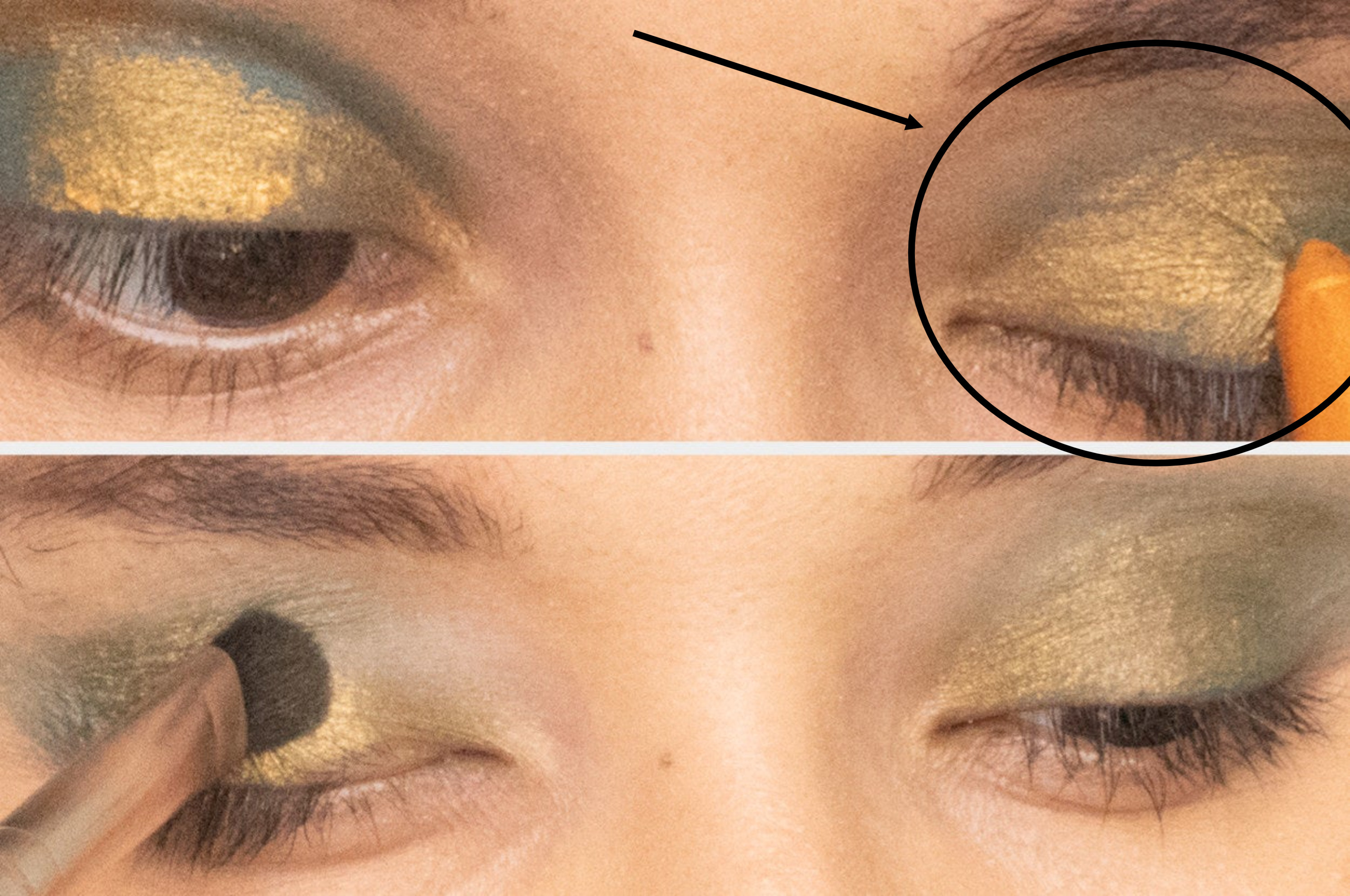 Then, Halsey added some of their Light Lock Highlight Fluid, above the cheeks. As soon as I added some of the product, I immediately saw how much darker this might be.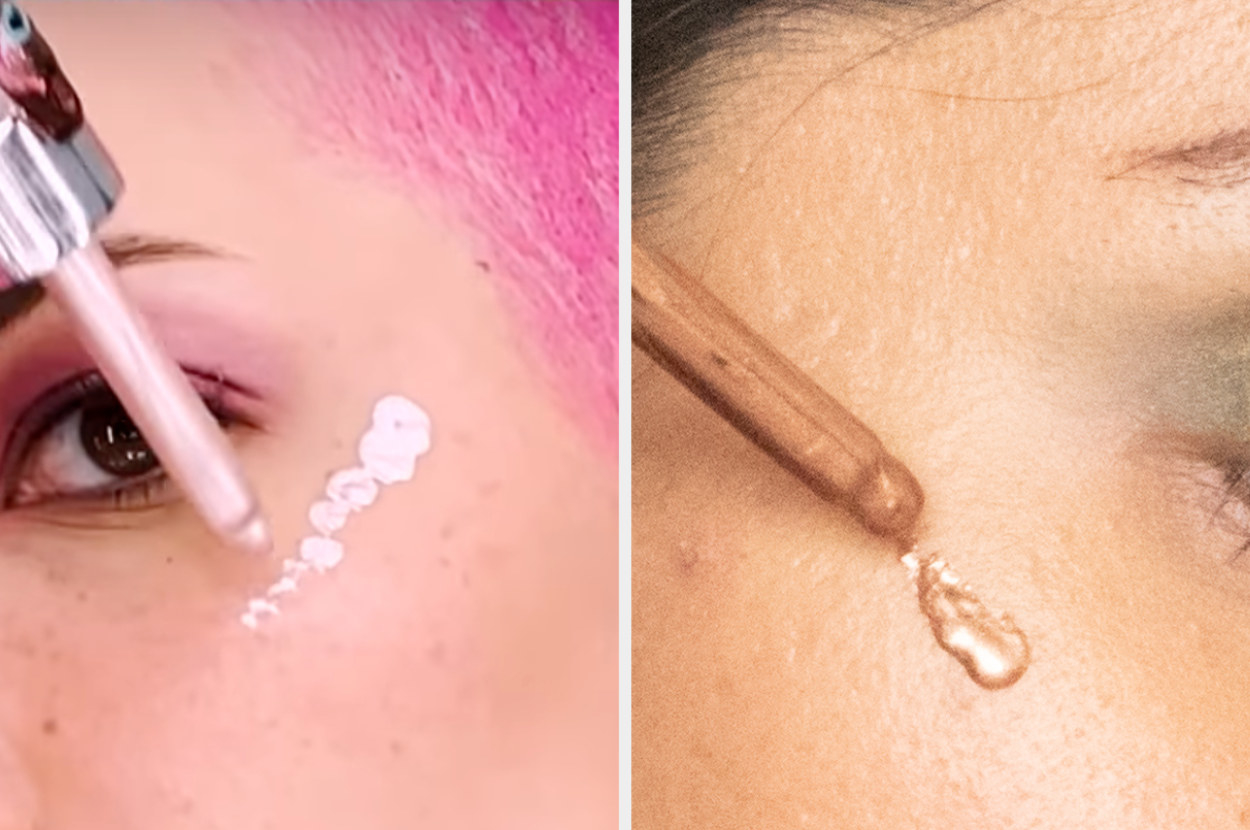 Halsey then blended out, using their fingers, so I did as well.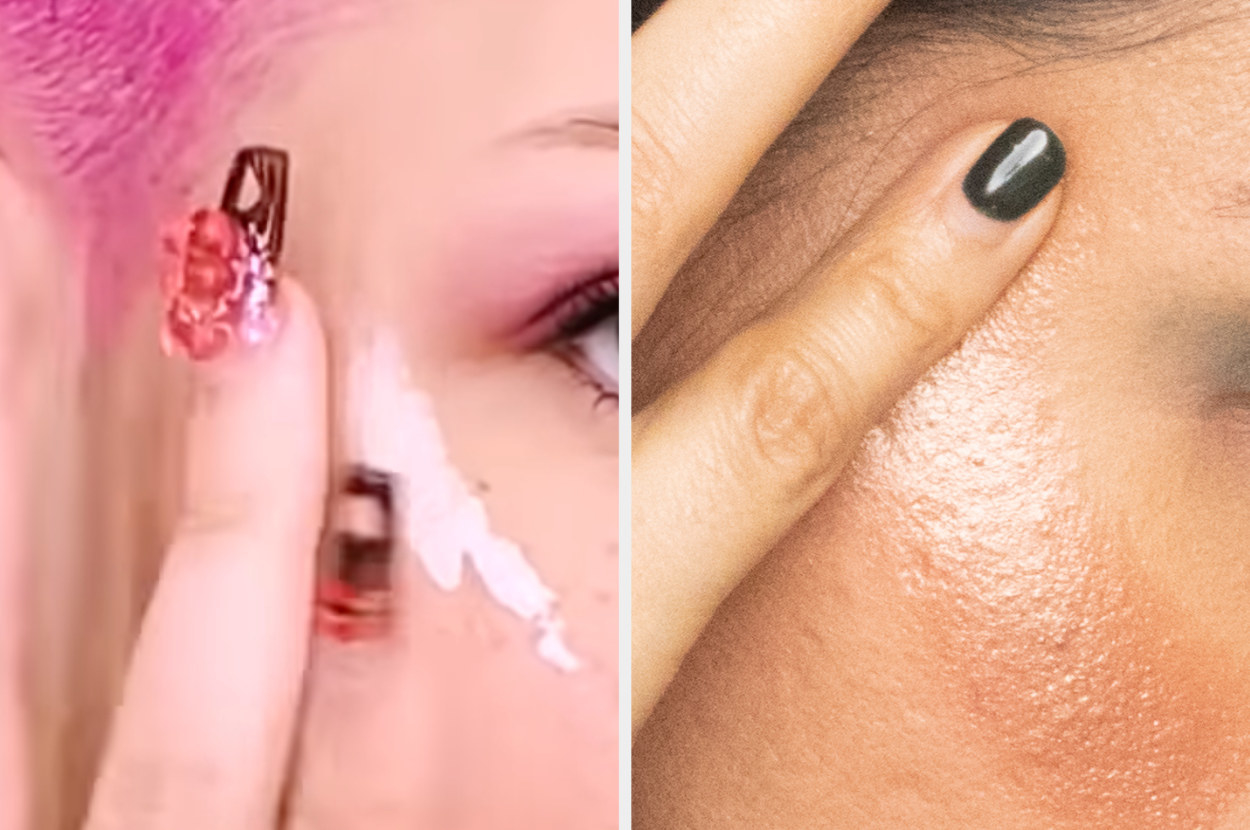 After using the highlight, Halsey then followed up with the Light Lock Powder. I used the shade Lightspun.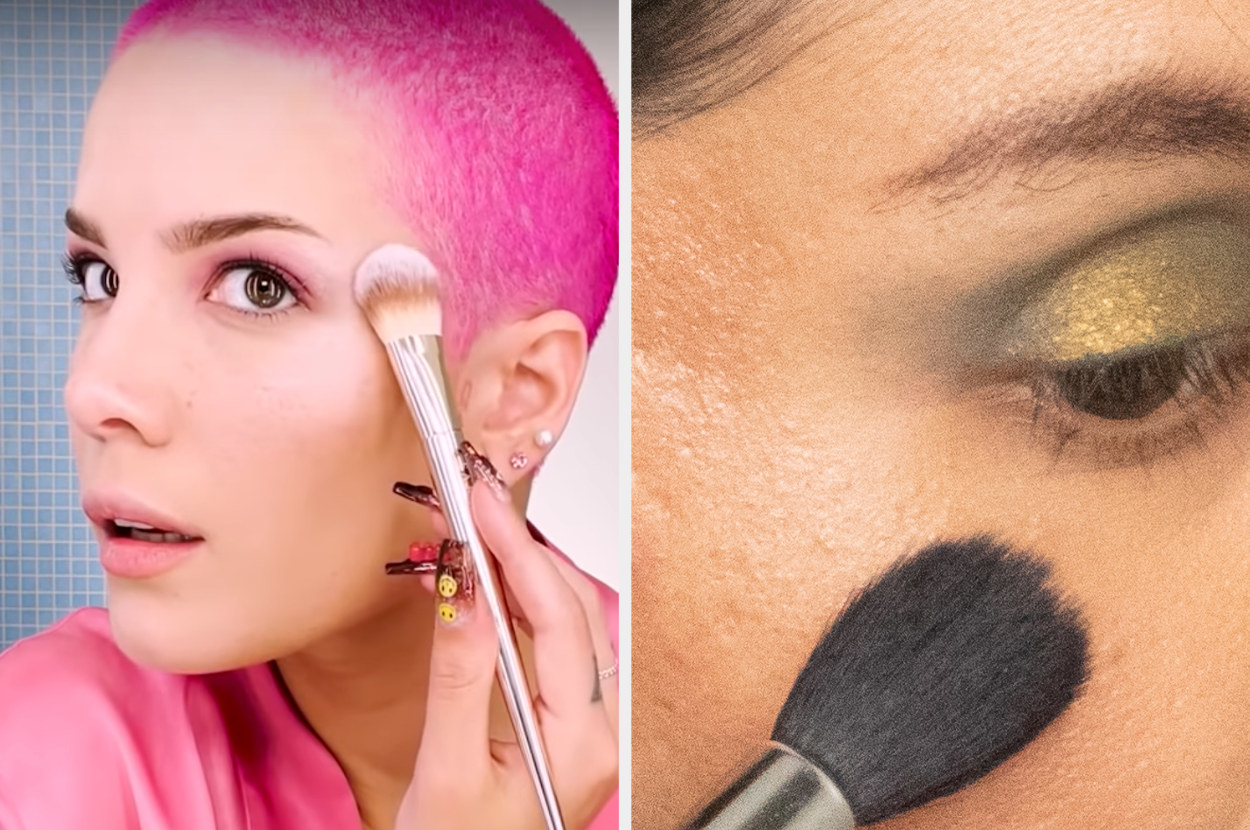 And to see what the highlight looks like so far, here we are. As you can see, the glow is there, minus the shade.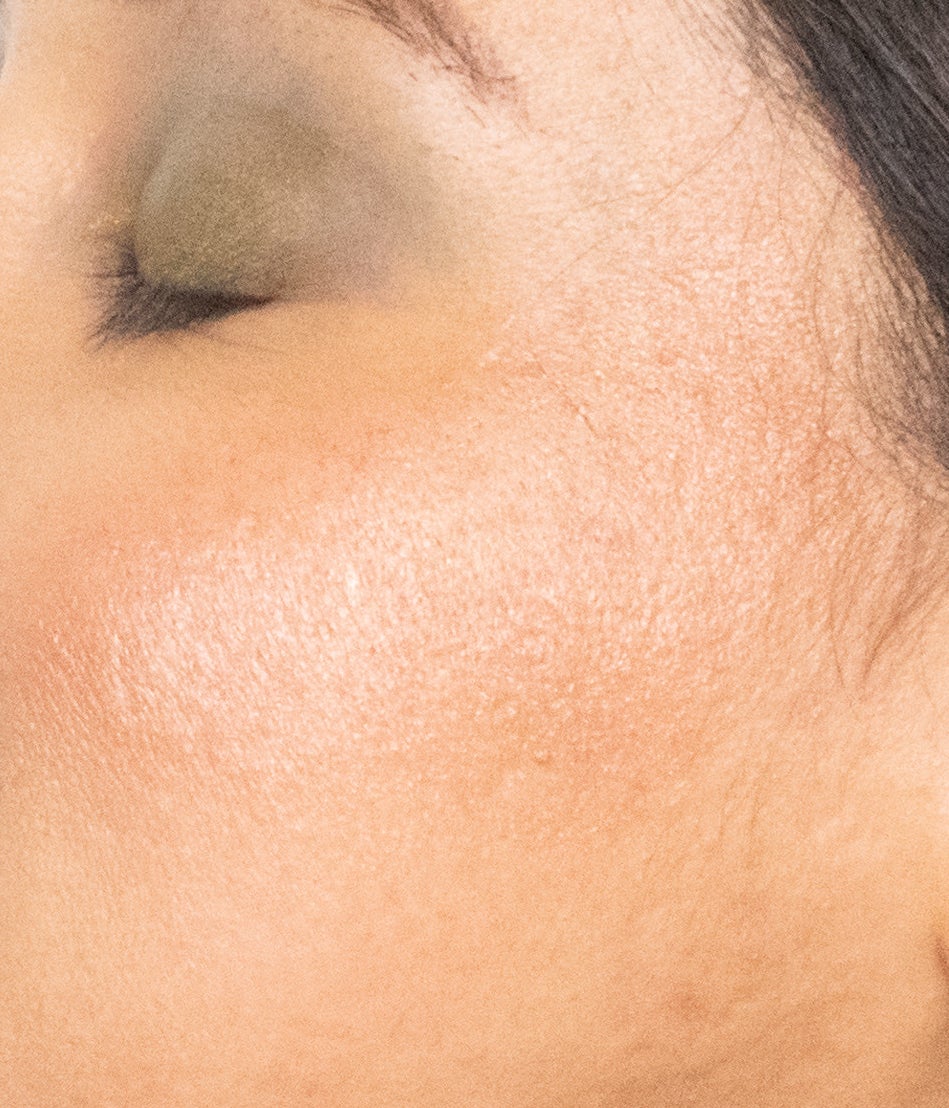 I promise we are halfway done. Next, Halsey used the Light Lock Stick and while I only used this on my brow bone, I do LOVE the shade.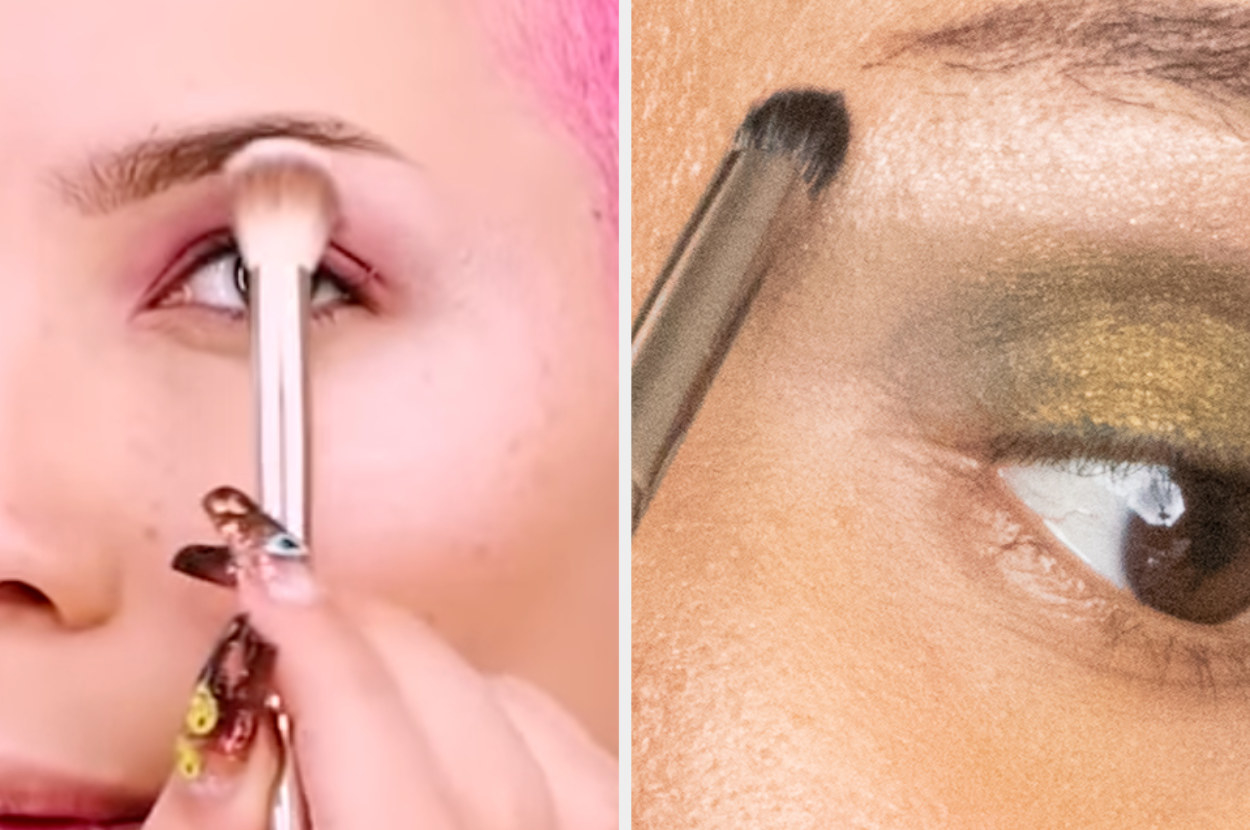 Now for the lips. I used about-face's Matte Lip Pencil in the shade Raw Kiss and could feel just how smooth and buttery this lip pencil was.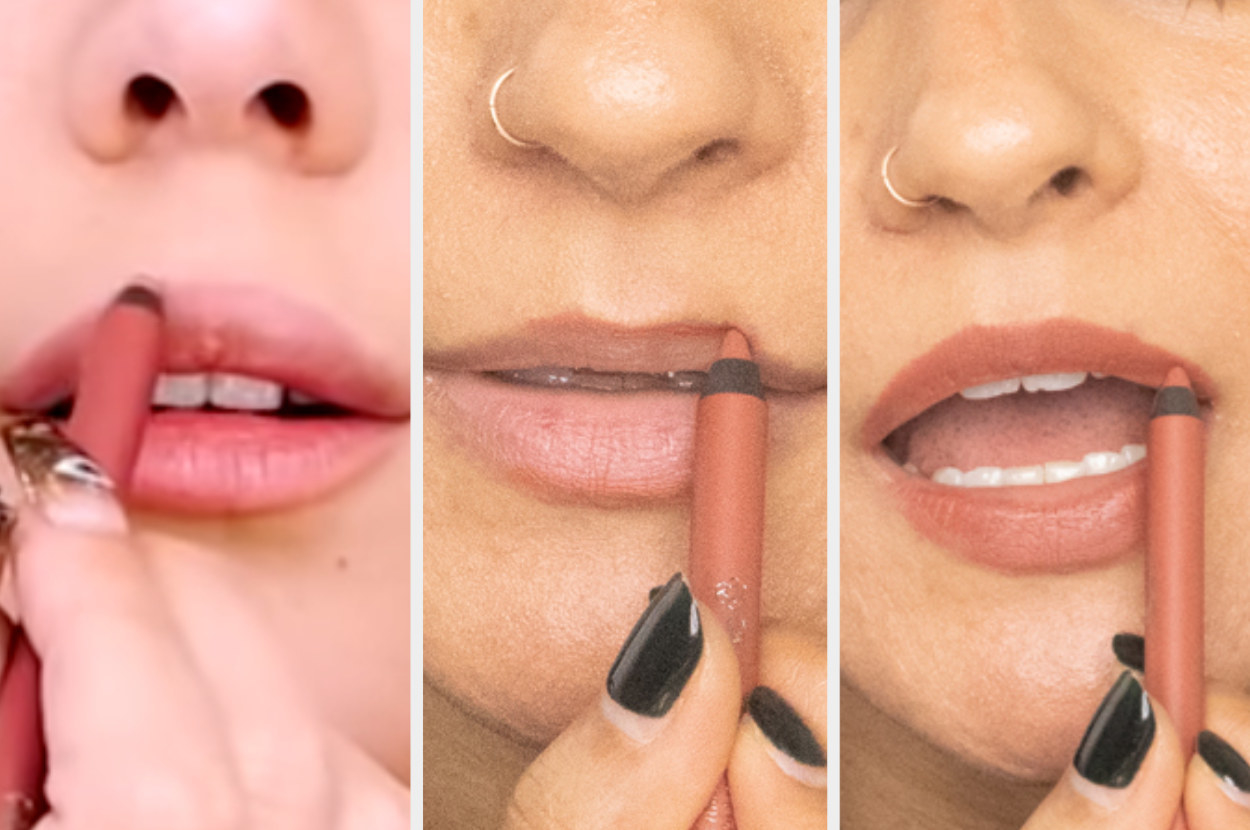 So much so, that I needed to use a Q-tip to clean around the edges for a more precise look.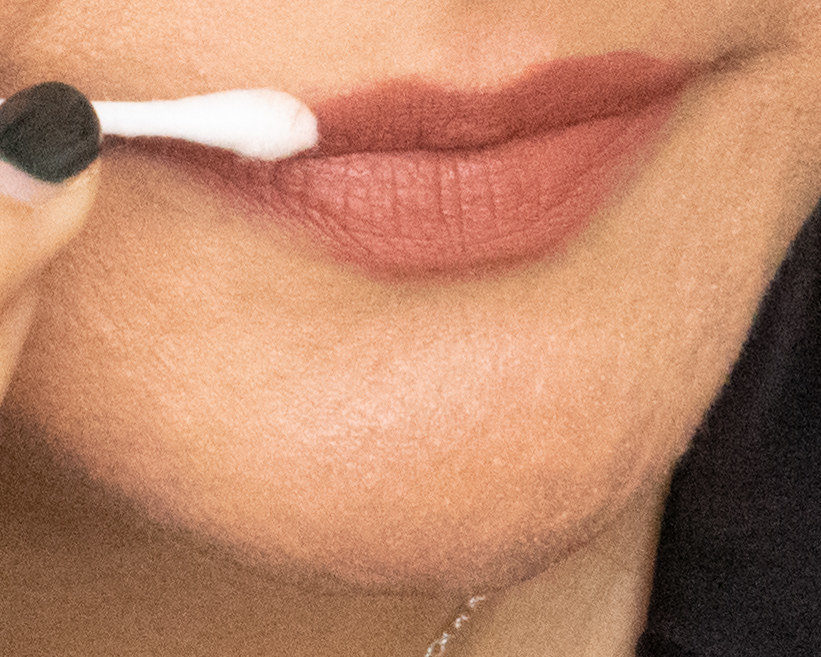 To finish off the lips, Halsey then used the Light Lock Lip Gloss. I used it in the shade Double Clutch.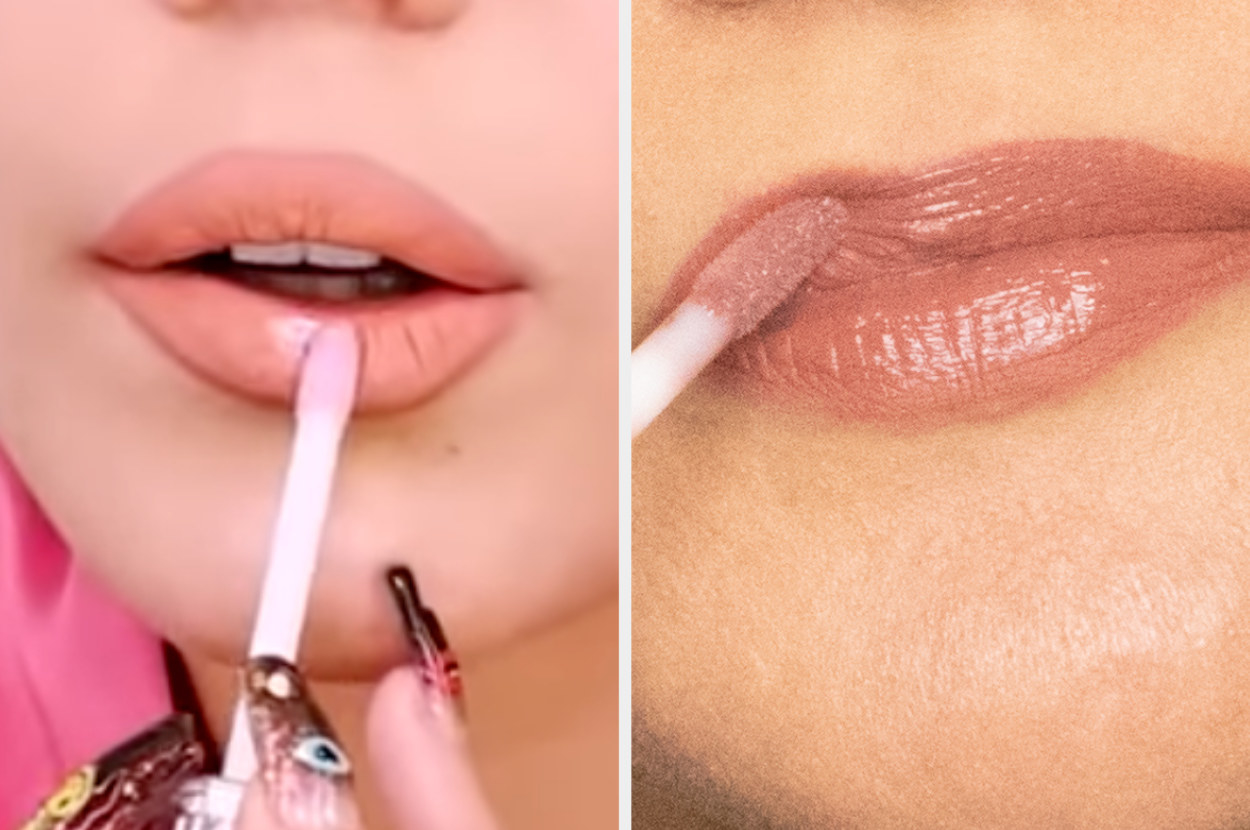 While the video finished, I decided to complete the look using two more items. For eyeliner, I used the Shadowstick in the shade Kill the Lights.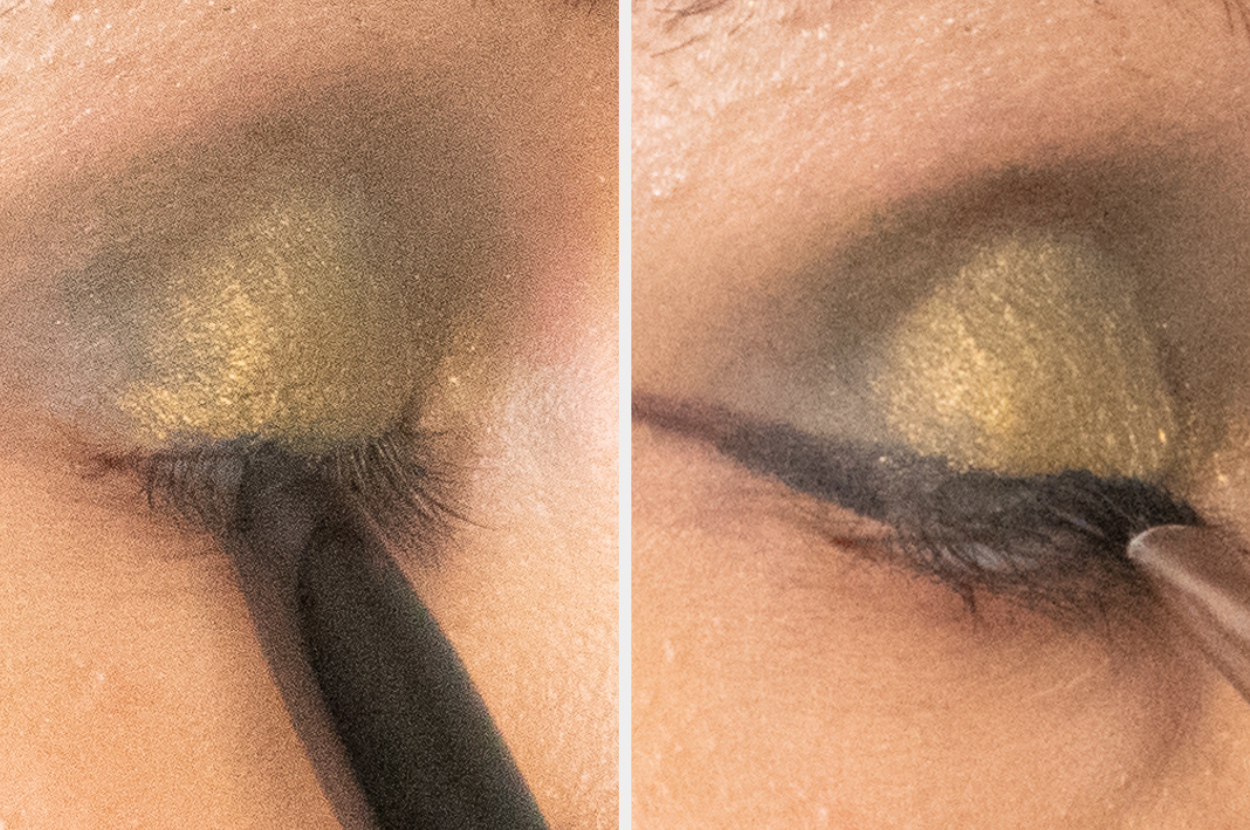 And here is the final look, in natural cool light, shot on my phone.
Yes, the colors are giving major Joker vibes, but I'm here for it.
And heres how the lipstick compares to before and after, hours of wear. As the day continued, the lipgloss did fade but the matte lipstick and lipliner held up, which was great.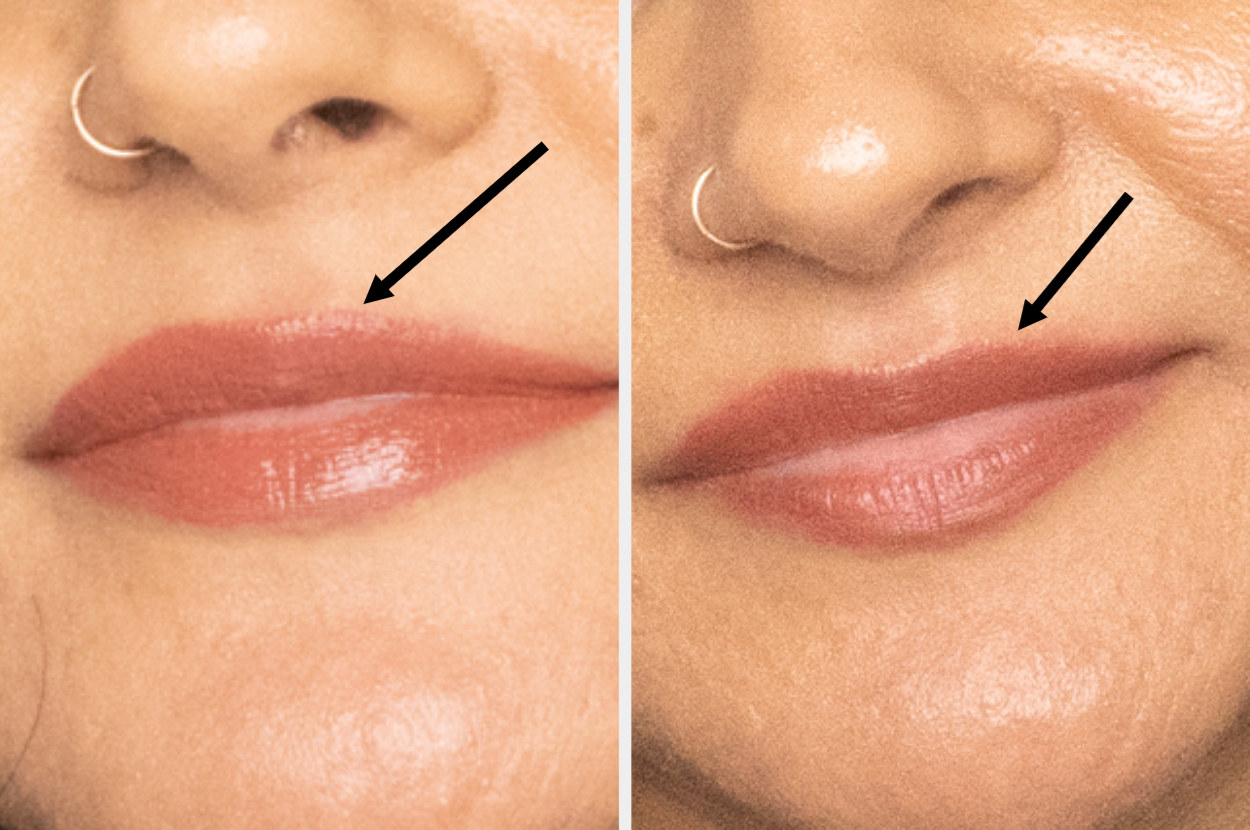 Towards the end-of-day, I could tell that the eye paint and Shadowstick really held up and did NOT budge, which was awesome to see.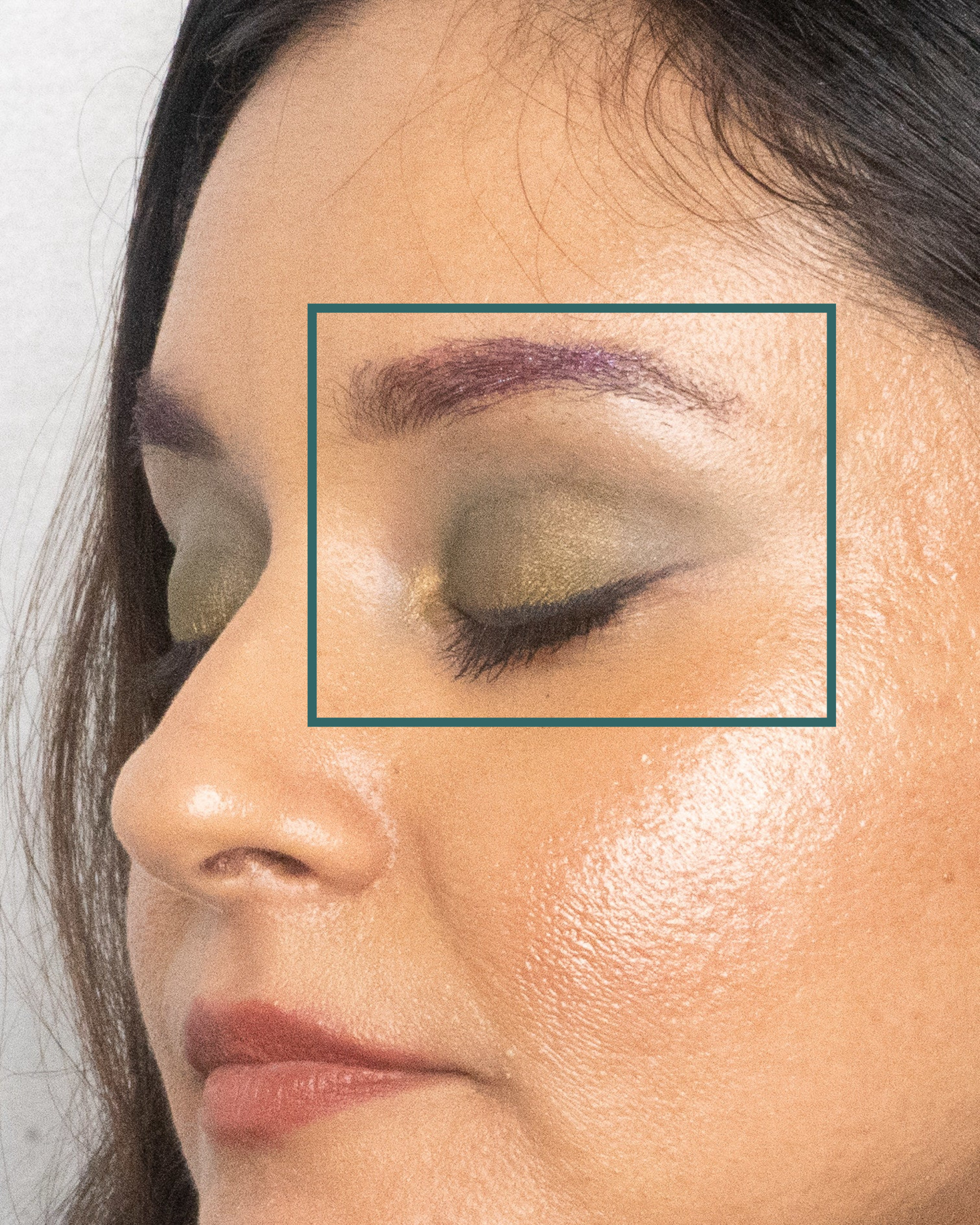 Overall? There are products I did enjoy using, and will continue to use, plus a few that just aren't for me at all. Here's a recap:
• Shadowstick: 2/5. From the moment I applied the stick, not only did a piece fall off, but it tugged on my eyelids. While I understand it may be because of the eye-paint, having a piece of it break-off almost immediately made me a little annoyed.
• Matte Fluid Eye Paint: 4/5. Yes, this dries down pretty quickly, but in this case I actually prefer that, so I have some control on how far I want to extend the blending. It basically feels like paint and I look forward to trying it out again!
• Matte Fix Lip Pencil: 4/5. I love how creamy this feels, and if anything, would apply even less.
• Paint-It Matte Lip Color: 5/5. A little goes a very long way and this lip color does not budge. I appreciate the applicator and how I am able to create sharp lines. Lasted throughout my meals and drinks.
• Light Lock Lip Gloss: 2/5. While I love the glossy finish, it wore off pretty quickly and felt a little sticky.
• Light Lock Highlight Fluid: 2/5. Hmm, this is a hard one. While the shade didn't match me, I do like how reflective it was, but found that it was hard to blend for a more seamless finish. 
• Light Lock Stick: 4/5. I love the texture in this highlighter and how easy it was to blend.
• Light Lock Powder: 1/5. This was just ok, I don't think I would necessarily use this as my go-to powder.
• Limited Edition Fractal Glitter Brow: 4/5. This was fun to use, and while it's a learning curve since there is glitter on the wand, I would use this again.

And there ya have it! I'm looking forward to trying more of the eye paints, lip liners, and lipsticks. about-face offers major pops of colors, with longevity, which is what I am usually looking for. For the most part, the brand is pretty DIY so you can really create looks a little more seamlessly versus using powdered eyeshadows, which is an added plus.