1.
And so it begins. The First Tweet.

2.
His observations on the cities he visits are better than any guide book.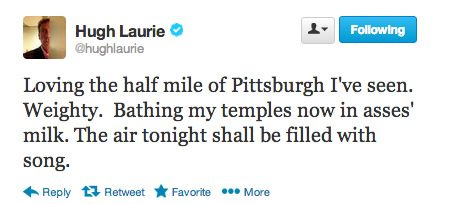 3.
His contemplation on butterflies would make Socrates, Freud, and Descartes jealous.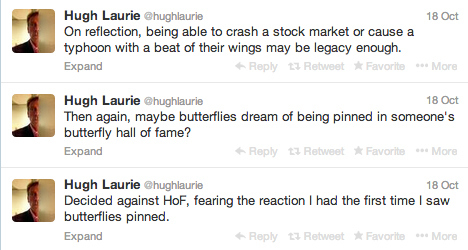 4.
His ability to express Fanboying is eloquent and vivid.

5.
His knack for expressing complex political issues so succinctly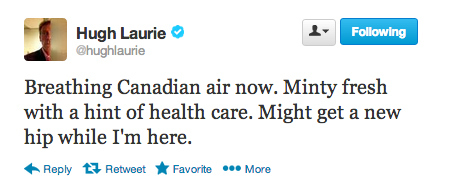 6.
His fearlessness in the face of death.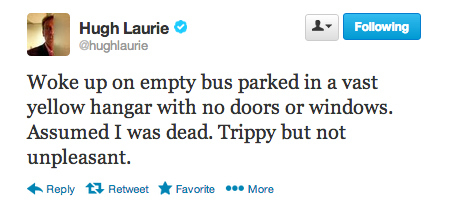 7.
His self-deprecation is so relateable.

8.
His casual references to being a possible Time Lord.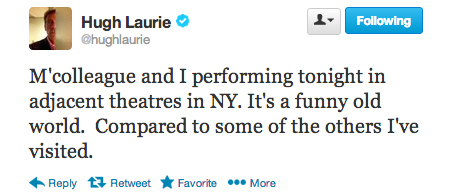 9.
His quintessential Britishness

10.
His sudden existential realizations.

11.
His concerns over social faux pas'

12.
His concern over the future of children.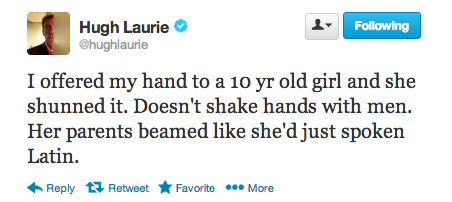 13.
His intelligence is so great, he can fool even himself.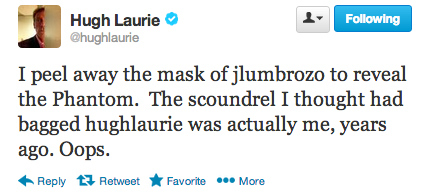 14.
His respect and appreciation for the musical Legends.

15.
His ability to set the scene for you in just 140 characters.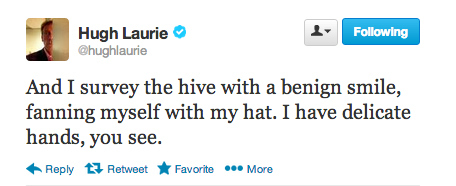 16.
His handling and understanding of the English language.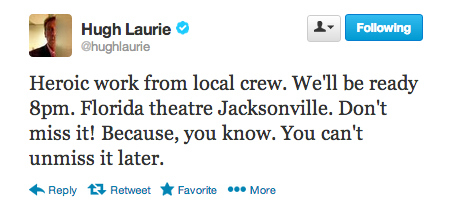 17.
His relief at not suddenly transforming into a Hobbit.

18.
His desires to Stick it to the Man.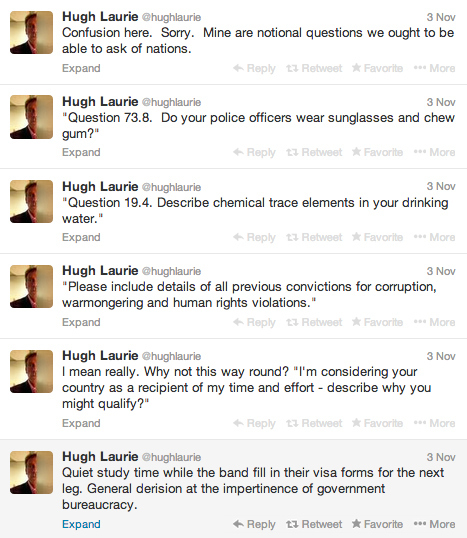 19.
His observations on parades delights all.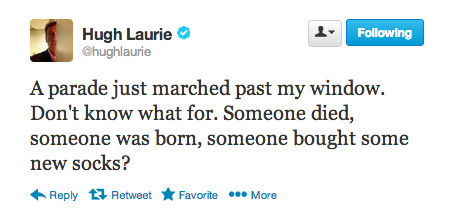 20.
His superstitious nature.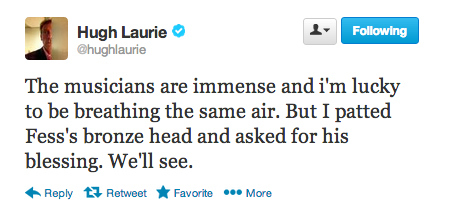 21.
His discussion of fashion.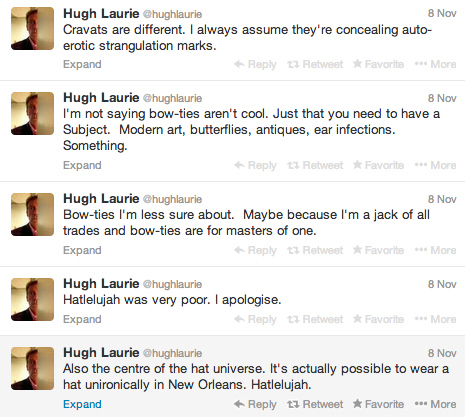 22.
His desire to converse on the relative intelligence of animals.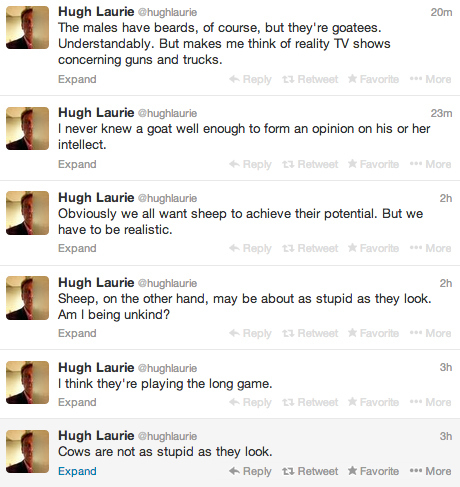 What I'm trying to say is...Hugh, you're a genius.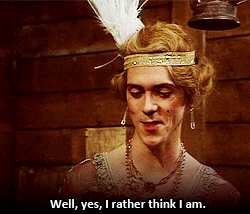 This post was created by a member of BuzzFeed Community, where anyone can post awesome lists and creations.
Learn more
or
post your buzz!