1.
Firstly, let's examine Will's outfits.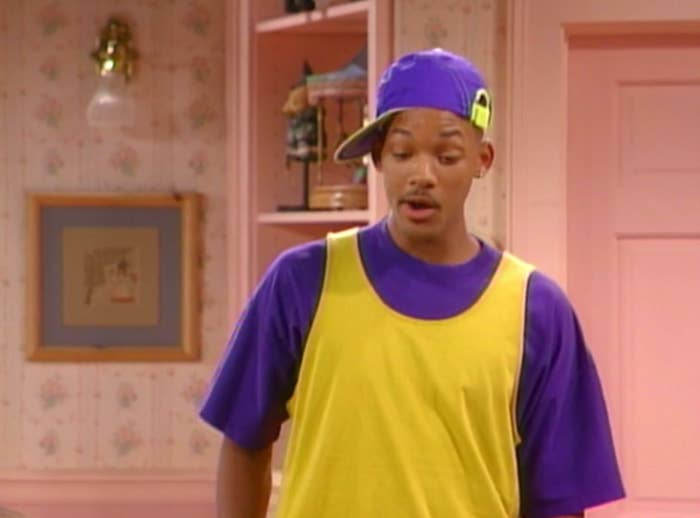 2.
This neon number from the first episode is iconic.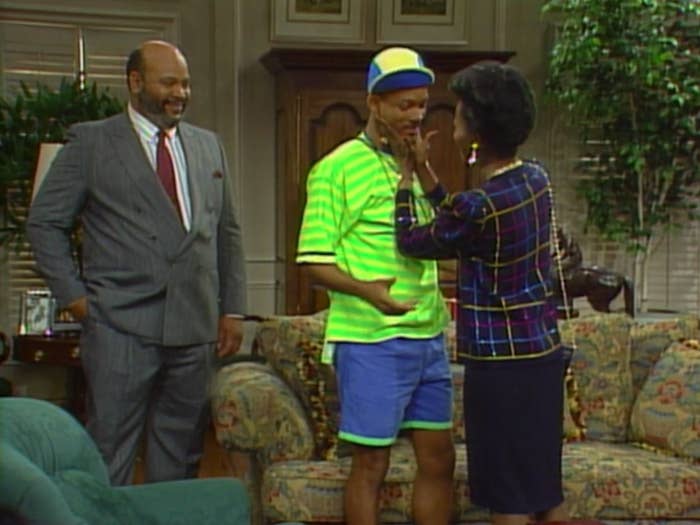 3.
And Will's crop top game is insane, men's crop tops actually must make a comeback.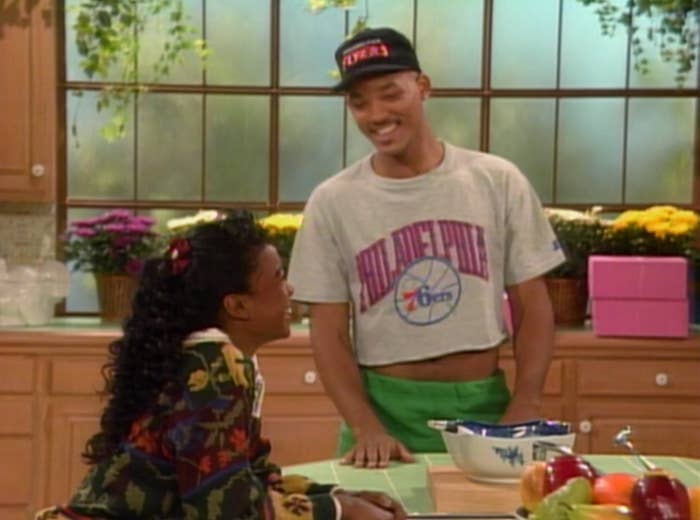 4.
Will also knew exactly how to wear dunagrees.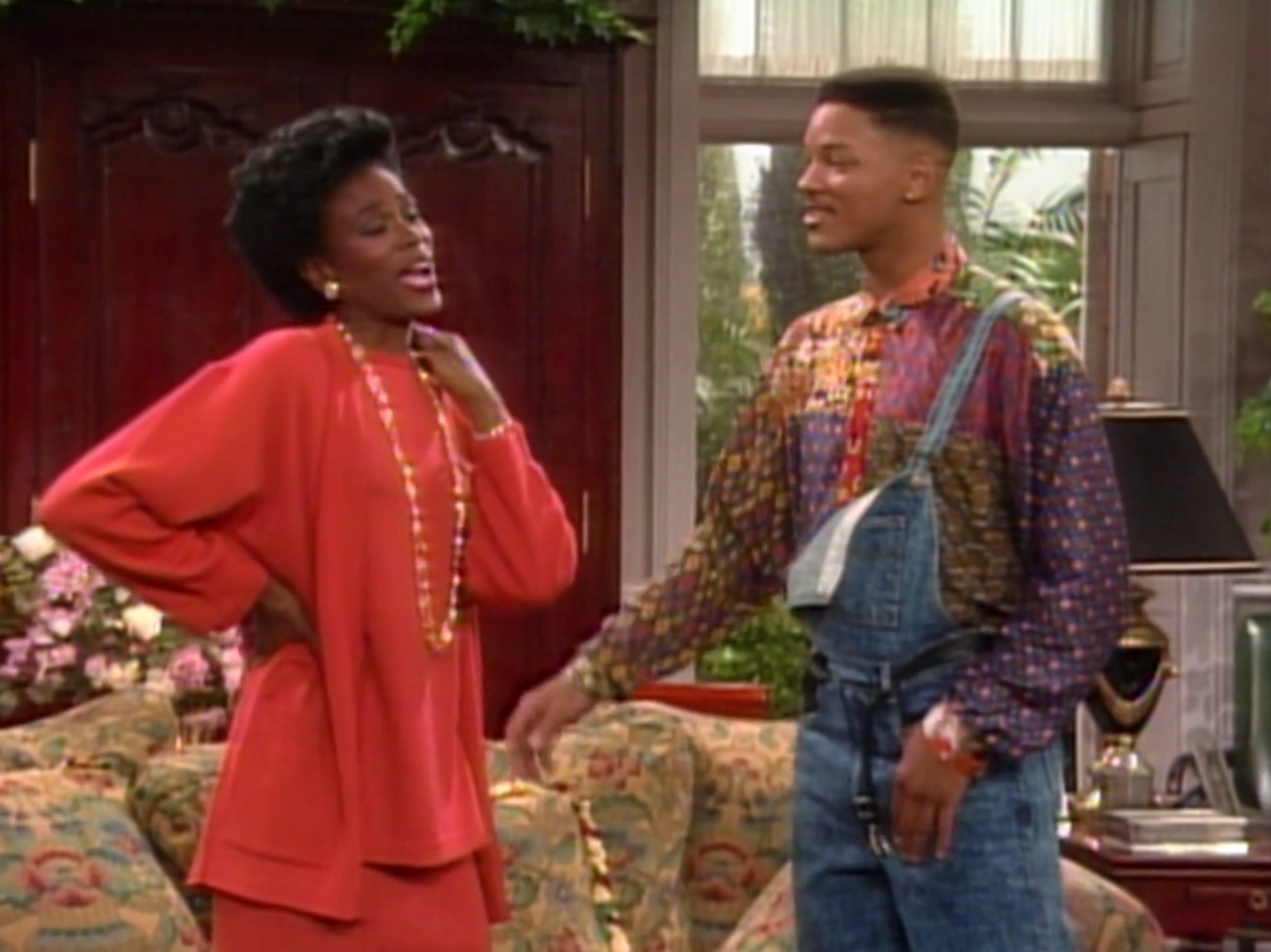 5.
And could even pull off bright orange ones.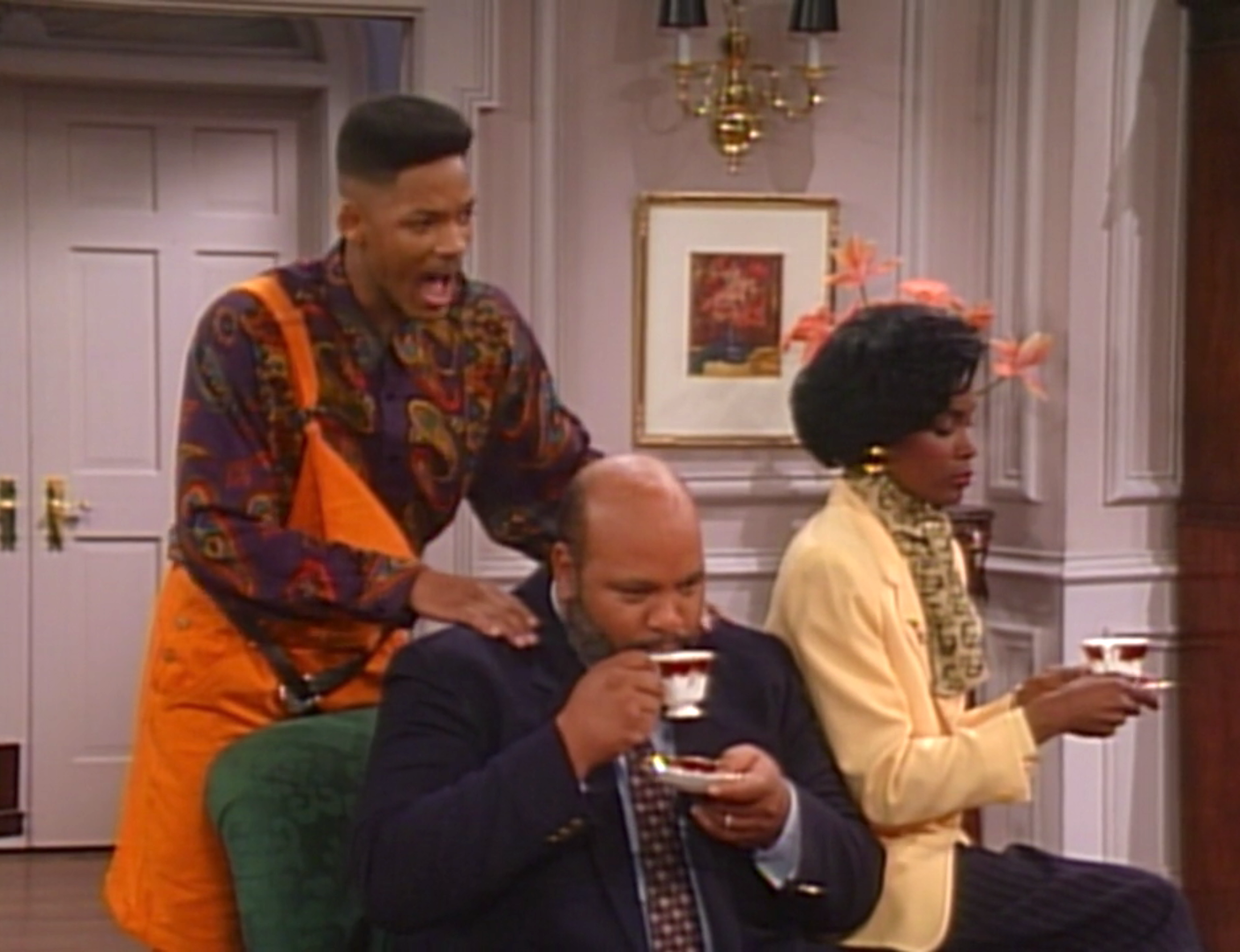 6.
Will's oversized mustard yellow suit was the frontrunner in a long list of oversized bright suits he rocked.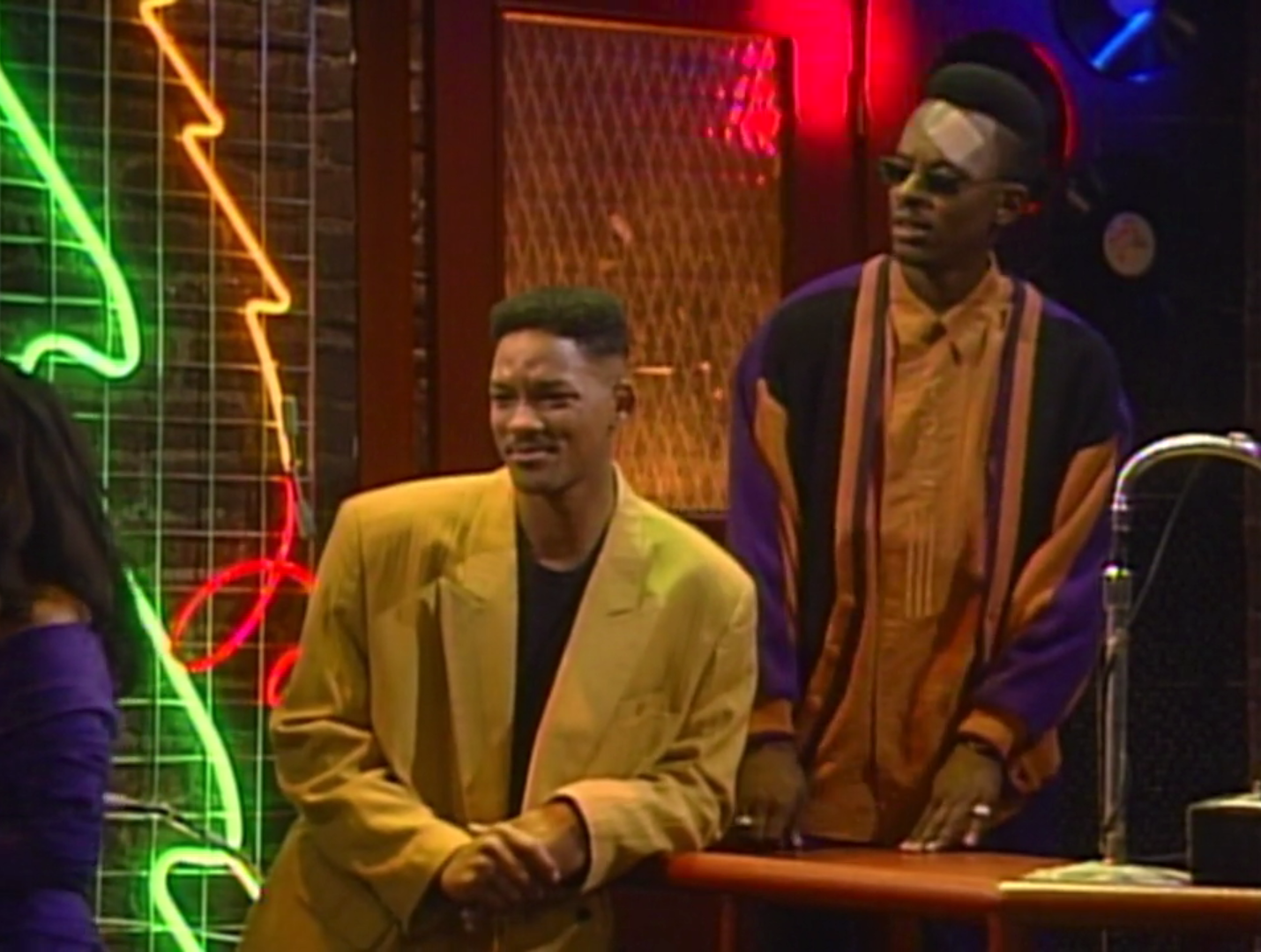 7.
This Mondrian inspired shirt is everything.
8.
And this eye-catching tracksuit and hat combo is overwhelmingly 90s.
9.
But nothing can beat his classic floral blazer.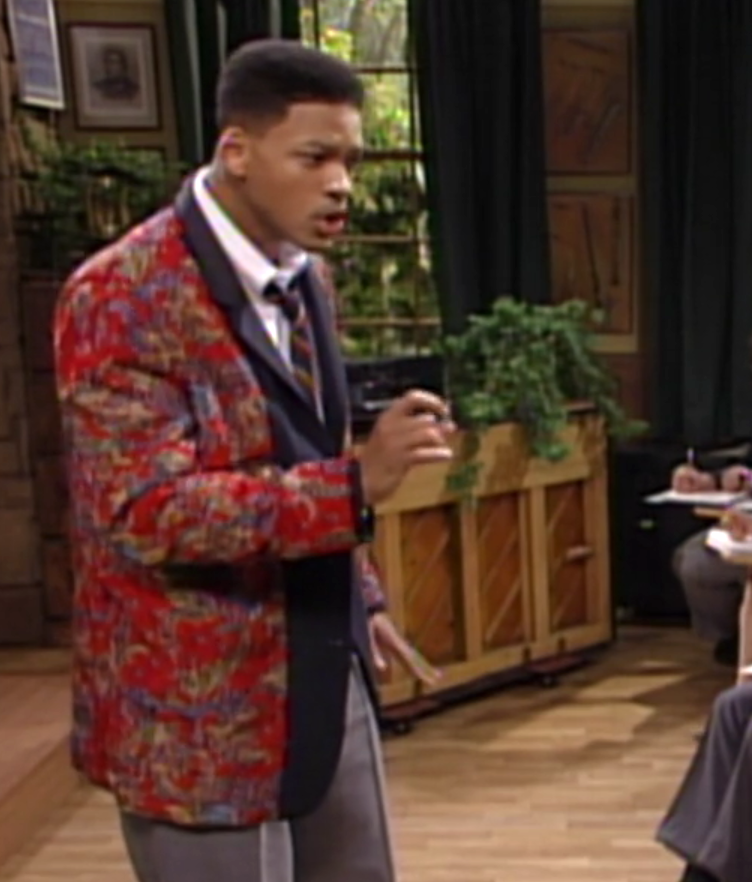 10.
A big shoutout to this character who is singlehandedly inspiring the comeback of bakerboy hats.
11.
Next up is Hilary, who is here to remind us of the wonders a bright power suit and a matching hat can do.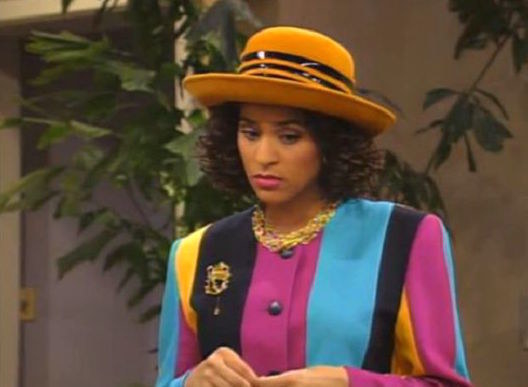 12.
Like this checked number.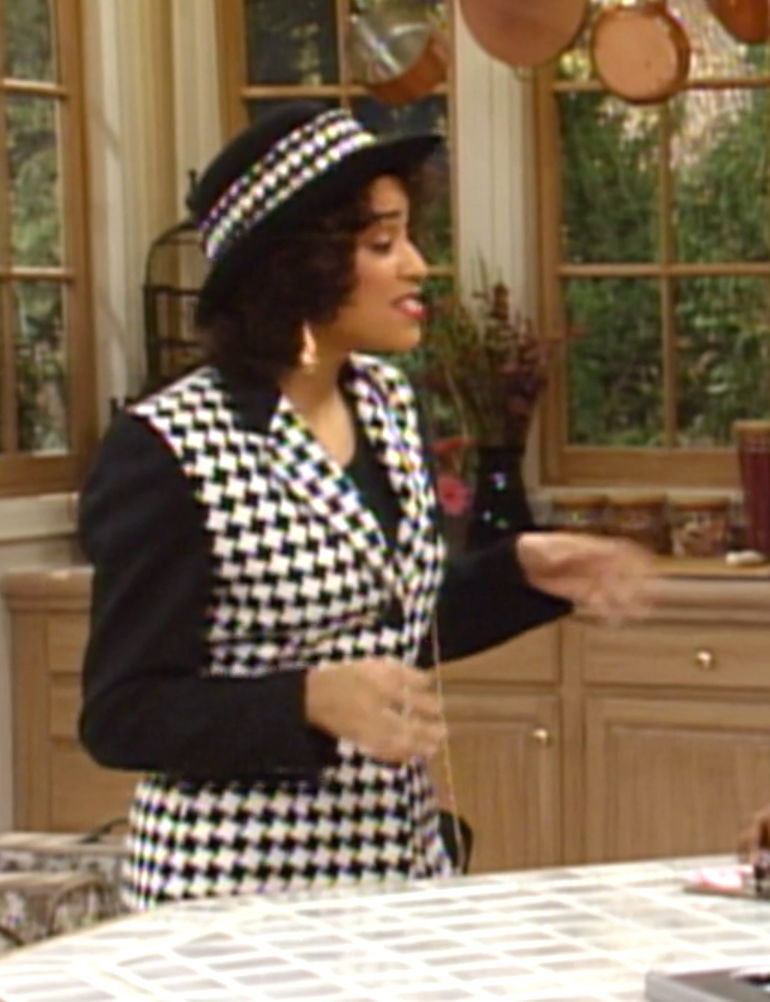 13.
And this polkadot dream.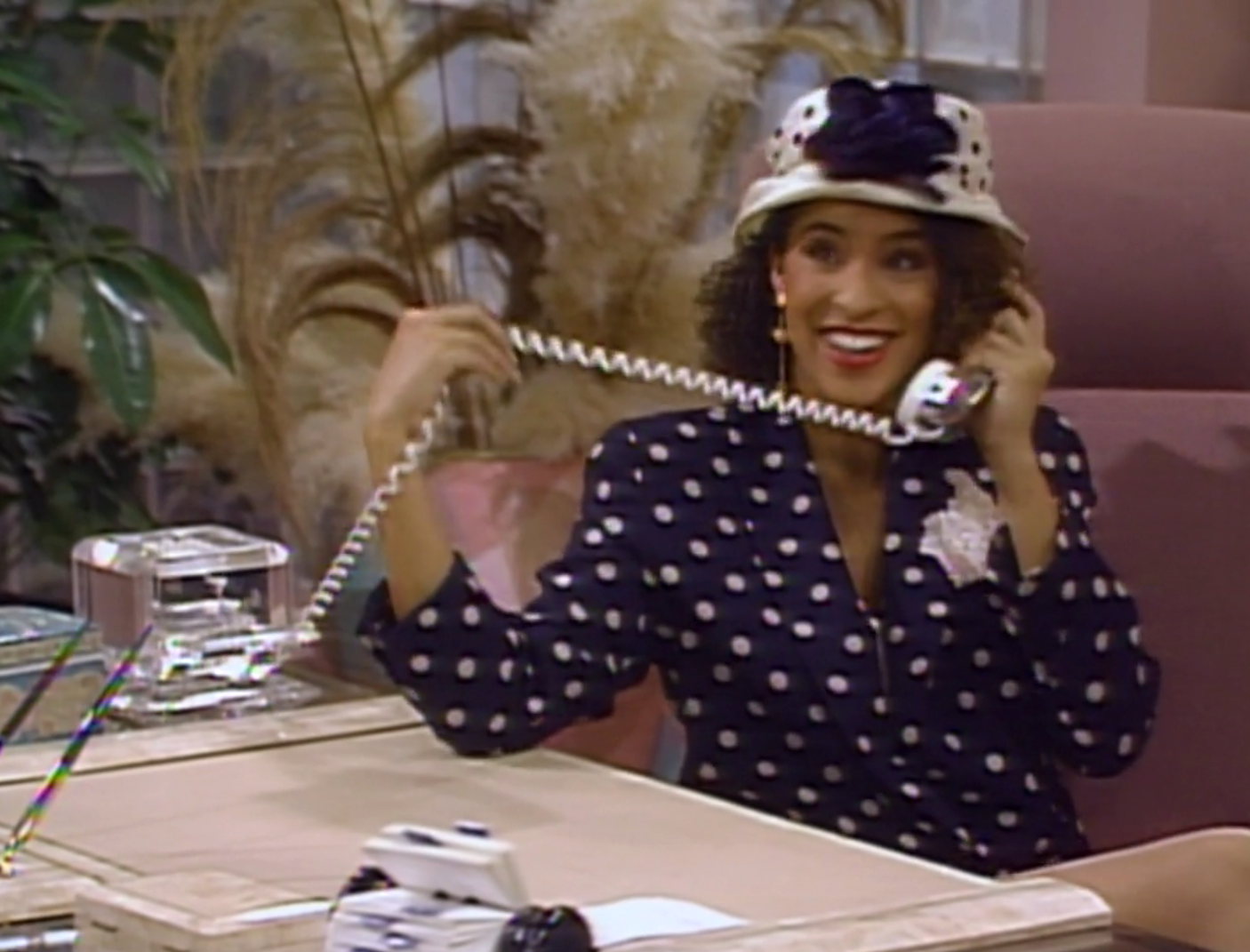 14.
Hilary's red tartan power suit will always reign supreme.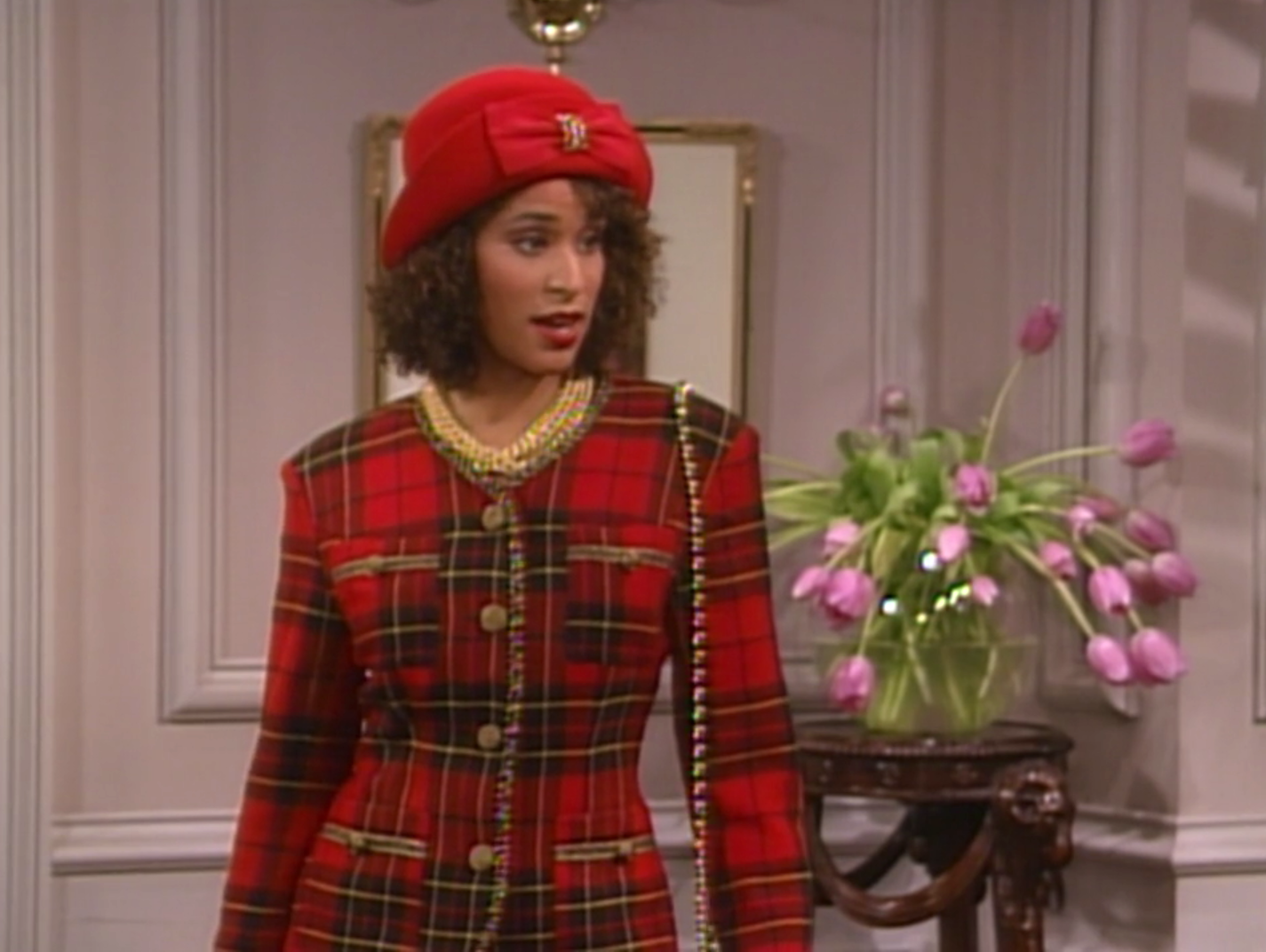 15.
And an honourable mention goes to this electric blue suit she wore to meet Oprah.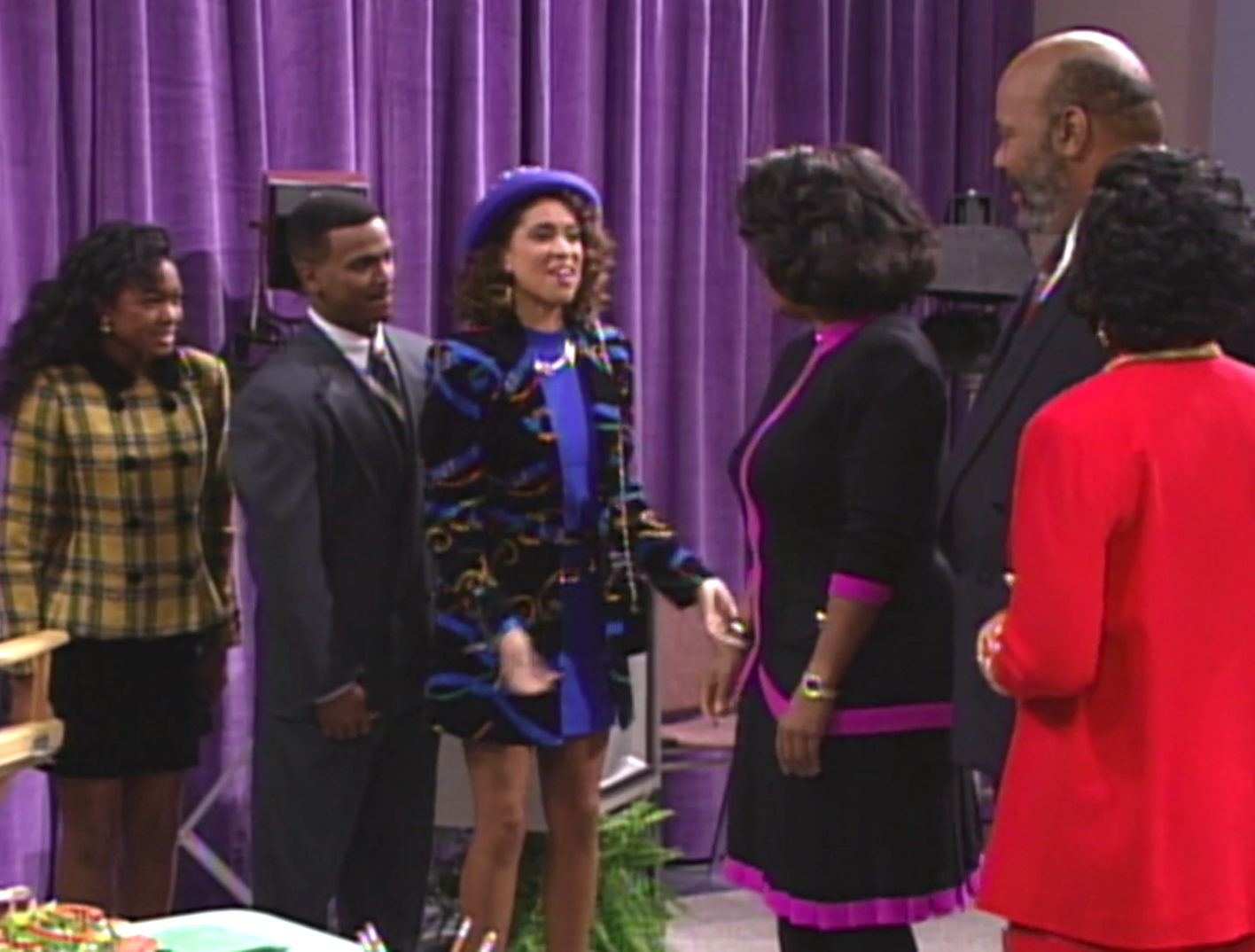 16.
The winner of all the power suits though is this pink fluffy outfit that perfectly captures her personality.
17.
Carlton's fashion in general should not make a comeback, however these golfing trousers definitely should.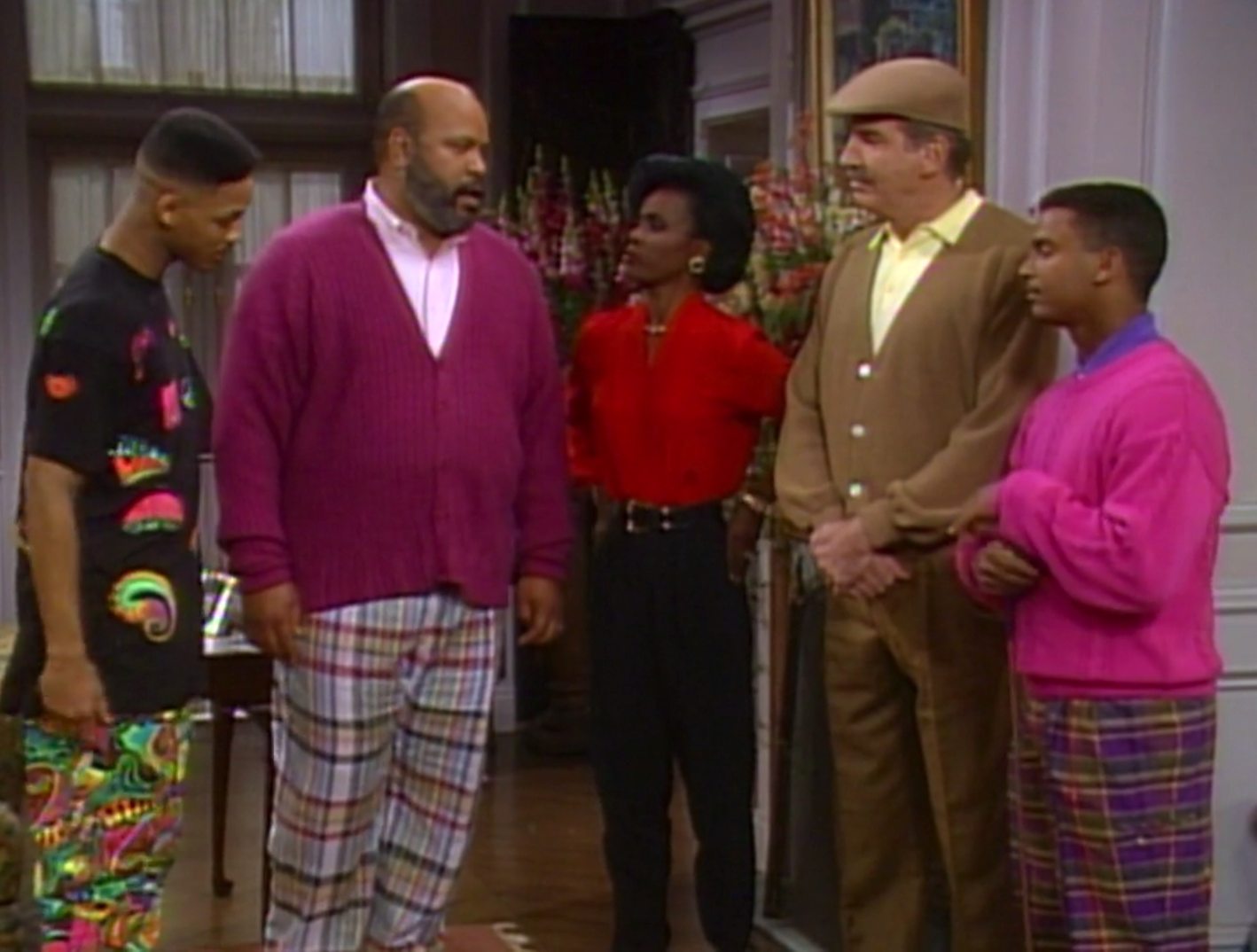 18.
Jackie brought amazing fashion into the show and her bold denim choices should definitely return.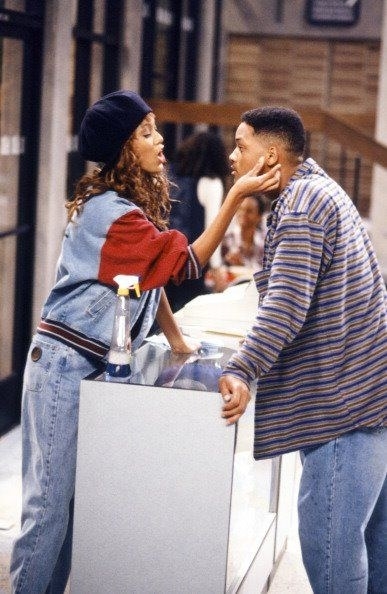 19.
Next is Aunt Viv, who is also no stranger to the power suit.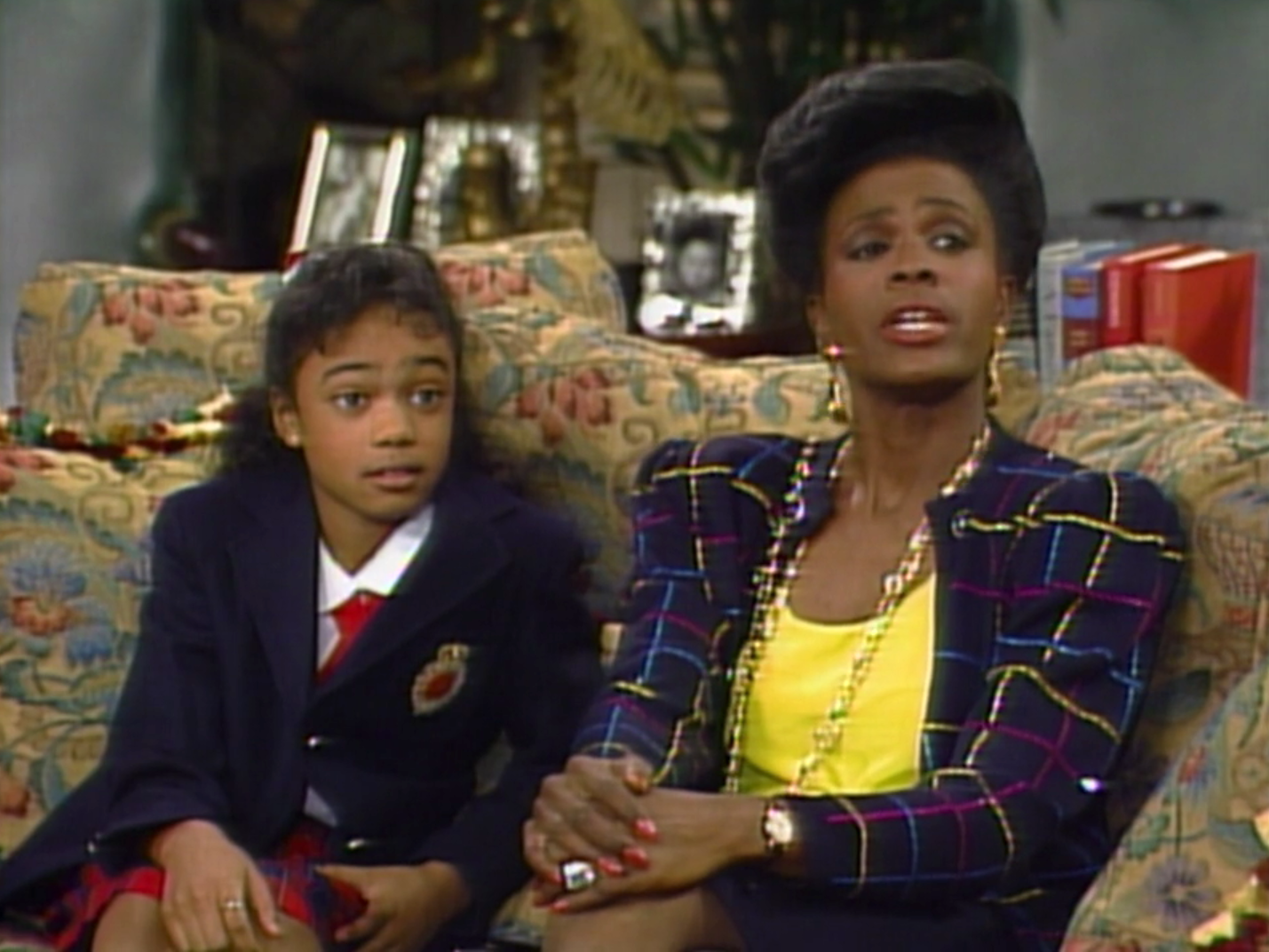 20.
She celebrates shoulder pads like we all should.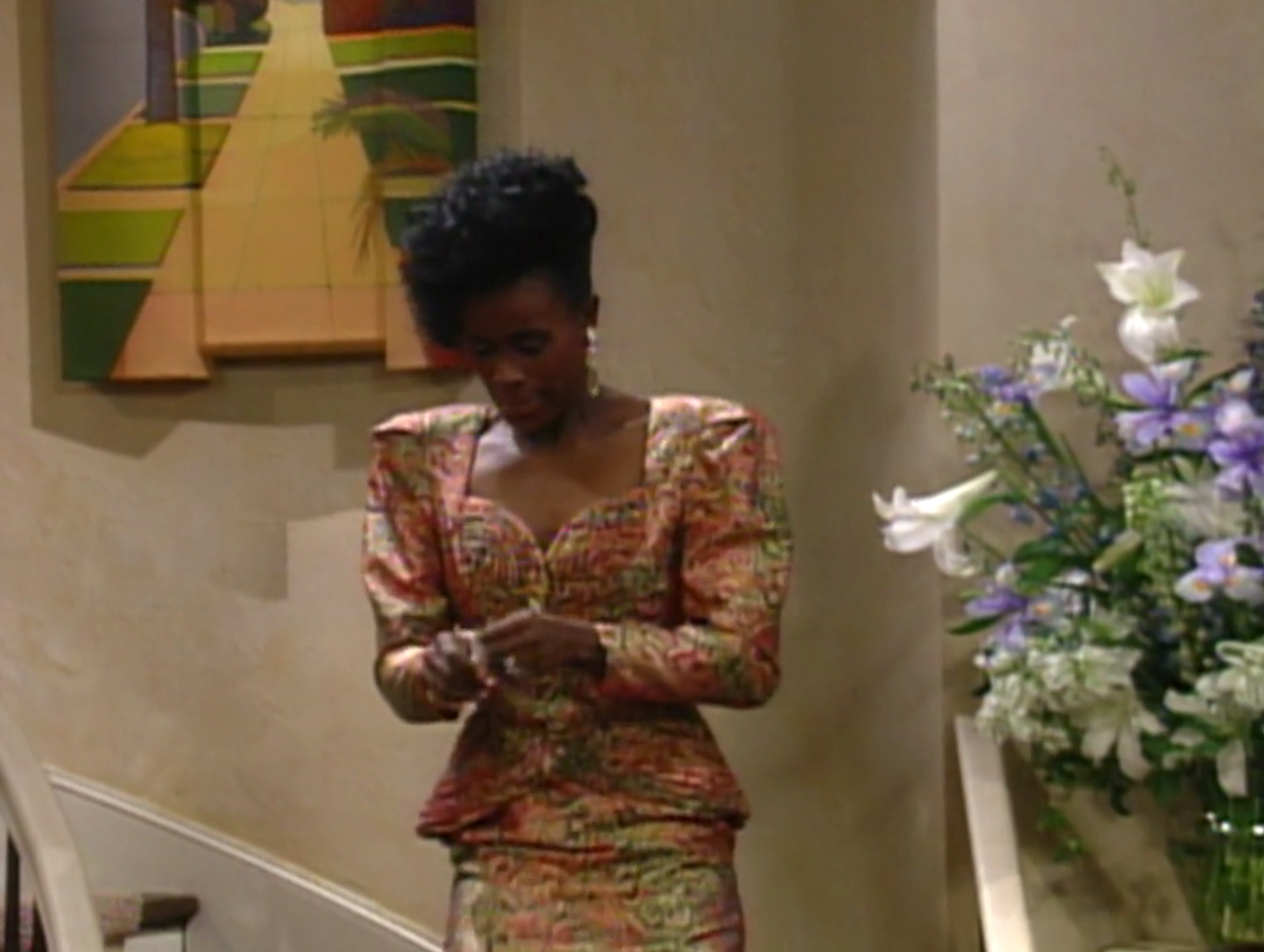 21.
And reminds us that the bright jumpsuit needs to be revived right now.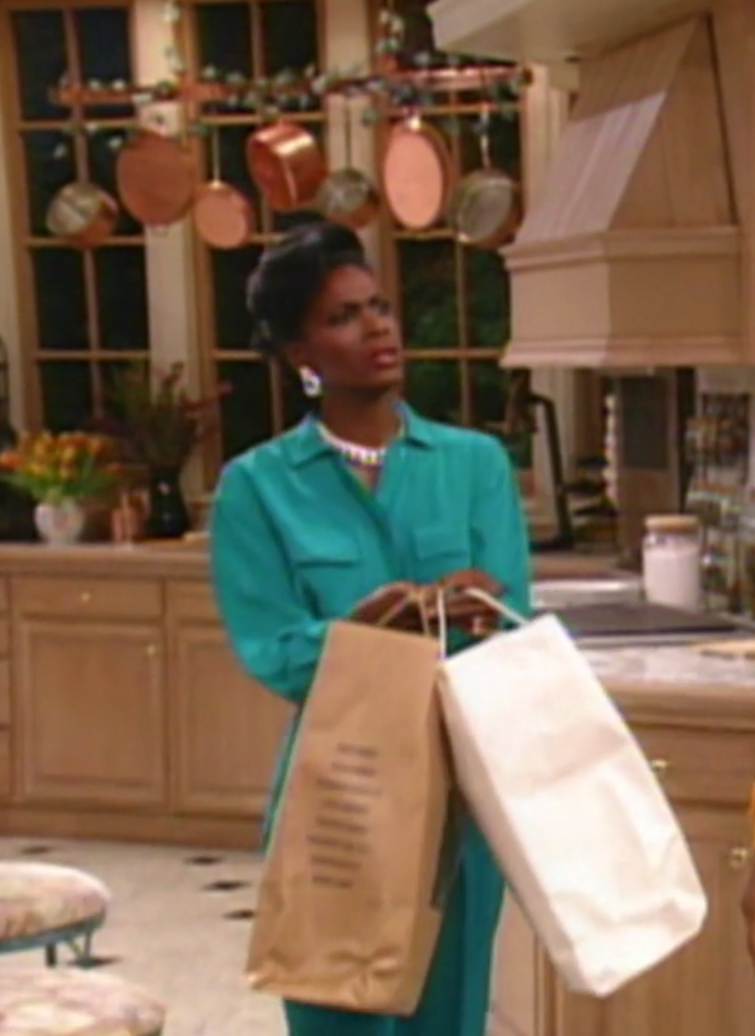 22.
We should also strive to be this glam. Goddamn Aunt Viv.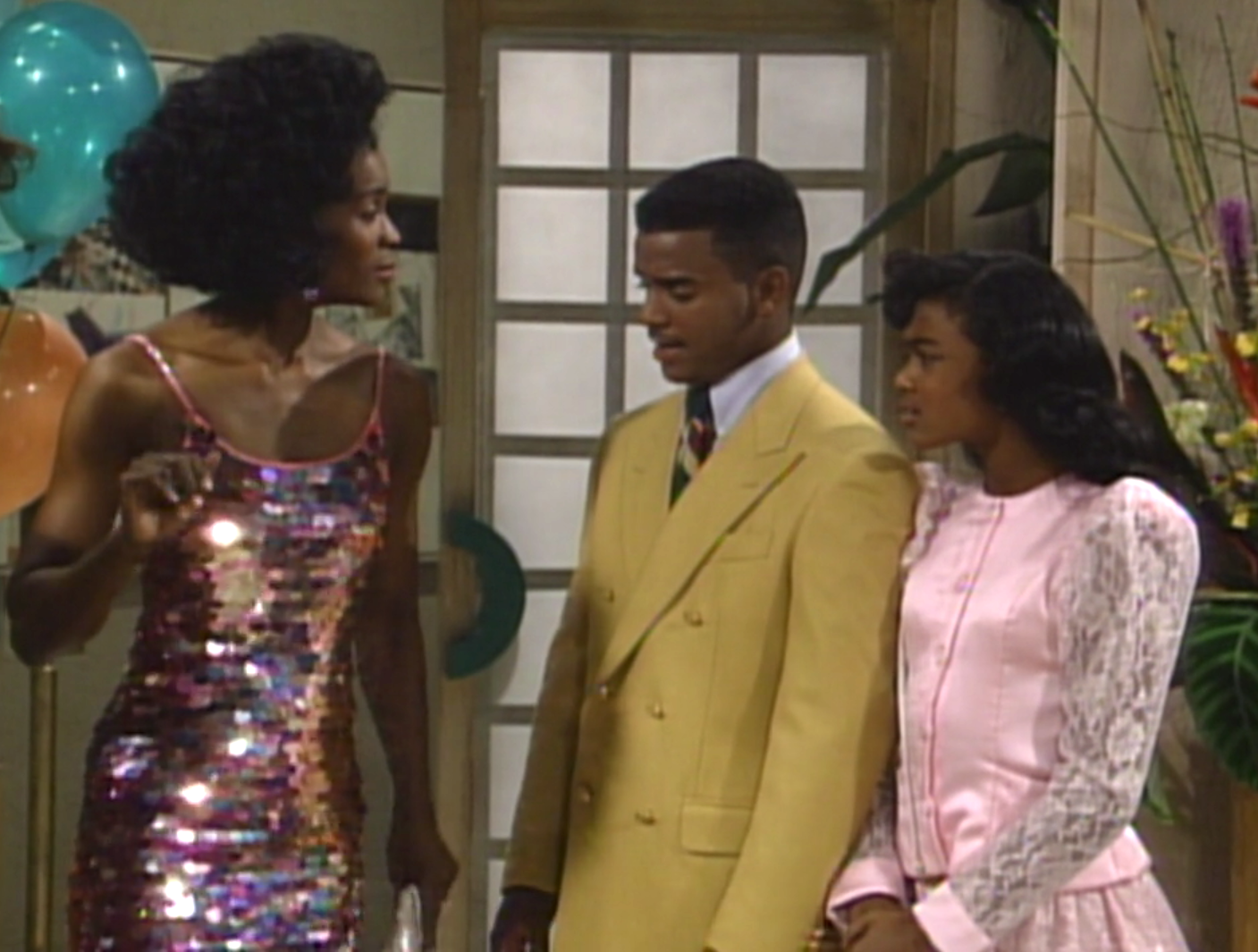 23.
Don Cheadle's cameo brought the show's patterned shirt game up a level.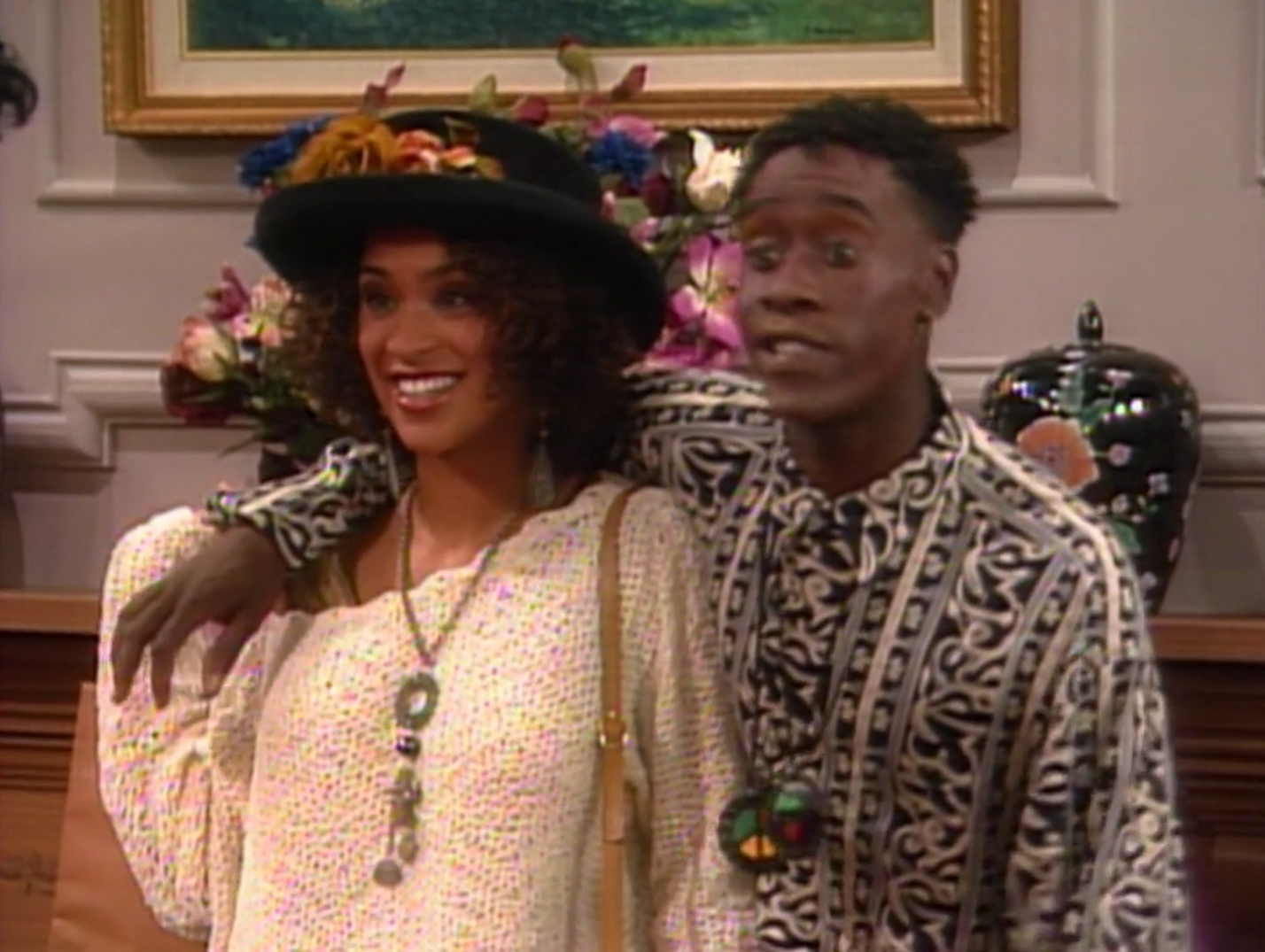 24.
Lastly we have Ashley, who from the start showed us adorable fashion.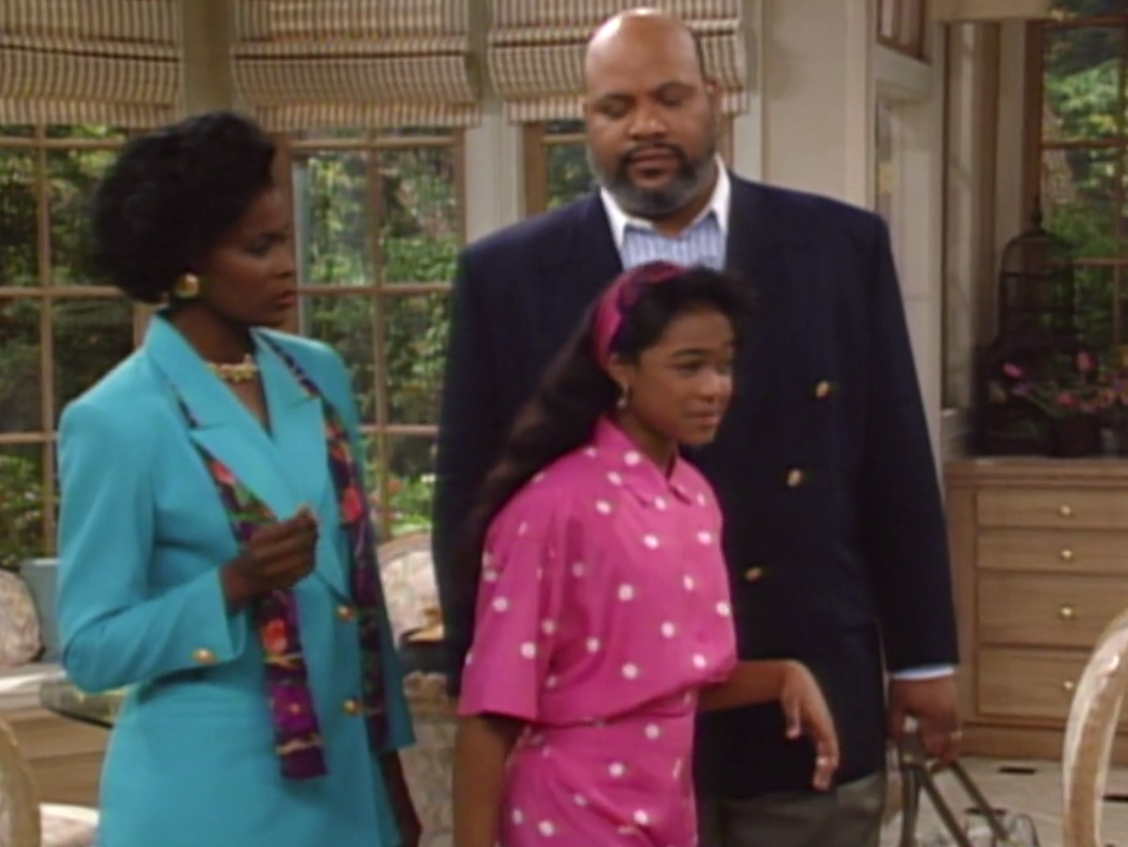 25.
Like this knitted cardigan that needs to make a comeback.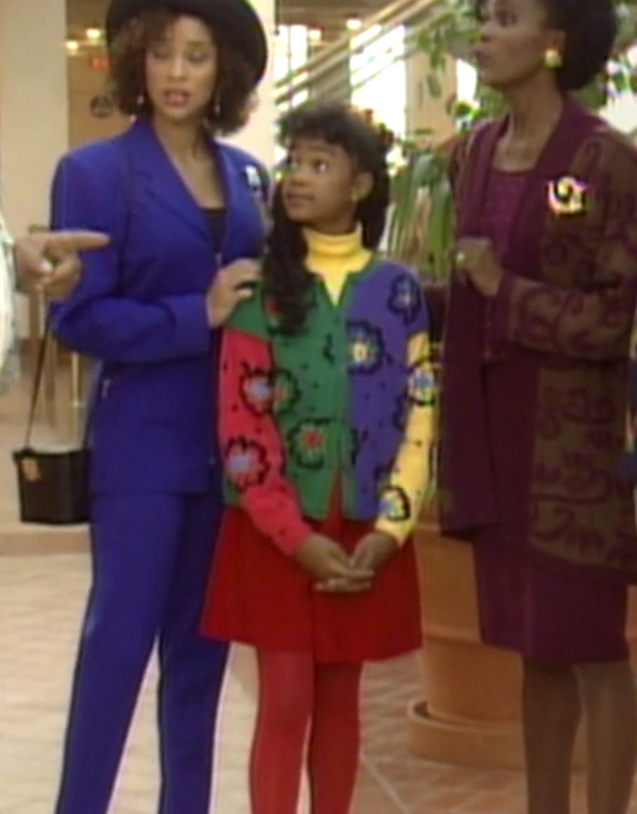 26.
And this double denim broken up with the funkiest waistcoat.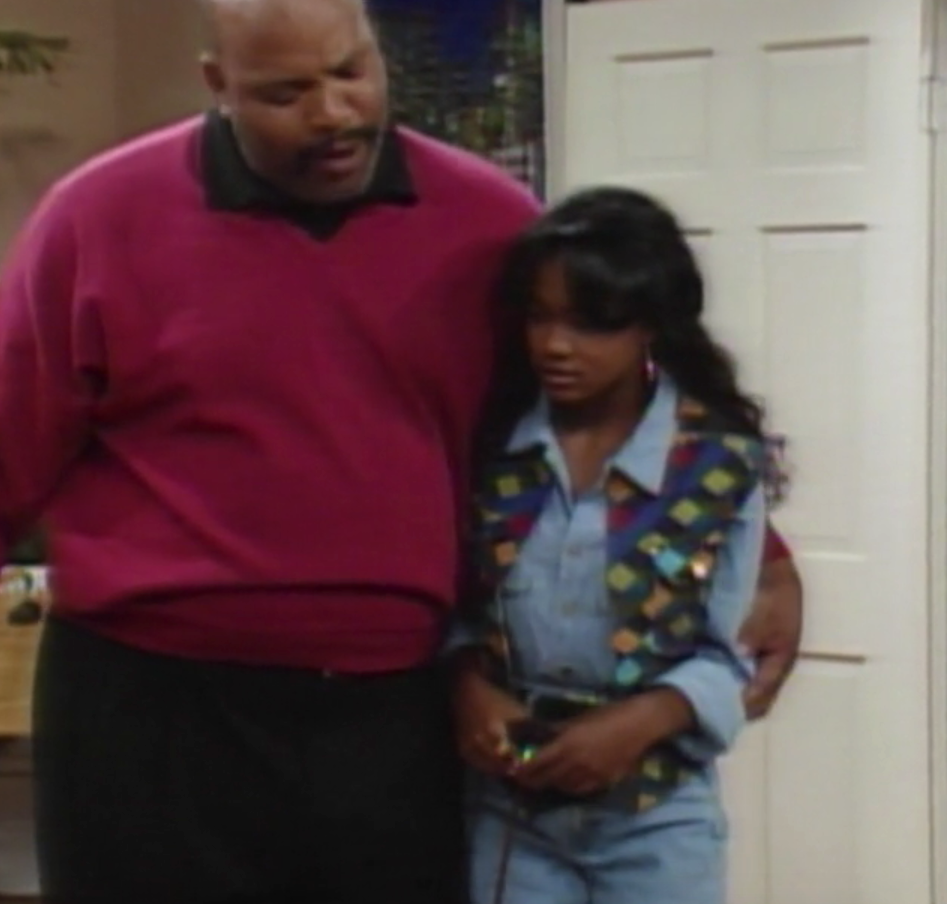 27.
Gradually she proved that the biggest fashion icon in the Banks family.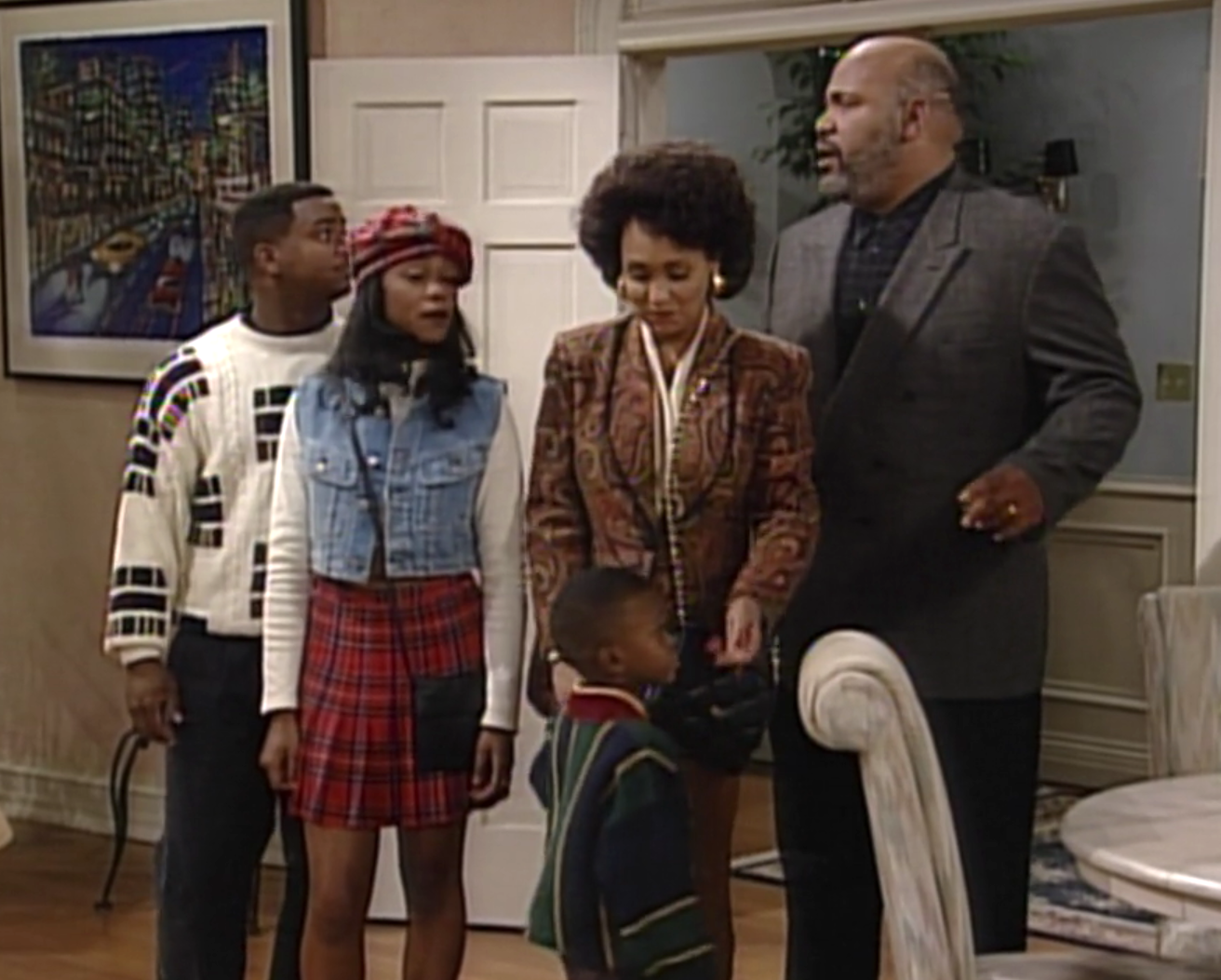 28.
And loads of her style has already made a comeback, like this crop top.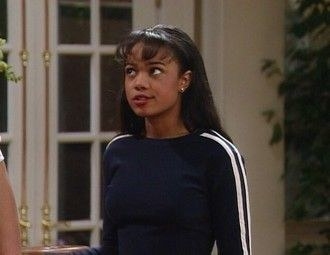 29.
And this shirt under a dress combo.
30.
We do however need to see a revival of braces and crop tops.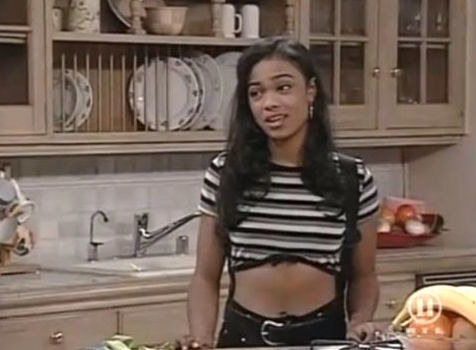 31.
And also braces with dress shirts, because they look classy AF.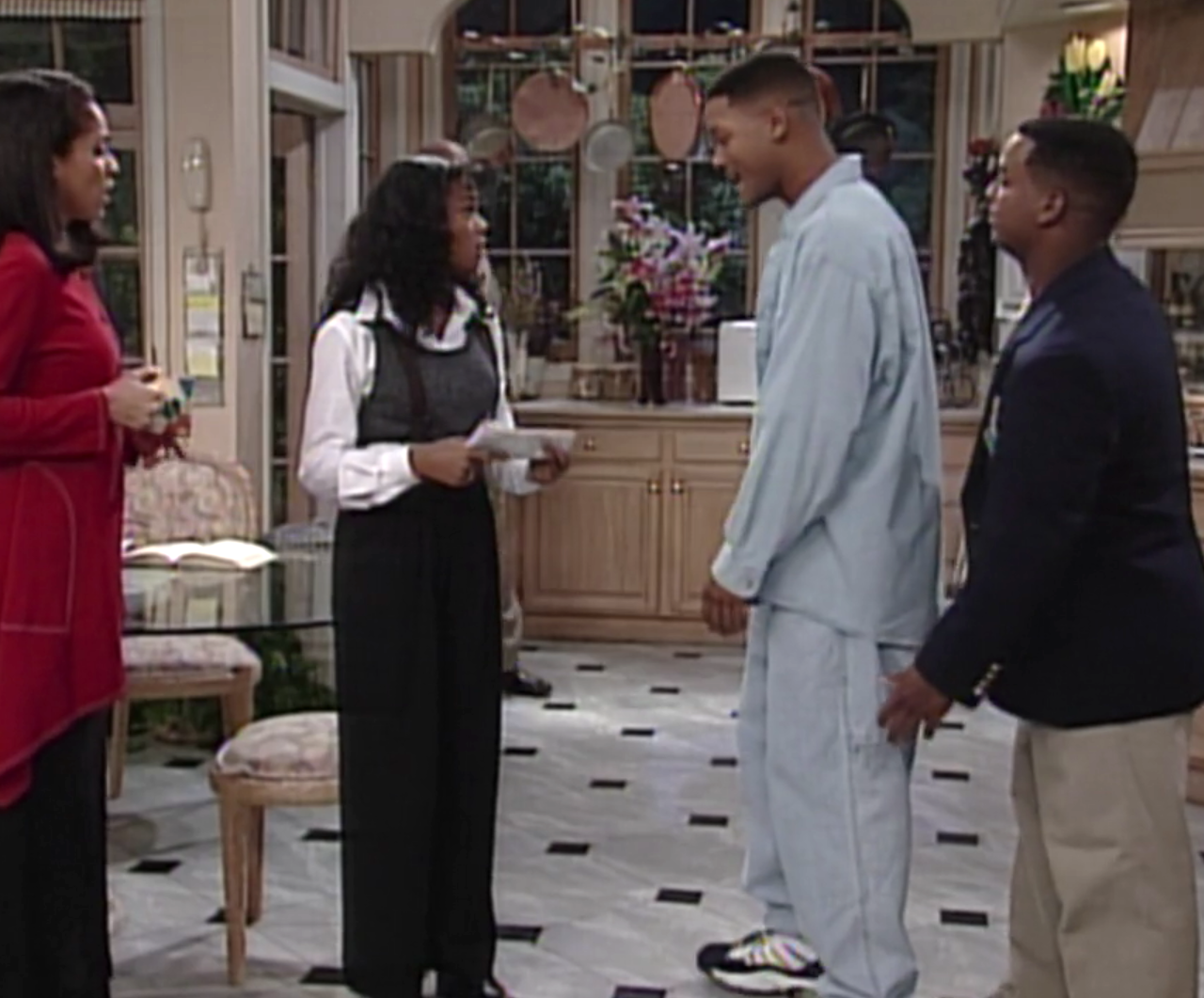 32.
Basically, all of Ashley's looks need to come back.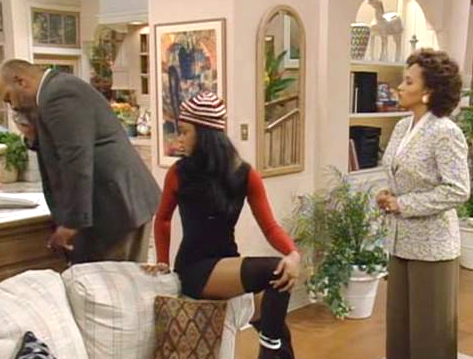 33.
And all of the fashion in The Fresh Prince of Bel-Air needs to return in 2017.