Zoë Kravitz is one of those rare celebs who pretty much never has a fashion miss.
She's an authority on serving lewks no matter the situation (and even got bf Channing Tatum to quit his Crocs!)
Let's take a dive into some of the sartorial habits that tip her squarely into style icon status.
She knows a unique pair of tights can elevate a look (and even be a fit all on its own).
Sitting courtside gains a chic twist with a classic cardi and chunky leather boots.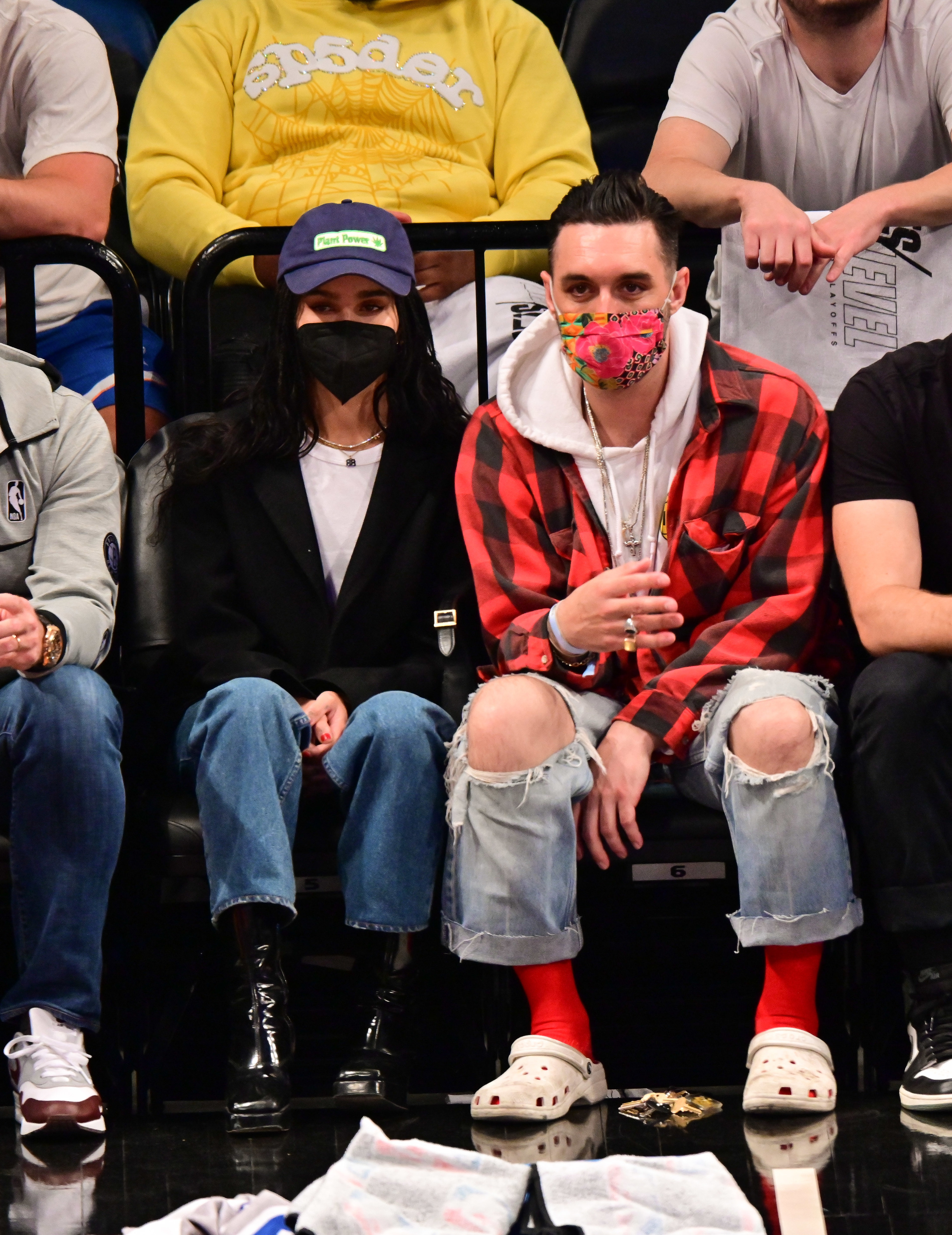 She stays comfy during a night on the town, adding flair with a vibrant skirt and transparent slides paired with a colorful pedi.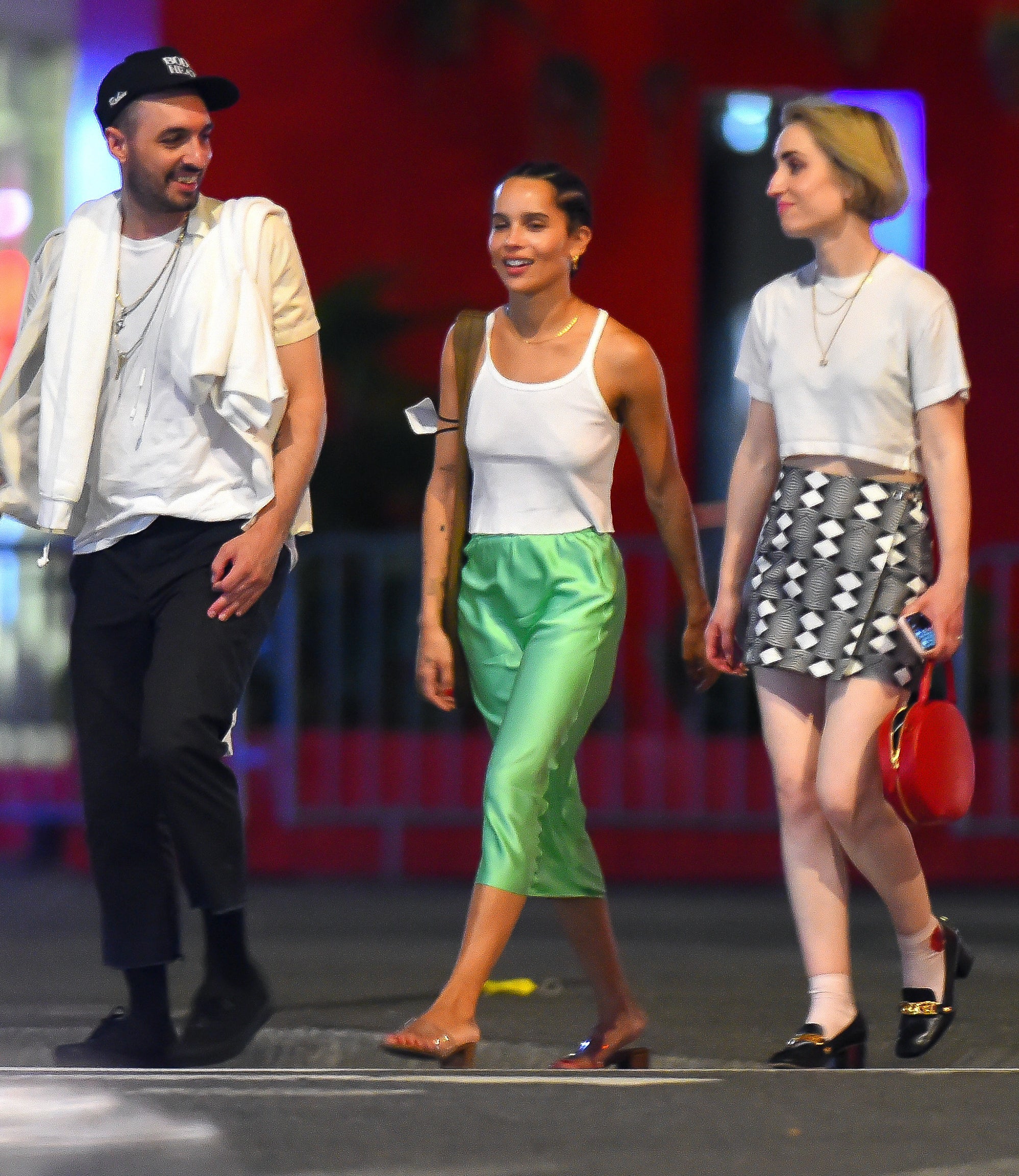 Even the most casual of tanks can be quickly classed-up with simple gold jewelry and a pop of lip color.
Fall wear takes a cue from the hues of autumn leaves with camel and mustard shades, and burnt orange coursing through wide-legged plaid pants.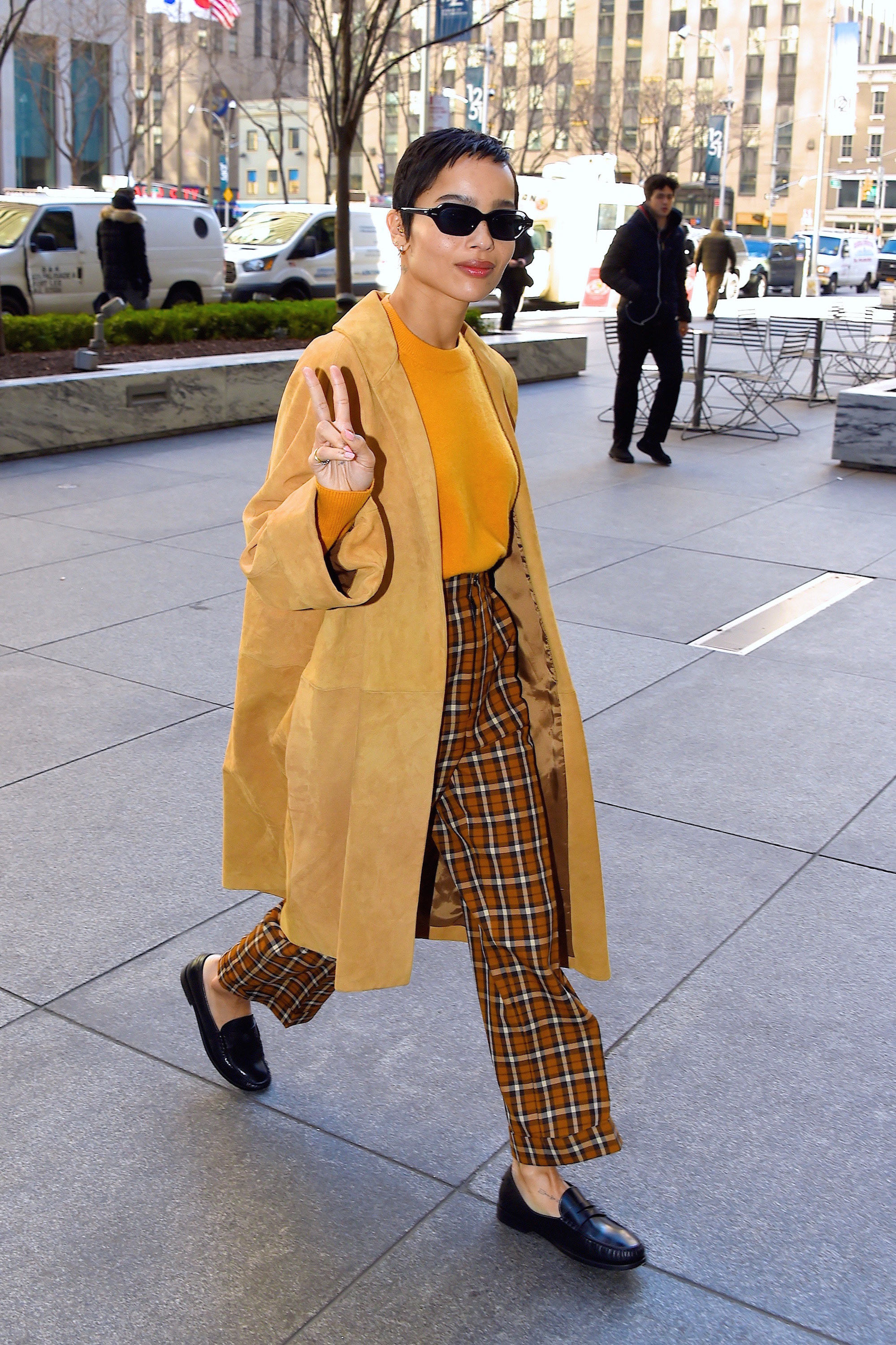 Ultra-glamorous and leaning conservative, she pumps up the volume on this metallic sheath gown with colorful drop earrings that complement red lips.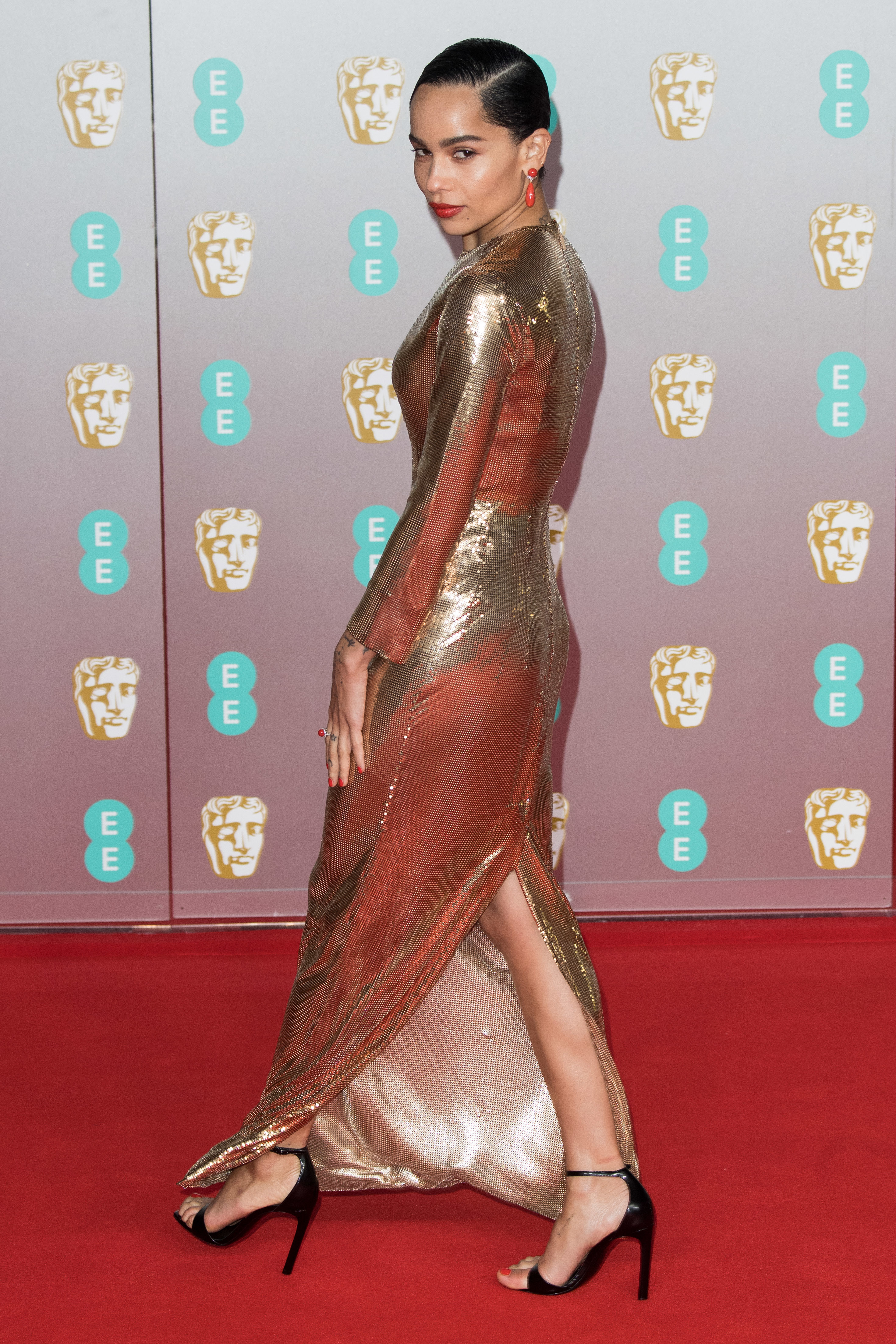 She channels serious Audrey Hepburn vibes in this peachy gown with a unique boxy neckline and pure white arm-length gloves.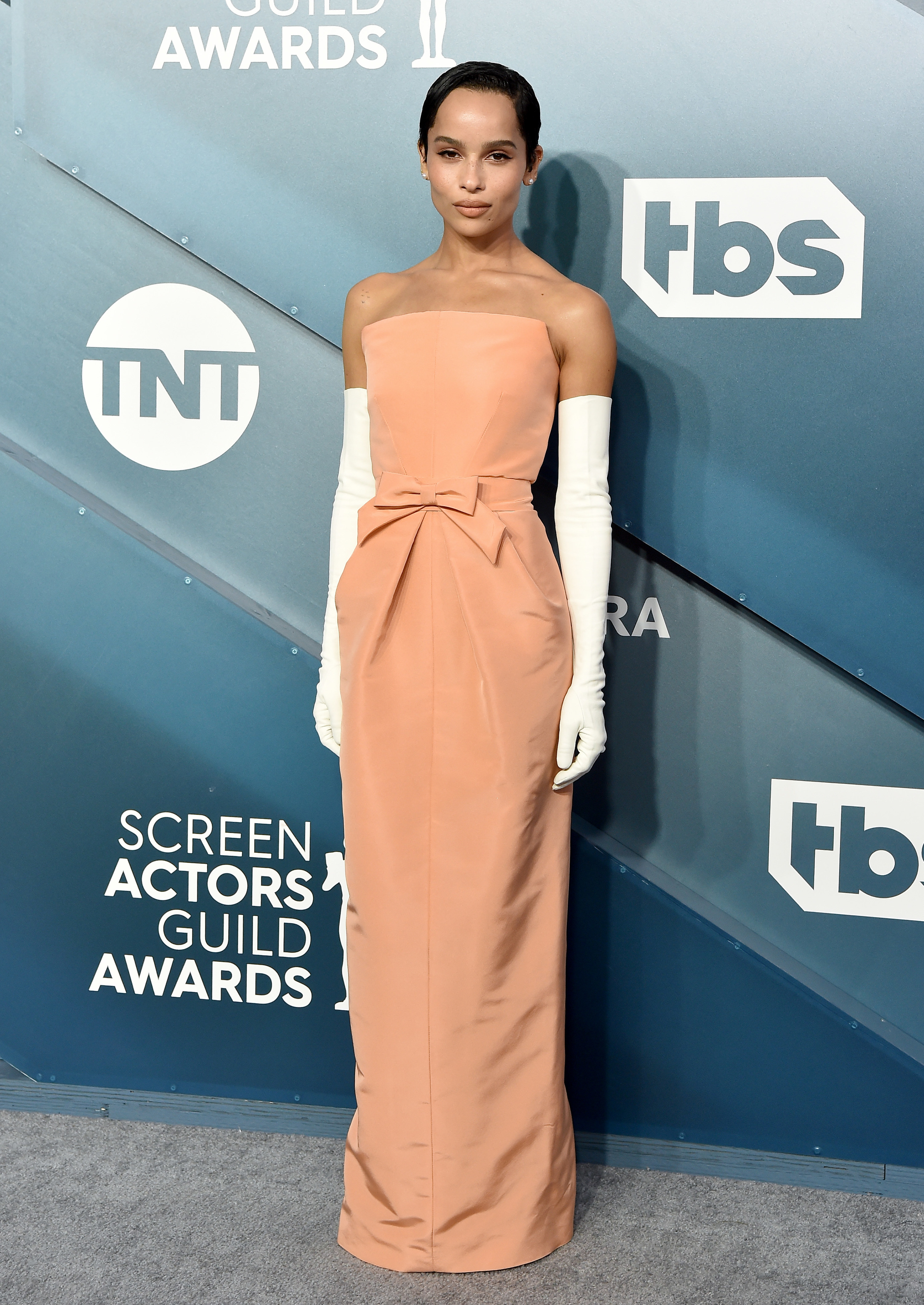 Cooler-weather dress is all about layers, with darker shades (and a play on the classic flannel shirt) standing out against a stark-white tee.
A collegiate-looking cardigan is given a splash of youthful fun by being paired with a tiny tank, chunky belt, funky hoop earrings, and vibrant nails.
She makes even the most modest of looks playful with a bold, polka-dot patterned blouse open over a white tee, cropped jeans with ankle-strap stilettos, and those bright nails.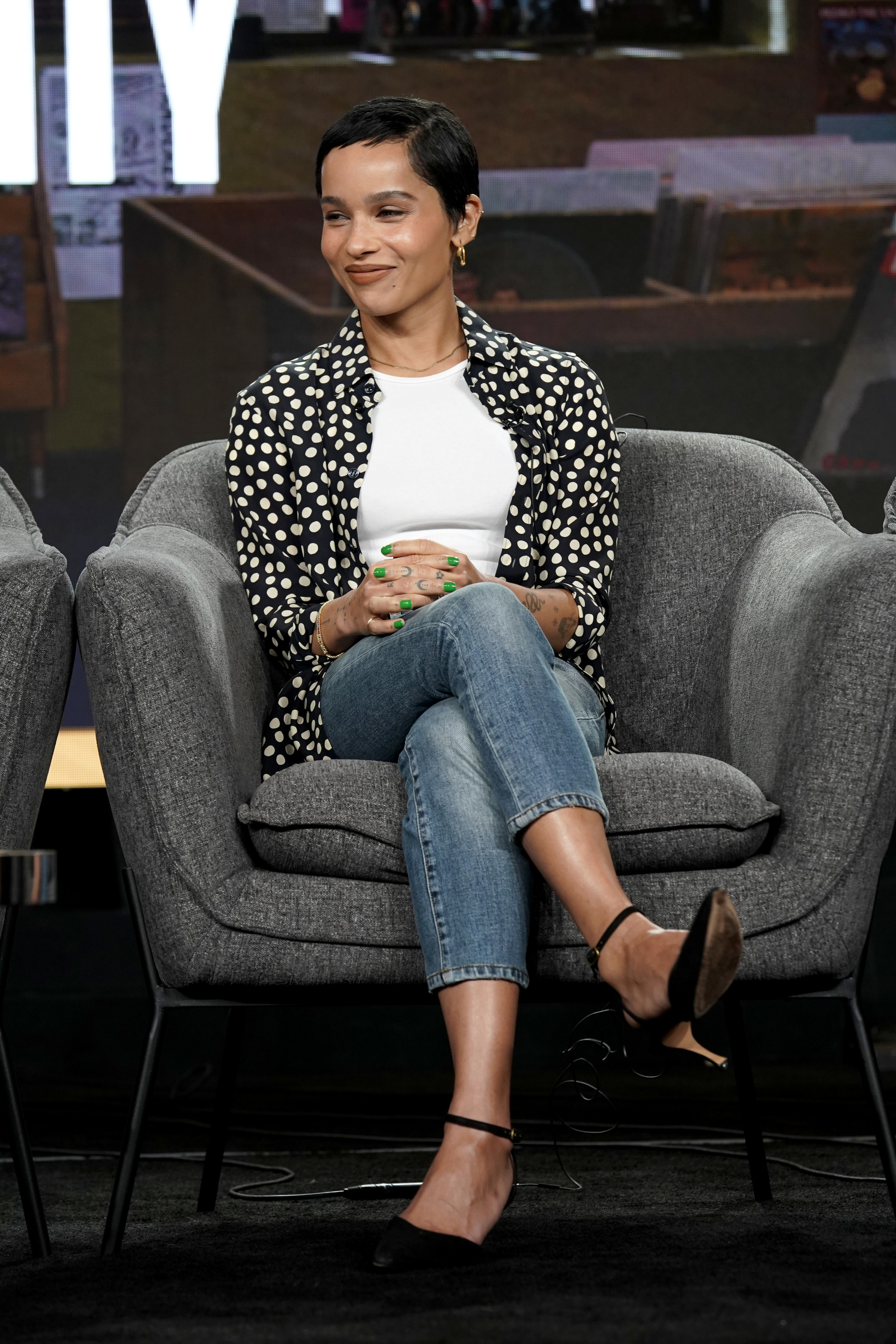 She takes patterns out to play, pairing small and large polka-dot pieces that tie together elegantly (and literally) with a black sash.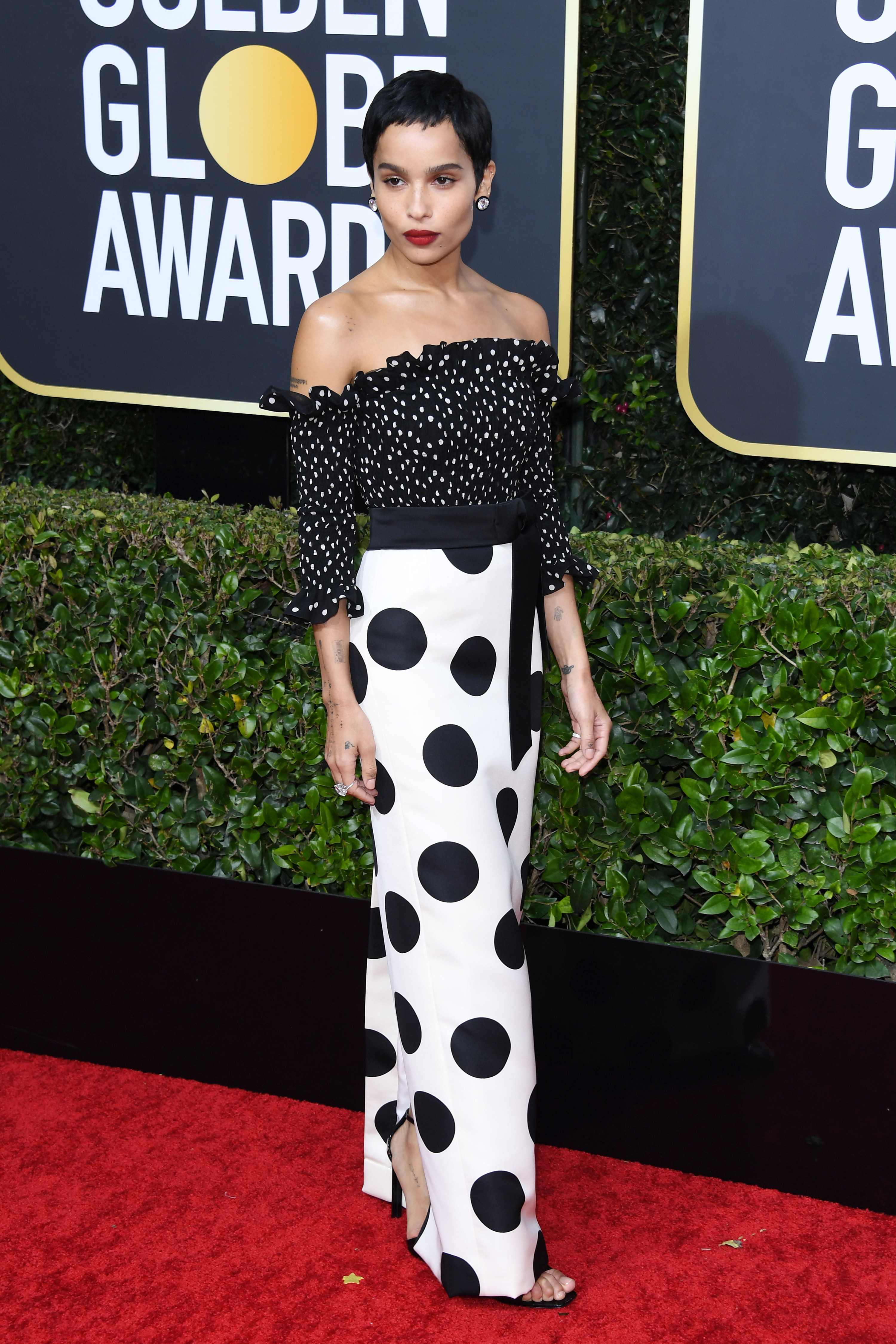 A funky baseball cap is an easy way to counter a lacy number with some sporty energy.
She wears the classic LBD with a twist. An interplay of varying textures and peeks of skin keeps things exciting, along with a flashy pedi for contrast.
A classic logo tee is given an elevated dose of casual cool with men's tailored slacks and unique shades.
A "masculine"-leaning outfit of dark jeans, Western-style suede blazer, and oversized patterned button-down gets a hint of feminine with sweet dangly earrings and bright nails.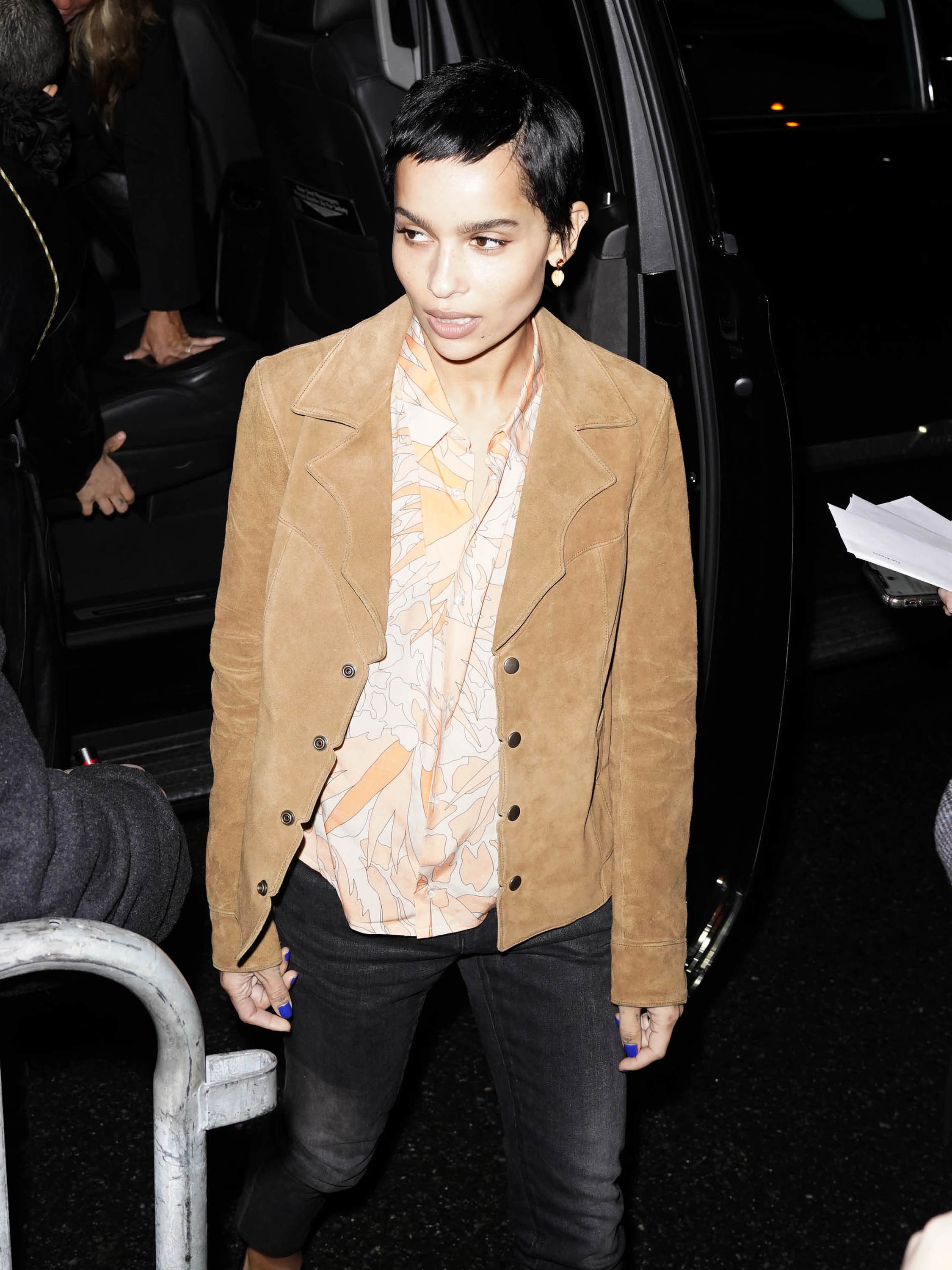 Another LBD hit, this unique mummy-style wrap gets a serious dose of glamour with all-over sparkling rhinestones and cascading diamond earrings.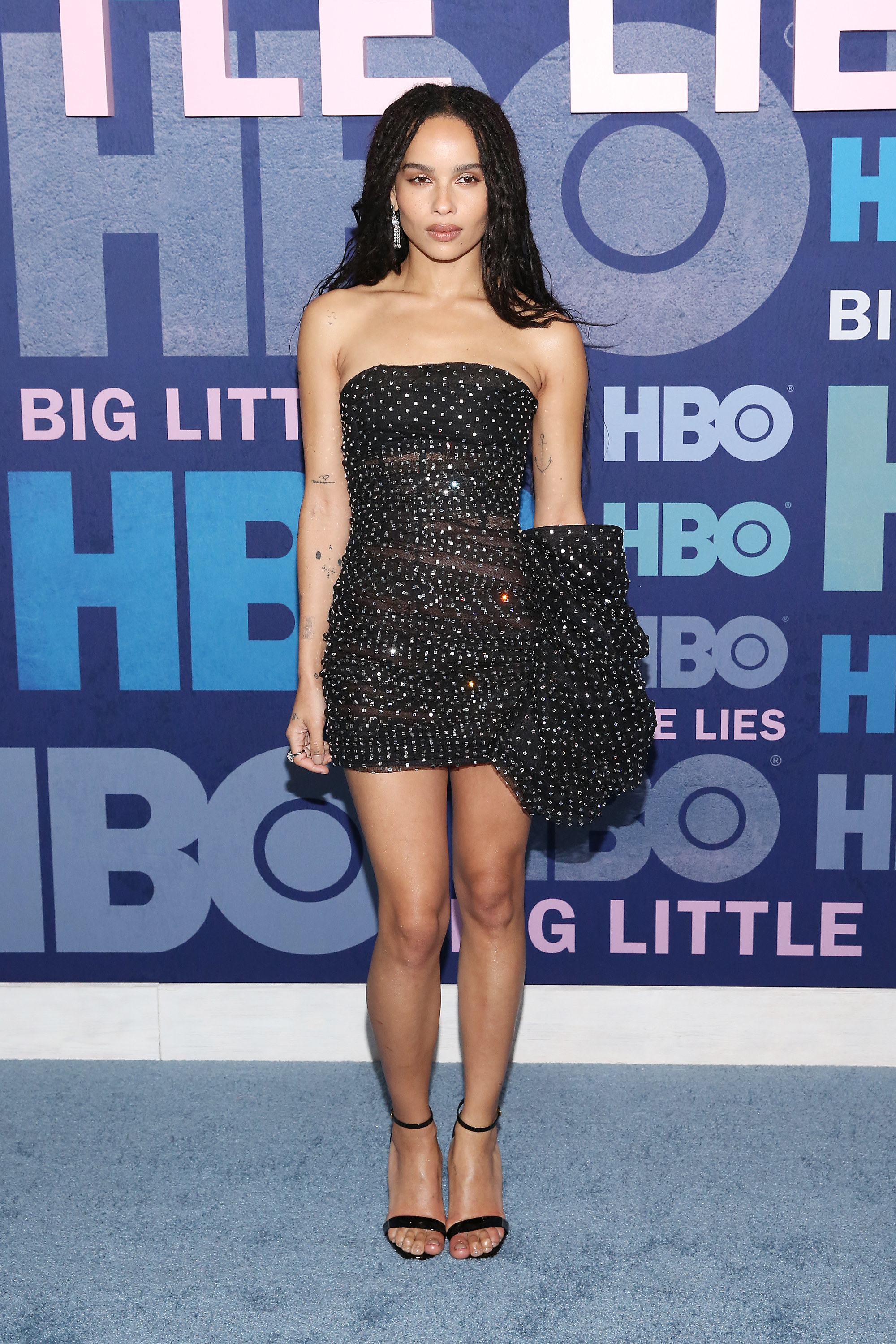 Playing campy at 2019's Met Gala, her sequined vampire-esque gown features a uniquely gorgeous heart-shaped cutout made edgy with a pair of sequin pasties.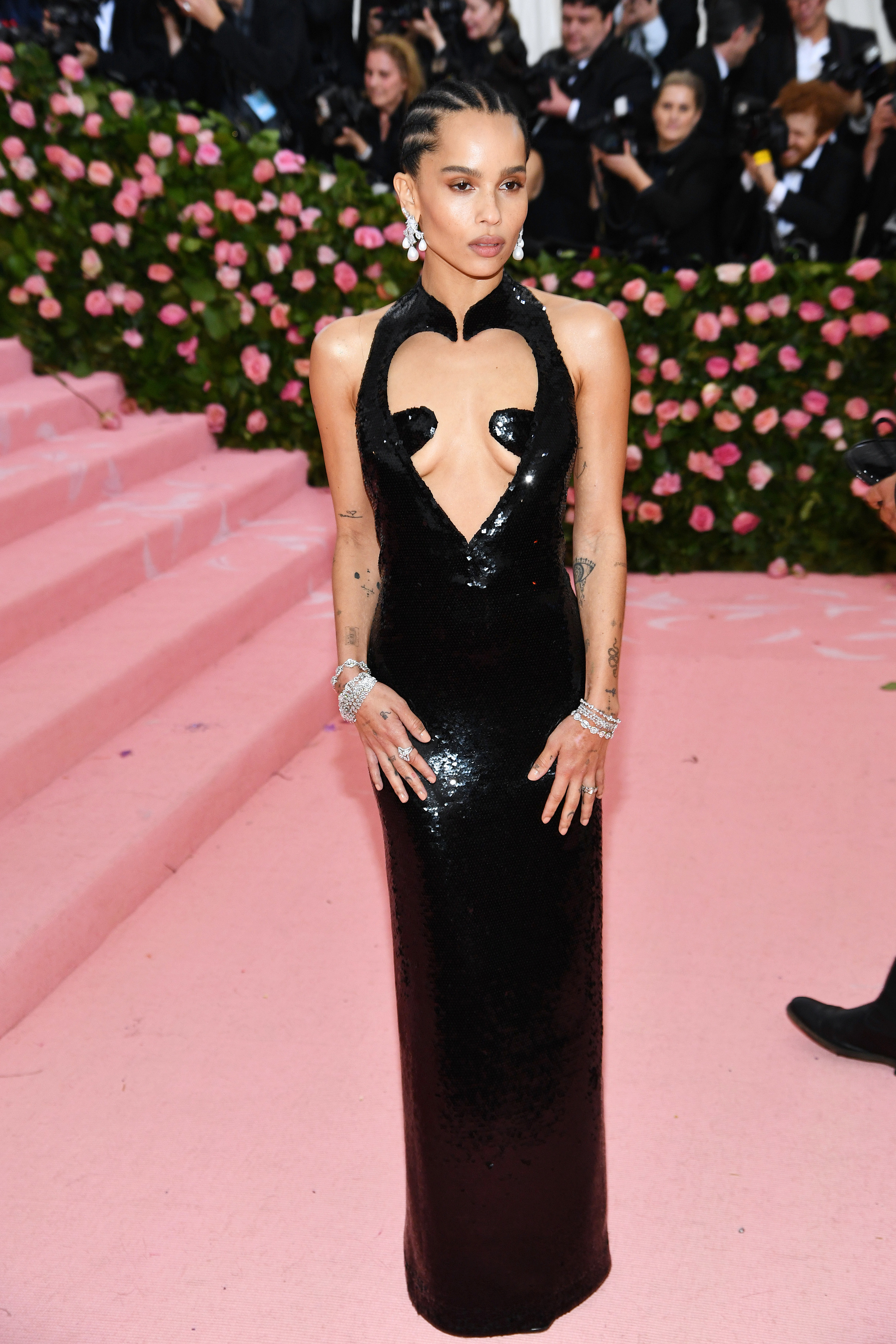 Ultra-casual medium-wash jeans are glammed up with a sparkling long-sleeved blouse, simple stud earrings, and sky-high strappy heels.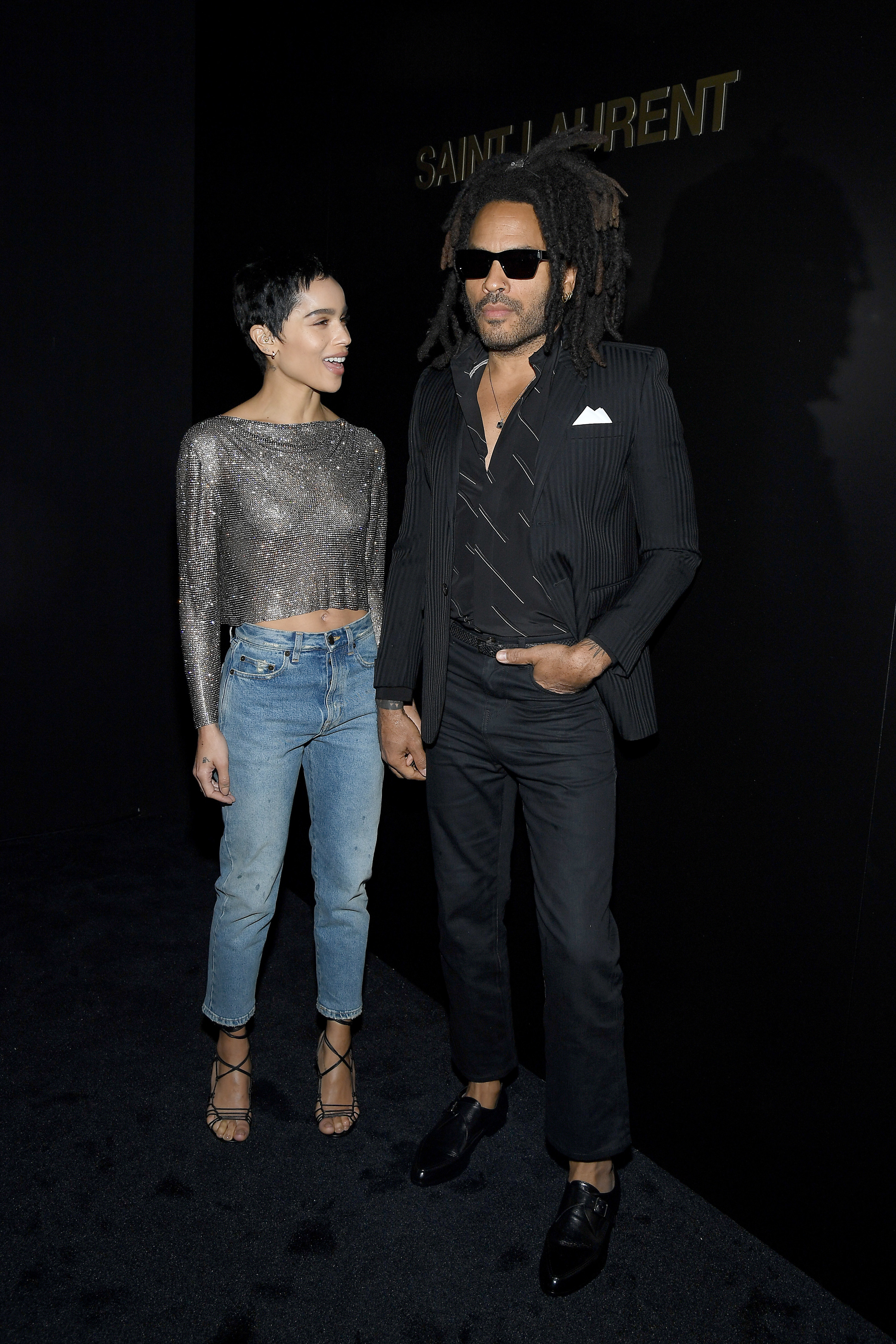 Again she plays with layers. A simple tank is paired with an oversized shirt in a contrasting tone, all under a neutral floor-length camel suede jacket.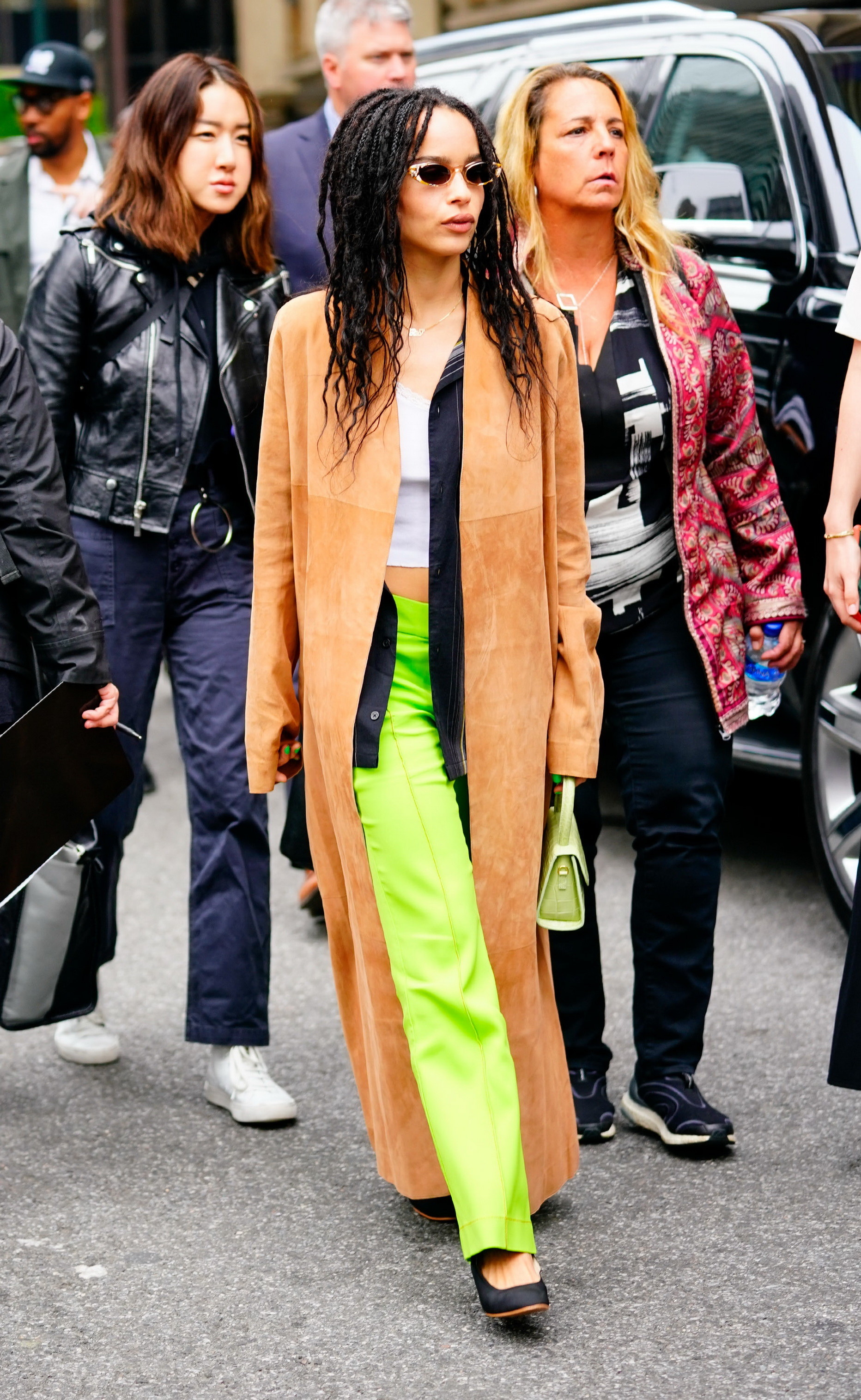 She even makes all-over monotone exciting! She achieves this by mixing up textures — a simple tee with super-subtle ribbing pairs with a smooth skirt and suede heels.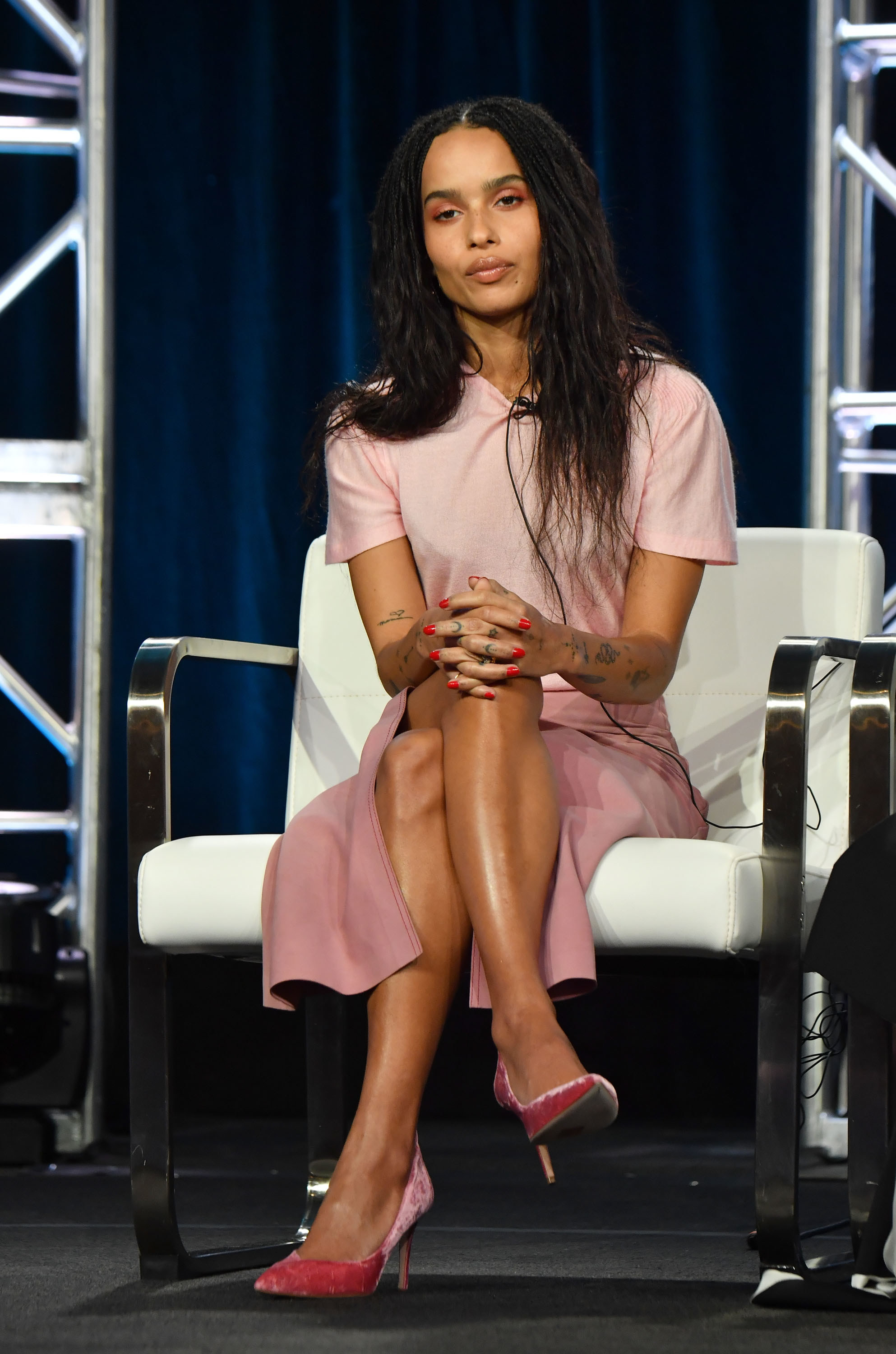 Are you a superstan of Zoë's style? Let us know your fave looks in the comments!