1.
Glee: After Mercedes faints from extreme dieting, Quinn lets her know just how beautiful she already is.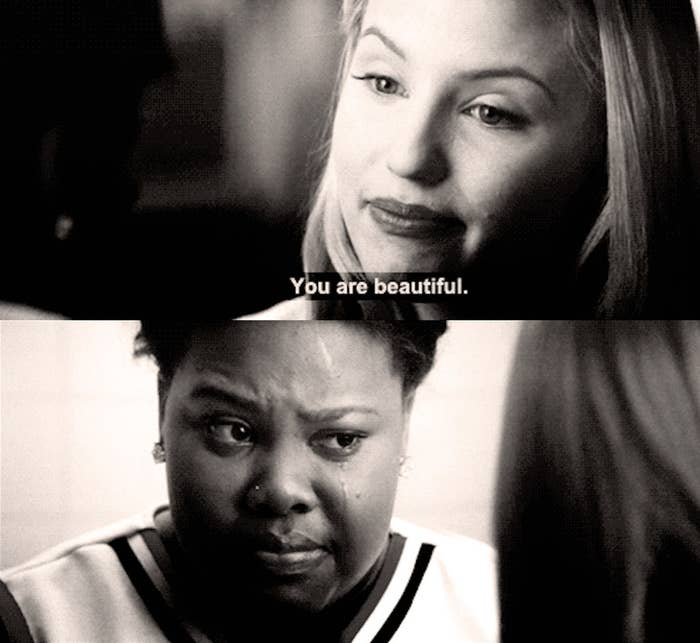 2.
Bob's Burgers: When Tina stops acting like a damsel in distress and realizes how great she is.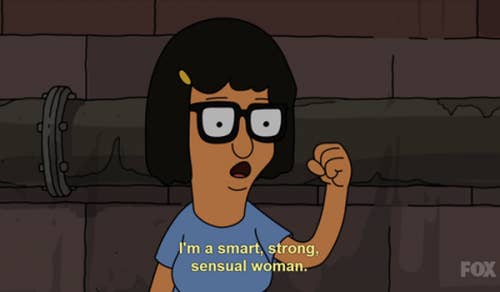 3.
That's So Raven: When Raven designs a dress for a fashion show and walks down the runway herself after she finds out they tried to have someone skinnier wear it.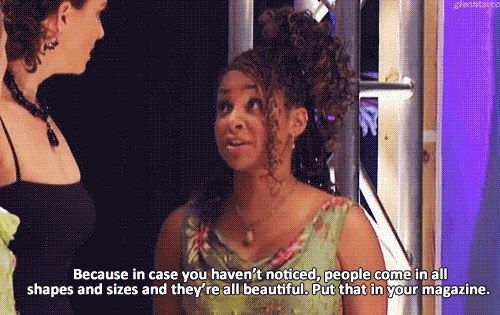 4.
Eat Pray Love: When Elizabeth says a man isn't going to care how you look naked.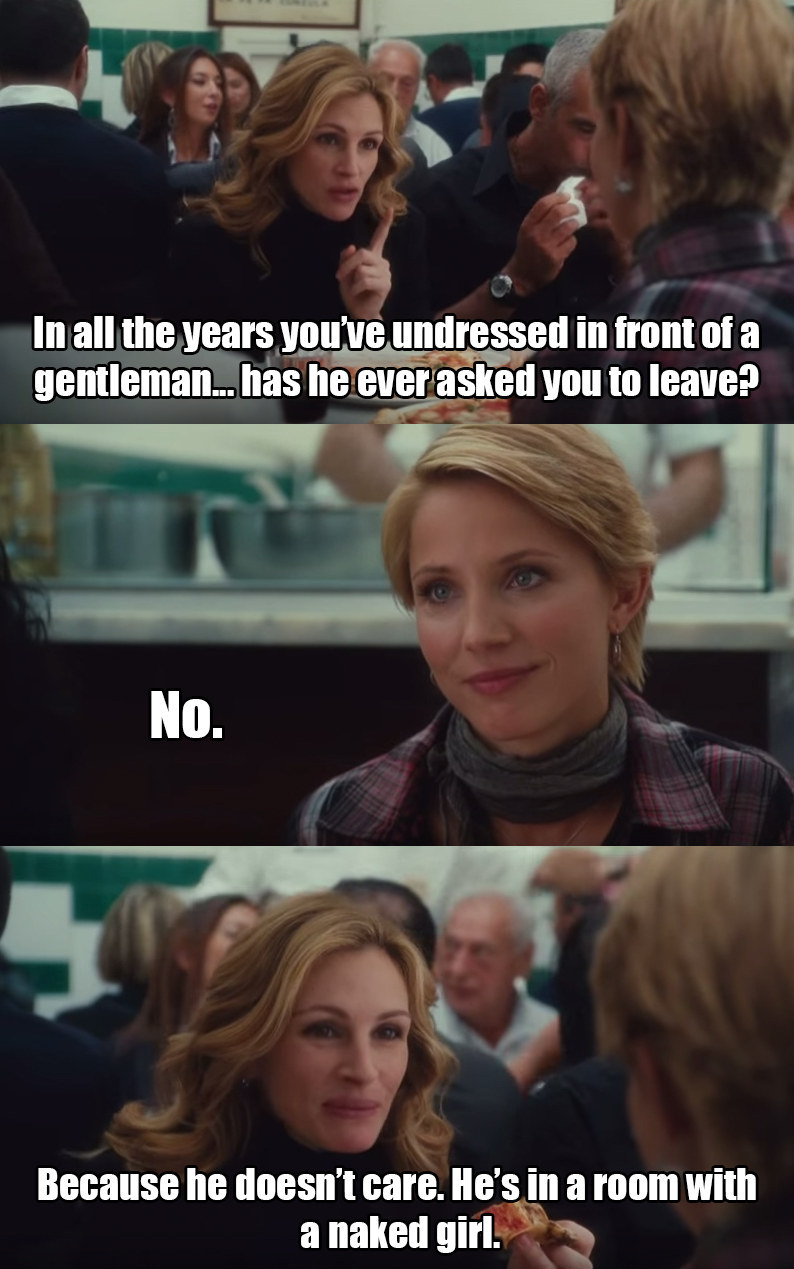 5.
Sisterhood of the Traveling Pants: When Carmen lets her soon-to-be stepmom know that her Puerto Rican body isn't going to fit in the dress she picked out.
6.
Julie and Julia: All of the funny kitchen scenes.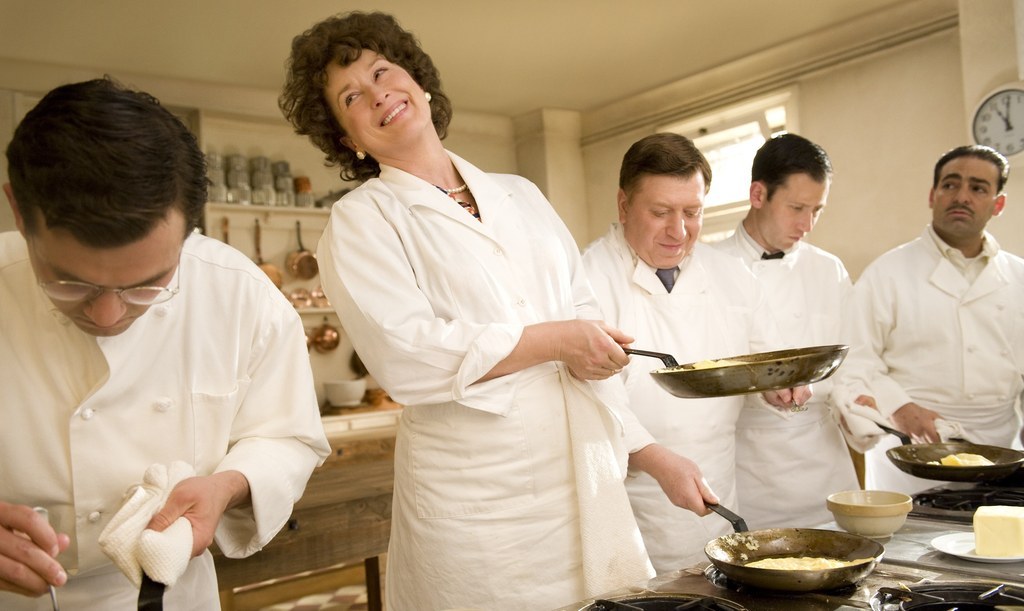 7.
My Mad Fat Diary: When Rae tells her 10-year-old self she is perfect.

8.
How to Get Away With Murder: When Annalise took off her wig and makeup.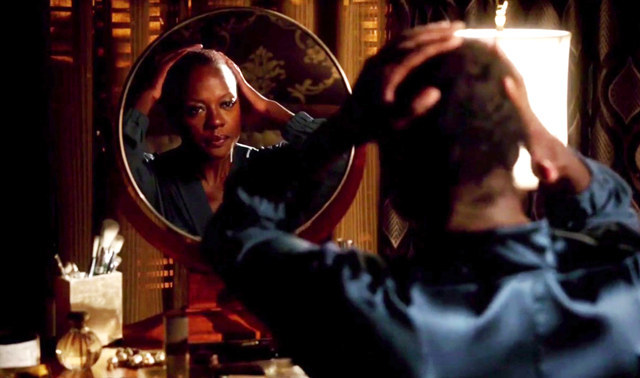 9.
Parks and Recreation: When Donna was unabashedly herself.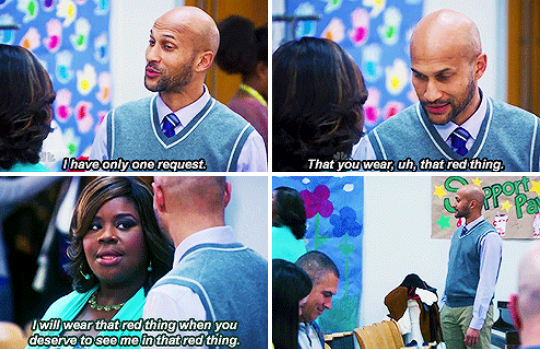 10.
Winnie the Pooh: His mantra during his morning exercises.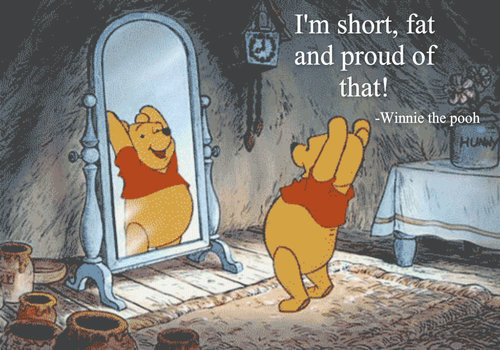 11.
The Mindy Project: When Mindy flaunts what she's got in killer outfits.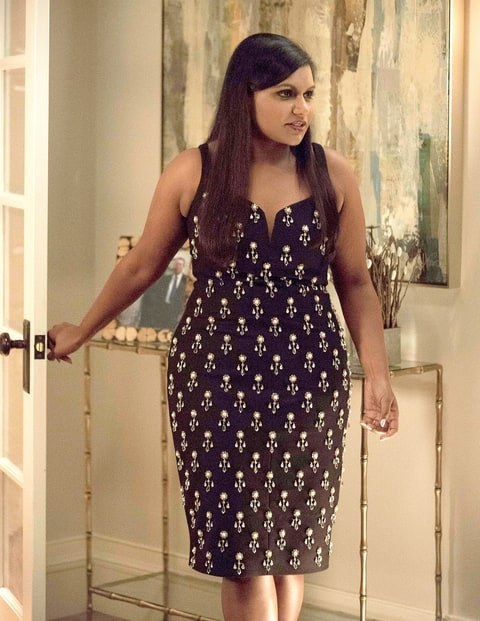 12.
Hairspray: When Link tells Tracy that he'll love her no matter her size.
13.
Scrubs: When Carla walks confidently down the beach in her bikini.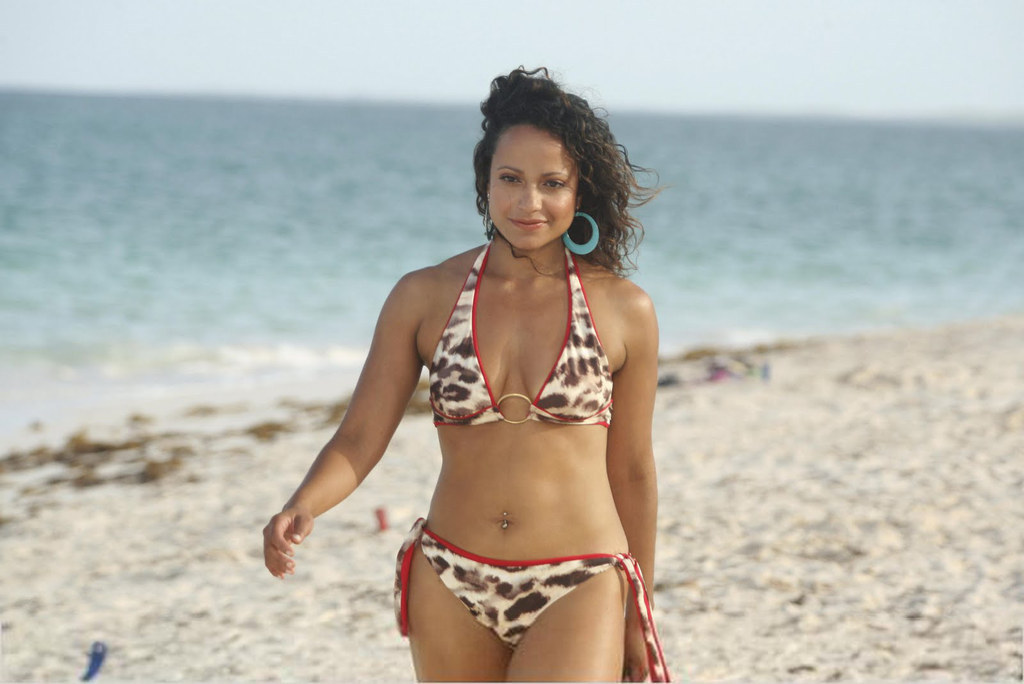 14.
Little Miss Sunshine: When Miss California lets Olive know that she, too, eats ice cream.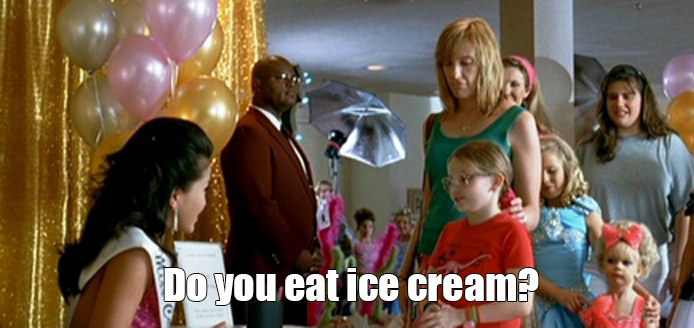 15.
Real Women Have Curves: When Ana takes off her clothes in the factory and confronts her mother.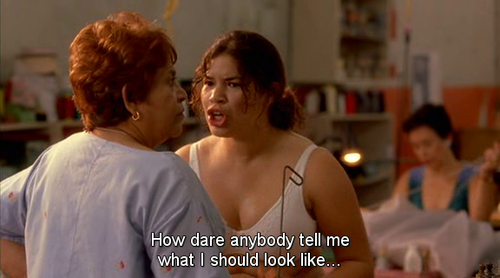 16.
School of Rock: When Tamika doesn't want to sing because she's thinks she's too fat and Dewey tells her that it doesn't matter what you look like when you get up on that stage.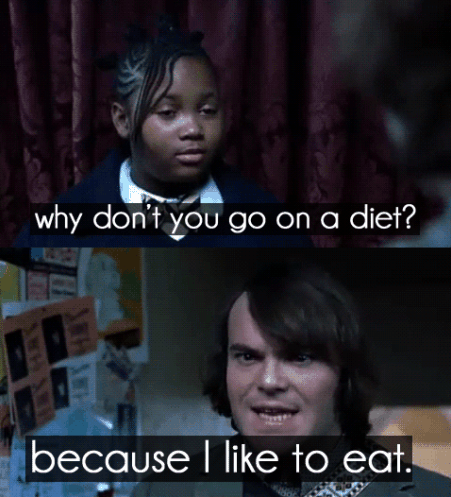 17.
RuPaul's Drag Race: Latrice Royal owning the runway.
18.
Bachelorette: When Kirsten Dunst's character gives Rebel Wilson's character a confidence boost on her wedding day.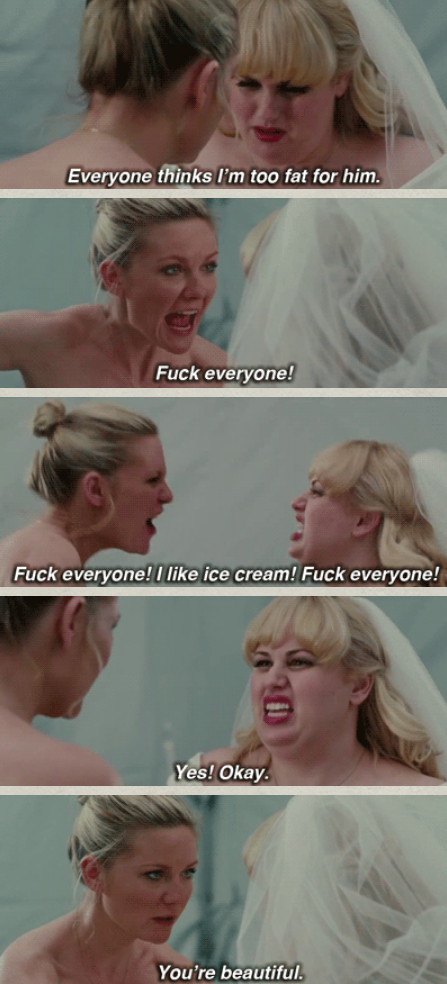 19.
The Danish Girl: When Lili tucks her penis between her legs.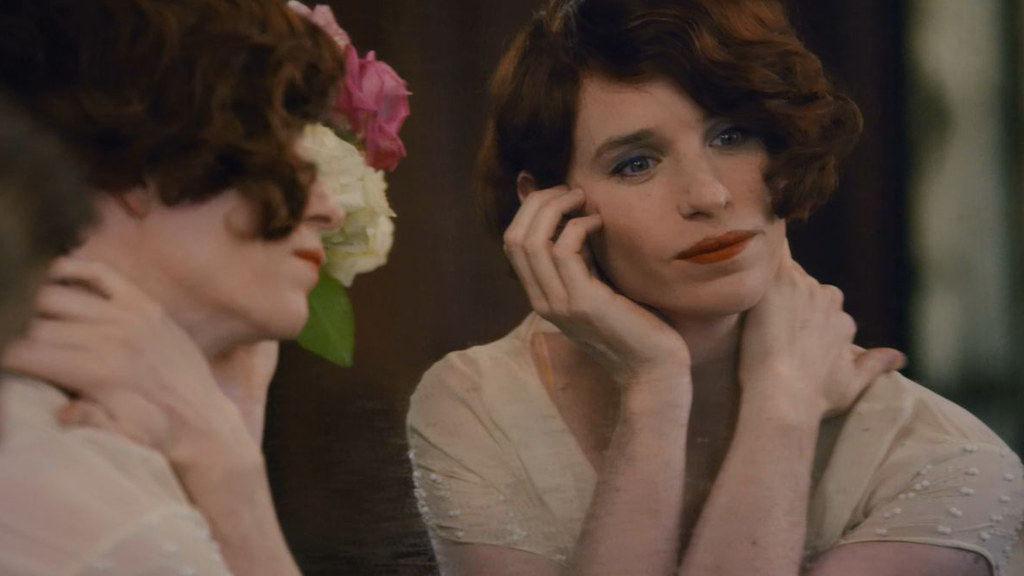 20.
Pulp Fiction: When Butch tells Fabienne that men probably wouldn't find a woman with a potbelly attractive and, well, Fabienne responds in the perfect way.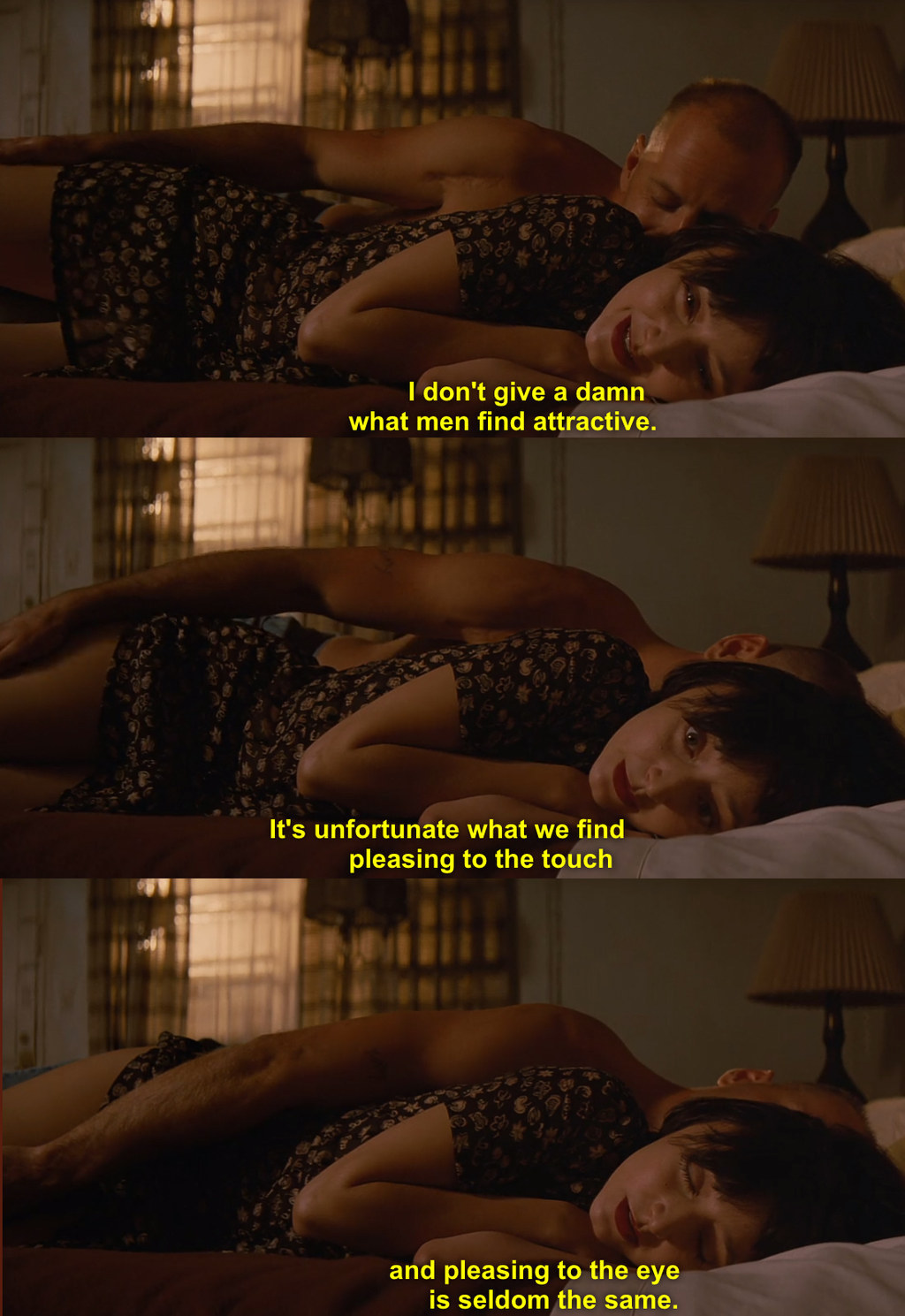 21.
Sex and the City: Carrie completely owning her curly hair.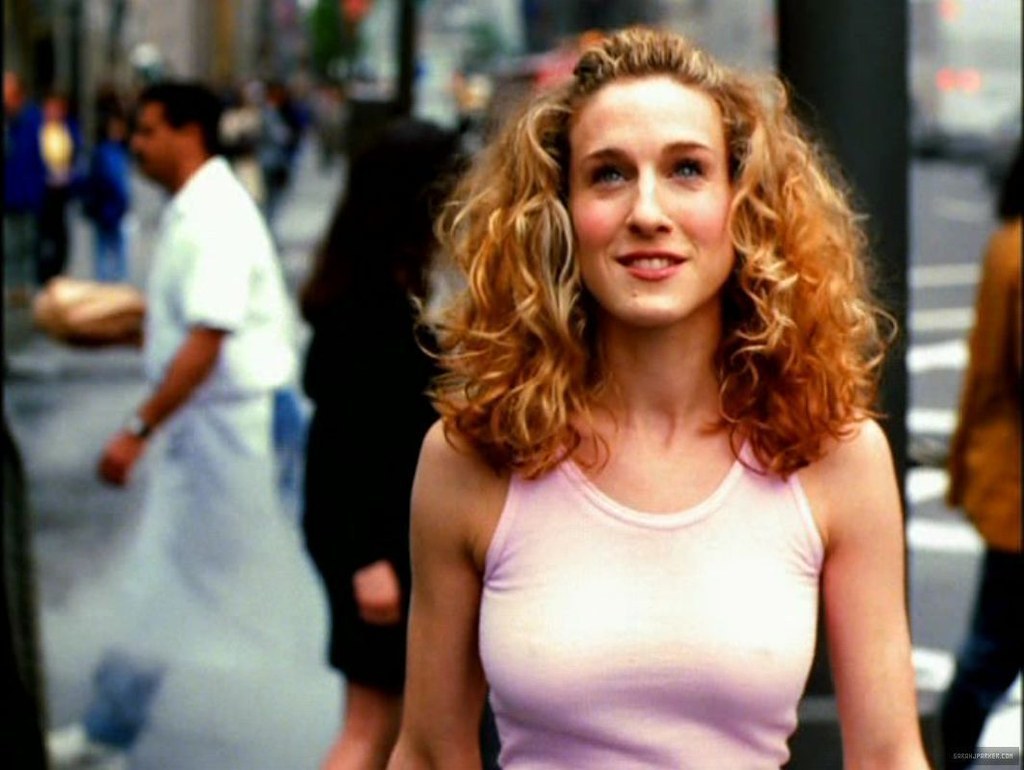 22.
Buffy the Vampire Slayer: When Buffy's arm hair is visible onscreen.
23.
Chicago: When Queen Latifah performs "When You're Good to Mama."
24.
Tangled: When they sing "I've Got A Dream."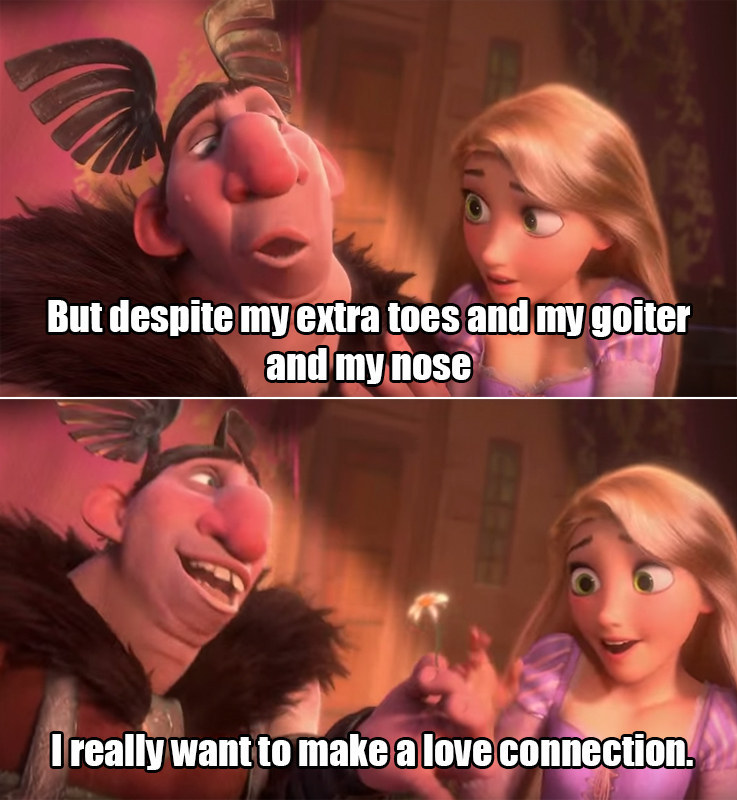 25.
Miranda: When Miranda knew it doesn't matter what you wear as long as you're comfortable.

26.
Pitch Perfect: When Fat Amy takes ownership of her name and her body.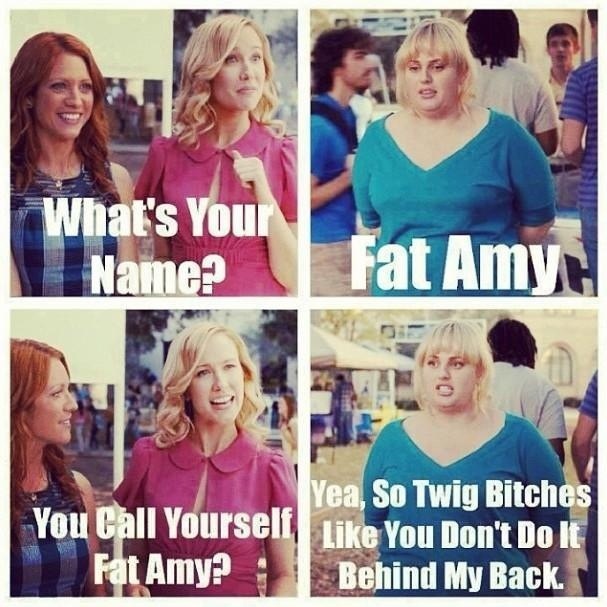 27.
The West Wing: Anytime C.J. handled someone talking about her height.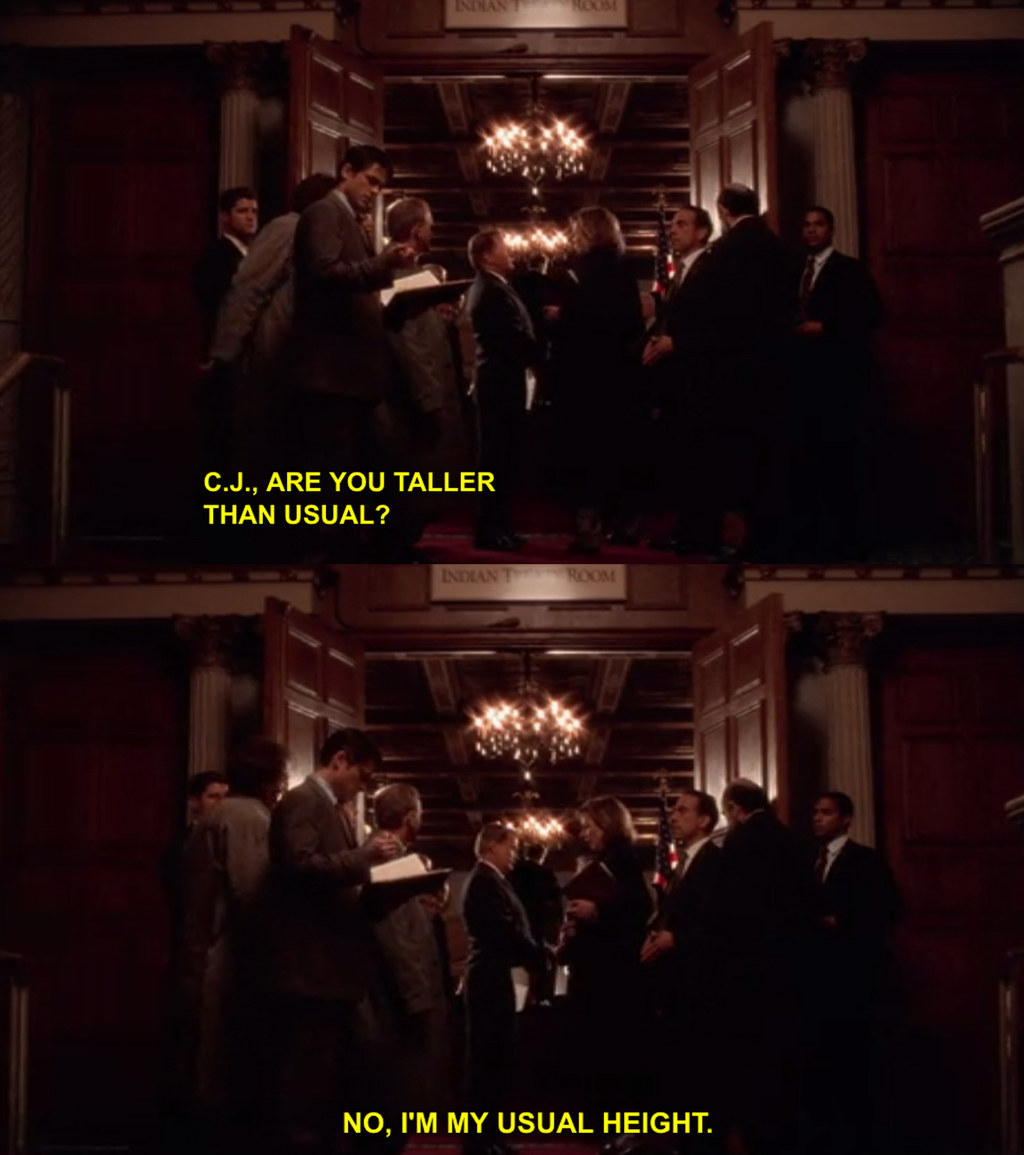 28.
Big Hero 6: When Baymax puts his huggability before everything else.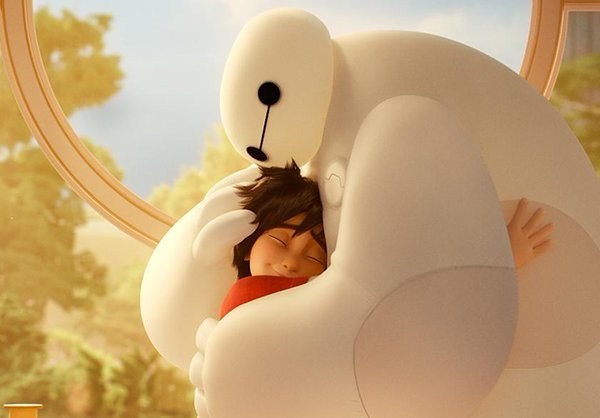 29.
Nanny McPhee: When the children are shocked by Evangeline's transformation, but Mr. Brown says she's always looked that beautiful.

Note: Submissions have been edited for length and/or clarity.
Body Positivity Week is a week of content devoted to exploring and celebrating our complicated relationships with our bodies. Check out more great Body Positivity Week content here.