OK, so you know how in 2015 we met the spawn of a bunch of Disney villains (and non-villains)?
And you know how on Friday, July 21 Disney is ~finally~ gracing us with Descendants 2?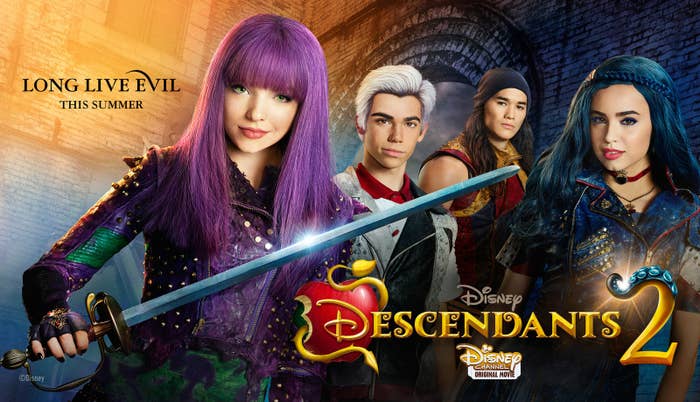 Well, in honor of the soon-to-be premiere of the newest DCOM, BuzzFeed can exclusively reveal a sneak peek of four — yes, FOUR — new songs.
Here's a look at every single song in the movie, including the two songs — "What's My Name" and "Ways To Be Wicked" — which have already been released:
Oops. Something went wrong. Please try again later
Looks like we are having a problem on the server.
Which new song are you ~the most~ excited for?
"Chillin' Like A Villain"
Disney Channel Original Movie Descendants 2 debuts Friday, July 21 at 8:00 p.m. ET/PT on six networks: ABC, Disney Channel, Disney XD, Freeform, Lifetime, and Lifetime Movies.
But, if you can't wait until then, a special Descendants 2 listening party with the entire soundtrack will air Thursday, July 20 at 5:00 p.m. PT/8:00 p.m. ET on Radio Disney and the Radio Disney app.
CORRECTION
China Anne McClain sings "What's My Name." An earlier version of this post misstated the title of the song.