In honor of the film's 25th anniversary, Disney has released a special video of the cast singing the classic song (and voicing other scenes)...and man, oh, man are we glad they did.
Because, honestly, is there anything better than watching Jerry Orbach voice Lumière?
Or getting to see the wonderful and charming Angela Lansbury sing as Mrs. Potts?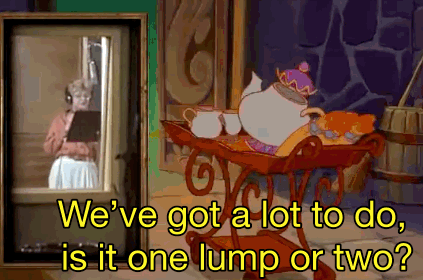 Or listening to Paige O'Hara voice Belle?
The answer to all of these questions is no — there is nothing better than all of this Disney magic happening in one clip.
We heart you, Beauty and the Beast.