Um, Does This Photo Mean Rory Or Lorelai Is Pregnant?
BECAUSE WE ALL KNOW WHAT AN APPLE MEANS.
OK, so Gilmore Girls fans are already beyond excited that A Year in the Life is coming to Netflix this November.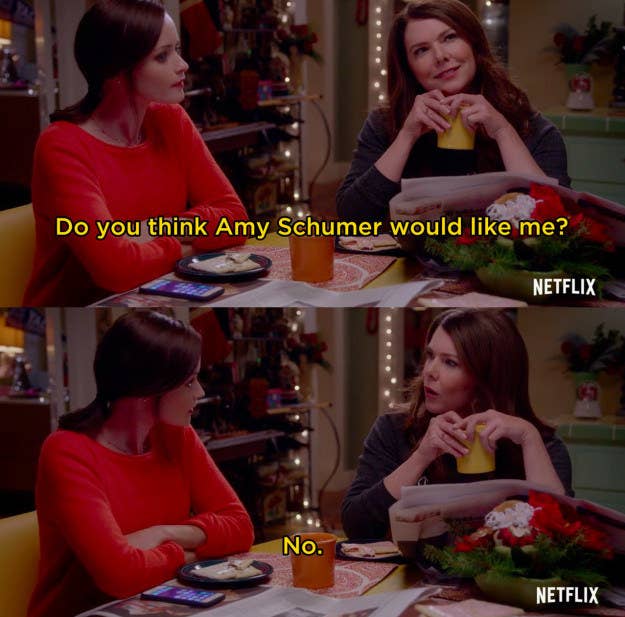 But thanks to an Instagram from the official Gilmore Girls account, there might just be another reason for us to be anxiously awaiting the show's return: A FREAKIN' BABY.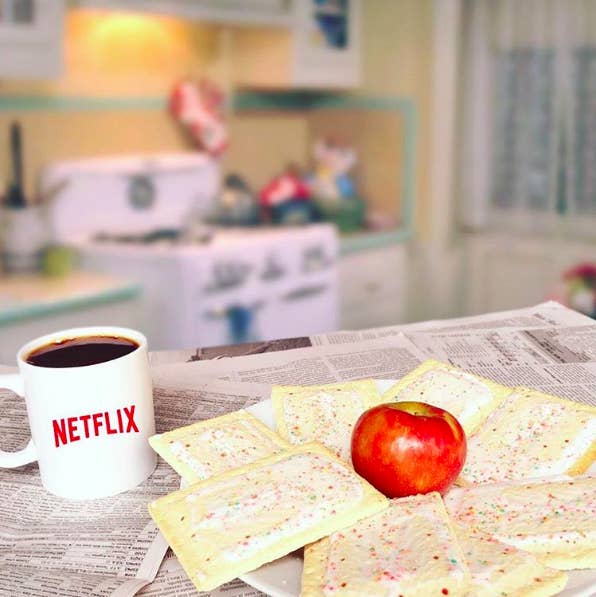 As fans were quick to point out in the comment section, an apple means something extremely important to GG fans: It's a food that Lorelai craves only when she's pregnant.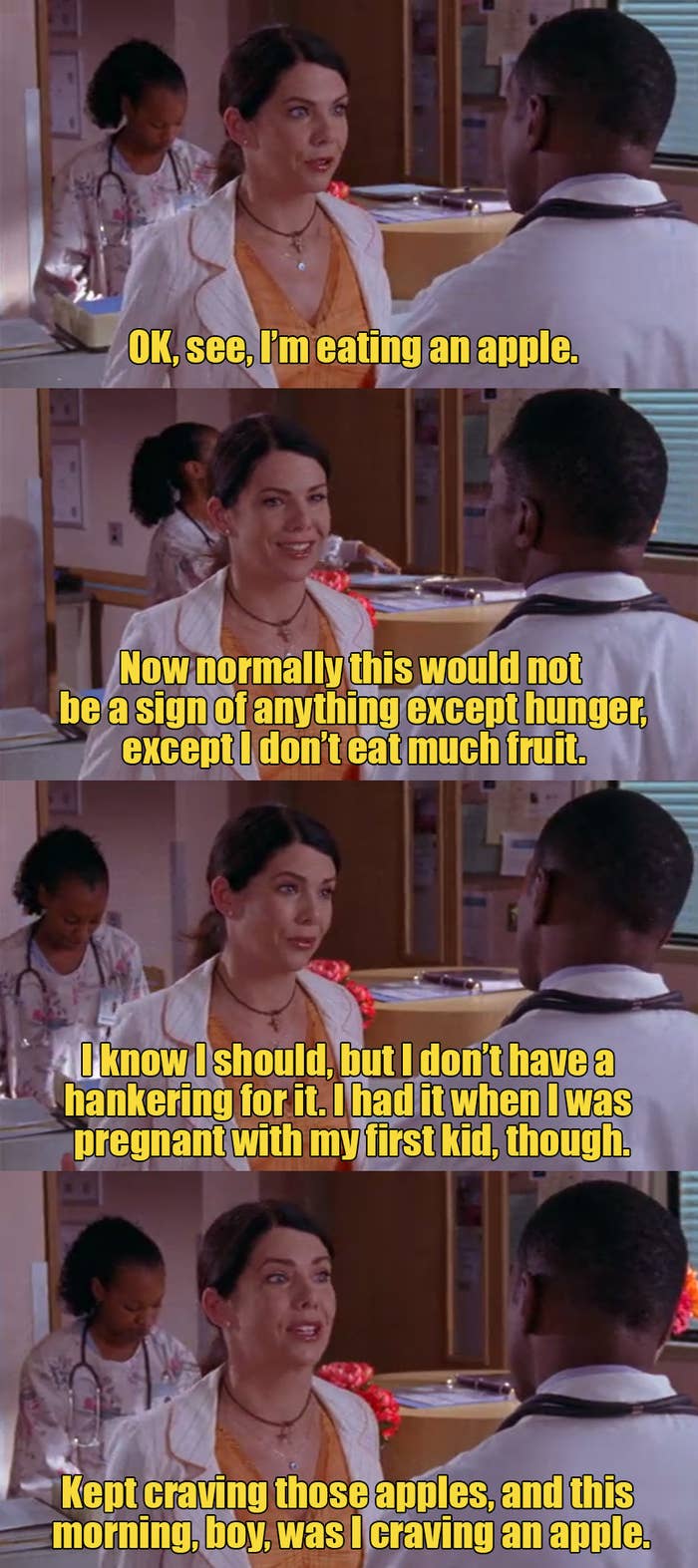 And considering that Rory and Lorelai eat complete trash 24/7, the fact that an apple is in the photo — and that it is specifically called out in the caption — seems pretty damning.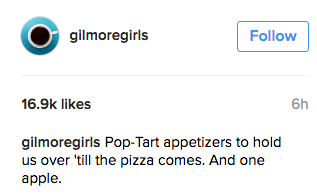 It could mean that Lorelai or Rory — her mom definitely could have passed down that apple gene — is pregnant.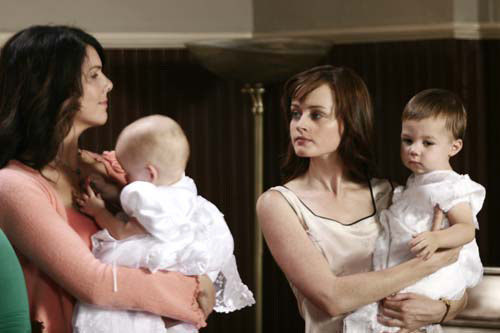 However, as other commenters have pointed out, the photo could just be a callback to the Season 1 episode where Lorelai plays host to Rory's classmates before the Bangles concert...and where she uses the exact same language that's in the Instagram caption.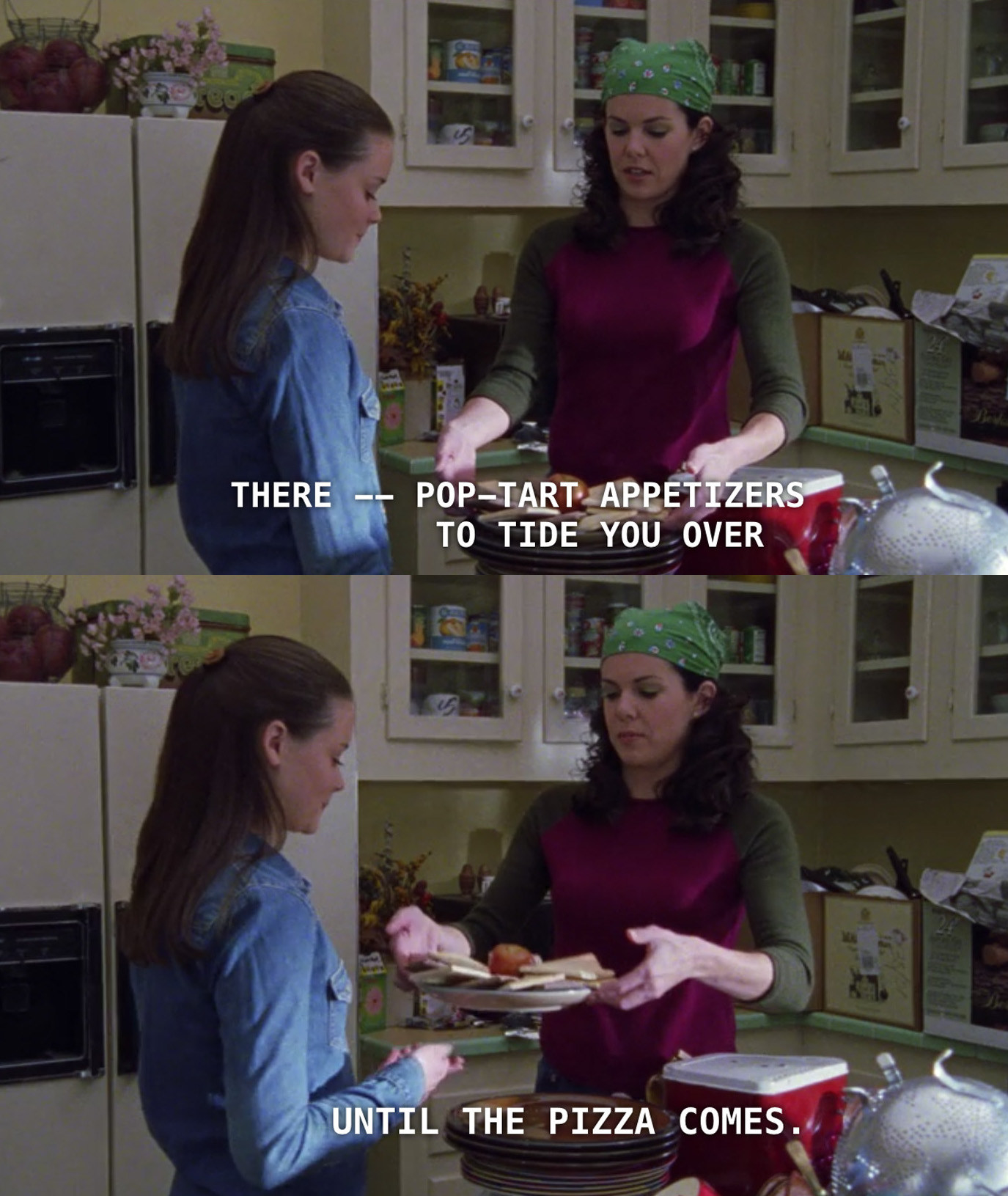 Oops. Something went wrong. Please try again later
Looks like we are having a problem on the server.
What do you guys think? Does an apple a day mean a baby is on the way?
SOMEONE IS PREGNANT! SOMEONE IS PREGNANT!

OMG THEY'RE BOTH PREGNANT.

Nah, the apple doesn't mean what you think it means.