Via Tsiomashko_Denis/Getty Images

Via Tsiomashko_Denis/Getty Images

Via Devonanne/Getty Images

Via Devonanne/Getty Images

Via GMVozd/Getty Images

Via GMVozd/Getty Images

Via Wideonet/Getty Images

Via Wideonet/Getty Images

Via RuthBlack/Getty Images

Via RuthBlack/Getty Images

Via PamelaJoeMcFarlane/Getty Images

Via PamelaJoeMcFarlane/Getty Images

Whip out your pepper spray and get them right in the eyes.

Run after them and tackle them to the ground.

Stab them with your keys. And maybe throw in a kick to the groin.

Hurl some crude words their way and then immediately call the police.

Cry and say, "Why me?" over and over again.

Perform a citizen arrest and personally deliver the culprit to the police station.

Via Damedeeso/Getty Images

Via Damedeeso/Getty Images

Via Lisegagne/Getty Images

Via Lisegagne/Getty Images

Via Grase/Getty Images

Via Grase/Getty Images

Via Bigandt_Photography/Getty Images

Via Bigandt_Photography/Getty Images

Via Bigandt_Photography/Getty Images

Via Bigandt_Photography/Getty Images

Via ChristinLola/Getty Images

Via ChristinLola/Getty Images
This One-Minute Quiz Will Tell You If You're More Rachel, Monica, Or Phoebe
Although you might have a little bit of Monica and Phoebe in you, at your heart, you're a Rachel. You enjoy the finer things in life and you don't care who knows it. But at the end of the day, you're there for your friends and loved ones...so who cares if you have some fun along the way?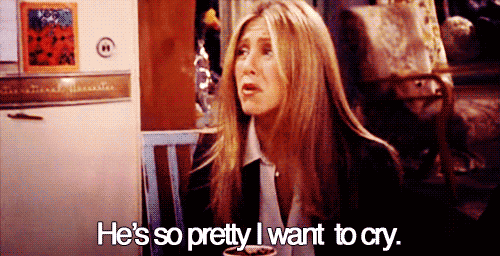 Oh, you beautiful, beautiful soul. You are a Phoebe through-and-through and that is a wonderful thing to be. You have an amazing (albeit odd) sense of humor, and you try to enjoy everything that life throws your way. Nothing's gonna bring you down...except maybe PBS.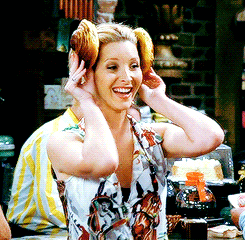 Listen, we can't all be quirky like Phoebe and fun-loving like Rachel. Some of us need to run this world. So go forth and kick ass because we all know that's what you really want to do.