"Sure! I'll subscribe! (here's my phony credit card)"

"Thanks, but no thanks. I'm in a hurry, and just dont have the time. Bye!"

"Step foot on my porch, and you'll be saying hello to my .45"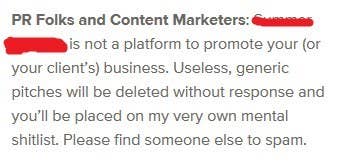 "I just don't have a 'square to spare'"

"Yeah, I'm a preferred customer, only because I know the owners"
"Can't you see the sign on the door? We're CLOSED!"

"That sounds like a good deal, but we don't use natural gas, we have electric"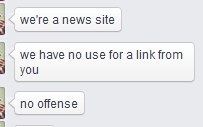 "What... is the capital of Assyria?" "I don't know that!.....Auuuuuuuugh!"

Hang in there!