Graduation season might be over for schools, but it's still in full swing for neonatal nurse Melissa Jordan and her colleagues at CaroMont Regional Medical Center in Gastonia, North Carolina.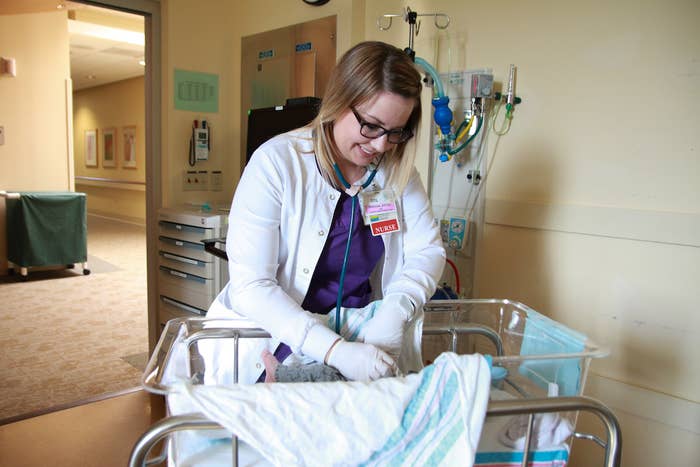 The staff has been holding mini ceremonies for babies leaving the Neonatal Intensive Care Unit (NICU) who were born 6 or more weeks premature.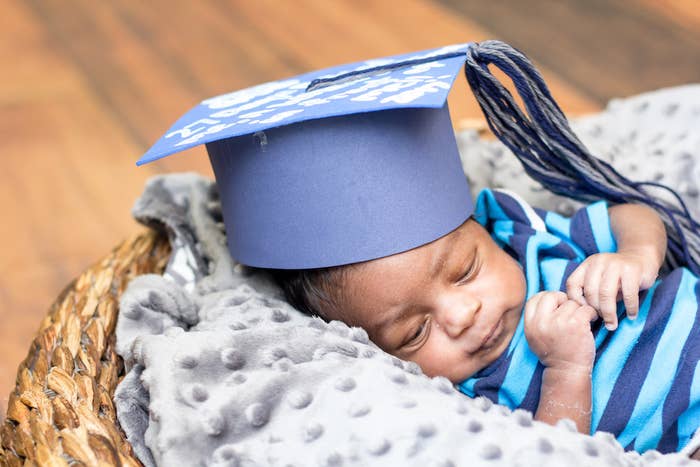 Each NICU grad gets sent home with ~full honors~ and receives a personalized graduation cap and portrait.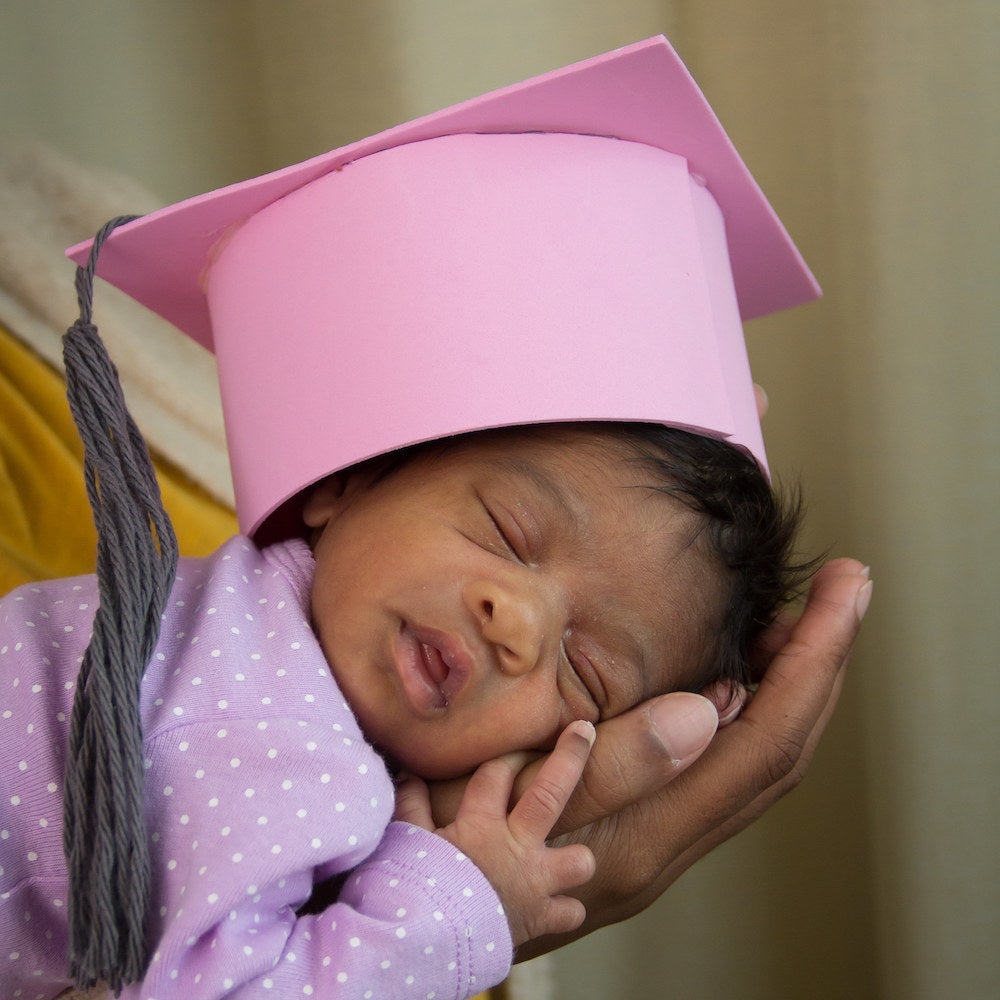 The graduation caps are made out of foam sheets and come in a variety of colors, each with the message, "X days behind me, a whole lifetime in front of me," with the number of days they spent in the ICU.
And the portraits of these grads and their tiny caps are seriously cute...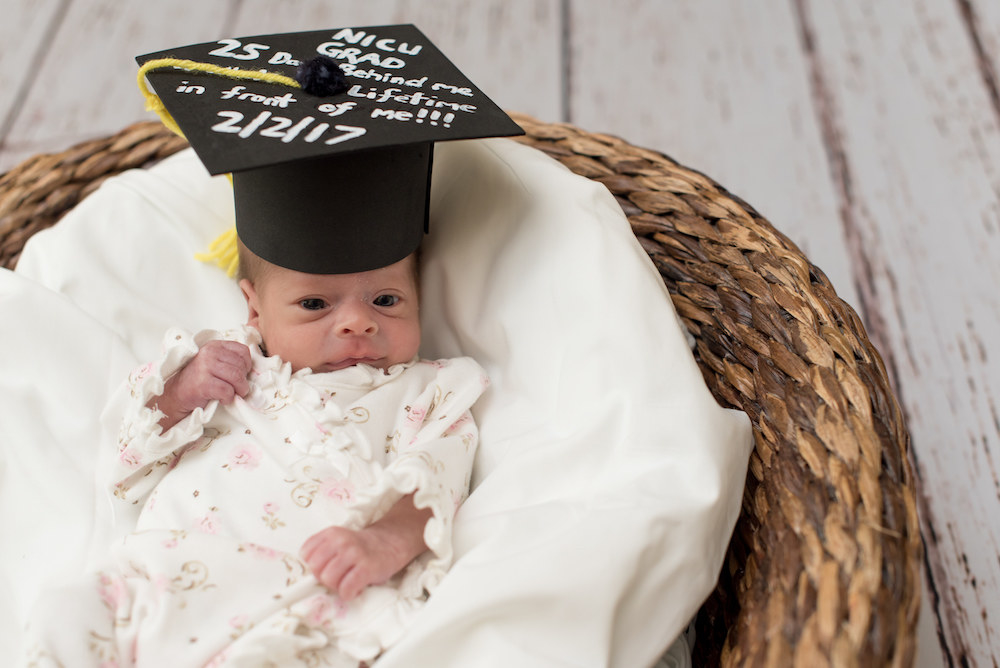 Look at this proud little guy cracking a smile!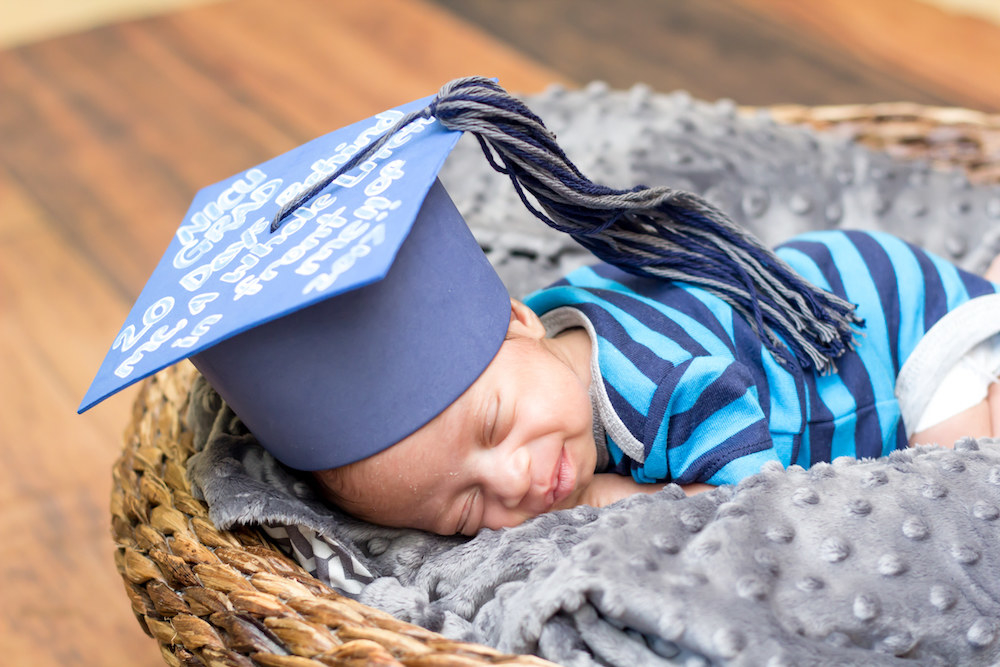 Jordan said she was inspired to start the program 6 months ago, when she wanted to do something special for a baby who had been with her the NICU for 62 days.
The response from families was overwhelmingly positive, so the staff at CaroMont decided to start an ongoing NICU graduation program.
"Leaving the NICU can be joyful but also scary and nerve-wracking, so this was our way of bringing a little normalcy to taking the baby home," Jordan said.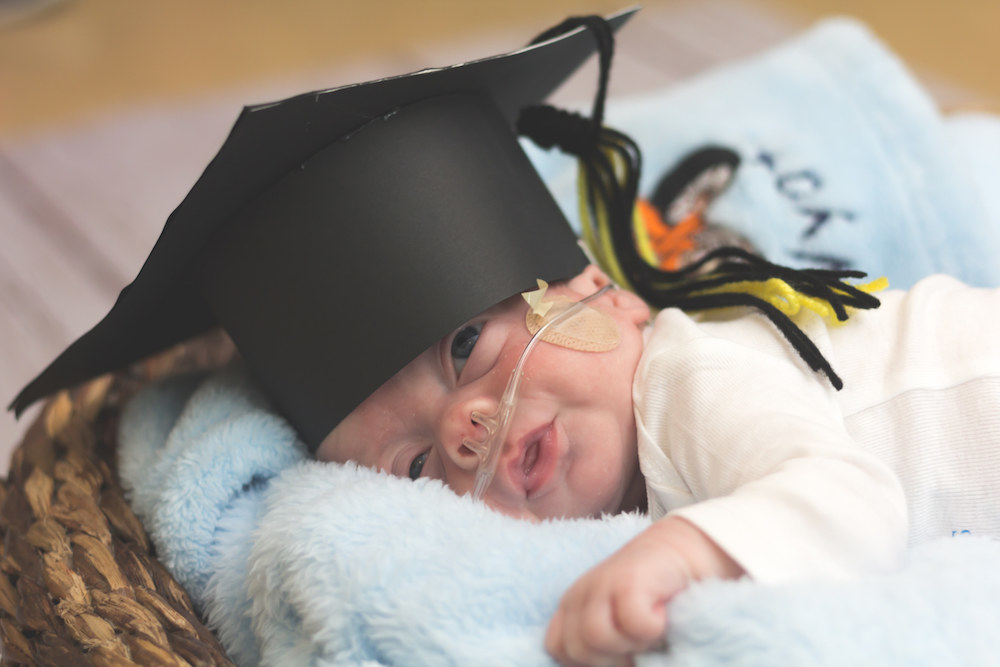 Since the program began, 14 babies have graduated from the NICU — including three sets of twins!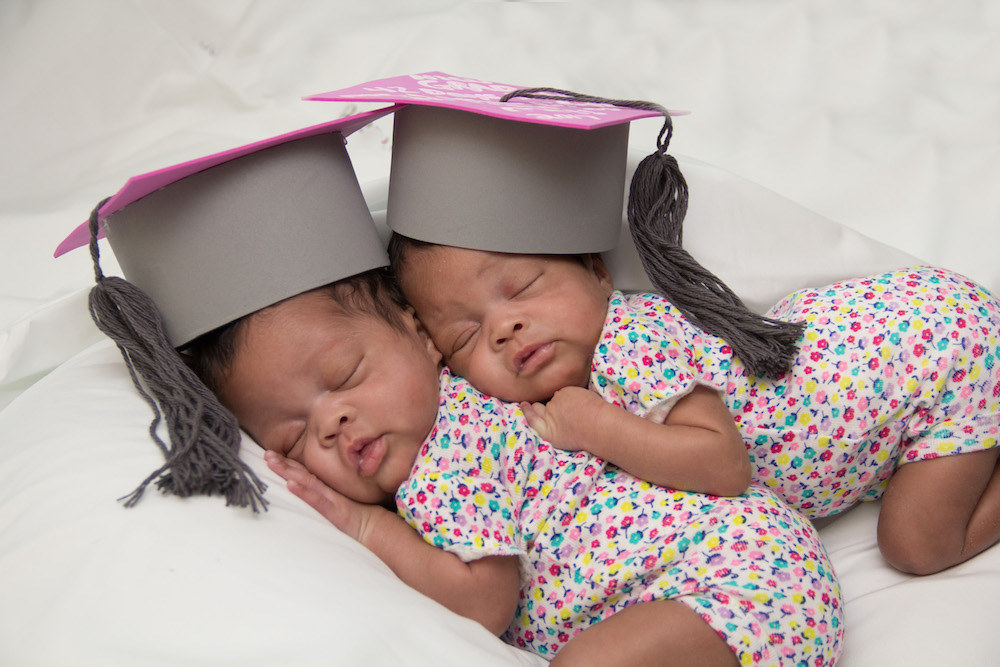 Just look at all these proud cuties!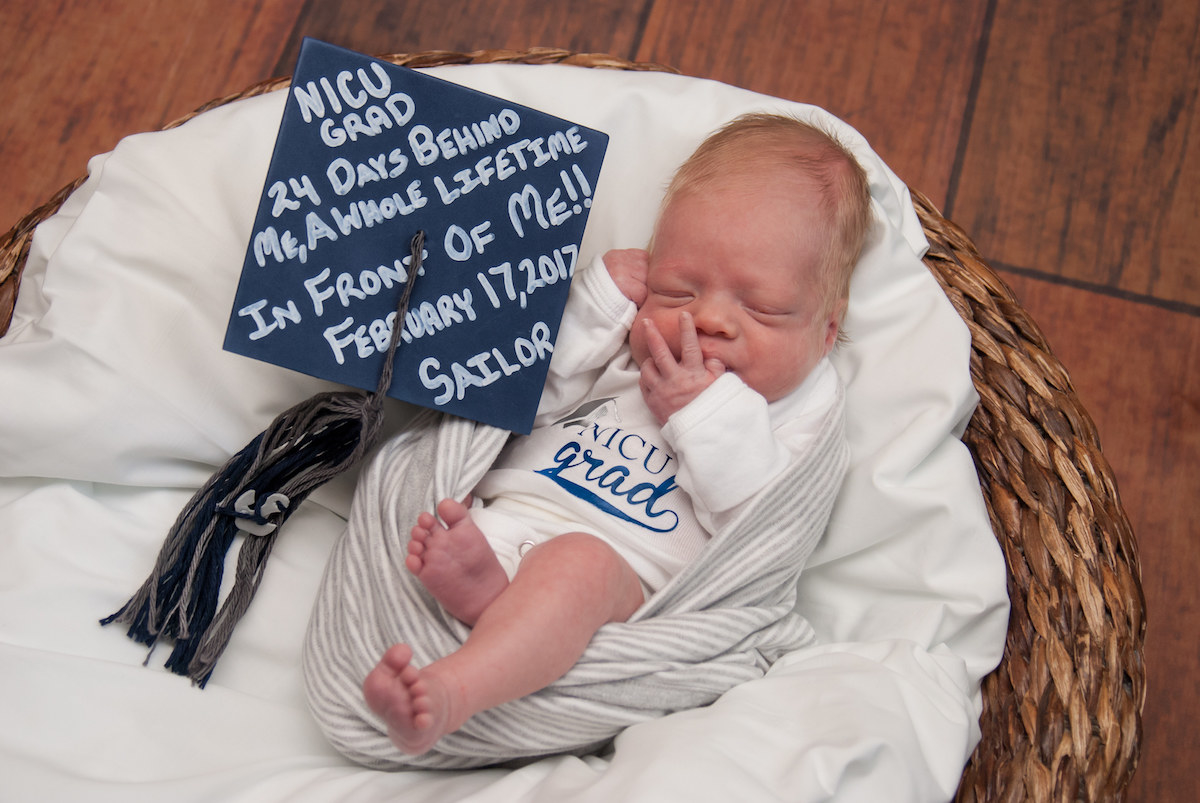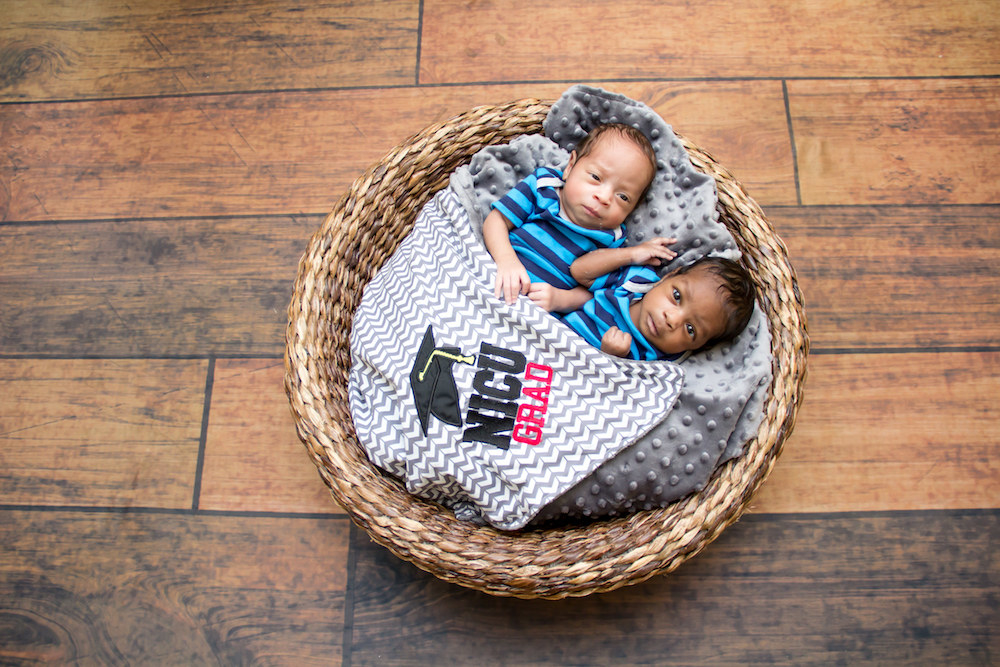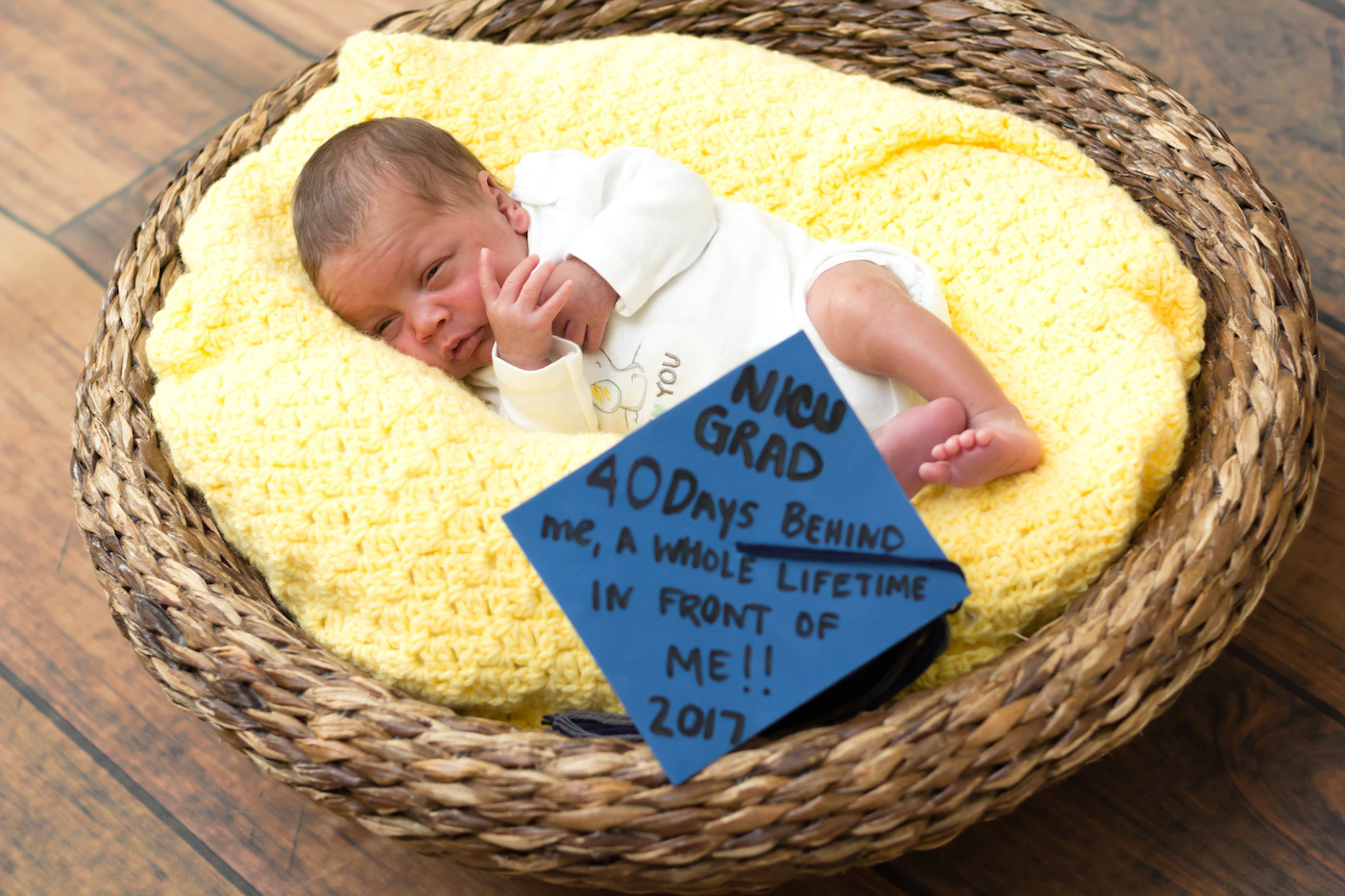 "Eventually, we hope to make a wall of graduates with these photos because it can also help give new parents in the NICU a little hope and reassurance," Jordan said.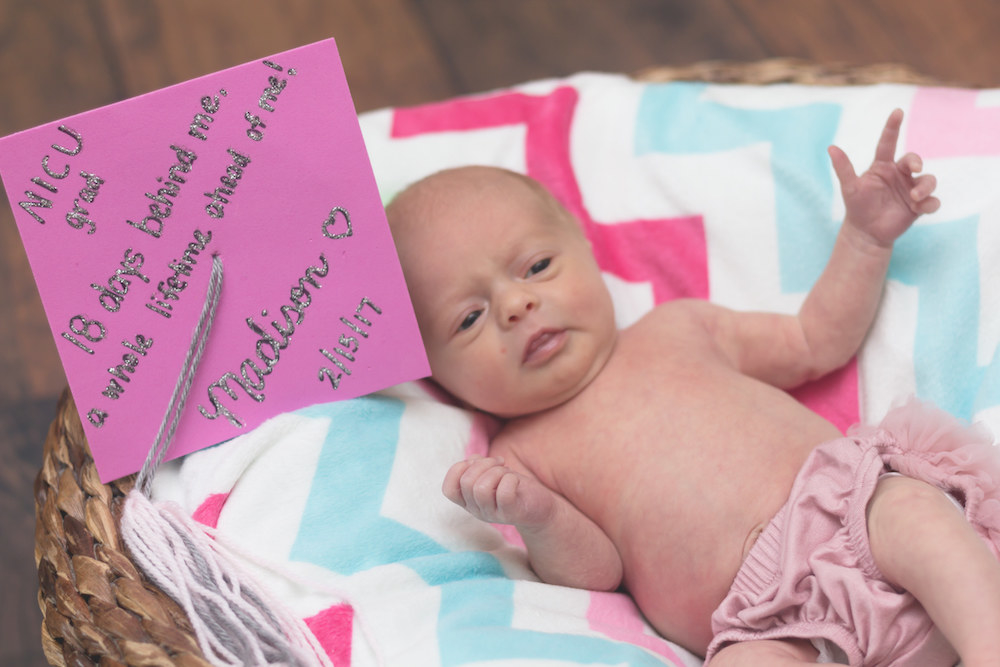 Congratulations Class of 2017!