London is known for its vibrant and diverse street art — but apparently, there's a slight graffiti penis problem.
So a 28-year-old art director decided to put a positive, educational spin on the penises by "protecting" them with spray-painted condoms.
"One night I did some research on STI rates and then the idea just came to me to make stencils of a condom and a link where people can get free condoms — then I just went out and did it," he said.
Wherever he finds a penis, he adds protection.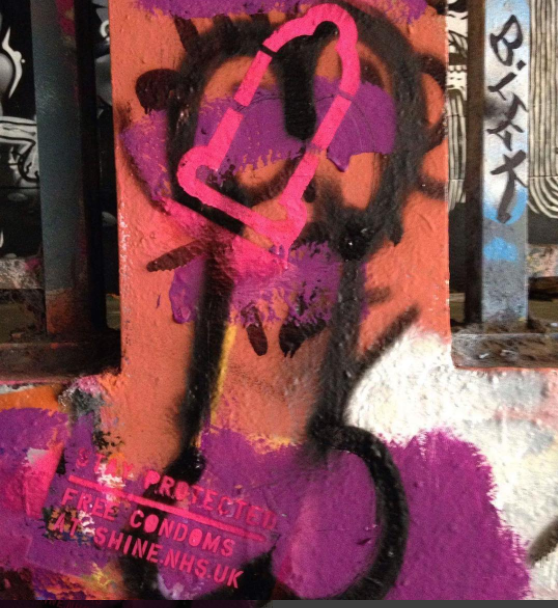 Next to the condom is a "Stay Protected" slogan and a link to shine.nhs.uk, where people can get free condoms and STI testing through National Health Service (NHS) clinics in London.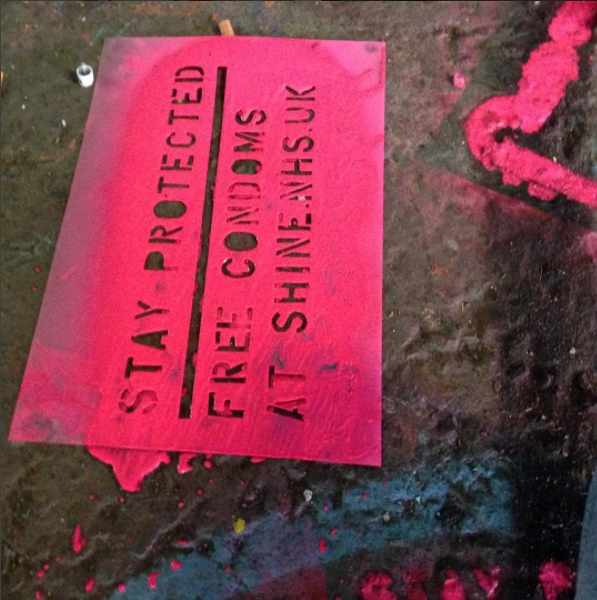 According to the most recent data, in 2015 there were 435,000 new STI cases in the UK, most of them among people under age 25.
According to a report from Public Health England, the most commonly diagnosed STI was chlamydia, but the STIs with the largest proportional increases from 2014 were syphilis and gonorrhea, especially among men who have sex with men (MSM). Public Health England reported that "high levels of condomless sex probably account for most of this rise."
STIs can be spread through oral, anal, and vaginal sex — and sometimes just through skin-to-skin genital contact or sharing sex toys. Most of the time, STIs are symptomless, which is why regular testing is important. Ideally, you should start getting tested after your first sexual encounter and then get tested in the future between partners, after a potential exposure, and obviously if you have any symptoms.
"Instead of just having senseless vandalism, we can inform people about an important issue [STIs] and give them a laugh at the same time," he said.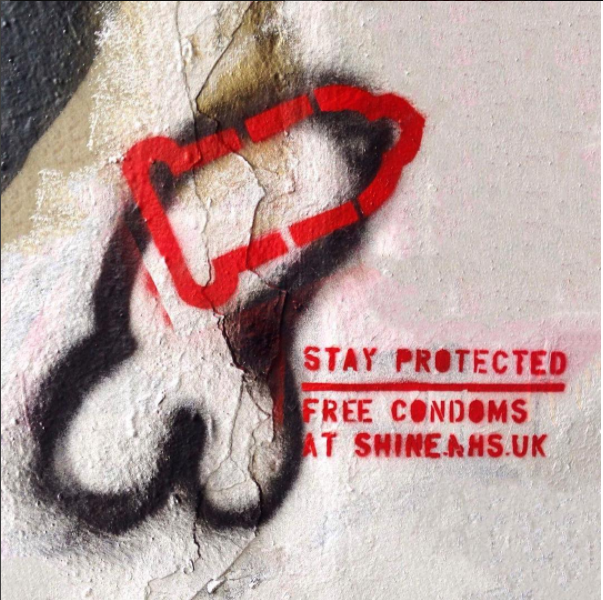 Since late April, he has added 17 condoms to graffiti penises around London and recently created an Instagram account, Protect City Cocks, to document his project.
"I just hope that this has some positive impact and that it could get more people to use condoms and eventually help lower the STI rates," he said.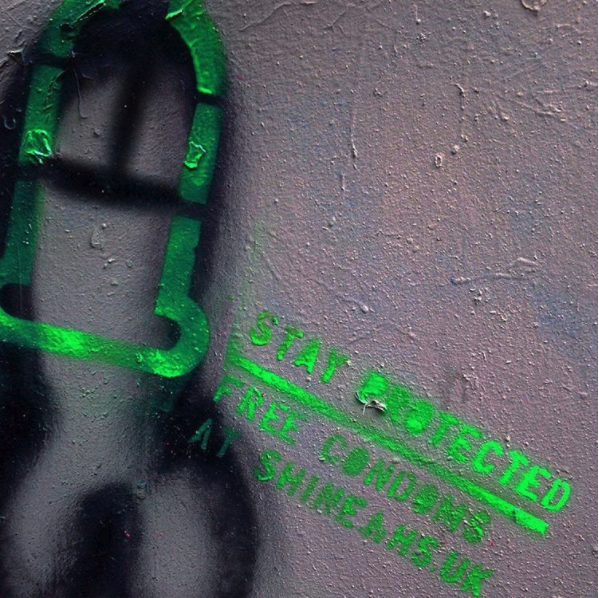 The only obstacle standing in his way? "I'm only using one condom stencil, so I might have to make a few more to fit the different graffiti penis sizes."