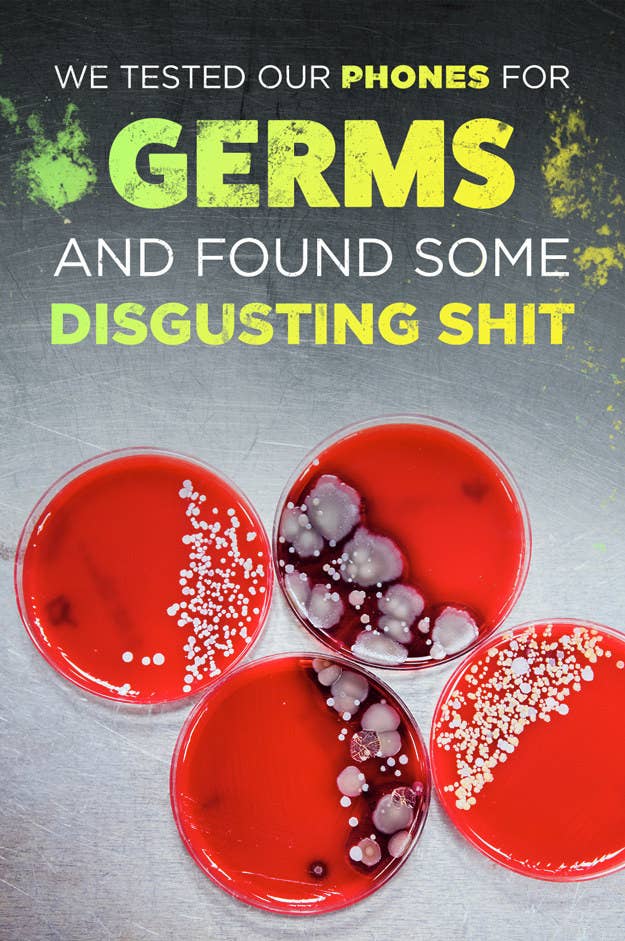 Hi! I'm Caroline and I have a weird obsession with germs and diseases.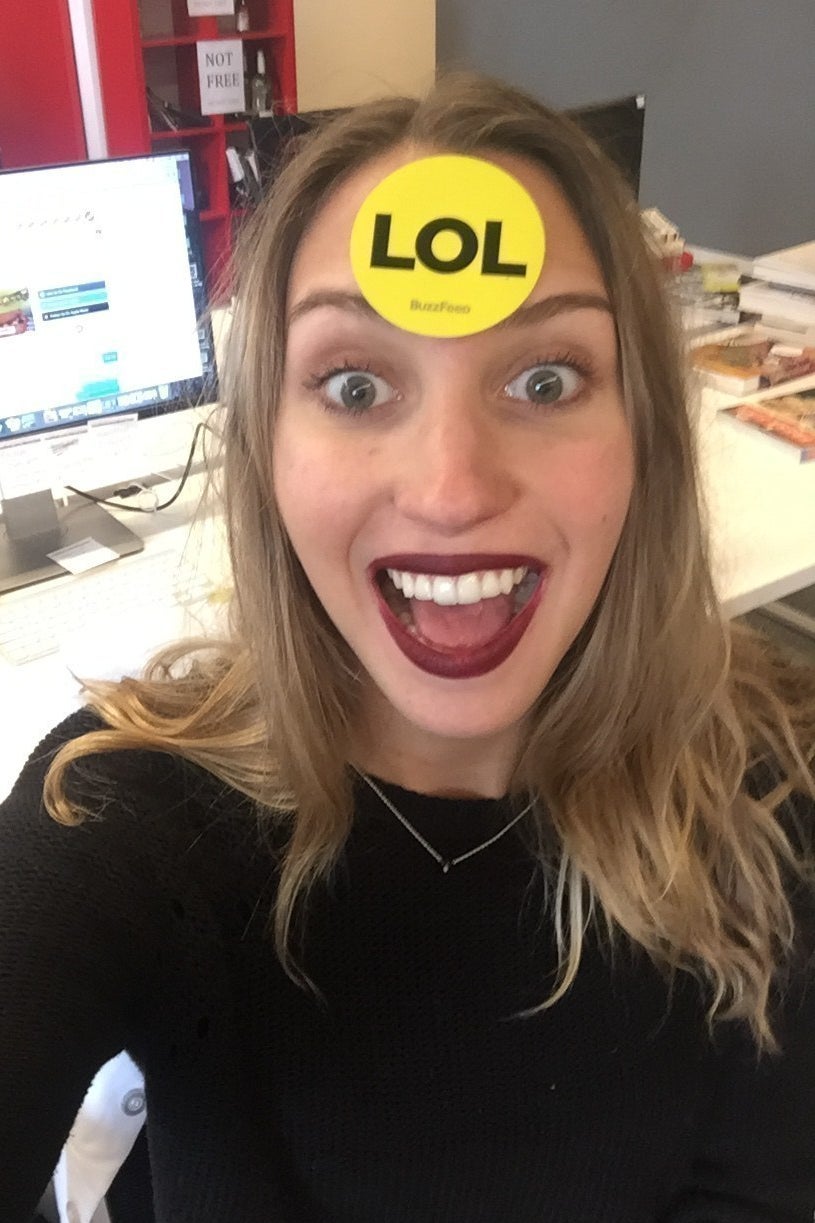 I also have an incubator hidden in our DIY studio where I sometimes grow germs for projects. I'm genuinely surprised none of my co-workers have reported me to HR yet.
Humans are covered in germs and most of them are harmless, but the pathogenic ones can make us really sick.
Given that my co-workers are glued to their phones, I wanted to find out what kind of germs they were carrying around.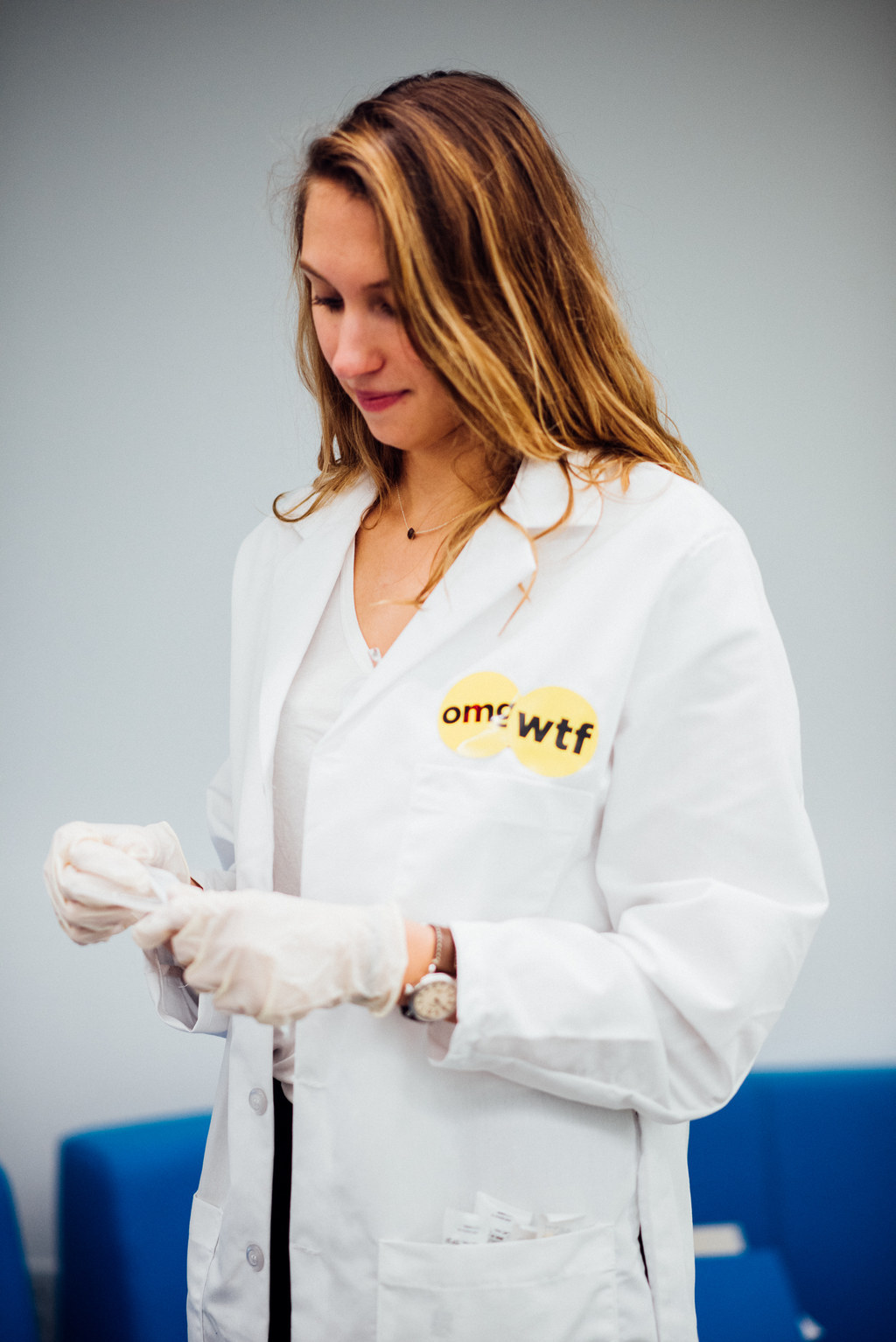 So I surprised 20 people in the lobby on a Monday morning and tested their phones because I'm literally the worst.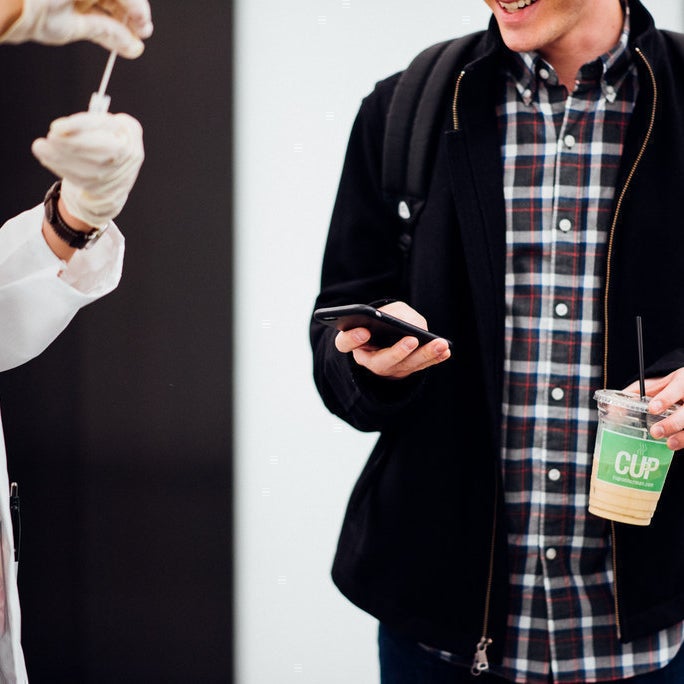 The element of surprise was necessary so that people had no time to prepare or clean their phones once they agreed to let me test them.
I used a special swab kit with a long cotton swab that breaks off into a tube filled with liquid, which preserves the germs until they go onto a petri dish where they can grow. First I got the swab wet with some of the liquid in the tube so it picked up everything (no matter how crusty or dry). Then I swabbed every inch of the phone — no button or corner was spared.
After swabbing, I sent out a questionnaire asking my co-workers where they bring their phone, how they clean it, whether they get sick often, etc. I hoped their answers would allow me to find patterns or common habits among the people who had the germiest or the cleanest phones.
Next, we sent the samples to a microbiology lab at Columbia University Medical Center.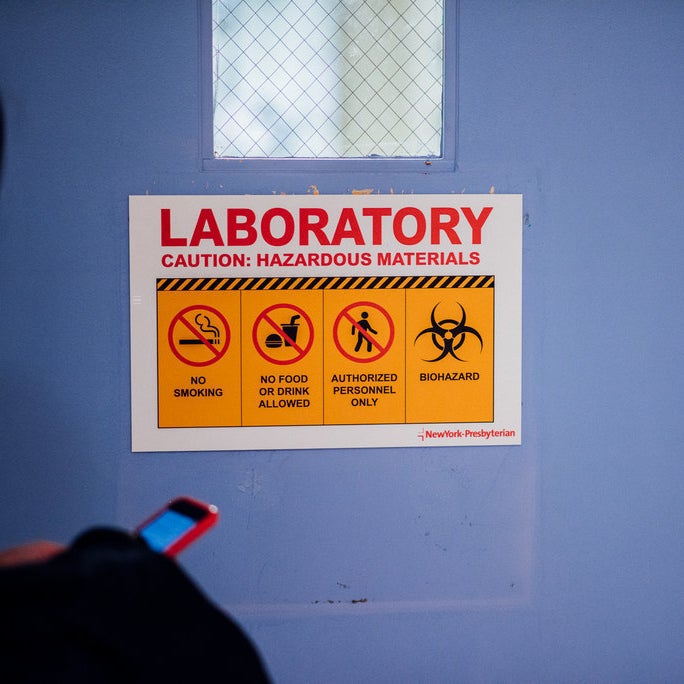 We teamed up with an awesome researcher, Dr. Susan Whittier, and the microbiology lab at New York-Presbyterian/Columbia University Medical Center in New York City.
Whittier transferred the swabs onto agar, a nutrient medium that feeds the germs so they can live in petri dishes. We waited three days so the germs had time to grow and ~thrive~ until they were visible to the naked eye. Then Whittier tested the samples to find out exactly which kinds of bacteria, fungi, and molds were living on each person's phone.
The researcher was legitimately shocked by how many germs were on our phones.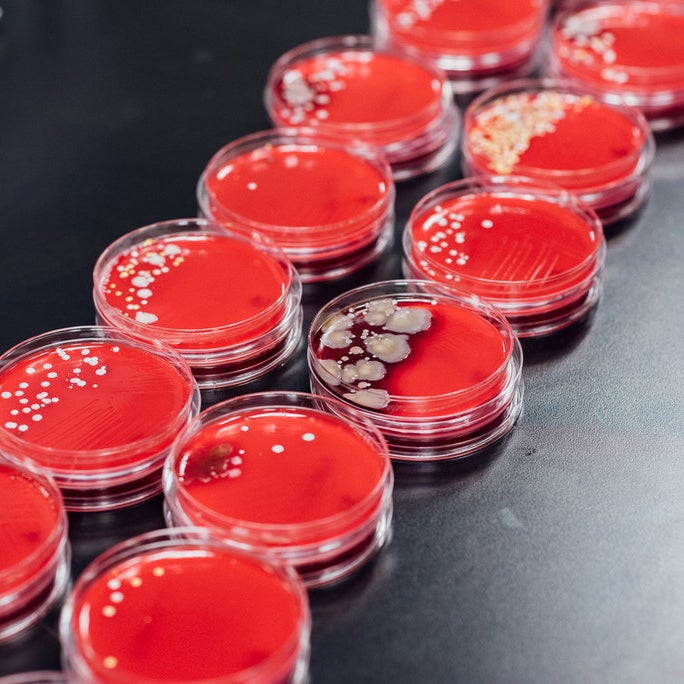 "I went into it thinking probably 50% of the plates would grow something, so I was really shocked when 100% of the phone cultures grew a lot of germs," Whittier says. I, however, wasn't shocked — because as I said before, my co-workers are never without their phones.
Just to clarify, Whittier tested for quantity and type of bacteria, fungus, and mold. She didn't test for viruses, like flus or STIs. And considering the amount of bacteria that was found, we kind of don't even want to know about viruses.

First up, the harmless bacteria. Most phones tested positive for these five kinds of germs from the skin, mouth, nose, and the environment.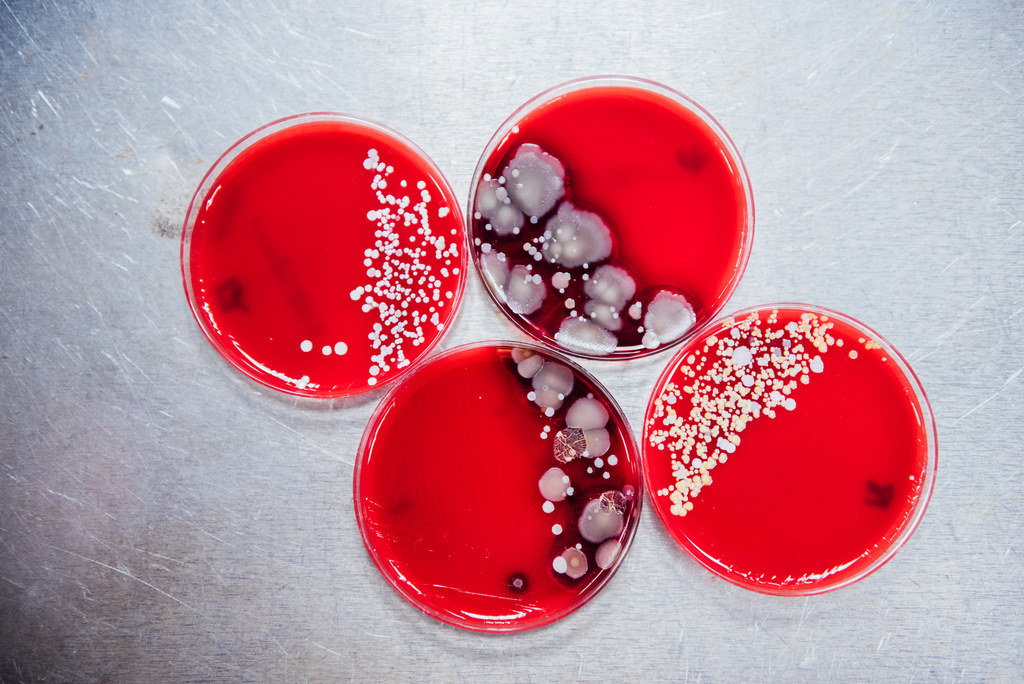 I thought this one was really pretty and I wanted to take it home — which was 100% not allowed because that's a biohazard.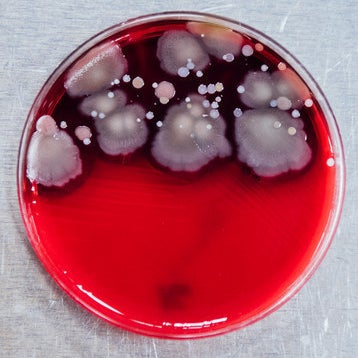 Some of the phones had actual pathogens, which was a little alarming.
Remember, pathogens are potentially disease-causing strains of bacteria. So, yeah, we had these, too.
Scroll down and slide over each picture to reveal the pathogen!
Like this one, which is nicknamed "Superbug."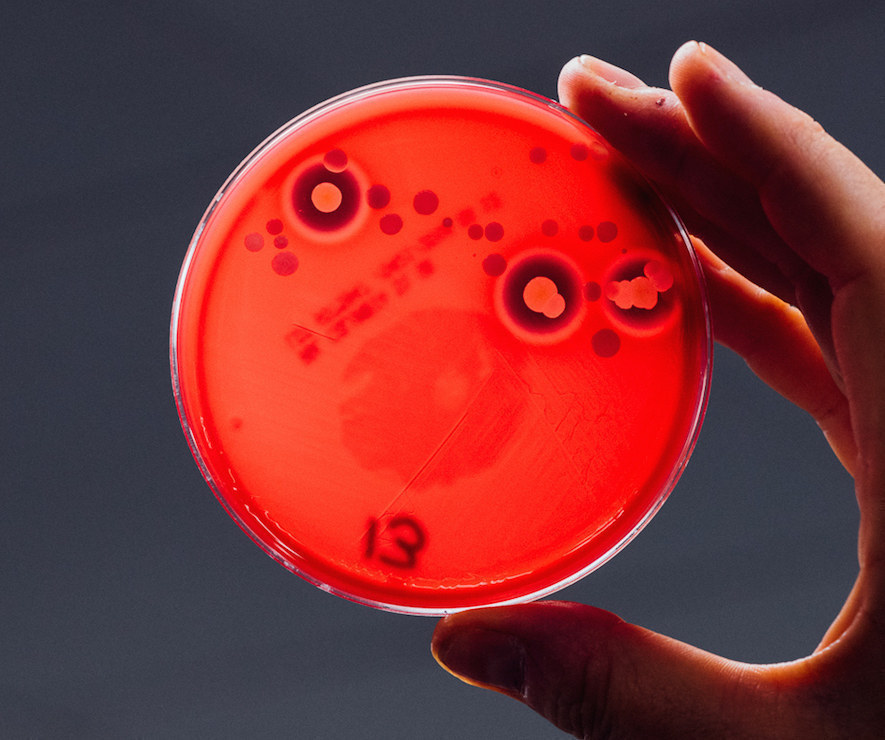 Or this bacteria, which is responsible for staph infections and toxic shock syndrome.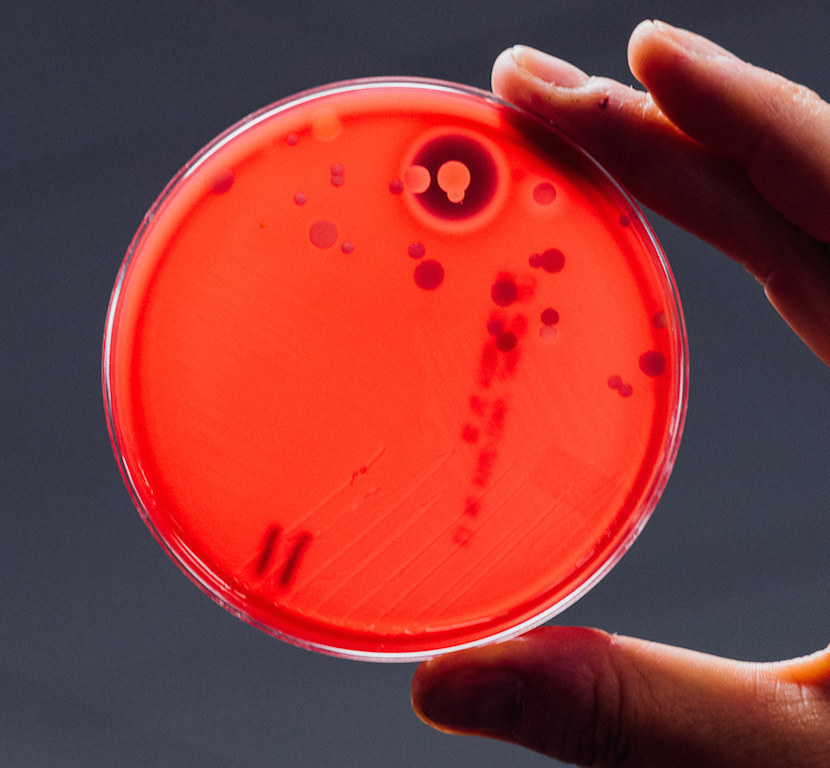 Or this one, which is really ~shitty~.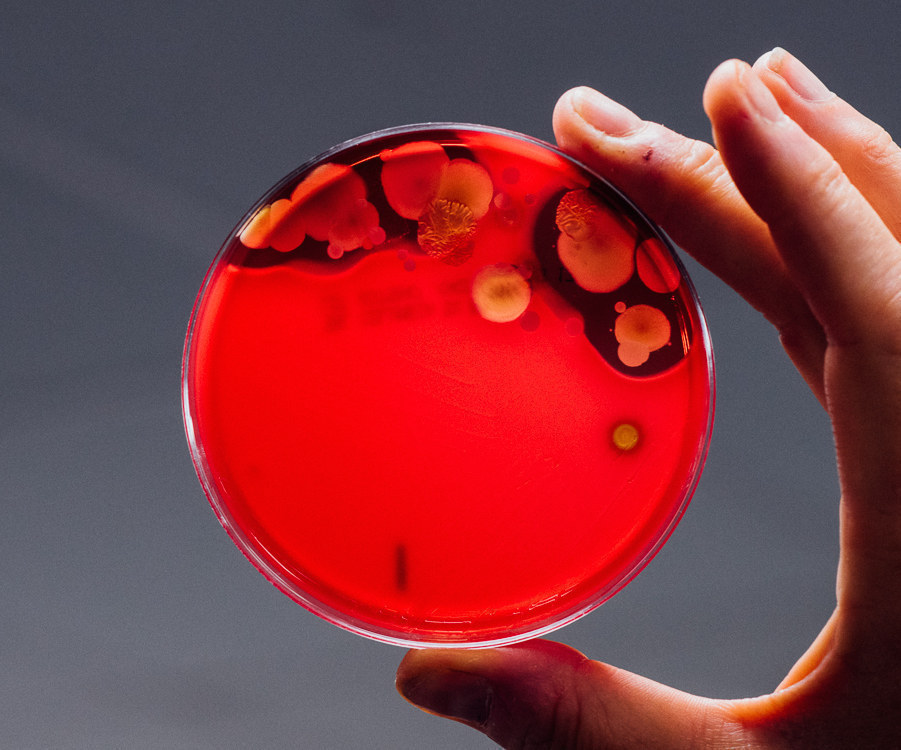 And this not-so-fun little fungus:
So this is us, sharing our office with lots of fun, potentially disease-causing bacteria. Cool.
BUT the researcher assured us that our office isn't a biohazard and we aren't all about to die.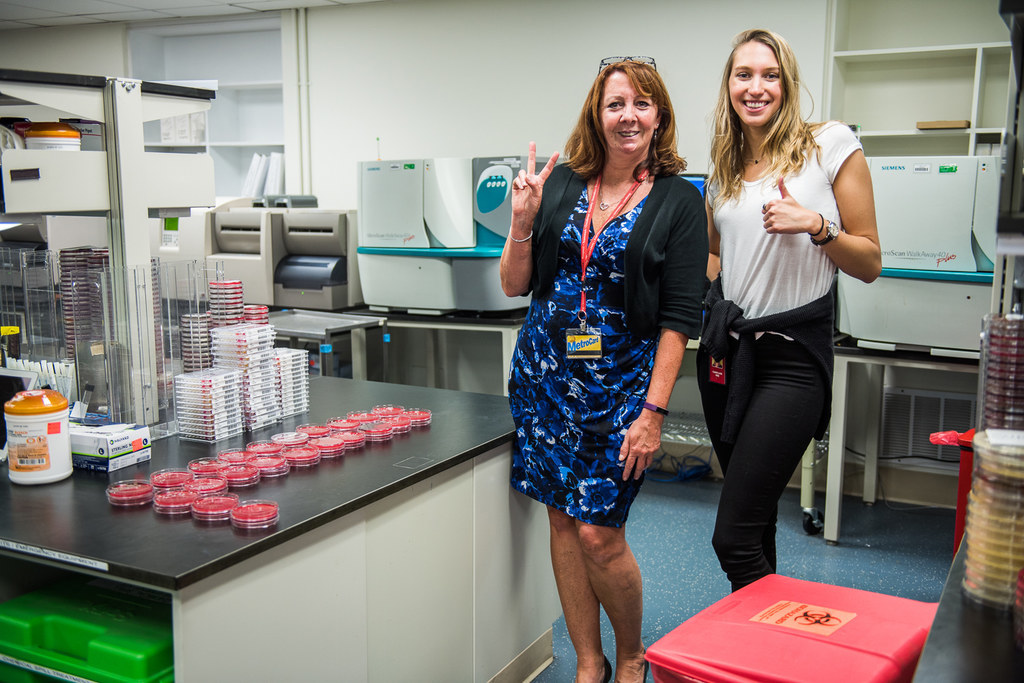 Sanitize. Your. Phones. I tested mine again right after cleaning it, and it was bacteria-free!
It's also important to wash your hands and not use your phone in the bathroom or while eating, because that defeats the purpose of washing your hands.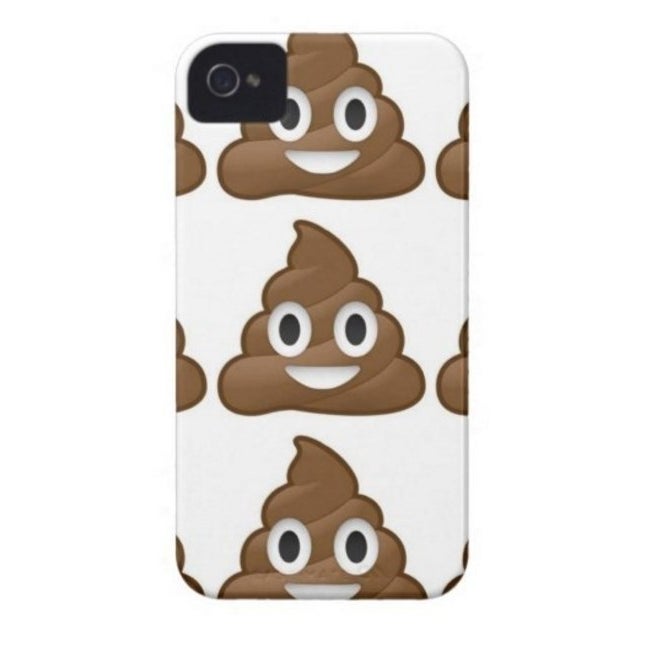 Even if you're an avid hand-washer, your phone can still be picking up germs basically all day long. So try to limit that by keeping it out of the bathroom (where gross stuff like Norovirus lurks), and don't use it while you're eating, since that can transmit bacteria and viruses to your mouth and get you sick. "We aren't trying to be sterile or paranoid — there's just no reason not to try to reduce your risk and exposure to pathogens," says Whittier.
So you can guess what the people with the germiest phones had in common...
And what was the magical secret of the person who had the cleanest phone? (THERE ACTUALLY WAS ONE.)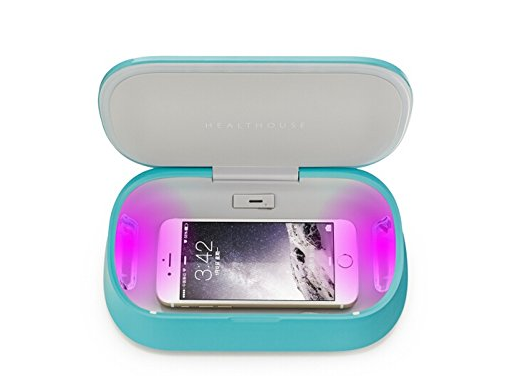 At the end of the day, it was really cool to see what exactly was living on our phones, even if it was a little scary.