Naturally, many people are confused to learn that the land of the free (the home of the brave) does not include an abundance of electric kettles.
I mean, how do Americans cope without their scalding hot, weirdly plasticky tasting hotel tea when they're on holiday?
People are even asking Yahoo Answers about it.
Mostly, people just very worried that our friends across the pond are missing out.
In fact in America, kettles are on their way to gaining their own fandom...
Those Americans who DO have kettles are mystified by their unique, kettlesome ways.
There are some people who are deeply committed to assuring the world that America isn't a barren, kettle-less wasteland.
But needless to say, America doesn't have enough electric kettles to rival this well known British phenomenon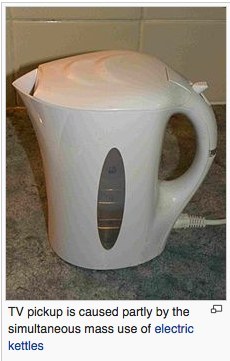 But why don't Americans use electric kettles? It all boils (sorry) down to the voltage available in America.