2.
Teenage Mutant Ninja Turtles, 1991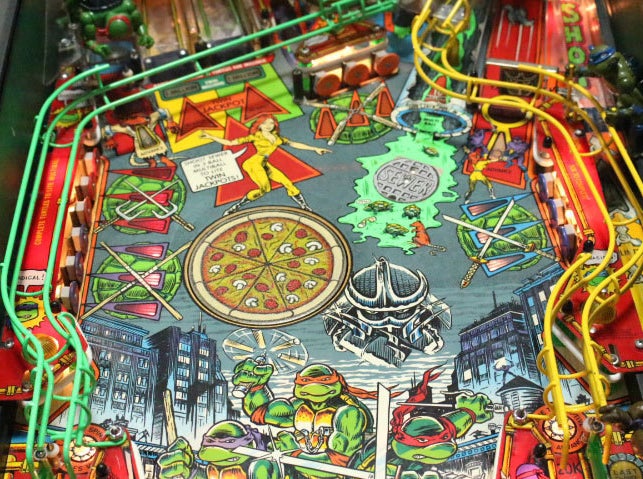 Relive your memories of helping the Turtles save April O'Neal here.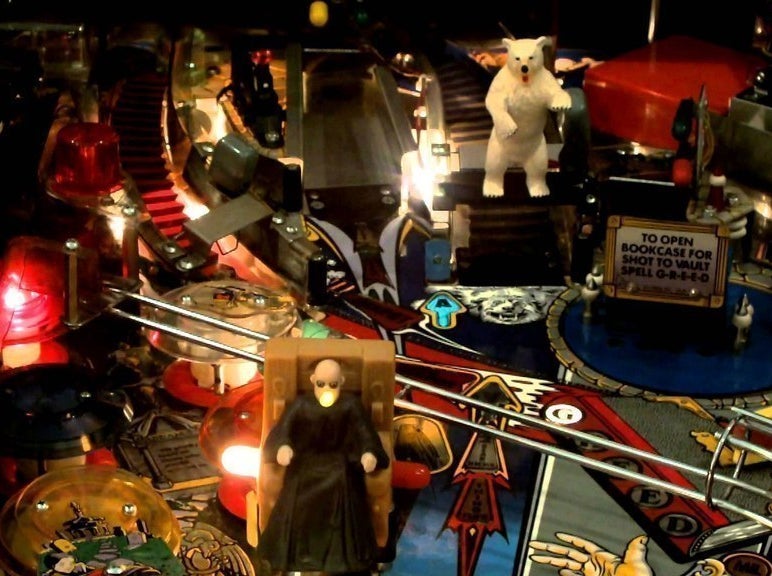 Officially the best-selling pinball machine of all time, you can watch a tutorial (and Thing crawl across the screen) here.
6.
Super Mario Bros. 1993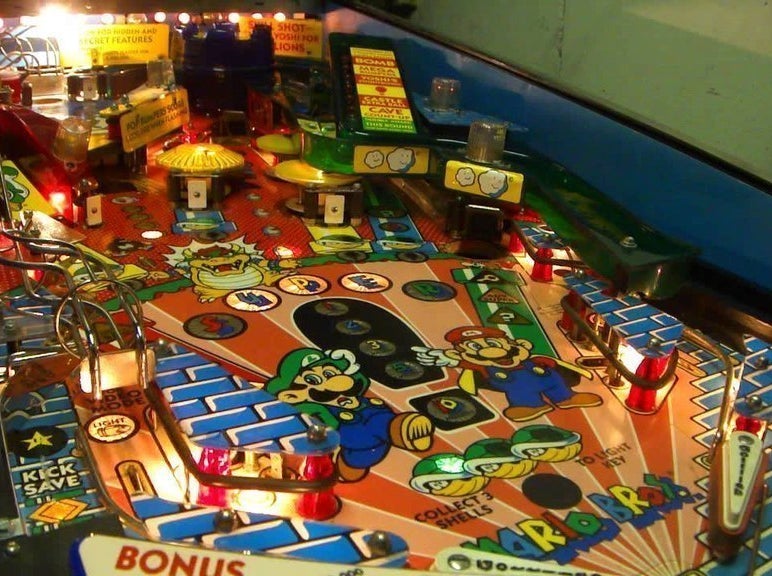 You can watch this soothing pinball game (based on your favorite Nintendo games) in action here.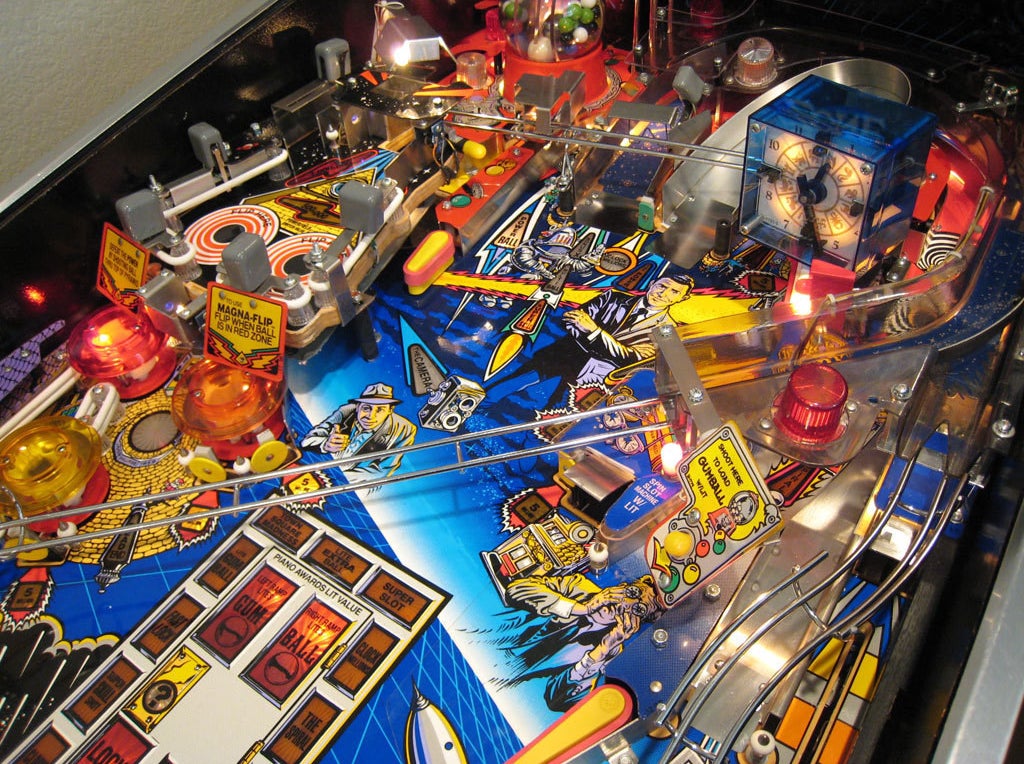 There were so many elements (including an actual, working gumball machine), that finding a machine still in working order is nearly impossible - yet you can watch it in action here.
16.
If one of those machines got stuck on TILT or you ran out of arcade coins, you could always go home and play Space Cadet: