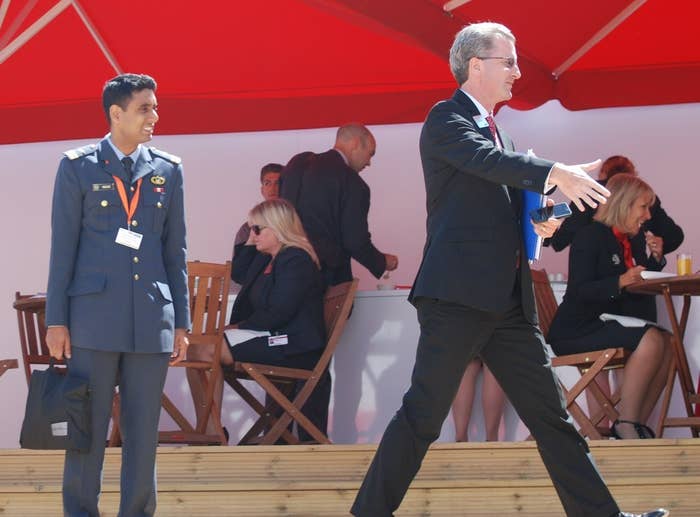 There are few places where arms dealers can feel as at home as the Farnborough International Airshow. Every two years, for seven days, the sleepy town in the south of England is transformed into Disney World for arms dealers and a sweet shop for dictators. The Airshow may be best known as a family day out, but the weekend is preceded by a five day long arms fair.
With exhibitors like Roboronexport, which has sold large quantities of weapons to the Assad regime in Syria, and BAE Systems, with its long and dishonourable history of arming tyrants, it's clear that this is not an event for peaceniks.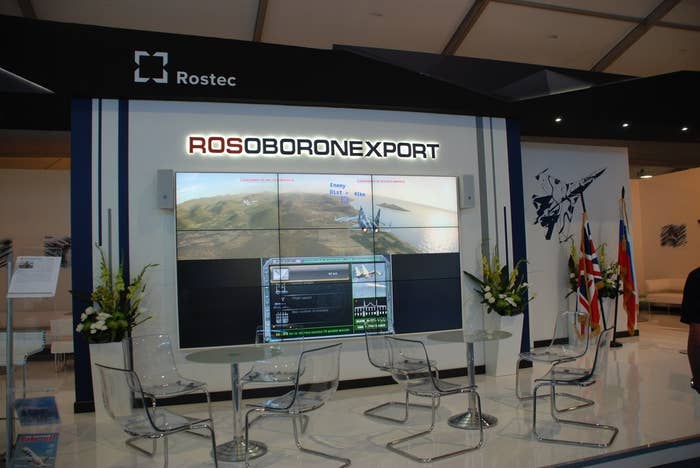 Farnborough doesn't just provide a space for these merchants of war, it also brings them together with brutal and violent tyrants that shouldn't be allowed anywhere near weapons. Attendees included military delegations from Bahrain, Oman and Saudi Arabia, none of whom were there for a day out with their families.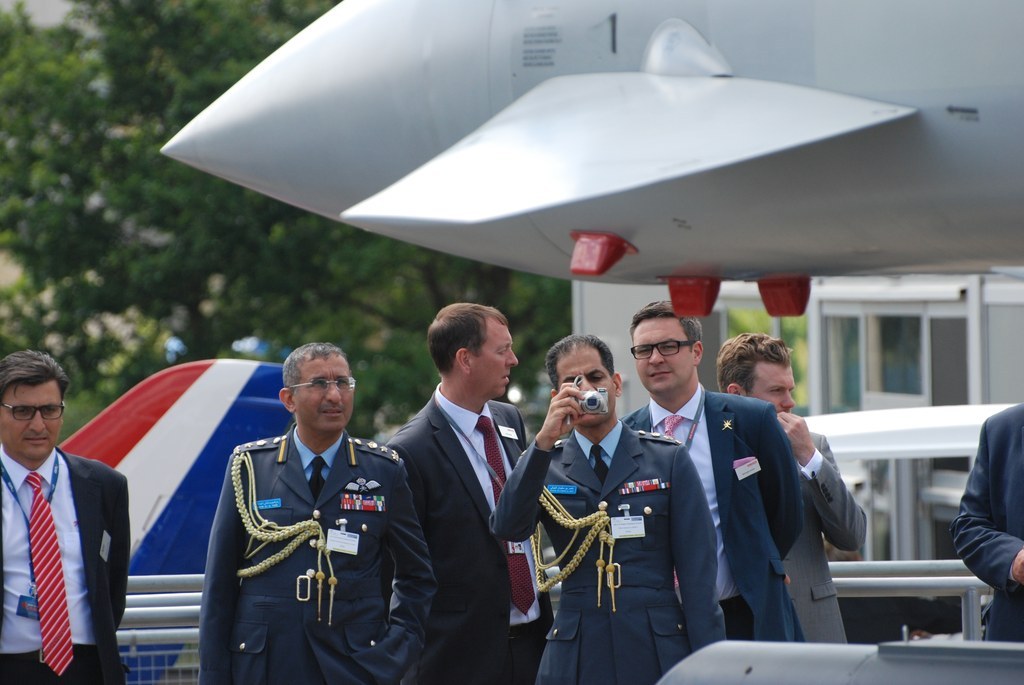 The government support couldn't be much clearer. UK Trade and Investment and Ministry of Defence logos are plastered all over the site and delegations are escorted by uniformed UK armed forces personnel. This year the event was opened with a speech by the Prime Minister, David Cameron, who pledged his support and an extra £1.1 billion for the arms trade. How many other industries could command the presence of a national leader a mere 24 hours before they announced the biggest cabinet re-shuffle for a number of years?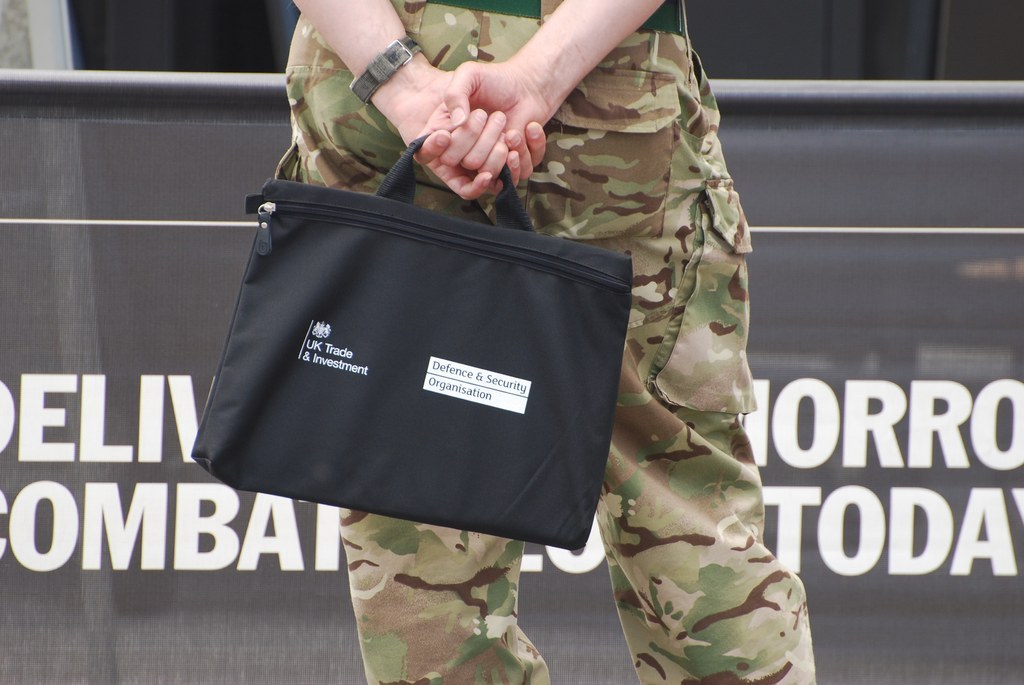 One of the most striking things about Farnborough is how relaxed everyone is. People are laughing, joking and drinking while surrounded by coffee outlets, burger vans, makeshift shops and ice cream vans. The circus like atmosphere provides a surreal backdrop to proceedings while life-ending missiles are being touted and military bomber planes are flying overhead.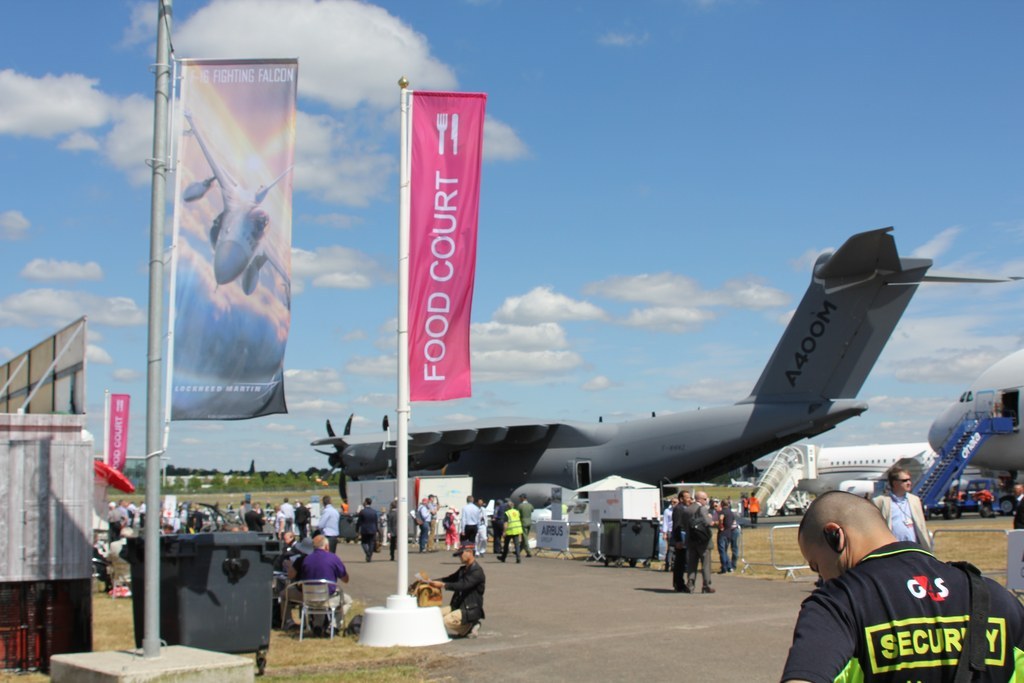 I began my day at the BAE Systems stand, which included a gigantic Eurofighter jet and a Hawk aircraft for buyers to try out. During the short time I was there it was visited by delegations from Bahrain, Turkey, Algeria, Oman and United Arab Emirate, whose leaders all insisted on sitting in the jets and ghoulishly fantasised about flying them.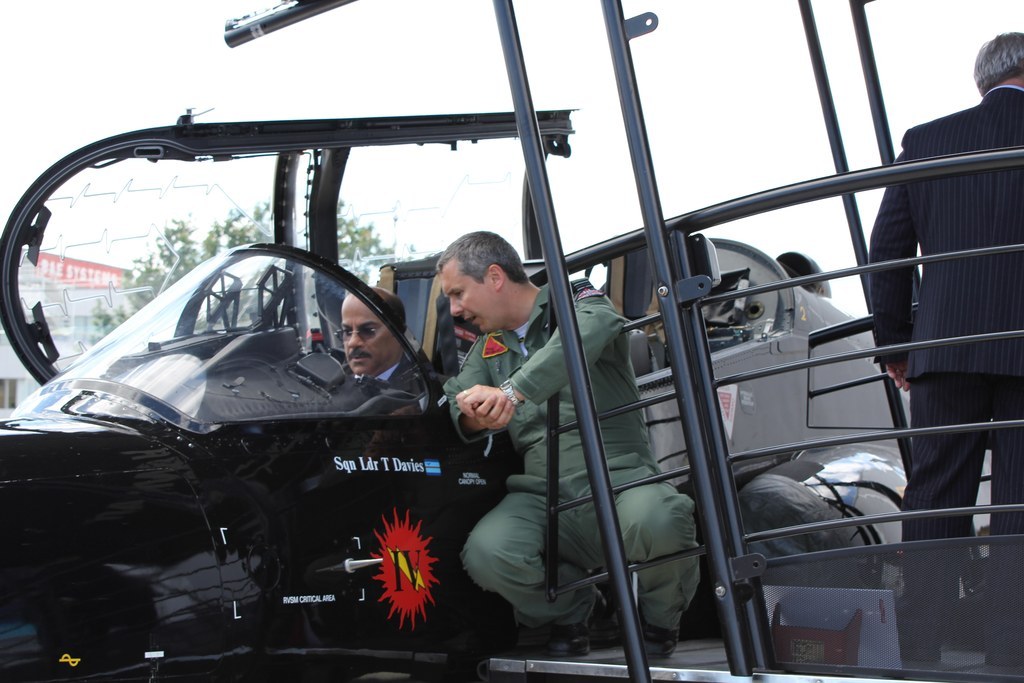 The next stop was the exhibition halls. This is where the arms companies, like the Israeli drone company Elbit Systems, distribute their tasteless propaganda accompanied by a combination of missiles, lollipops, tacky merchandise and projected videos glamorising their wares.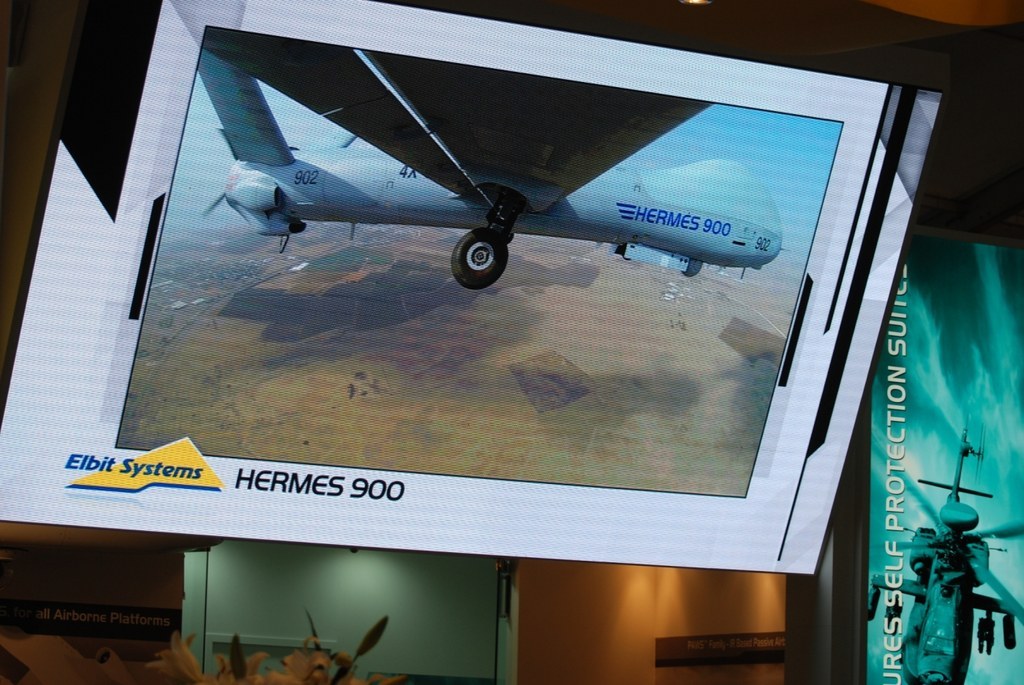 The large forest of brochures and leaflets on display glorified the 'performance' and 'impact' of the weapons on sale, but none of them alluded to the human cost of an industry that can-not exist without war and conflict. Nowhere was there even the slightest mention of the people who are maimed or killed by these same weapons, or the dictatorships that they strengthen.
It was this disconnect and careless lack of consequence that felt most chilling. You could be forgiven for spending the whole day there and forgetting that most of the companies jubilantly selling their 'products' rely on mass violence or the threat of oppression to pay their bills.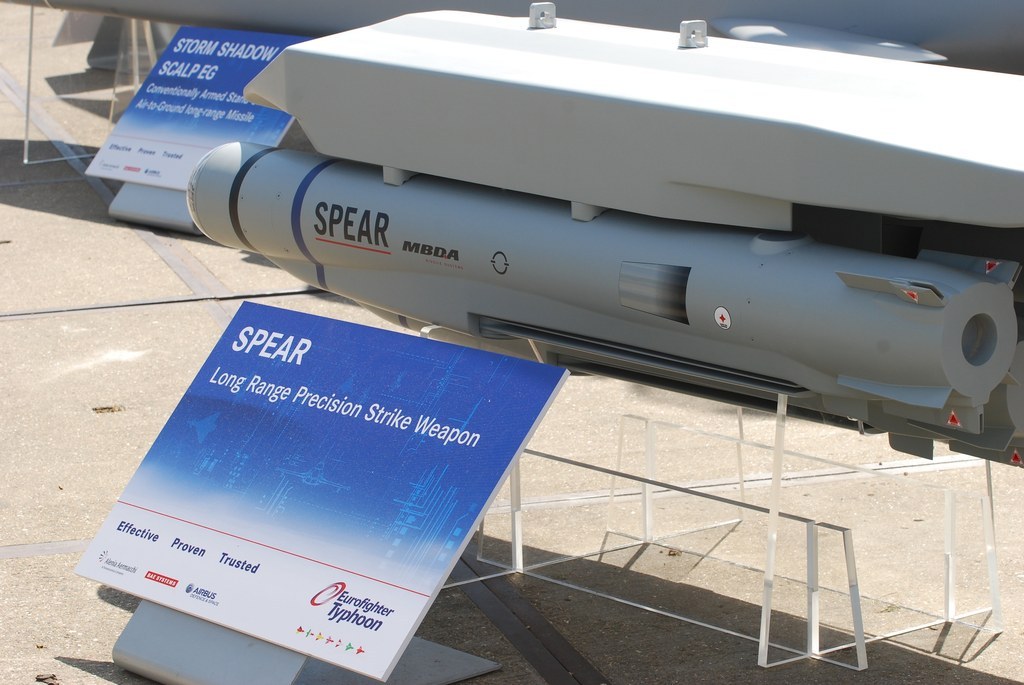 As I left the carnival of suits and headed for the shuttle bus back to the station it felt like I was leaving a surreal and dystopian world, one in which the government can talk tough about ending conflict in Syria at the same time as it is pulling out all stops for the same arms companies that are arming the Assad regime. It was a world in which war is good for business and the arms companies themselves bear no responsibility for the consequences of their sales.