Han, 29, had received unwanted thirsty messages from random users on Instagram before.

The Australian woman ran a private account, @han.demonium, where she posted safe-for-work kink and sexual exploration content to fewer than 1,000 followers.
In one case, she had warned a guy "you can go now" after he slid into her DMs boasting about his "big cock".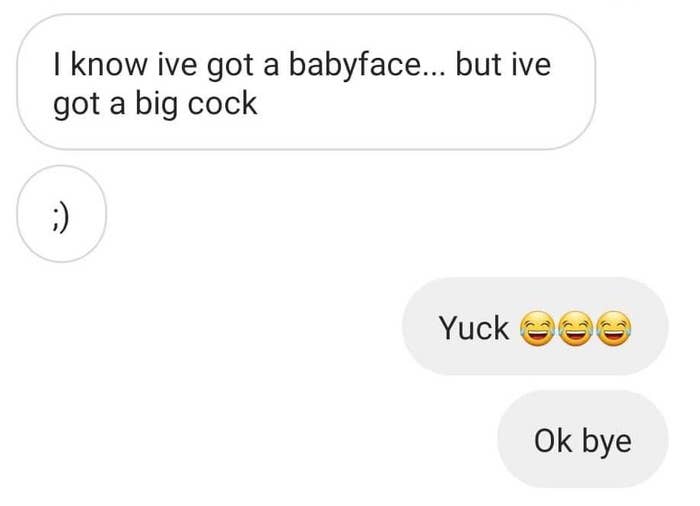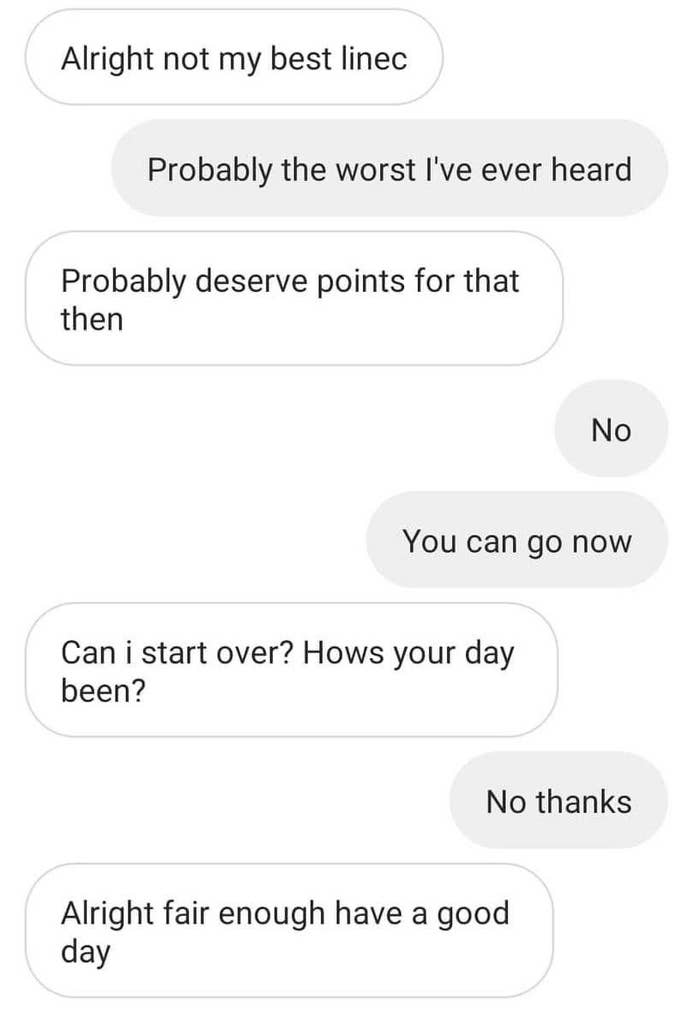 "I told him 'Hey, this isn't on, the way you're speaking to me is gross'," Han told BuzzFeed News. "This account is for my personal use, if you can't respect that, then fuck off."
But he didn't. A few days later, on Aug. 21, a notification from the guy popped up on Han's phone.
Despite his previous comments, she was still shocked to see an unsolicited photograph of his penis when she opened the message.
Han recalls being repulsed by the photograph, and she and some of her friends reported the account.
And then, she posted the image to her Instagram story, partially censoring it to avoid being banned from the platform.
"I posted it with an emoji over the top half [of the penis]. There was definitely some shaft," she said. "I put the emoji over the top in an attempt to keep it PG."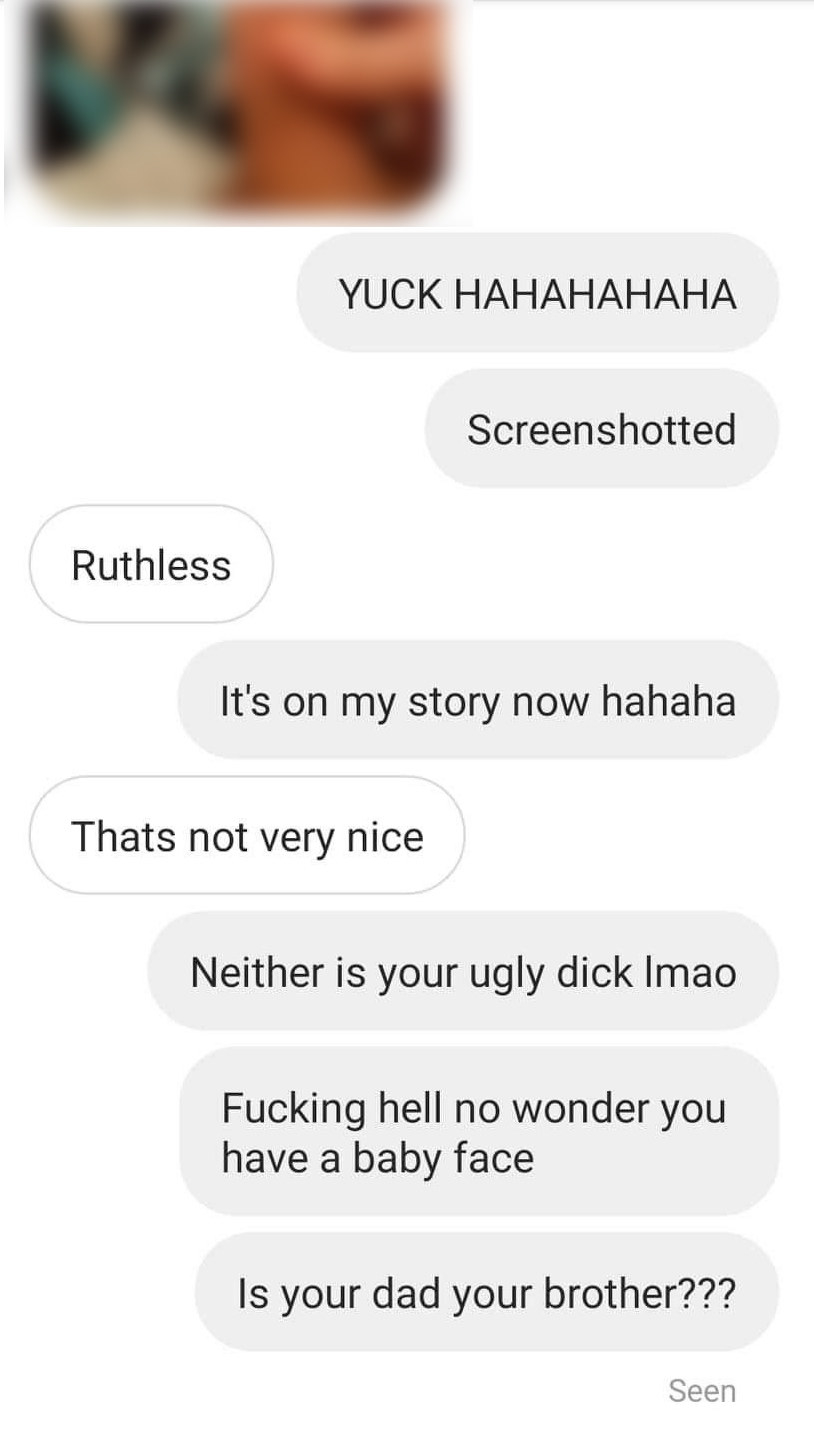 The attempted censoring didn't work. The next day @han.demonium was banned and Han's phone number barred from the service.
Instagram's community guidelines forbid posting photos or videos of genitals or content that is shared without permission. A spokesperson confirmed to BuzzFeed News that Han's account was removed for violating the platform's community guidelines, but declined to say why.
Han said she posted the image because she wanted the user to face consequences for sending it. She didn't expect Instagram would ban his account, which remains on the service.
"I want perpetrators of sexual violence and harassment to be held accountable for their actions," she said. "He didn't have my permission to do that to me, so I wanted him to feel the weight of having his power and choice taken away from him in the same way.
"There are examples aplenty of men doing the same thing and Instagram not responding appropriately. I could have reported him over and over and they would have kept coming back with the same message: 'We don't see anything wrong with these actions.'"
Han and her friends had reported the account for harassment (rather than flagging the specific message, a function that is notoriously hard to find). Instagram doesn't review DMs unless the specific message is reported.
The person behind the account that sent the unsolicited dick pic apologised when contacted by BuzzFeed News.
"It was incredibly inappropriate," he wrote in a DM. "It's one of my deepest regrets."
He said he didn't report @han.demonium for sharing the dick pic to her story, and that he understood why she had done it.
"I guess it does breach the Instagram guidelines ... but she was voicing her frustration in a way."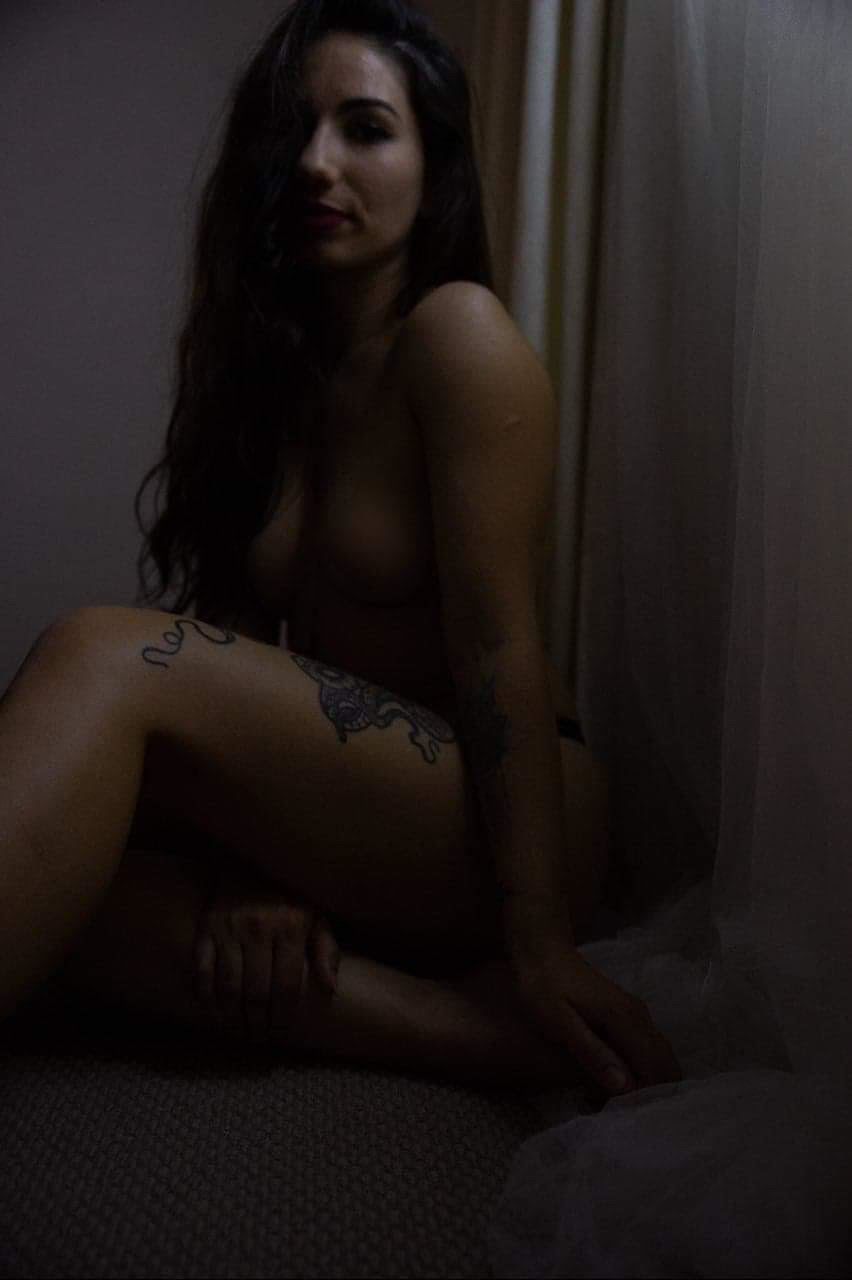 Han doesn't regret sharing the image, but she does miss her account, which she said helped her cope with PTSD.
"I'd created a small community of people. It's sad to lose the community," she said. "Especially losing it to an abuser — that was a reinforcement that we live in a patriarchal society."

Han said the kink community is wary of Instagram's moderation. She's had images removed from the service in the past that she didn't think violated their policies, and sees the ban over the unsolicited dick pic as the latest example.
"Online, women are still at the forefront of the war on sex," she said.