People Are Mad About This Racist Radio Segment
"We don't want them teaching people that it's OK to be doing pranks that are racially motivated."
A change.org petition with more than 1,500 signatures is calling on Kyle Sandilands and Jackie O of KIIS FM to apologise for their segment known as "Wong Number".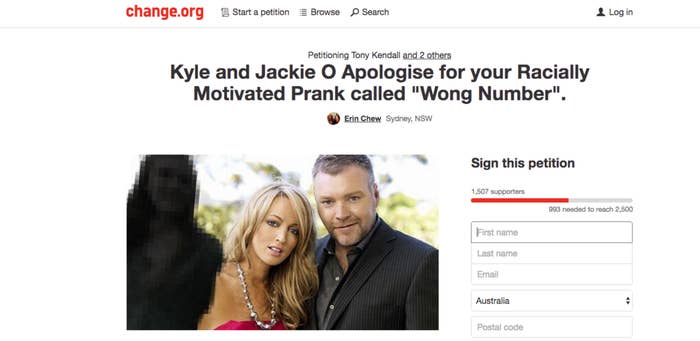 The segment involves prank calling businesses, but more recently, Chinese restaurants were targeted.
Erin Chew, the woman who created the petition, told BuzzFeed she decided to start it after being infuriated by the segment.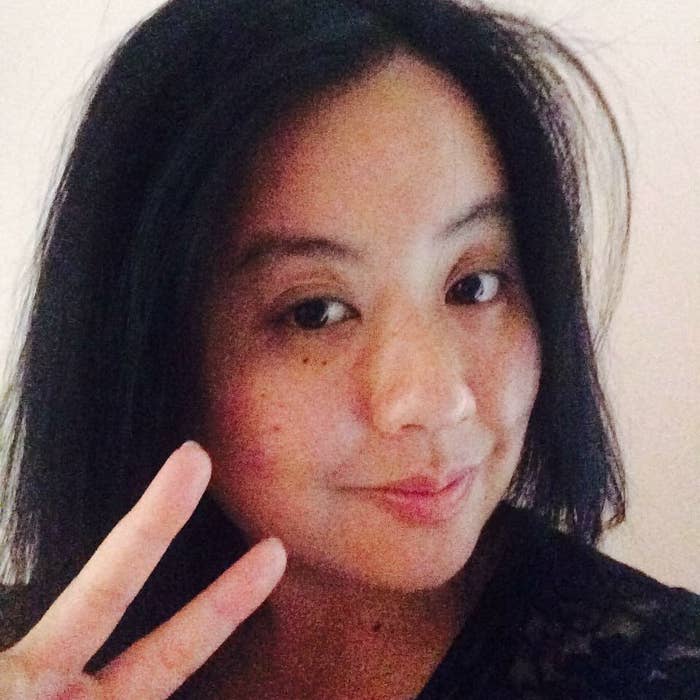 Chew is working with a pro bono legal firm who are helping her draft a complaint to the Australian Communications and Media Authority.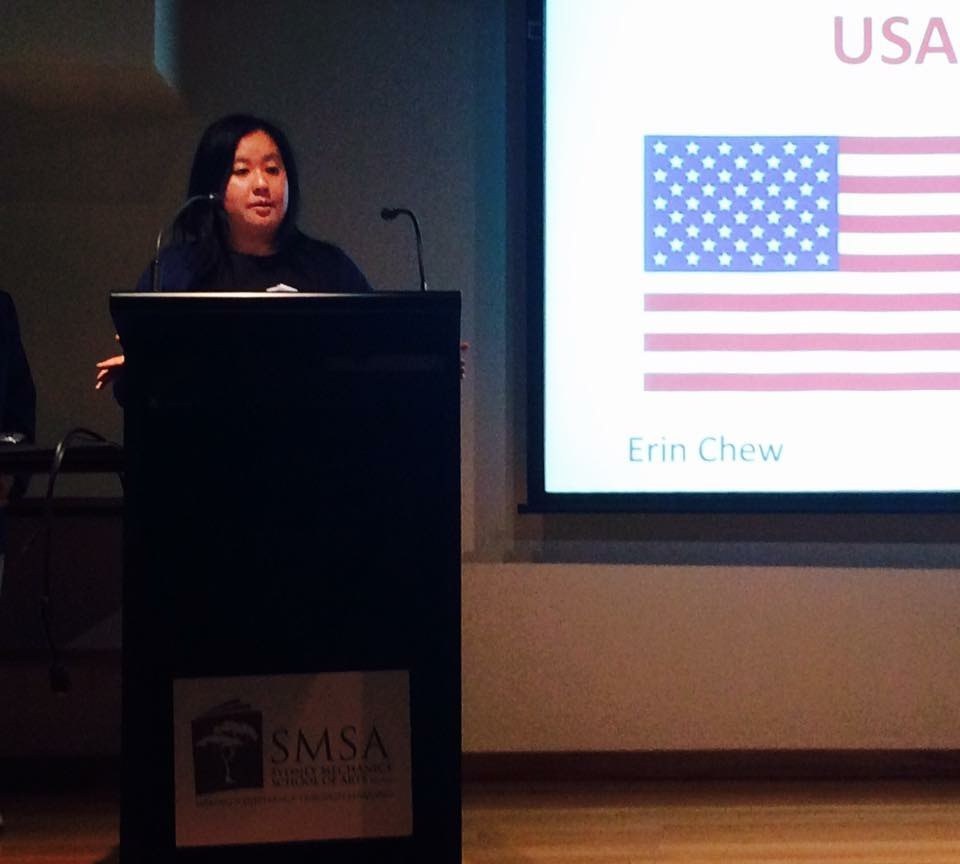 Chew also told BuzzFeed she sent a complaint to KIIS FM via Facebook. The person who replied to her called the segment "Wrong Number," despite the hosts clearly calling it "Wong Number" while on air before their call to the Chinese restaurants.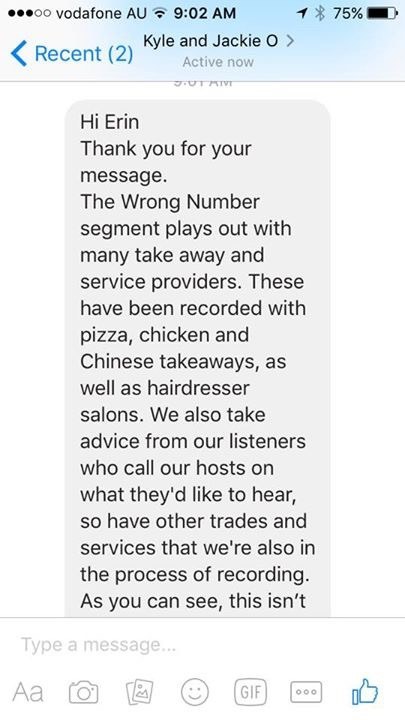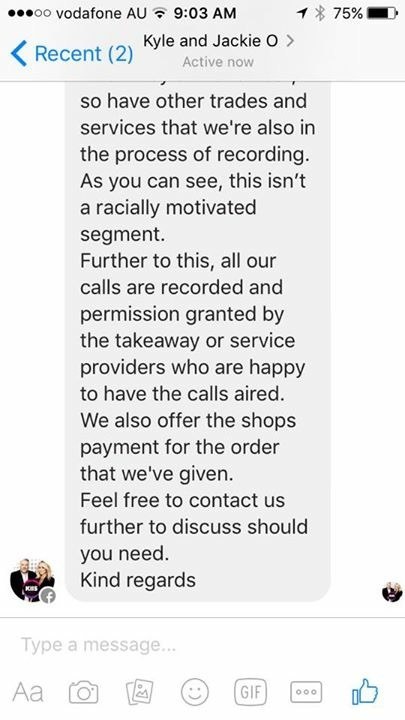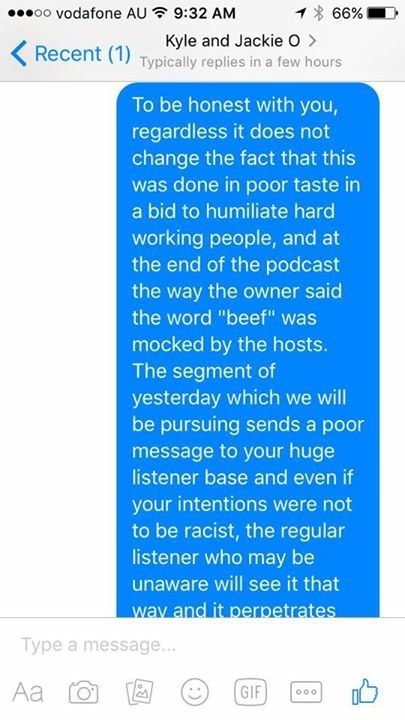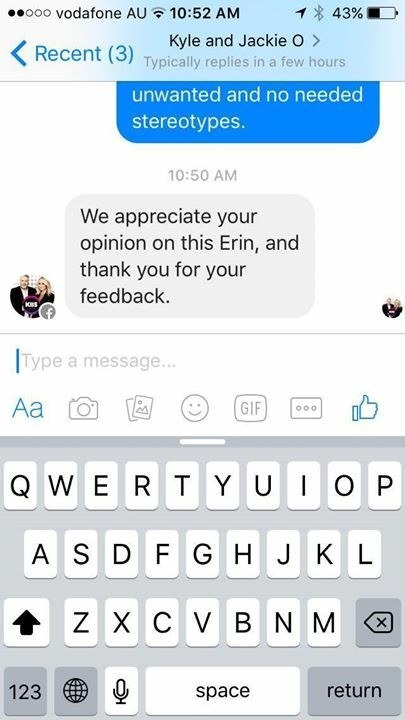 The Kyle & Jackie O Show have responded to Erin Chew and explained that the 'Wrong Number' segment has been recorded with many takeaway and service providers.These have been recorded with pizza, chicken and Chinese takeaways, as well as hairdresser salons. Listeners also call the Kyle & Jackie O Show and make suggestions on what they'd like to hear, so we have other trades and services that we're also in the process of recording.Further to this, all our calls are recorded and permission granted by the takeaway or service providers who are happy to have the calls aired.We also offer the shops payment for the order that we've given.