1.
An Om hydrating face elixir to give your daily moisturizer an extra boost. You can use the elixir alone, or add a few drops to your favorite oil or moisturizer for added richness. 

Promising review: "My skin has been so dry since it has gotten colder. I added the Youth Infusion Elixir into my routine and it has made a huge difference in how my skin feels and looks." —Jamie S.
"This goes so well with the Marula + Cactus Nourishing Face Oil and leaves my face very soft and hydrated without feeling oily." —Andrea J.
Get it from Om Organics for $42 (also available in mini size). 

2.
A protein-infused moisturizing cream from Drunk Elephant ready to use its peptides, growth factors, amino acids, and pygmy waterlily to enhance your skin's tone, texture, and firmness.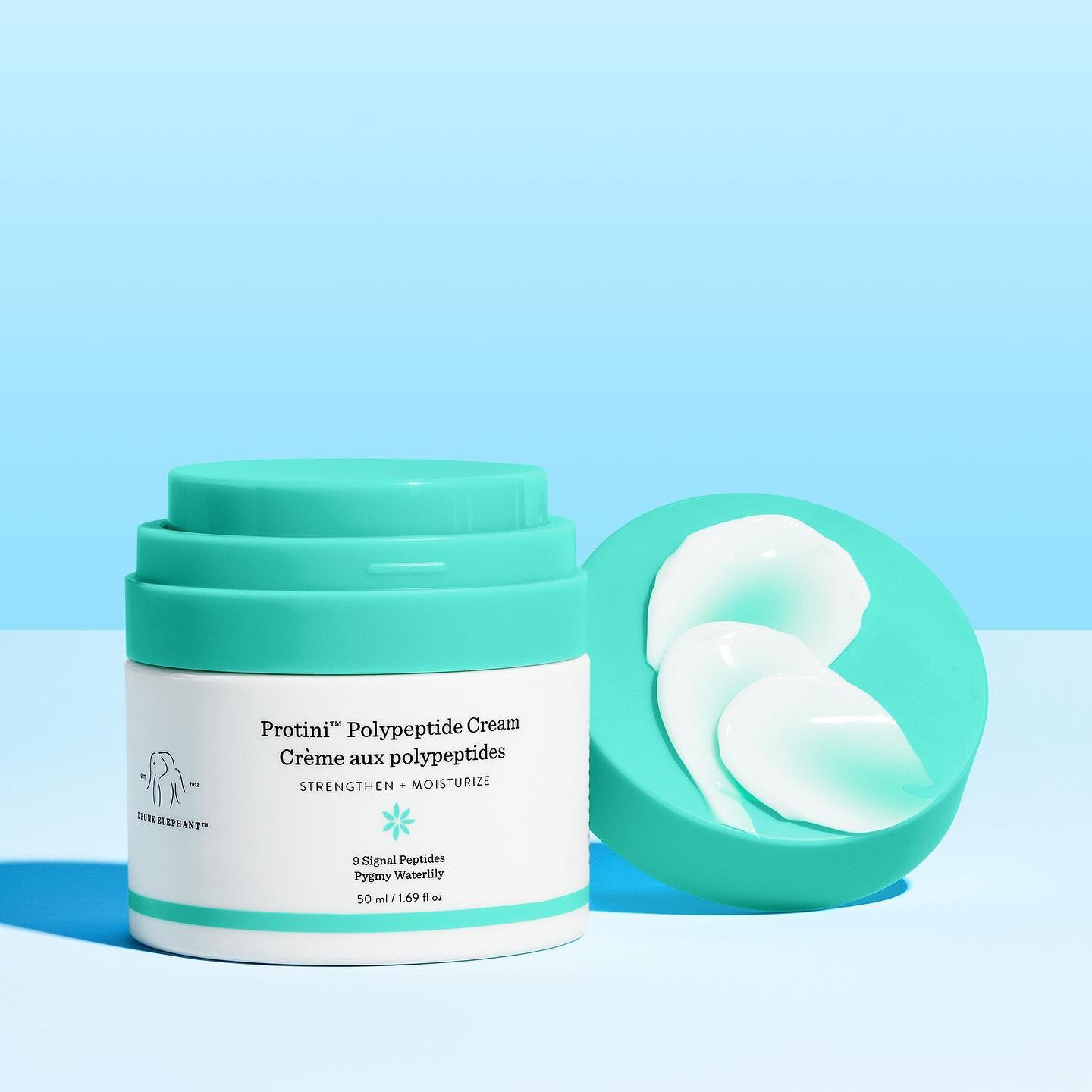 Promising review: "I have combination skin that's leaning more towards the dry side as I get older, and I still suffer from consistent breakouts —ugh. Being a first time Drunk Elephant product user, I really wasn't sure what to expect. I have to say that I absolutely LOVE this moisturizer and it feels so nourishing and lovely when I apply it. I currently only use it at night, but it's light enough for me to use in the morning, as well. I will definitely continue purchasing this moisturizer and will be looking into more Drunk Elephant products!" —gallaj

Get it from Sephora for $68 (also available in mini size). 
3.
A face polish here to give relief to the peeps dealing with dry skin or rosacea. And for those sensitive skin types, you can rock with it, too. Some facial cleansers strip away a lot of moisture leaving your face feeling super dry. This whipping polish will splosh those nutrients back into your skin. 

Promising review: "I LOVE this exfoliant!!! I started using this once a day and built up to using both morning and night. My skin is SO smooth. Zero acne too (I'm terribly hormonal). The large pores on my nose are less visible since oil isn't building up in them. So far this has been my favorite FHF product! And scent is light and doesn't last. No sensitivity issues on my very sensitive skin!!! Amazing exfoliant!!!" —Teresa C.

4.
A pack of rosé eye gels — that are even better served cold — to combat environmental stressors that can take a toll on your skin. The eye gels are formulated with resveratrol (from grapes), strawberry extract, and Hyaluronic Acid to give the skin under your eye a punch of hydration. 

Promising review: "These are great under-eye refreshers. I use them mainly when my eyes are puffy from lack of sleep, etc. and they work very well reducing the puffiness!" —Tracy
"All of the different Patchology eye gels are fantastic. Whether you put them in the refrigerator or use straight from the package, you'll see the benefits in under 10 minutes. Such a great way to give myself a little treat at the end of a long day." —Robin
Get a pack of five from Amazon for $15, from Ulta for $15 (available in three quantities), or from Patchology for $12 (available in three quantities). 
5.
A soothing face mask in case your skin has been experiencing A) dryness, B) redness C) puffiness — or D) all of the above. These cryo rubber masks are inspired by cryo technology to cool the skin to help it to better absorb the ingredients.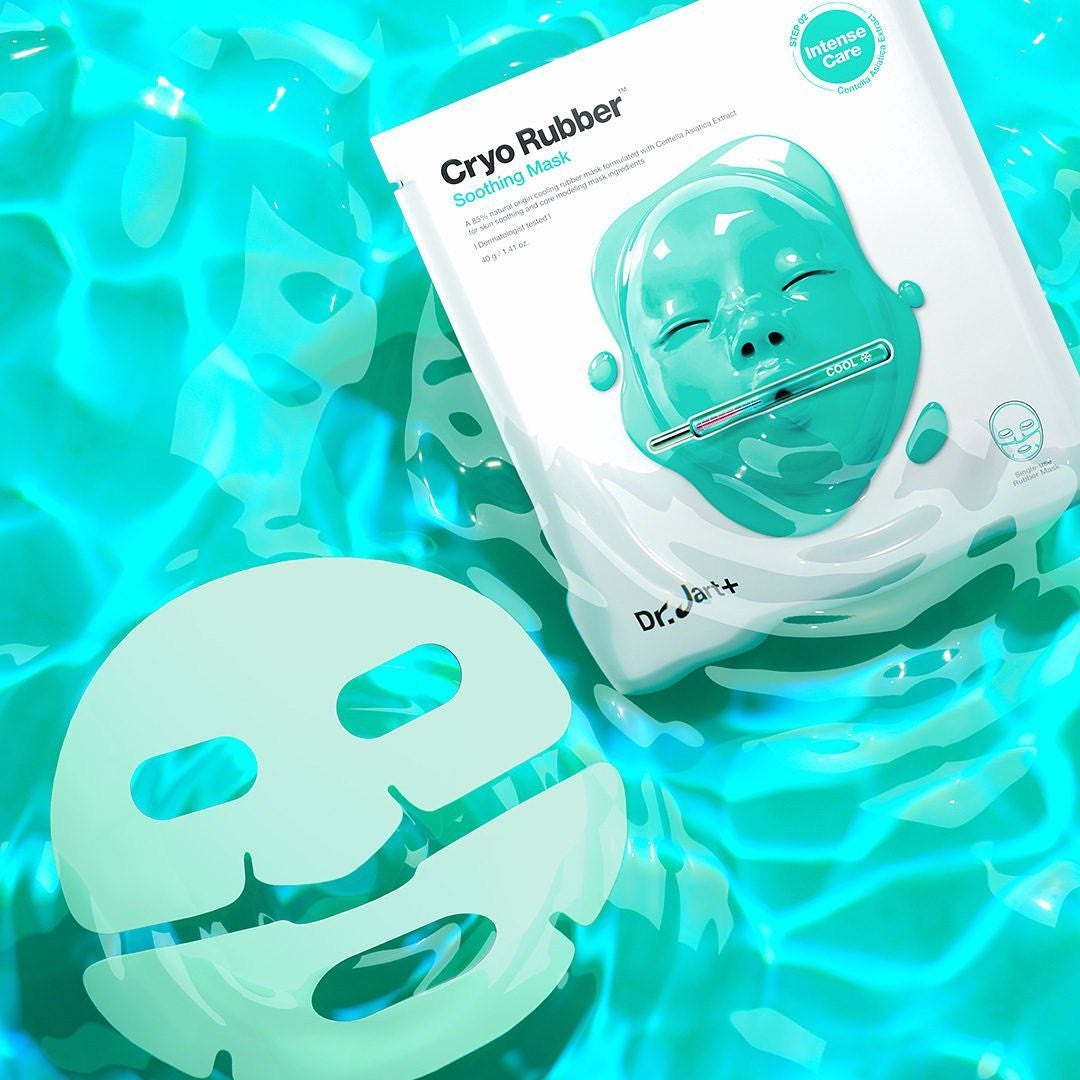 Promising review: "Best mask I have used in a long time. I used it on my wedding day and my skin looked flawless. It also stays in place and is more comfortable than any other mask I have ever used. Best results I've seen in a sheet/face mask next to SK-II mask." —MegBecker

"I'm absolutely obsessed with these masks! I think they are the only masks I've used that have a very noticeable impact on my skin. I use the collagen mask once a week at night and wake up with visibly plump, silky skin. Can't recommend enough and yes, it's absolutely worth the price!" —DGrigorievna
Get it from Sephora for $15 (available in four types). 
6.
A neutral colored seven-day Makeup Eraser set so you can be sure to remove all of your makeup before diving into your routine. These wonder cloths can remove your makeup with JUST water. They're easy to wash and ready to reuse. Plus, these neutral colors won't show those mascara stains so easily.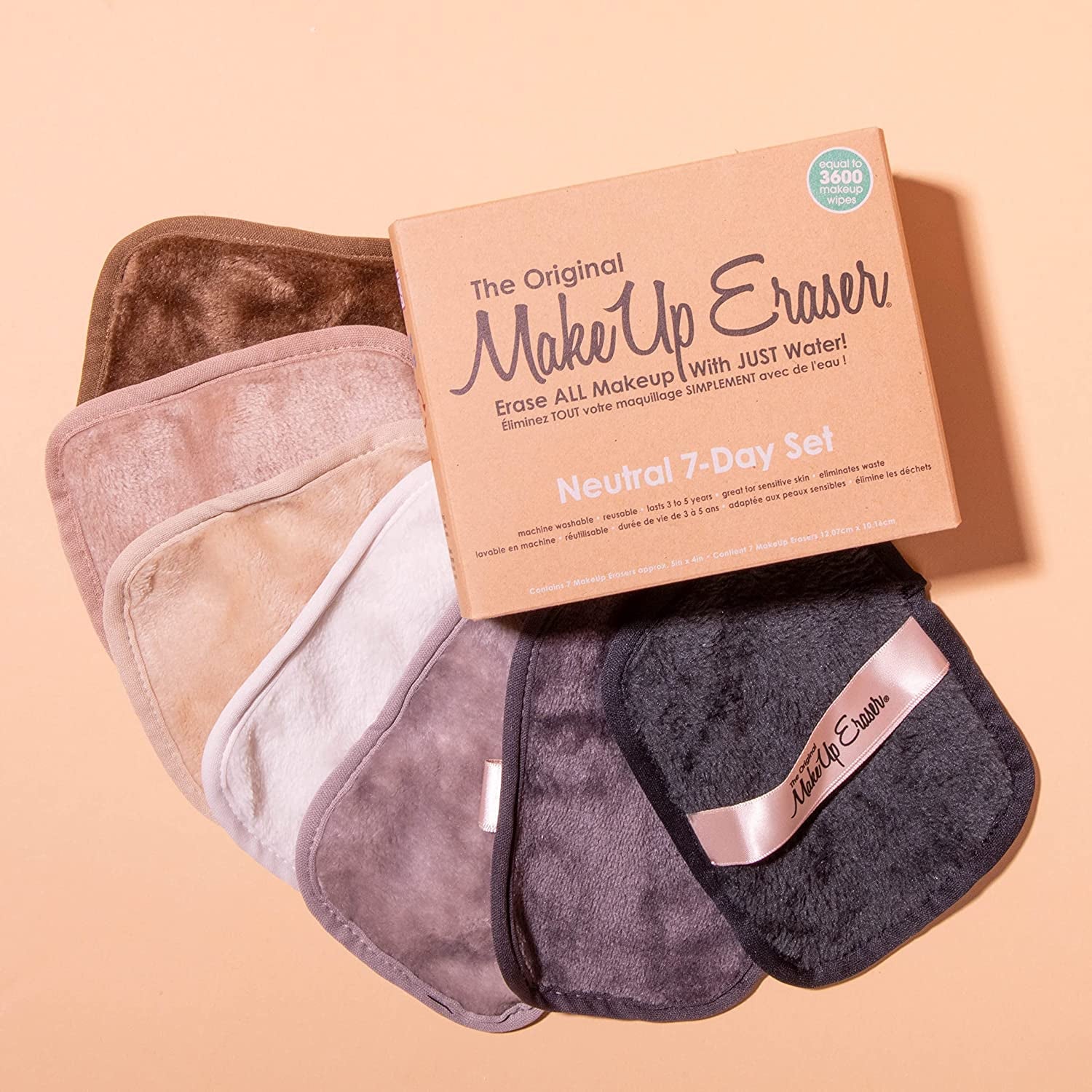 Promising review: "As an experienced user of makeup erasers (have three of the full size in mellow yellow), I knew what I was getting when I decided to buy. I love the design of these. They wash up well, are not rough on the skin and are EXCELLENT at taking makeup off. I usually throw these in with my towels and they hold up perfectly. I like that they help eliminate some waste too. I love this brand and the designs they come out with. My yellow erasers have stained from taking mascara off but these have not so that is great. These are a generous size and have a ribbon you can slip over your hand. The bag is a nice cloth material and small but bigger than what I expected. I use it as an everyday travel bag to just hold some essentials. I was not expecting to like the clip but was surprised. It has some weight to it and does not feel like cheap plastic. Overall this set is a 11/10. Highly recommend. If you haven't bought any makeup erasers because you are worried about the cost. Then fear not, you get your money's worth. Hence why I keep buying more." —Brooke

Get it from Amazon for $17.27 (available in 29 styles). 
7.
A lightweight gel to specifically target acne. Reviewers gave it an ~immediately yes~ after just one use and say that it's great at clearing up your blemishes overnight leaving you with visibly improved texture.

Promising review: "I got this right after I started breaking out again after having calm skin for a few months, and it went right back to calm after I used this! I love, love, love this product for the way it makes my blemishes disappear overnight and I highly recommend this if you have lots of acne or even just the occasional blemish." —payasapirata

8.
A witch face mask from the people who brought you the zombie mask. This mask will relieve you of your dryness, redness, irritation, and blackheads all while providing you the stage makeup you need to be Elphaba in your bathroom production of Wicked. "So if you care to find meeeee, look to the western skyyyyy......" 🧙🏽‍♀️

Promising review: "I ordered this when looking for a purifying mask, because I liked the name. Turns out it's a terrific product! It really freshens up skin (mine is combo, a little prone to redness around the nose). It soothes, purifies, and calms. Just try it and you'll see for yourself." —Chaturunga

Get it from Amazon for $15.
9.
A purifying face wash you can also use as face mask. Through ingredients like french green clay, jojoba oil, and dead sea salt the wash will neutralize breakouts, even skin tone and improve circulation. 

Promising review: "I've reordered Linné purifying face wash because I discovered how much I love Linné skin care! I find for aging skin the face wash, renew serum and repair face oil have been a beautiful combination for my skin care routine. I look forward to trying more Linné products!" —Michelle W

Get it from Standard Dose for $51 (originally $68). 
10.
An overnight sleep mask ideal for infusing your skin with added hydration while you catch those much needed zZzZzZs. Apply the mask at night after you wash and moisturize your face. Awaken to rejuvenated skin. 

Promising review: "I've used this the last few weeks after my night moisturizer. It has a medium consistency that pairs well with the rest of my night-time lineup. I love that this came out just as the temps are starting to drop. I've never been better prepared for winter skin. It delivers the extra dose of hydration my skin loves and I wake up with the softest, happiest face." —Amanda

Get it from Ulta for $20. 
11.
A Kosas probiotic spray serum that'll rush clean, active ingredients into your skin. It'll hydrate, soothe, and visibly firm your skin, leaving it healthier looking. Tip: Try spraying and then using your favorite ice roller.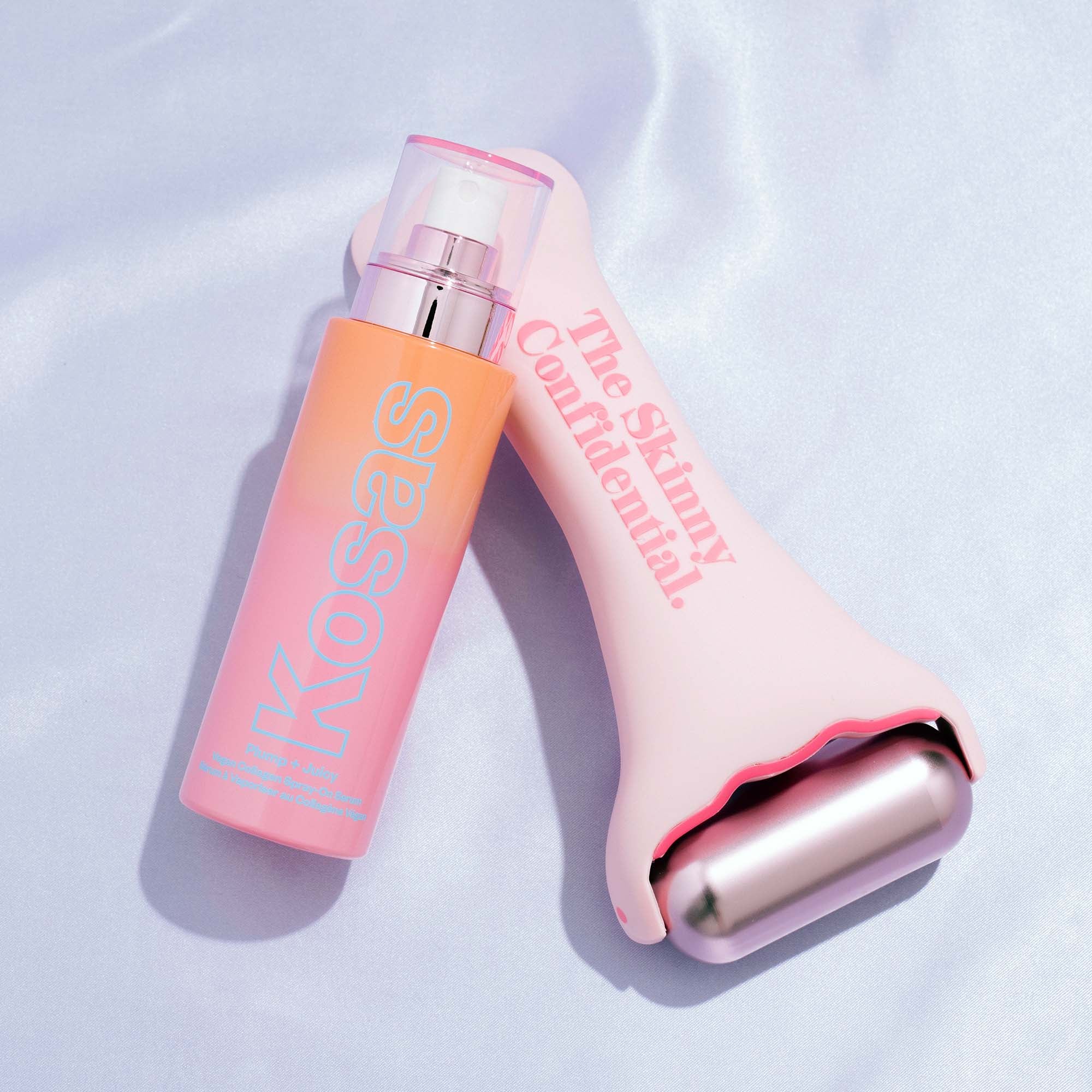 Promising review: "This spray-on serum is a 10/10 product. It feels very nourishing and hydrating to the skin and creates a smooth and even finish that is a great base layer for makeup. It is not sticky or tacky at all and is a very effective moisturizer, especially in hot weather when oilier products don't feel right. I find that I don't need primer when I use it. Will definitely keep this on hand." —Maya T

Get it from Sephora for $48, Credo for $48 or Kosas for $48.
You can also buy the spray and ice roller combo. 
12.
A lip pop courtesy of Glow Recipe that is the perfect ~scrub to balm~ formula to give your smoochers nutrients, including coconut oils to soften your lips and leave them supple (and just as juicy as the flavor of fruit each balm reps) — watermelon or blueberry.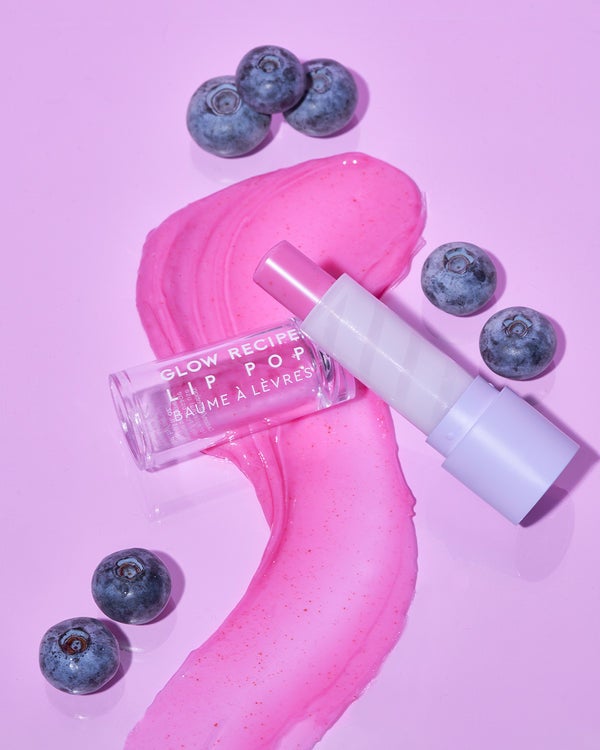 Promising review: "This is the main product to help my full lips when I am dry or flake. It immediately helps my lips gently exfoliate and helps other lips treatments I follow up with such as a lip hydration mask. It's also nice to use before lipstick. It helps apply nicely. I ordered the blueberry to use next since I used up my watermelon one. I think I'll like the blueberry one better due to the color. The watermelon does look pink on my lips. I think the purple blueberry will be more neutral. Currently digging the last of the watermelon out as I wait for the new one to arrive!! I use it all up! lol" —89rar23

Get it from Sephora for $22 or from Glow Recipe for $22 (available in two flavors). 
13.
A CeraVe daily moisturizer with built in SPF 30 which should be incorporated into your routine whether the sun is shining or not. Plus, it's a staple you can use throughout all seasons. 

I LOVE this moisturizer. I've been undergoing treatments to lighten facial scars and other skin issues on my face. As a result, my dermatologist told me to try to stay out of the sun and make sure I have a good moisturizer AND wear sunscreen. Well, I also love to rock a full face of makeup, and putting on moisturizer AND sunscreen makes my face so oily I could dress a salad. I already use CeraVe facial wash and regular moisturizer so finding this one was a match made in Heaven. It doesn't make me super greasy and it wears fine underneath my foundation. Problem solved! 

Promising review: "This is a great moisturizer that contains the holy grail of skin products niacinamide. I have used many expensive moisturizers that work half as good as this! It leaves skin super hydrated, plump and primed for makeup. It smells a little like sunscreen. I will definitely make this a permanent part of my skin routine." —melissa a rinaldi
Get it from Amazon for $14.62.
14.
A bottle of The Ordinary niacinamide serum for minimizing the look of blemishes and refining your complexion. Whether you have normal, dry, combination, or oily skin, this serum can work for you.
This product is alcohol-free, silicone-free, vegan, and gluten-free; made for all skin types. 
Promising review: "I am African American and 46 years old. I use this at night, and also during the day with a zinc oxide SPF 40. My texture is smoother and the areas of discoloration have faded. I am comfortable leaving the house without foundation now. The product description is spot on. For the price point, who can resist? I am on my second bottle." —Soyini
Get it from Sephora for $6.50+ (available in two sizes).