New York, NY -- March 4, 2021 -- BuzzFeed, the leading tech-powered media company, today announced Lighthouse, a unified global offering for advertisers across its platforms that brings brands closer to its audience of more than 104M monthly users. Lighthouse leverages BuzzFeed's tech-powered foundation and diverse array of content across BuzzFeed which includes BuzzFeed.com, BuzzFeed News, Tasty and HuffPost, to provide advertisers with a deep understanding of audiences and their behaviors.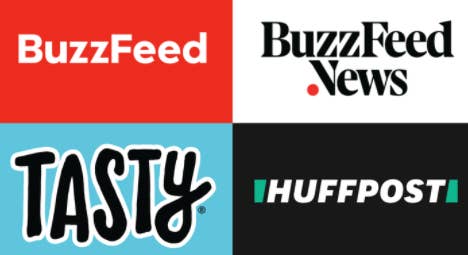 Lighthouse allows advertisers to tap into BuzzFeed's data to learn more about specific audiences through research and insights, providing a deeper understanding of the audiences a brand intends to reach as well as its affinities. As part of the offering, BuzzFeed also helps brands utilize their own and third party data to put it to work at scale in a bilateral fashion. Additionally, Lighthouse assists advertisers in optimizing campaign distribution and audience segmentation to ensure campaigns perform better.
Lighthouse enables BuzzFeed to meet the demand of today's audience-based buying and selling, and comes at a time when marketers are increasingly buying first-party data, and becoming less reliant on third-party data and cookies. Utilizing data processed only on the device level, Lighthouse is key in helping advertisers reach audiences as the industry heads into the cookieless future.
"Data is the key to BuzzFeed's ability to create content and brands that scale, and has always been part of what differentiates us from other publishers. By rolling up all of our data into one offering, Lighthouse, we are able to help even more clients utilize our ecosystem of data. Lighthouse broadens our ability to help partners learn, share and optimize every engagement with the audience, and it just got even better as we welcomed HuffPost into the fold," said Ken Blom, Senior Vice President of Ad Strategy and Partnerships at BuzzFeed. "Our world-class offerings provide the contextual alignment necessary to run effective campaigns, but the who and how are more important than ever before. With Lighthouse, our partners can tap into BuzzFeed's data capabilities in a unified way to help them reach our highly engaged audiences."
BuzzFeed encompasses widely popular short-from and long-form content including highly engaging lists and quizzes, world-renowned entertainment and food content, original shows and groundbreaking news -- all of which provide data-rich information that allows the company to learn, build and share audiences at a massive scale like no other media company.
About BuzzFeed:
BuzzFeed is the world's leading tech-powered, diversified media company that reaches hundreds of millions of people globally through its cross-platform news and entertainment network. The company produces articles, lists, quizzes, videos, and original series; lifestyle content through brands including Tasty, the world's largest social food network; original reporting and investigative journalism through BuzzFeed News; an industry-leading affiliate business, strategic partnerships, licensing and product development through BuzzFeed Commerce; and original productions across broadcast, cable, SVOD, film and digital platforms for BuzzFeed Studios.