HERE ARE THE TOP STORIES
U.S. presidential election: Hillary Clinton's campaign is targeting LGBT voters in a push for victory in today's New York primary.
Attempting to rebound from a series of recent primary defeats, Clinton backers want to beat Bernie Sanders in New York, a state where voters remember Clinton as their former U.S. senator and have given her a lead in early polls, BuzzFeed News' Dominic Holden reports. The state has the third-largest population of LGBT people in the U.S. (roughly 570,000 LGBT adults).
"They are one of her strongest sources of support. They are a key group for us," the campaign's LGBT outreach director, Dominic Lowell, said. The campaign has circulated 22,000 pieces of literature promoting Clinton's record on LGBT rights, run banner ads on gay blogs with a large local readership, and pinpointed LGBT neighborhoods for canvasses, Holden writes.
But does Clinton have an edge with these voters? Even her supporters have doubts. While data on Clinton's LGBT support is limited, she did prevail over Sanders in some primary contests with heavy LGBT representation.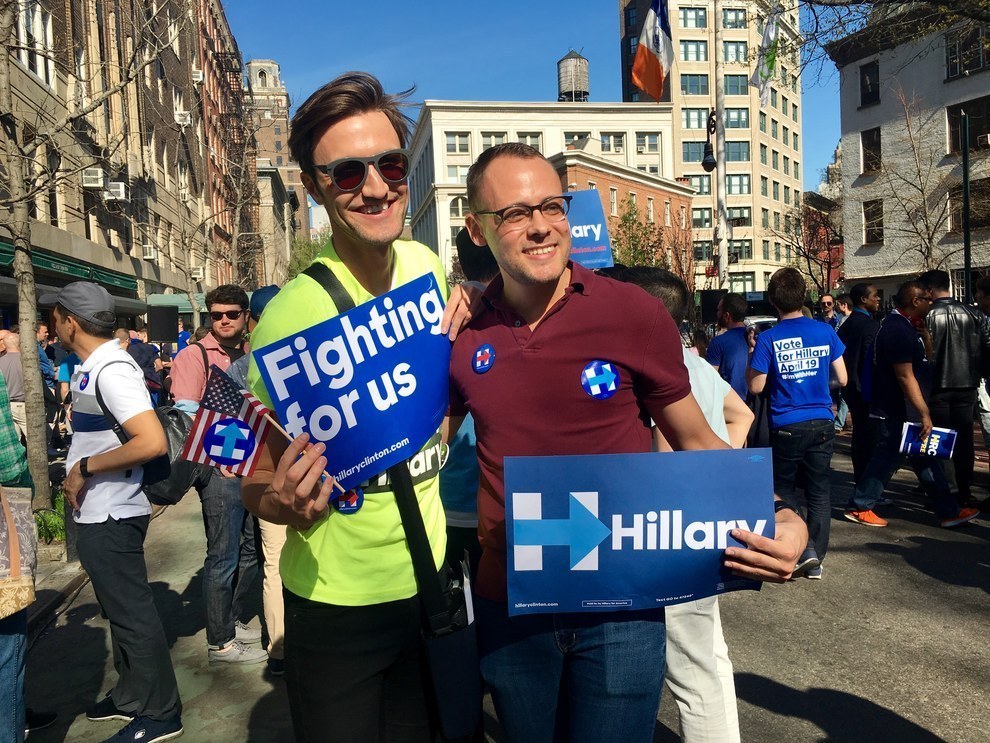 On the Republican side.
A Trump snafu: Donald Trump mixed up 7-Eleven and 9/11 in front of a crowd in Buffalo, New York yesterday. "Trump did not seem to realize that he had invoked a chain of convenience stores, and the crowd did not seem to mind," the New York Times writes.
"I was down there, and I watched our police and our firemen, down on 7-Eleven, down at the World Trade Center, right after it came down," Trump said.
For the latest updates as ballots are cast in New York and other news from around the world, download the BuzzFeed News app for iOS and Android (available in Canadian, UK, Australian, and U.S. app stores).
A divided U.S. Supreme Court dug into President Obama's 2014 immigration action yesterday.
The country's highest court heard arguments yesterday over several states' challenge to the president's 2014 action known as Deferred Action for Parents of Americans (DAPA), "that would shield millions of undocumented immigrants from deportation and allow them to work in the country legally," the New York Times writes.
The justices appeared split 4–4 over whether DAPA and its effects are legal. The policy would grant deferred action — a decision not to seek removal of unauthorized immigrants — to parents with no criminal record of those who are Americans or have permanent legal status, BuzzFeed News' Chris Geidner writes.
WE'RE KEEPING AN EYE ON

What will happen if Britain leaves the European Union?
The British government has unveiled a 200-page analysis of what the impact would be of Britain voting to leave the EU (#Brexit) in June's referendum. The government wants Britain to stay in the EU and is making the potential economic fallout the focus of its campaign.
If Britain were to leave, it would make the British economy less open, and this would have a negative effect on factors such as productivity, trade, and inward investment, according to the government's analysis.

We spoke to BuzzFeed UK's Europe editor, Alberto Nardelli, about the upcoming referendum and what could happen if Britain votes to leave.
What is Brexit?
In June, Britain will hold a referendum to decide whether to remain in or leave the European Union. If voters choose to leave, however, the exit won't be immediate. The government would probably want to negotiate a new relationship with the EU before formally leaving, a process likely to take a few years.
If Leave wins, how will it impact the UK economy?
Most analysts agree that in the short term the UK economy would take a hit due to the uncertainty that a Leave vote would generate. But it's difficult to predict what would happen in the long term, since a lot will depend on what happens in the wider global economy.
It's also important to note that the government's analysis doesn't say that the UK economy would contract if Britain votes to leave the EU. It suggests that the UK economy would grow slower than if the country chose to remain in the EU.
You can find the full Q&A with Nardelli here.
DID YOU HEAR ABOUT THIS?
Why call centers in the Philippines have become havens for gender-nonconforming people.
The person on the other side of your customer service phone call might be transgender. On calls, Filipino workers can safely adopt women's voices, names, and clothing, all while earning a decent wage. But their success at work doesn't protect them from the discrimination they face outside of it, BuzzFeed's Meredith Talusan writes.
Some more reading: Trans women are often denied their sexuality at every turn, by potential partners who treat them like a fetish, and by medical professionals who know woefully little about the sexual side effects of hormonal transition. But trans women deserve orgasms too and Kai Cheng Thom set out to find them.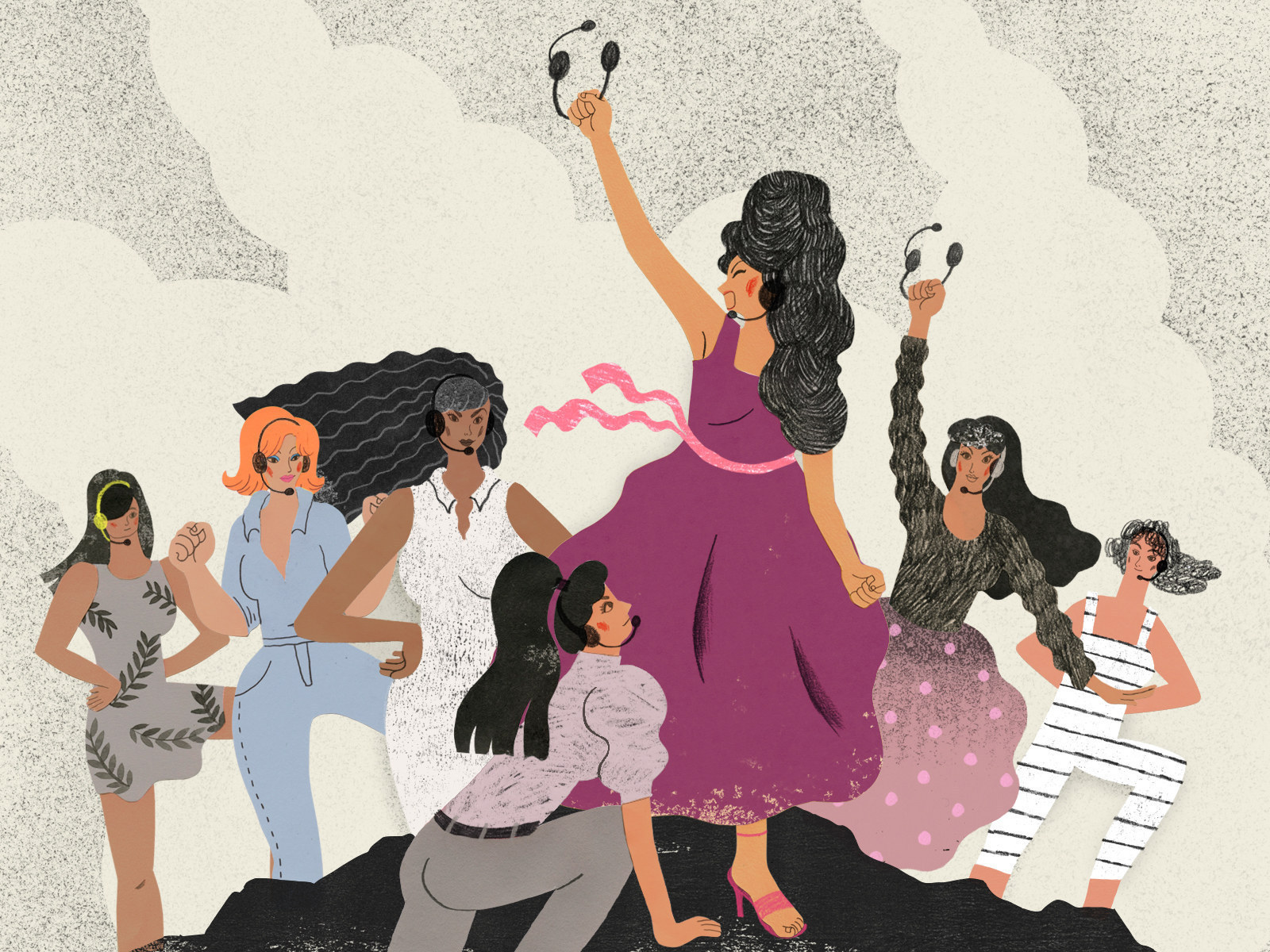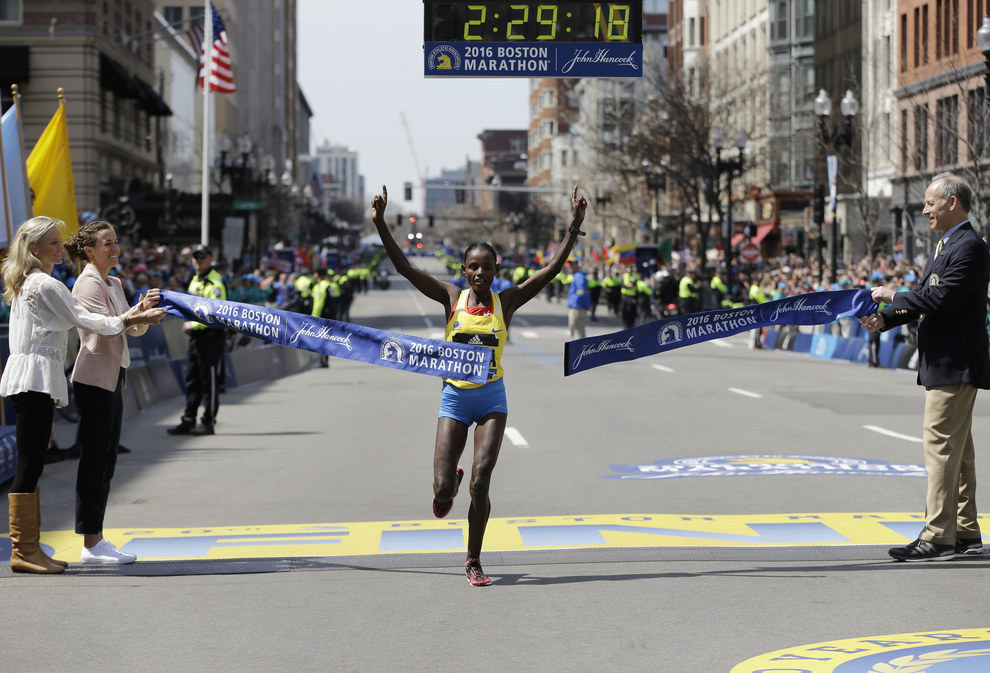 Happy Tuesday
A team of Syrian refugees, based in Lebanon, have built a refugee robot called "Robogee" (as in "robot refugee"). The team, part of a programming class run by a local non-governmental organization, entered an annual international robotics competition called VEX, BuzzFeed News' Hayes Brown writes. This year's challenge: Build a robot that can not only be remotely controlled to pick up and throw balls, but throw them on its own. Seriously ballin'.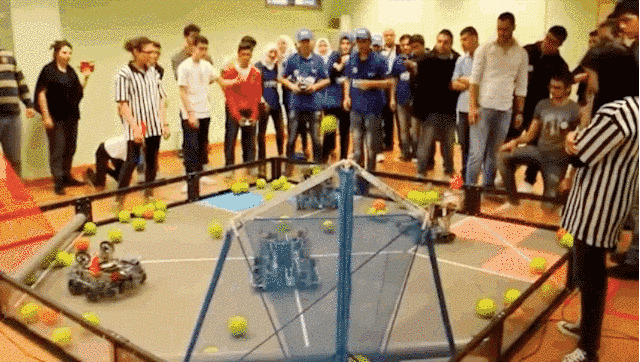 Want a news roundup like this in your inbox every weekday? Enter your email address to sign up now!