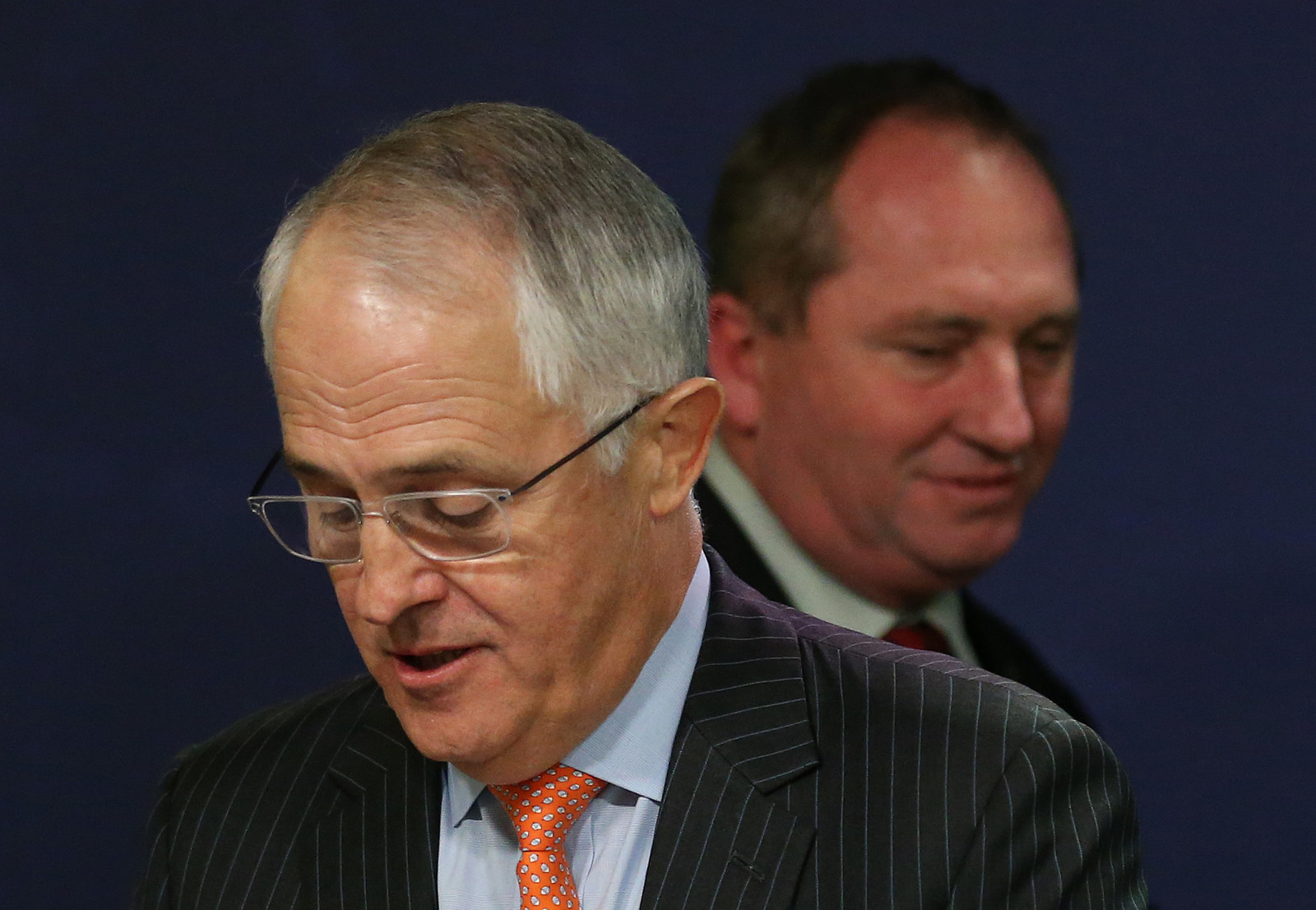 What We Know So Far
The Australian Electoral Commission has re-commence counting today.
The ABC seat count puts the Coalition at 68 seats and Labor at 67, with three independents, one Green and one NXT seat. That leaves 10 seats in play.
Those seats are: Chisholm, Petrie, Capricornia, Hindmarsh, Gilmore, Forde, Cowan, Dunkley, Herbert and Grey.
The most likely outcome at the moment is a hung parliament, meaning Malcolm Turnbull and Bill Shorten will need to strike deals with independent crossbenchers in order to form a majority.
Malcolm Turnbull says he's confident of forming a majority, but will be relying on postal votes to fall his way.
There have been several reports this morning of unrest in the Coalition, with anonymous sources backgrounding that Malcolm Turnbull's authority in the party is greatly weakened.
Anthony Albanese confirmed last night he won't challenge for the Labor leadership any time soon, meaning Bill Shorten is safe as leader - for now.
Counting will also resume for the senate today, meaning we could know more about the exact make up there.
Whatever happens, we probably won't know who the prime minister will be for days.
At a press conference on Tuesday afternoon, the PM accepted full responsiblity for the Coalition's poor results, before lashing out at Labor's Medicare scare campaign.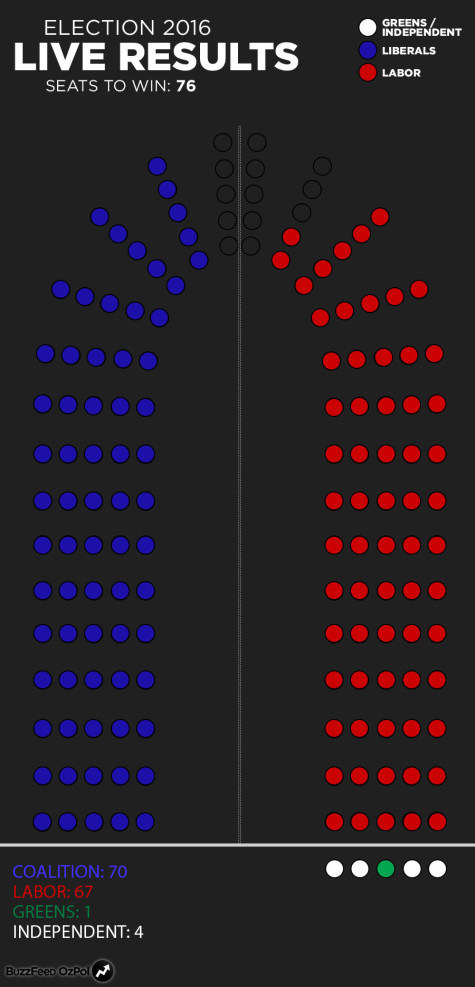 Updates
Opposition leader Bill Shorten has warned that Malcolm Turnbull is considering calling a snap second election.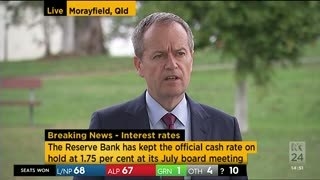 "There is a very real chance that Malcolm Turnbull is considering calling a snap election in the mistaken belief that this will sort out his own problems," Shorten said at a press conference on Tuesday afternoon.
"Mr Turnbull gave us the instability in his own party and the instability in this senate. He now needs to genuinely concentrate on making the 45th Parliament work. He needs to put the nation first, not himself first."
Shorten also took aim at the PM's complaints about Labor's health scare campaign, saying history shows the Coalition is hostile to Medicare.
"You can't guarantee Medicare when you make it more expensive to get an x-ray or blood test," he said. "You can't guarantee Medicare when a third of GPs will be unable to offer bulk billing. You can't guarantee Medicare when you increase the price of prescription drugs and don't guarantee Medicare by not properly funding the hospitals of Australia."
A furious prime minister Malcolm Turnbull has taken full responsibility for the Coalition's poor showing in the election, while continuing to lash out at Labor's Medicare "scare campaign".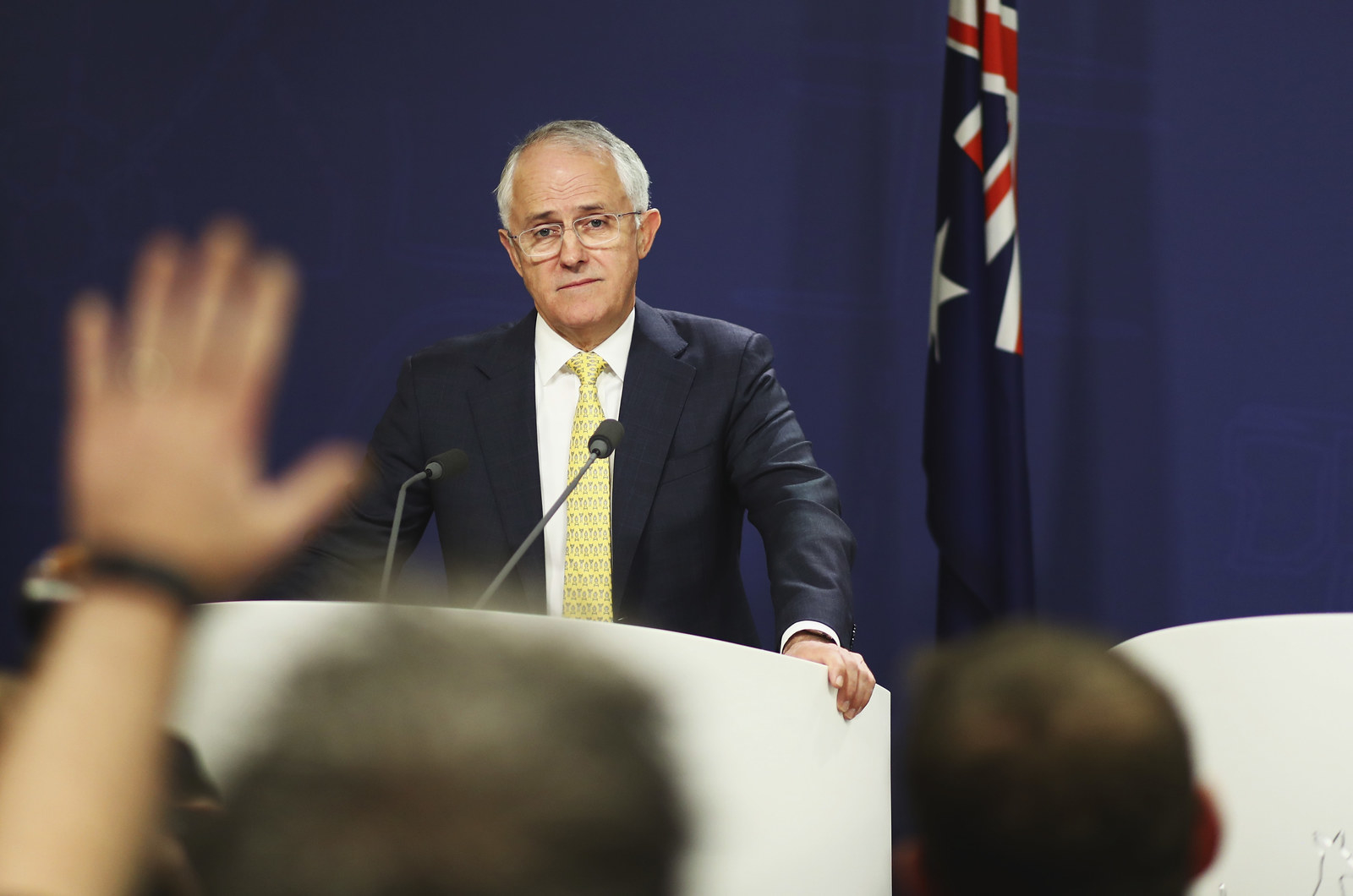 "The Australian people have voted, and we respect the result," he said at a press conference in Sydney on Tuesday afternoon. "I should also note that Labor has recorded their second lowest primary vote in its history."
"There is no doubt that there is a level of disillusionment with politics, with government, and with the major parties - our own included. We note that and we respect it."
Now, we need to listen very carefully to the concerns of the Australian people expressed through this election."
The PM then turned his attention to Labor's Medicare scare campaign, which he called a "gross falsehood".
Turnbull said Labor's scare campaign had been exposed as a lie by the media, but continued to resonate with voters anyway because many voters had already lost trust in the government.
"The fact that significant numbers of people believed [Labor's claim] or at least believed it enough to change their vote, tells us that we have work to do. We are committed to that."
"That is a very clear lesson. We have to do more to reaffirm the faith of the Australian people in our commitment to health and to Medicare," he said.
Standing next to the PM, deputy prime minister Barnaby Joyce said it was time for the government to get back to work.
"To be here with the prime minister today is a clear statement to the Australian people that we accept the result of the ballot box and we acknowledge that there is work to do," he said.
"We are absolutely and utterly prepared to do it because we are first and foremost servants of the Australian people and we are back at work preparing for the future of this nation and planning for the future of this nation."
A recount has reportedly been ordered in the rural seat of Cowper, where former independent MP Rob Oakeshott is attempting a comeback.
Looks like it might be a close one too.
Meanwhile, earlier reports that postal votes were not being counted in Gilmore because they couldn't find the letter opening machine are not true, according to the AEC.
Former prime minister John Howard has advised Liberal MPs not to start slitting each other's throats, which seems like sage advice.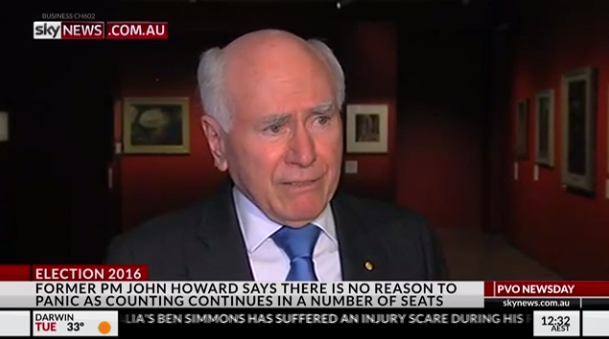 "It's not the end of the world, people shouldn't start slitting their throats, certainly not Liberals," Howard told Sky News.
The former PM also said he thinks it's likely the Coalition will form government - either with a slim majority or in a minority government. He said it's unlikely that Labor will be able to form government, but then he would say that wouldn't he.
Apparently it's a very hi-tech vote count in the NSW seat of Gilmore.
Malcolm Turnbull stopped to answer a few questions outside his home this morning. Here's what he had to say.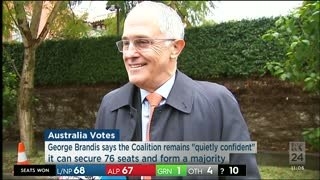 "The count is continuing and we remain confident that we will secure enough seats to have a majority in the parliament, but all the votes have been cast, that's the good news, and it's now simply a matter to count them so we're just awaiting that," he said.
The PM then politely suggested that Bill Shorten's call for him to resign is probably a little off the mark.
"I'm sure [Shorten] would [say that]. I don't think we'll be taking advice from the leader of the opposition, do you? I think he couldn't think of anything else better to say. Anyway, it's good to see you. Thank you all very much," he said.
And with that, he was off.
Jacqui Lambie, who has successfully been re-elected to the senate, has released a list of issues she wants addressed.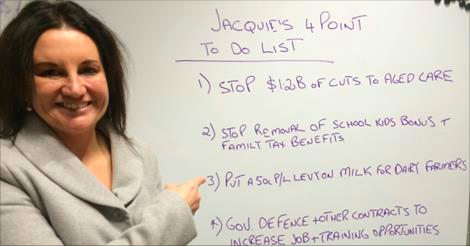 Here's the list:
$1.2B of Aged Care Cuts Nationally ($40M of Tasmanian cuts & 750 jobs threatened https://www.youtube.com/watch?v=y4jbFvQTbm4)

Liberal and Labor removal of School Kids Bonus and Family Tax Benefits

Establishment of 50c Per/Litre Milk Levy for Dairy Farmers

Government Defence and other contracts to help increase local job and training opportunities
"In addition to addressing and fixing my four important matters, my message to whoever is going to form the new government is to learn the lessons of the past and consult with crossbenchers before legislation is introduced to parliament." Lambie said on her website.
"In the past there was zero consultation with the community and crossbenchers before new controversial legislation was suddenly introduced to parliament. This caused a lot of the chaos and instability in the last parliament."
---
It's on! (again). Election counting resumes today, meaning the fate of the 10 seats that remain in doubt should be known soon. Once the results are clear, we'll know if either party can form a majority or if we're headed for another hung parliament.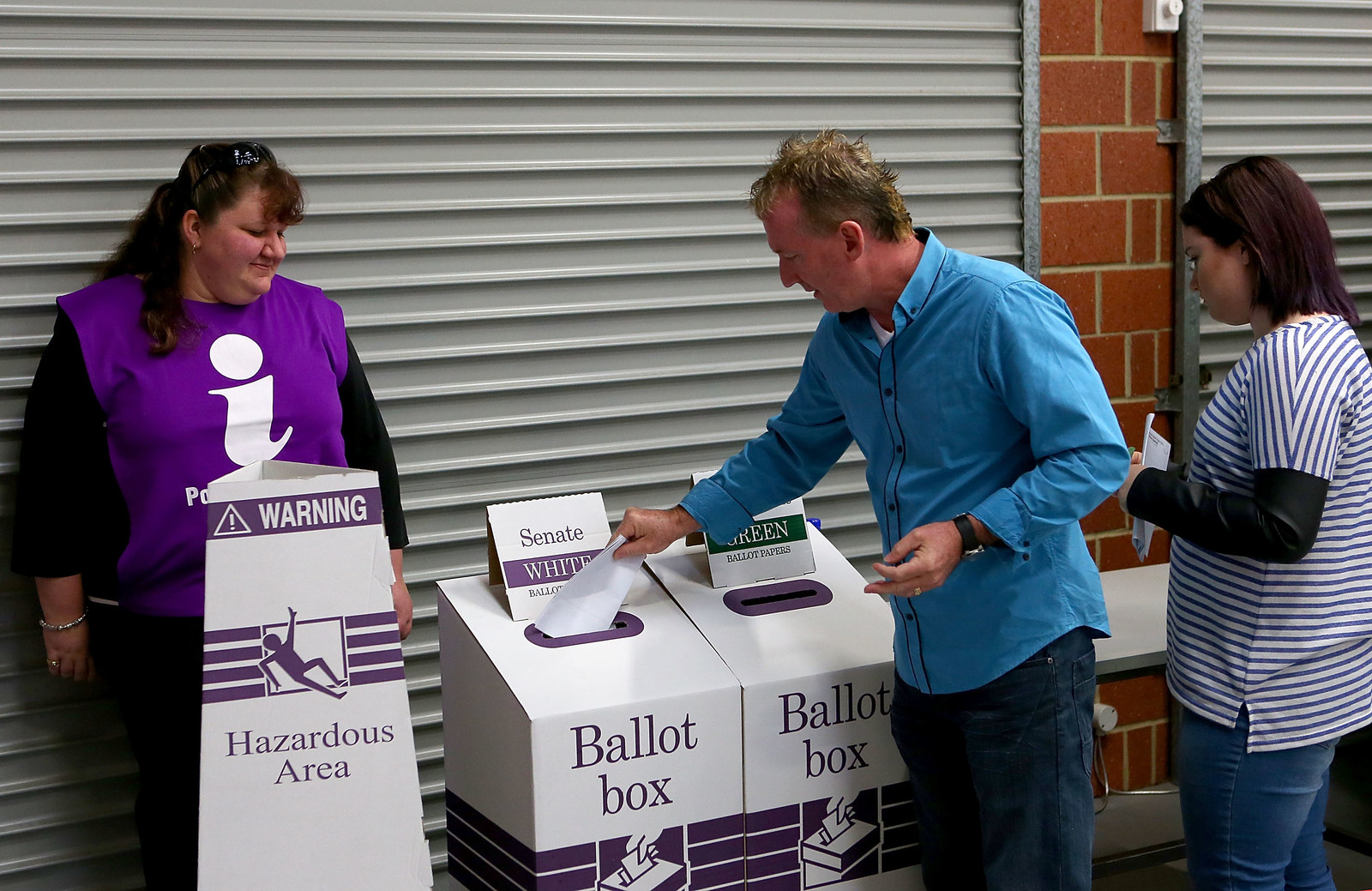 If it's a hung parliament, Malcolm Turnbull and Bill Shorten will have to negotiate with the five independents to try to form a majority, and that could get messy.
News Corp reports Coalition backbenchers are demanding a say in whatever Turnbull can offer to independents in order to secure their votes.
Meanwhile, Fairfax reports that conservative MPs are already pushing to delay the marriage equality plebiscite until next year.
Attorney general George Brandis has warned his colleagues against disunity, saying a "culture of infighting" will destroy the government during negotiations with the crossbenchers.
"It is not helpful for anyone on the Coalition side to be engaging in the kind of public criticism which might potentially weaken Mr Turnbull's bargaining position," Brandis told the ABC on Tuesday morning.
"Stability is always better than instability, discipline is always better than indiscipline, playing a team game is always better than self-indulgence."
But it seems like Brandis' colleagues aren't really paying much attention to him.
Last night, former chief of staff to Tony Abbott, Peta Credlin, let loose on the Liberal MPs who plotted to bring down her former boss, calling them a "hapless set of bedwetters".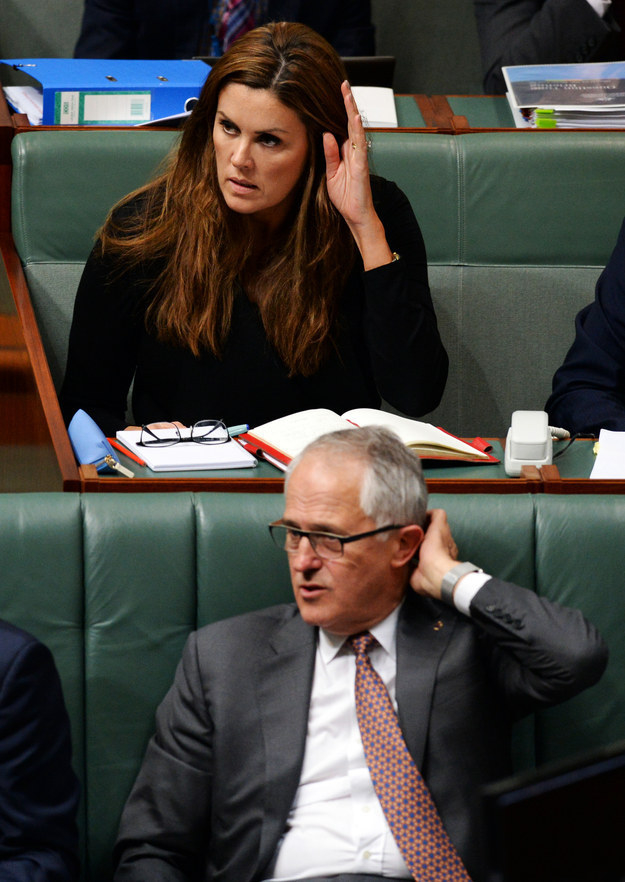 "I feel justified in putting this out there because, you know what? Everyone's had a crack at me and the advice I gave the prime minister, Tony Abbott, but at least he won an election," Credlin said on Sky News.
"[Turnbull backers] Arthur Sinodinos, James McGrath, Scott Ryan – they're the ones that were at least in the Senate and kept their seats. Wyatt Roy, Peter Hendy – that collective brains-trust that sat there and undid Tony Abbott, I don't think have been giving the prime minister great advice," she said.
Things are going slightly better for Bill Shorten. He's doing a "victory lap" around Australia, which is a bit cheeky given he didn't win the election. But his main Labor leadership rival, Anthony Albanese, has confirmed he won't be challenging Shorten for the top job, meaning Shorten is safe - for now.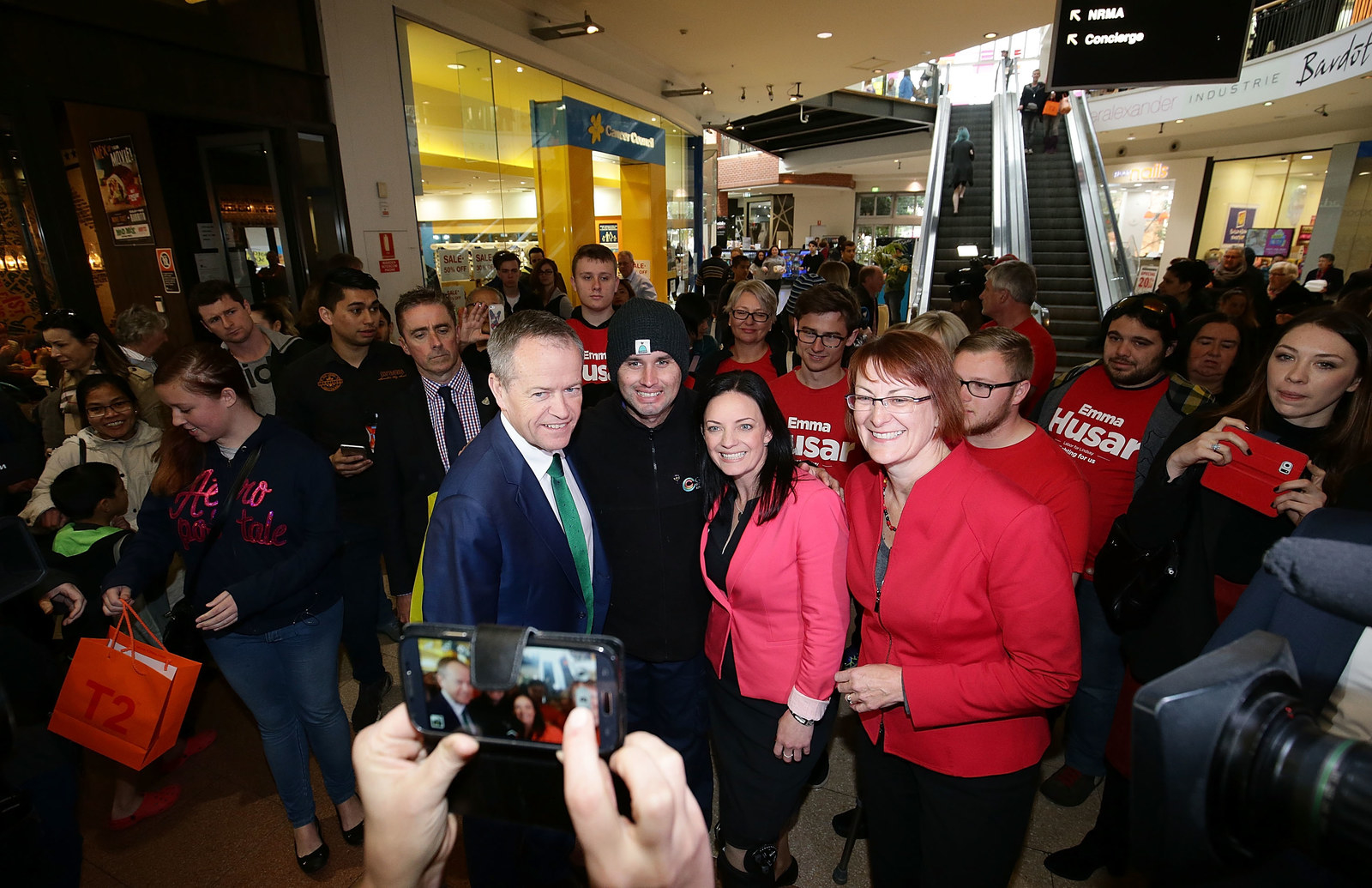 Looks like there are no comments yet.
Be the first to comment!