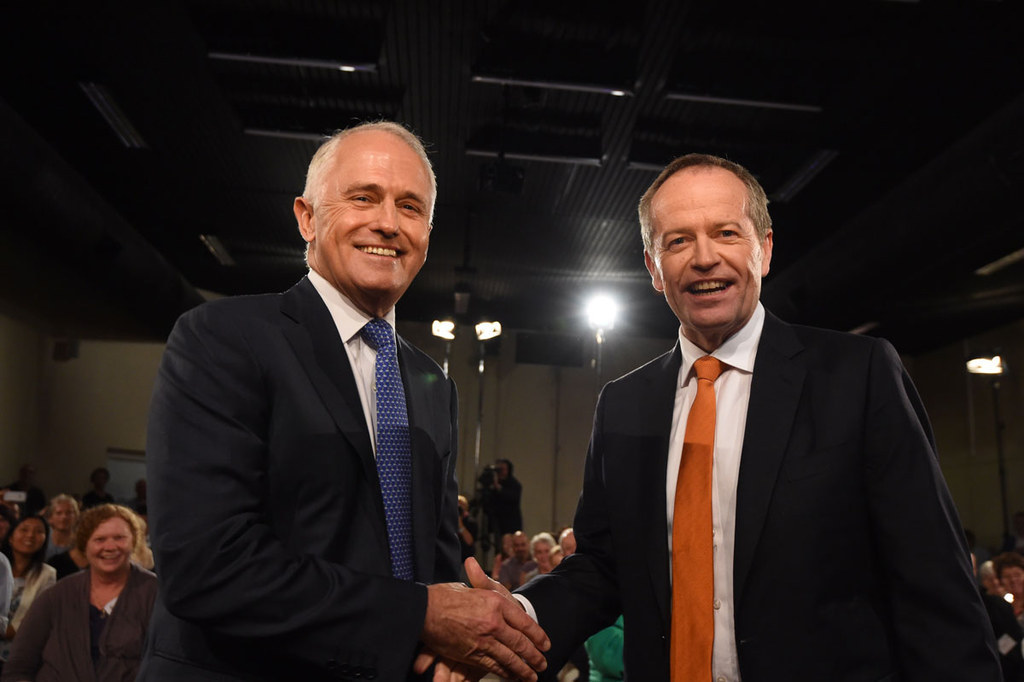 The Day So Far
Both leaders are in Sydney tonight for the first debate of the campaign.
Malcolm Turnbull had a fun day in Adelaide, announcing some infrastructure spending for South Australia and going for a shopping centre walk to meet the locals.
Bill Shorten spent the day in Sydney discussing Labor's education plans (again).
The High Court dismissed a challenge to the government's senate voting reforms.
Students have expressed their concern after Malcolm Turnbull failed to elaborate on the government's higher education plans while visiting a university today.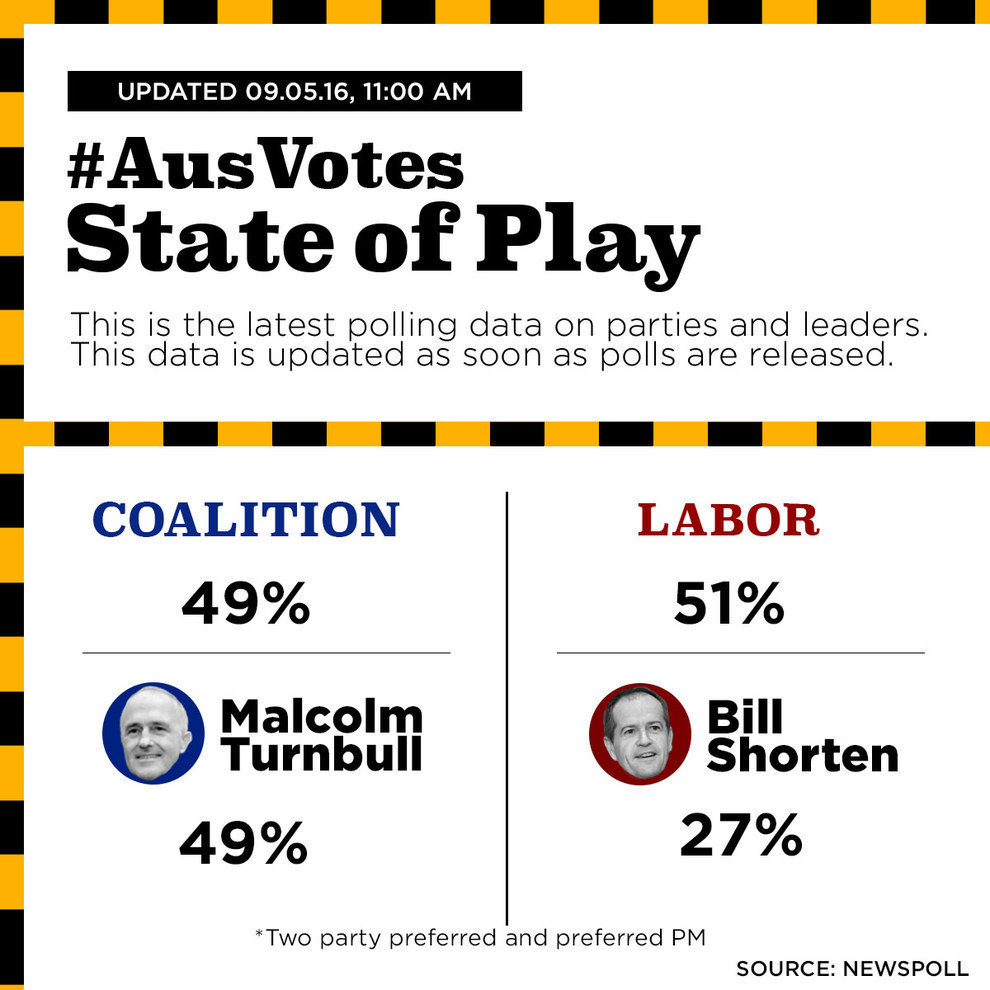 Updates
The undecided voters in the room have given it to Shorten by a decent stretch.
Here's a look at how the debate unfolded on social media.
Aaand that's a wrap. Both leaders made it through the forum relatively unscathed. Bill Shorten looked very comfortable, which makes sense when you remember that he's done a lot of these forums before. The PM stuck to his script and did a good job of prosecuting his arguments and attacking the opposition.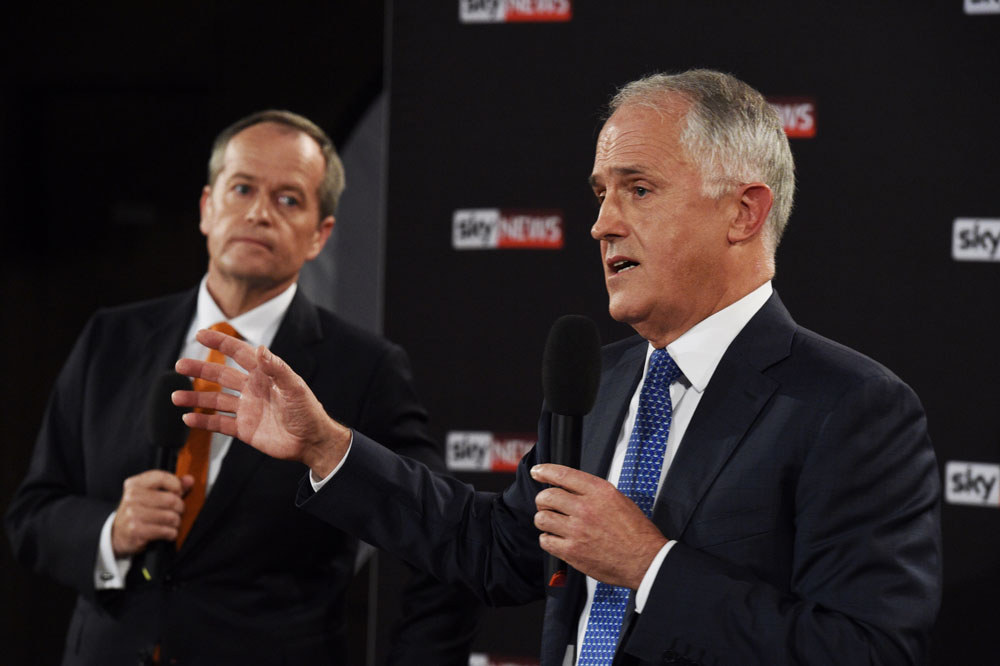 It's worth noting which subjects did and did not come up tonight. Some things that were raised: - Banks - Health and education - Housing affordability - Privatisation - Childcare
Not raised: - Asylum seekers - Science and innovation - Infrastructure - Climate change - Marriage equality
The final question comes from Rob, who isn't convinced that either side is serious about returning the budget to a surplus.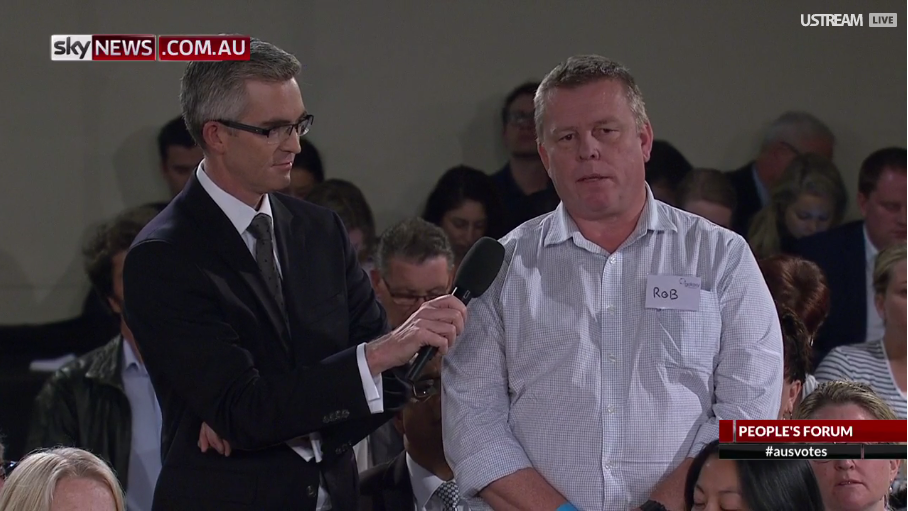 This is a question which should play right into the government's hands. Malcolm Turnbull points out that the previous Labor government inherited a surplus and squandered it (on that pesky GFC, it must be said). He also accuses Labor of opposing many of the government's big savings measures. It's all about jobs and growth, the PM reckons.
Shorten won't put a time frame on a return to surplus. He says doing so would be "reckless".
The next question is on childcare policy. Samantha is talking about how expensive it will be for her family if she chooses to re-enter the workforce after having kids.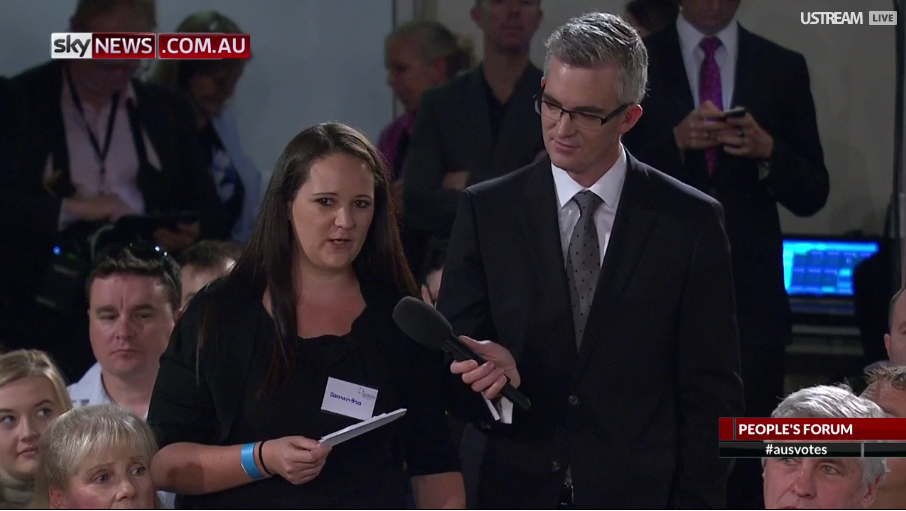 PM Turnbull says he understands Samantha's concerns, citing the experience of his own family.
Both leader iterate their policies on childcare. Bill Shorten says he'd like to direct more funding to people who earn less than $80,000. Malcolm Turnbull says the government would like to do more, but has faced a hostile senate. (A double dissolution election may be helpful for that)
The next question is about arts funding. The questioner wants an evidence-based policy. Which seems fair tbh.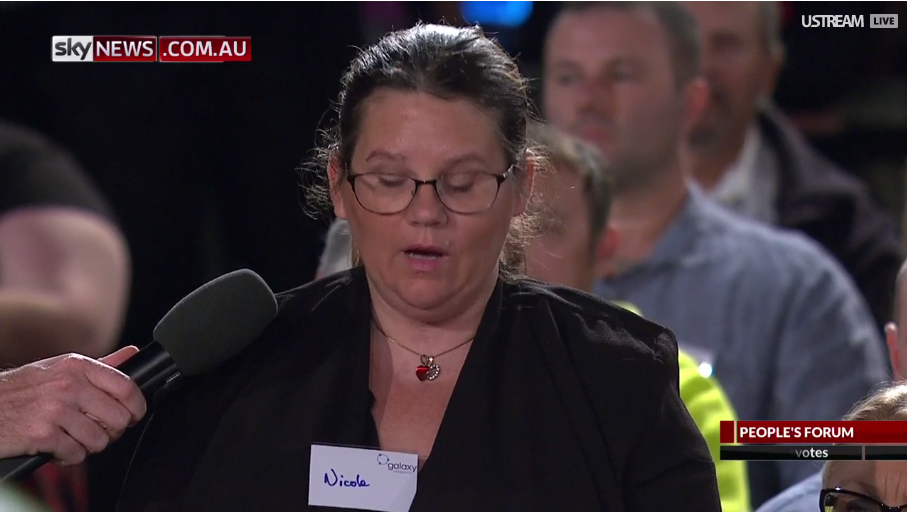 Bill Shorten pledges to reverse recent cuts and "fully fund" the ABC. It's worth noting that the recent Budget maintained funding levels for the ABC (with a small haircut for regional news services).
The PM says he's committed to arts funding.
Next up is banking regulations. The PM acknowledges that while the system has had its problems, it's very heavily regulated. Bill Shorten calls for a Royal Commission into the sector.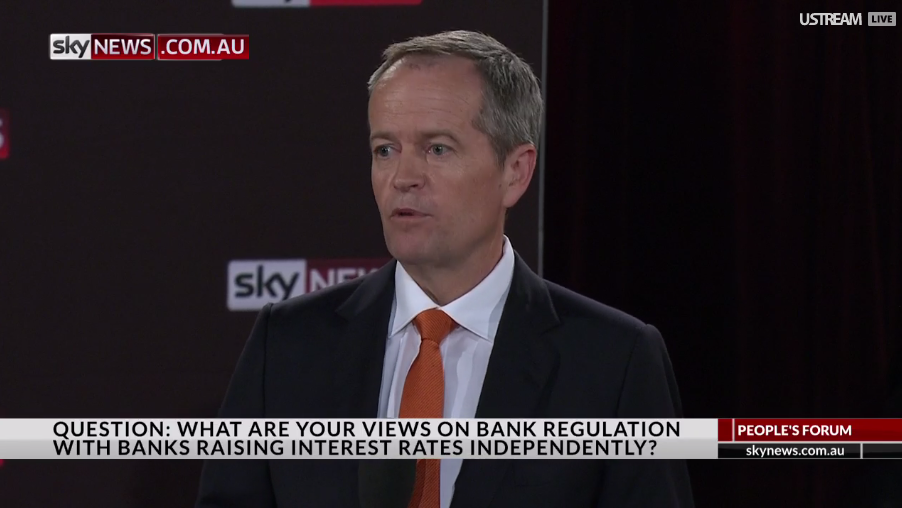 After some questions about privatisation and extraditions to Bosnia, we come to a question about the fairness of the superannuation system.
Malcolm Turnbull, with a big smile on his face, takes a chance to attack Labor's negative gearing policy. The PM says that there are 69,000 families around Windsor, and "every single one of them" will see rent increases under Labor.
But the questioner, Julie, hits back, she wants to know why she can't access her super in order to pay for a home. She wants to make it easier for young people to crack into the housing market.
The PM says that while it's a worthy idea, it's anathema to the superannuation system, which is designed to help people in retirement. Bill Shorten agrees, then goes on to attack the government's tax cuts for higher earners.
The next question is a broad one on the rising costs of healthcare.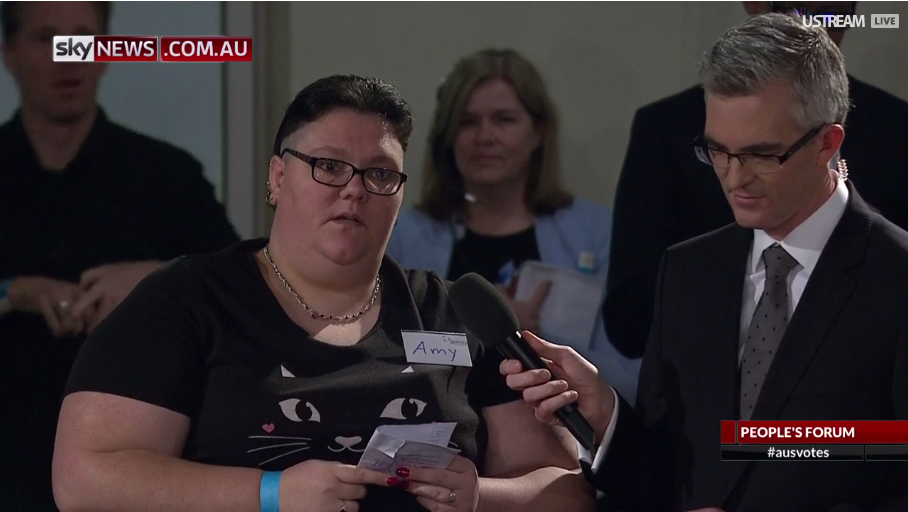 Turnbull seizes the moment to announce the government has struck a deal with pathologists to continues bulk billing in the sector.
Shorten takes the chance to attack the government's plans to introduce a GP co-payment, which Turnbull points out is no longer government policy.
Early questions in the debate are focused on Aussie jobs moving off-shore and multinational tax avoidance.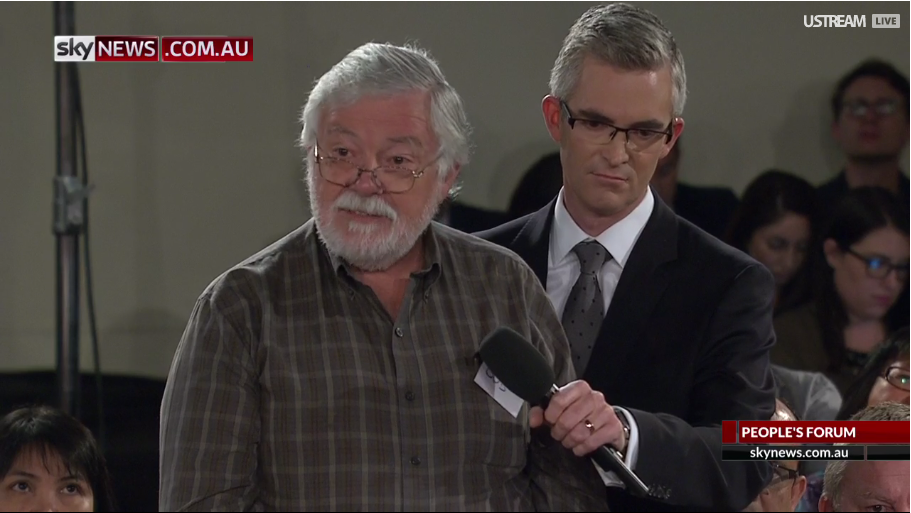 Prime minister Turnbull answered first, describing the government's plans for jobs and growth (DRINK), and discussing the Budget's measures which crack down on multinational tax avoidance.
Bill Shorten says Labor lead the government in cracking down on multinationals and speaks about the collapse of the manufacturing industry in Australia in recent years. He then shifts to Labor's education plans, which he's been discussing all week, but Sky News' moderator David Speers is having none of it and directs Shorten back to the question.
It's on.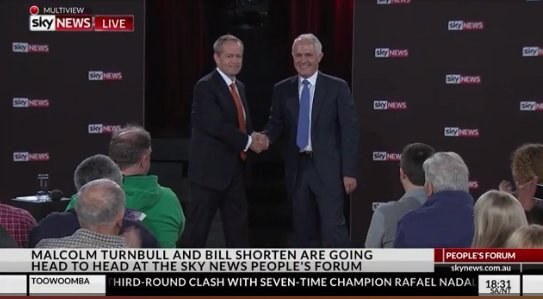 The only poll that matters.
An early victory for the PM.
It's all happening out at Windsor in Sydney's west. BuzzFeed News political reporter Alice Workman is there, bringing you all the colour of the evening.
Earlier: The PM visited a university in Adelaide this morning, but didn't have much news for students who are wondering about the government's plans for uni fees. BuzzFeed News reporter Alice Workman was there.
Prime minister Malcolm Turnbull us conducting a shopping centre walk in Adelaide. Things mostly seem to be going well.
Only one slight hitch.
Foreign minister Julie Bishop has confirmed a 34-year-old Australian man has been killed in a shooting at our embassy in Baghdad.
"The government extends its condolences to the family of the Australian man over this tragic incident," she said. "All appropriate assistance is being provided to his family," Bishop said.
The man was a former SAS commando providing security for the embassy, Fairfax reports.
Unfortunately, much of the discussion this morning is about opposition leader Bill Shorten's "man boobs".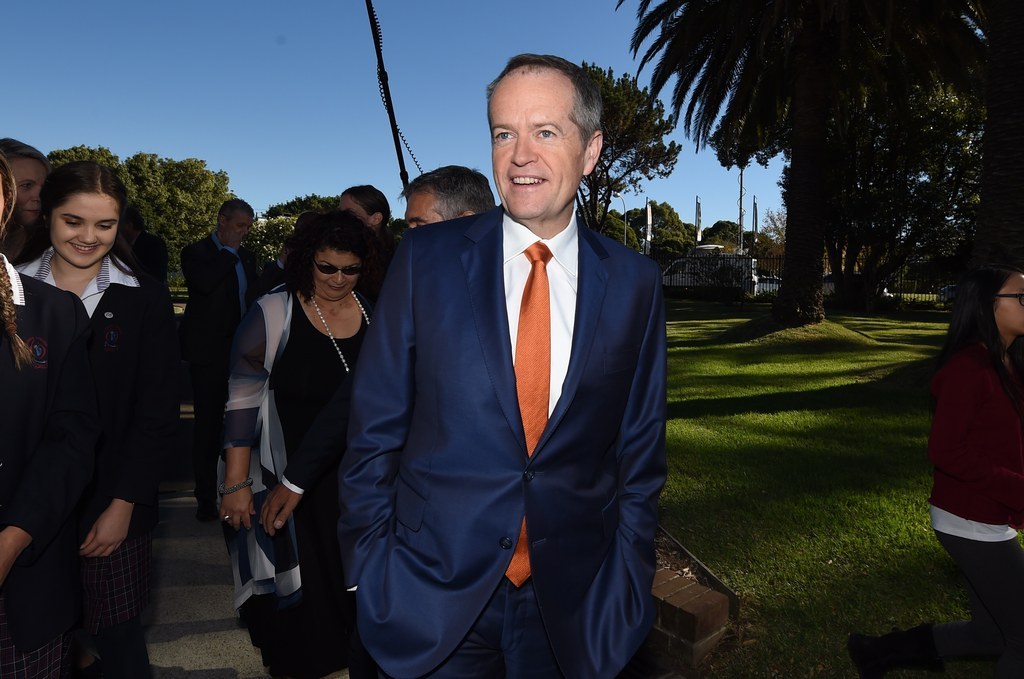 Former Labor leader Mark Latham has penned a whole column about them, in fact. But Shorten, who lost 15kg in preparation for the election campaign, is having none of it.
"I think I'd put Mark Latham's fashion advice in the same box I put Scott Morrison's," Shorten said when asked about the weighty issue this morning.
Right, on to more important things.
Twitter has unveiled a fun little emoji for the election campaign, and revealed some stats about how the election campaign is unfolding on social media.
And here's some info on what people are talking about online. Interestingly, Labor is getting more mentions than the Liberals, but Malcolm Turnbull is streaks ahead of Bill Shorten.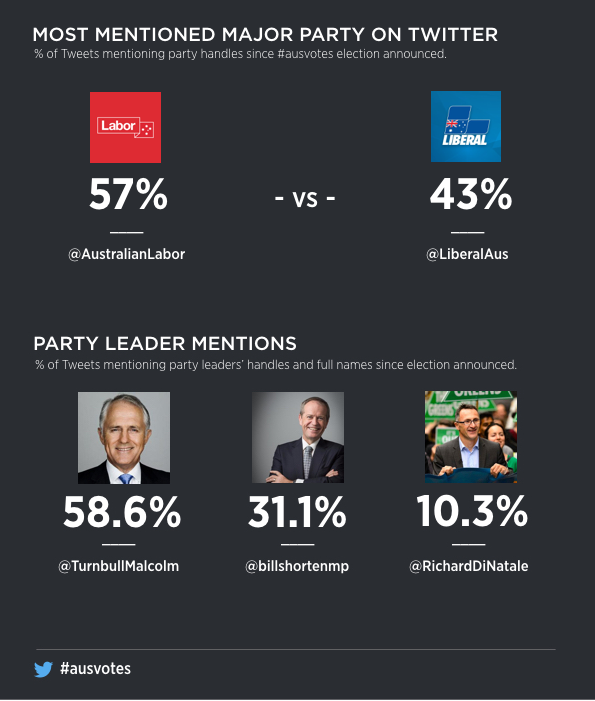 In some welcome news for the government, the High Court has dismissed senator Bob Day's challenge to the government's senate voting reforms.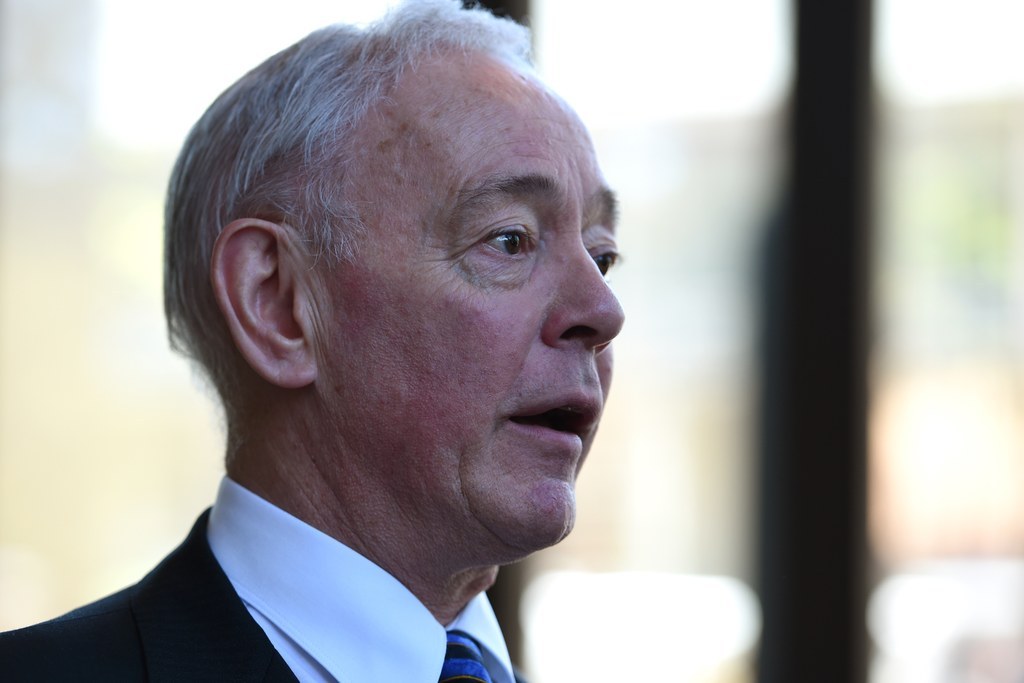 The reforms make it much harder for Day, along with other independent senators Jacqui Lambie, Glenn Lazarus, David Leyonhjelm, Ricky Muir and Dio Wang to win back their seats at the upcoming election.
---
In another headache for Malcolm Turnbull, Tony Abbott's former chief of staff Peta Credlin has dubbed him "Mr Harbourside Mansion".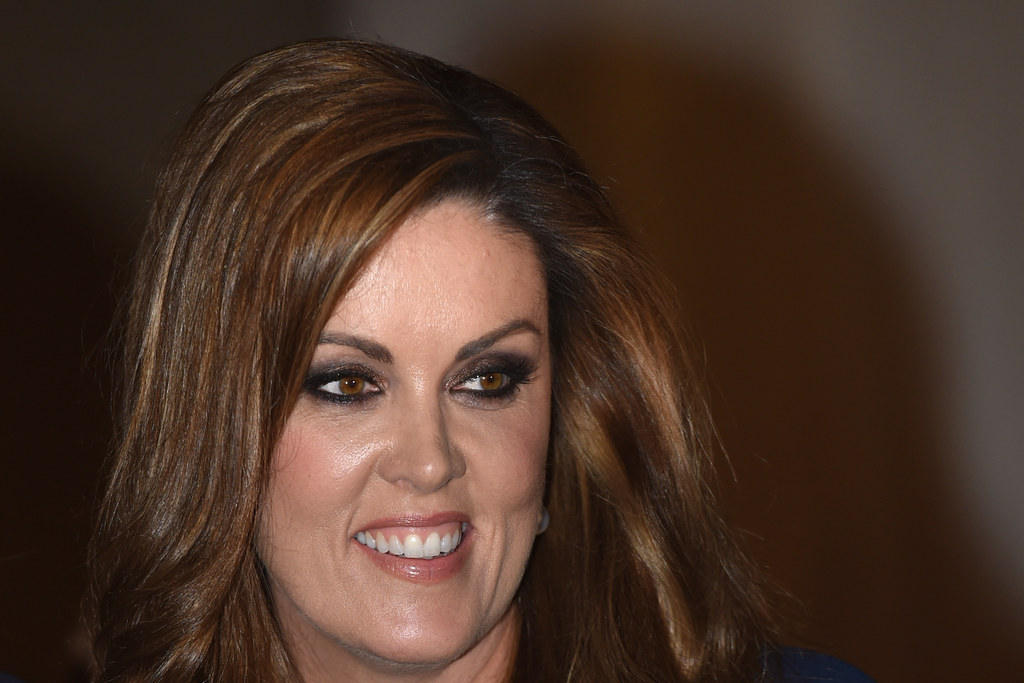 Credlin, who has taken on a role as a media commentator for News Corp and Sky News during the election campaign, attacked Turnbull for cancelling a planned streetwalk in the western Sydney suburb of Penrith on Wednesday.
"If it's known you're going to do a street walk in Penrith, the last thing you want to do, Mr Harbourside Mansion, is look like you don't know and you are not welcome," she said on Thursday night.
Credlin also criticised the PM's campaign team, describing it as "flat-footed", following an awkward press conference the PM held with Lindsay MP Fiona Scott.
"I would've thought, particularly with the Prime Minister there, that they might have been a bit more agile, a bit more nimble," Credlin said. "If she's not pump-primed and ready to go with an answer they should have just moved that visit because that's the key of a campaign team," she said.
Earlier this week, Credlin described opposition leader Bill Shorten as a "formidable" opponent, and said the election will be closer than many people expected.
Meanwhile, Credlin's former boss, ex-PM Tony Abbott, has left his seat of Warringah to campaign with conservative ally George Christensen in north Queensland.