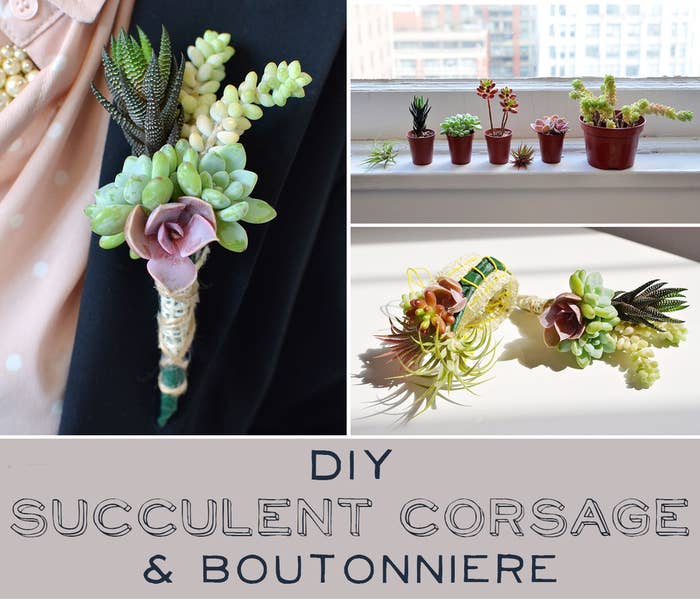 These are succulents.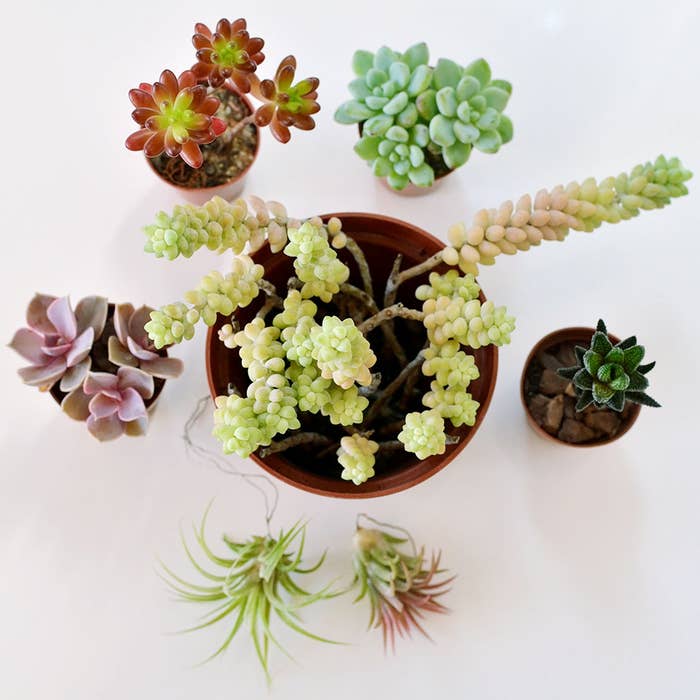 They're hearty, easy to care for, and look fantastic.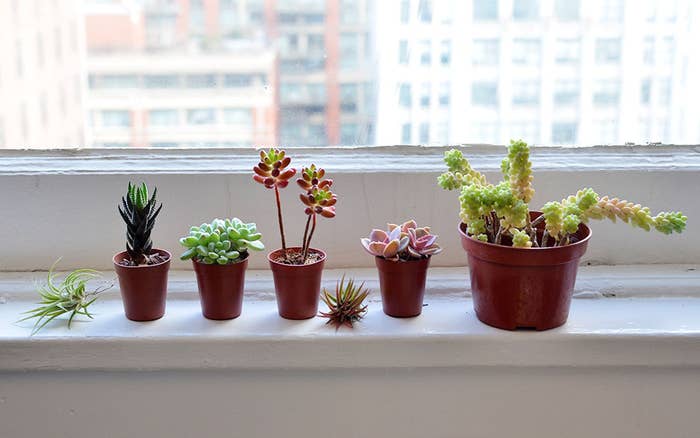 They also make gorgeous, unexpected accessories.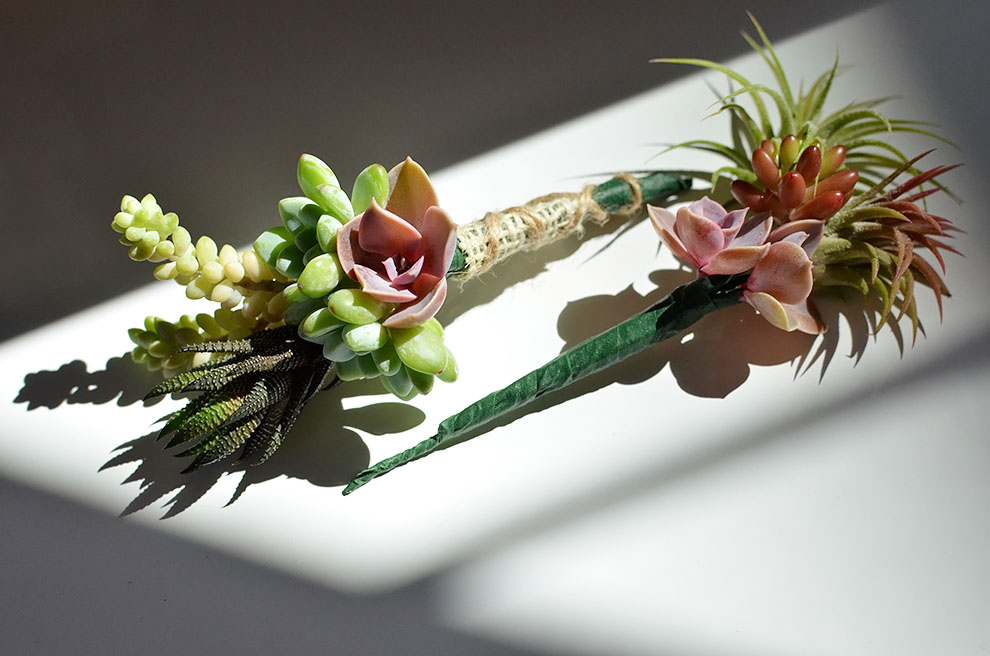 Here's what you'll need: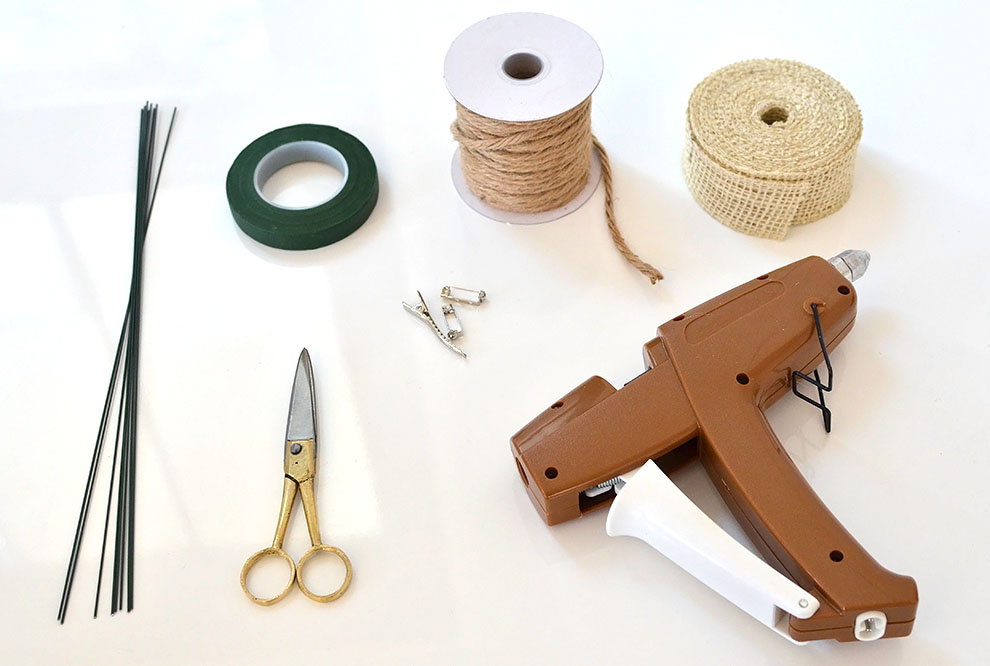 And of course, your succulents: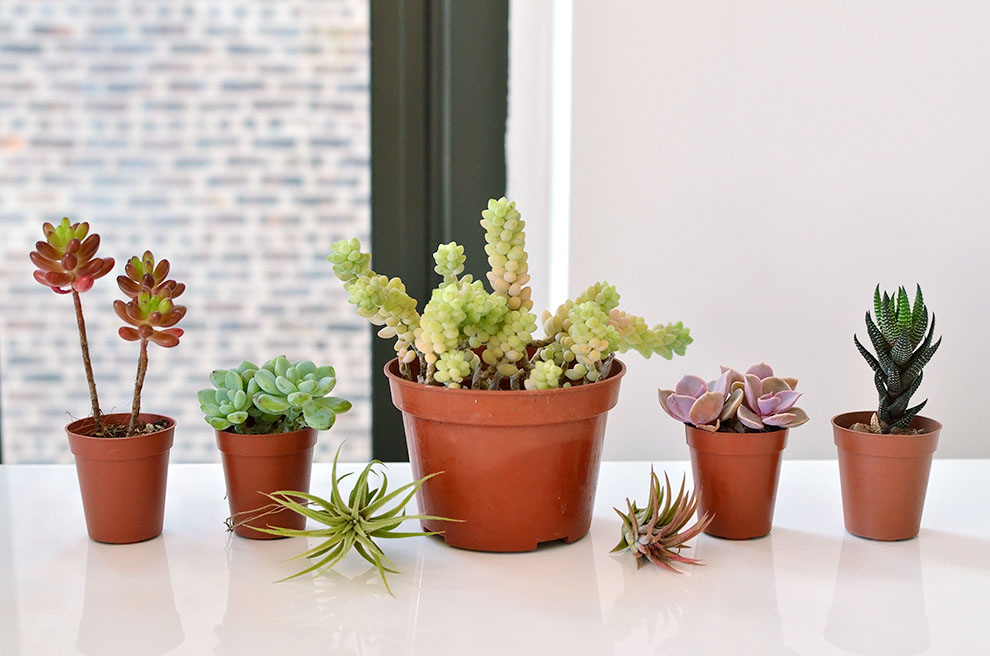 Start by deplanting.

Repeat for each of the plants.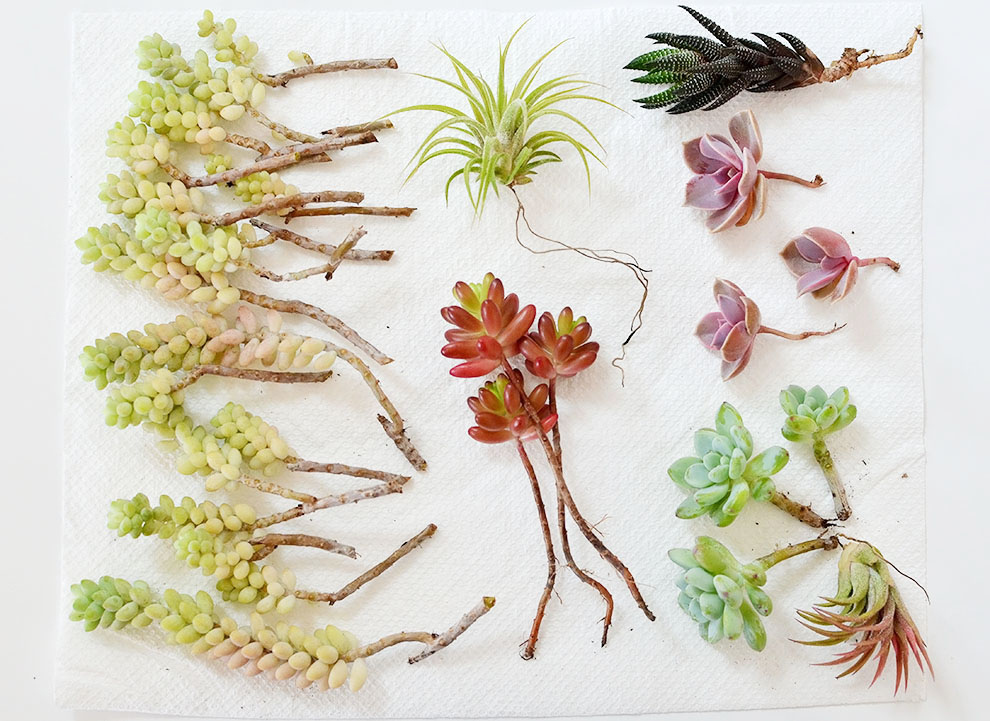 Then, wrap your stems.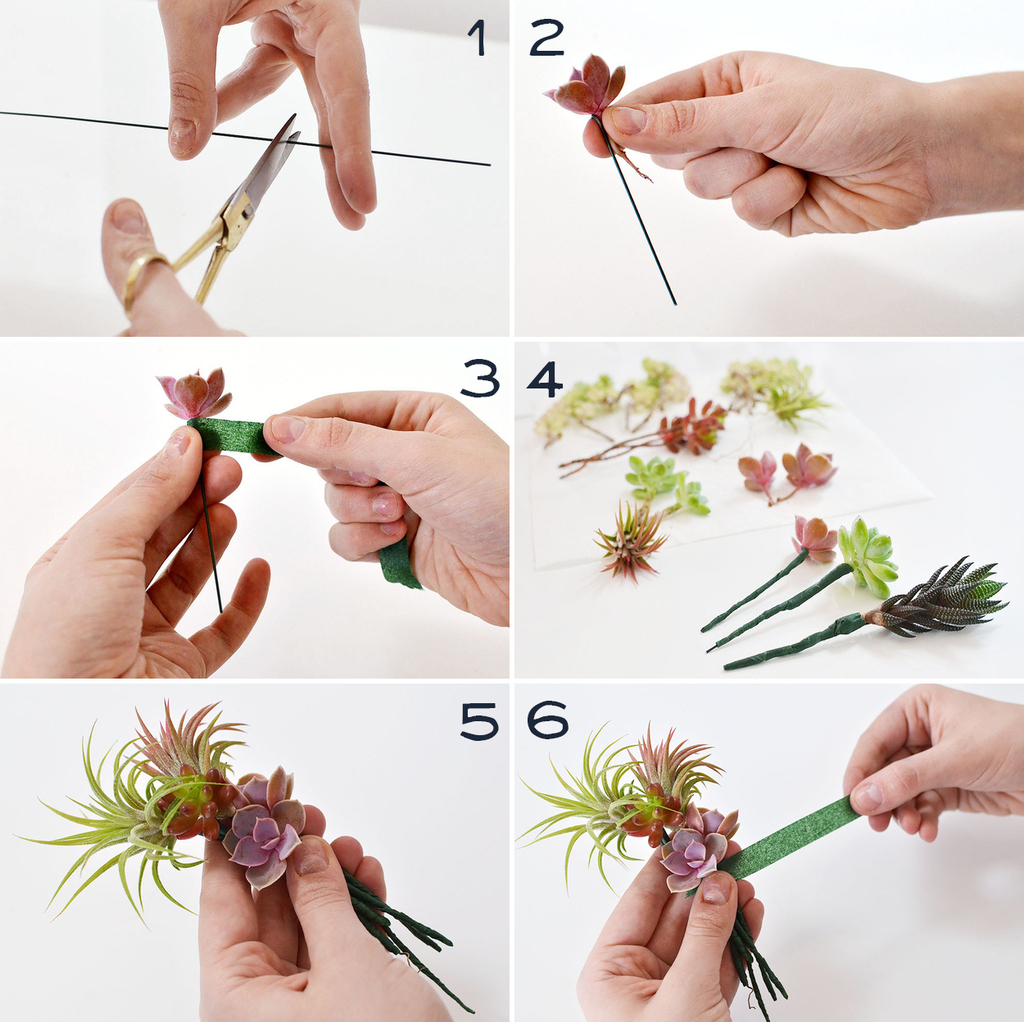 For the boutonniere: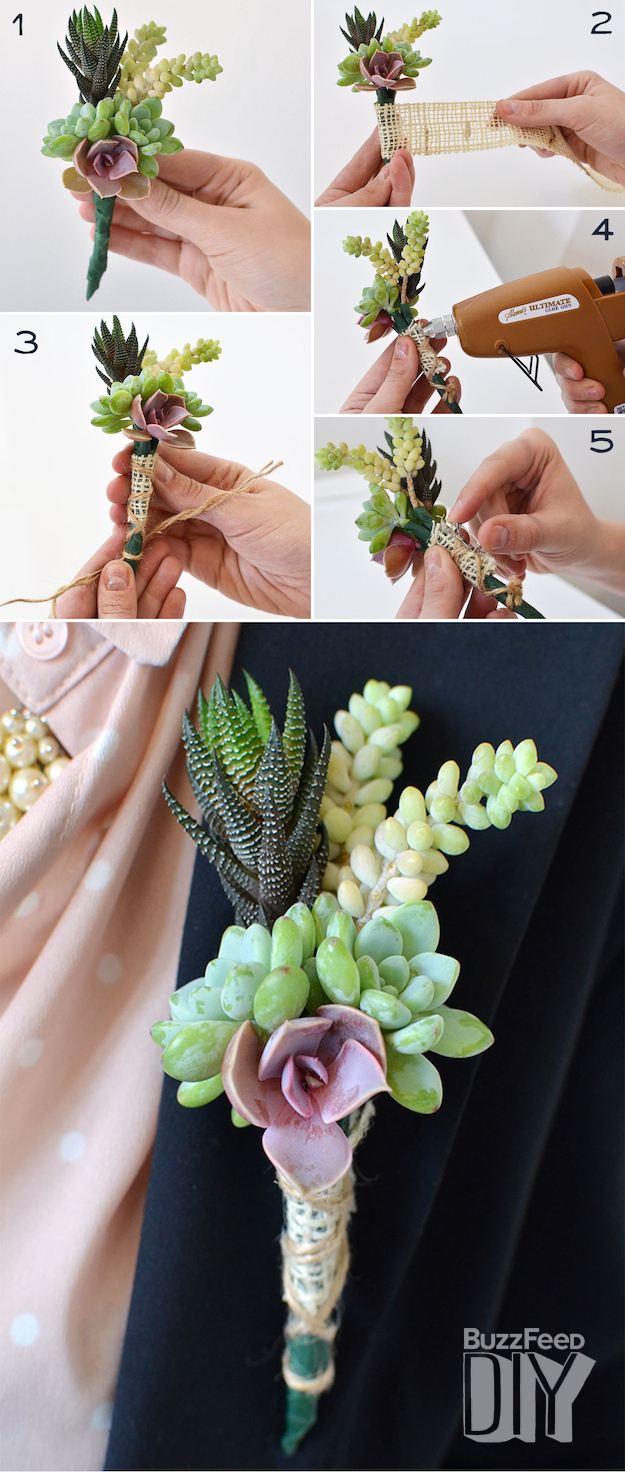 And for the corsage: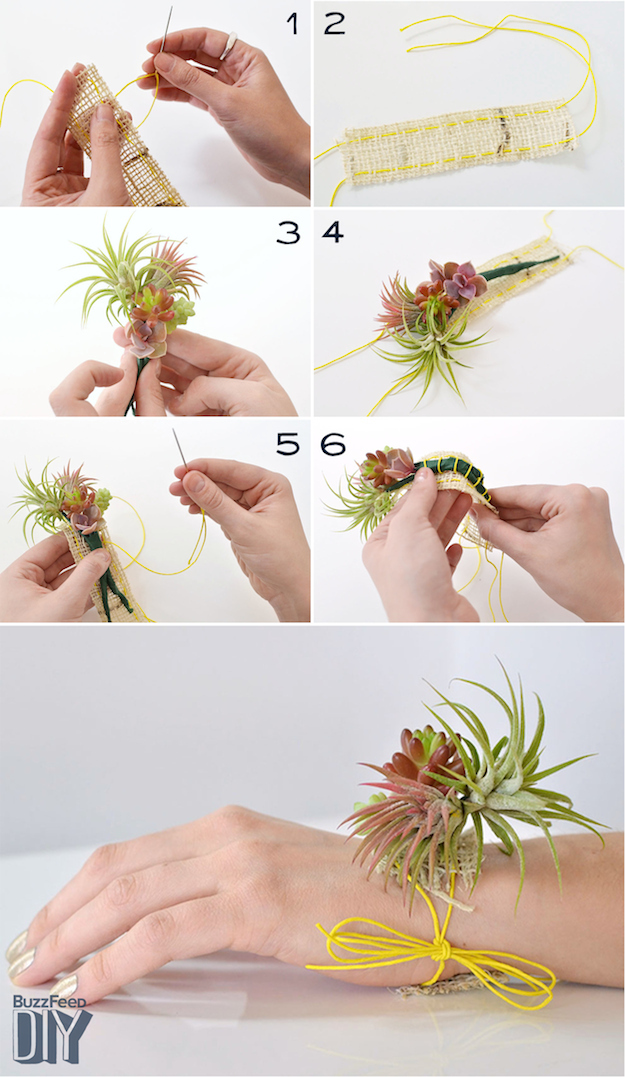 They should stay fresh for up to a week if you keep them in the fridge.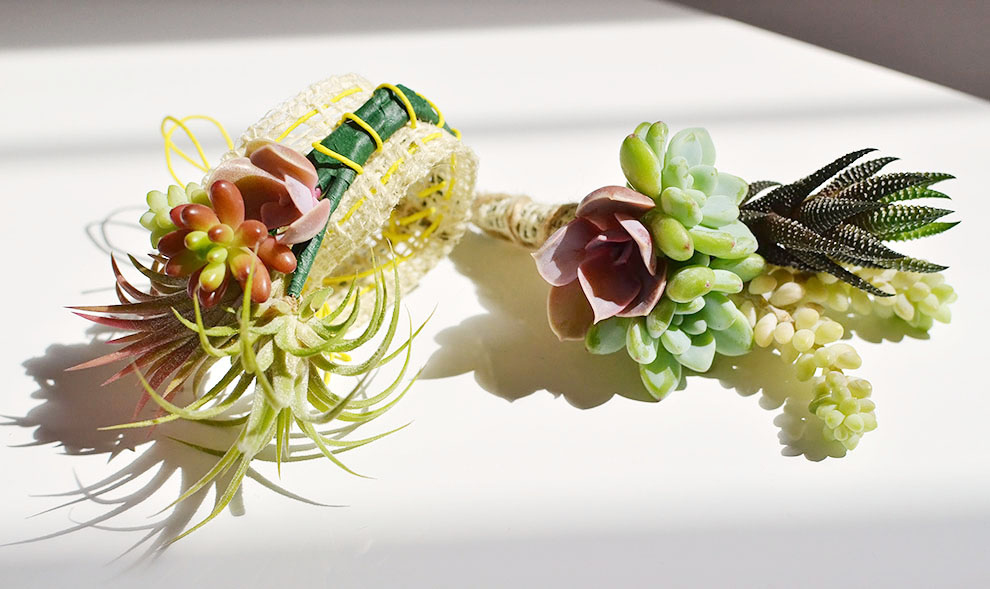 Now here are some more pictures of succulents, because succulents <3