This is a Peep chandelier.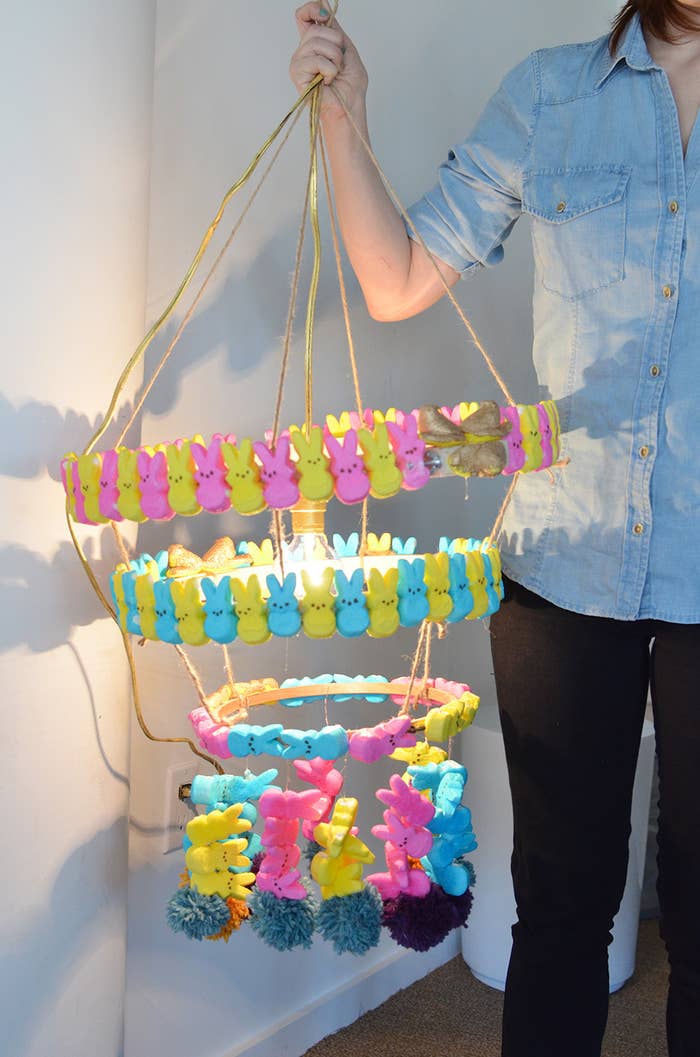 In order to make one, you'll need: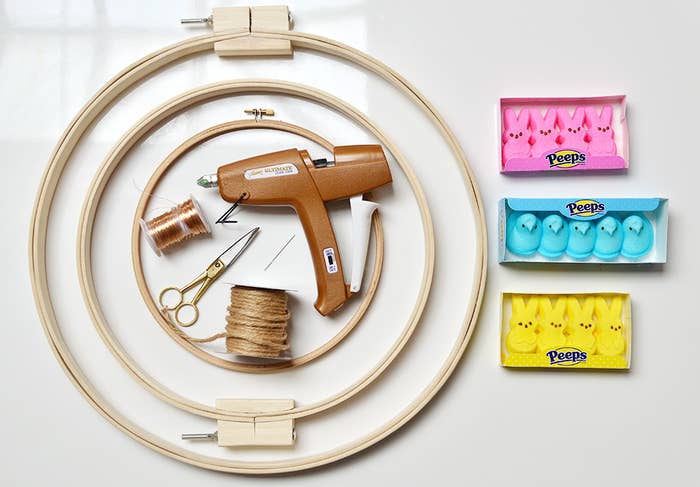 Start by cutting 8 footlong pieces of twine.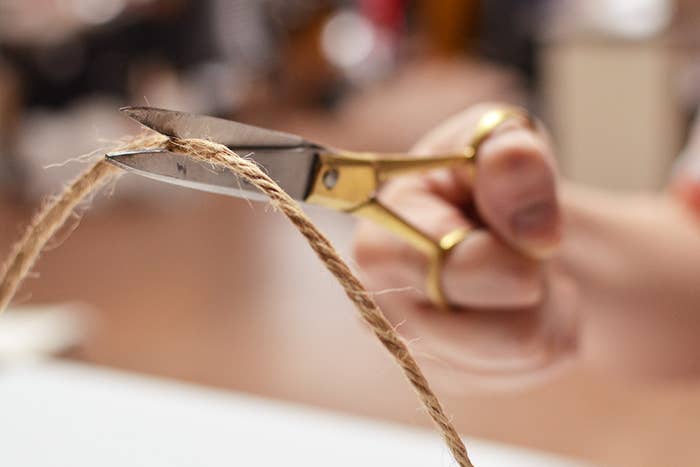 Double knot the twine around the larger hoop so that it hangs down.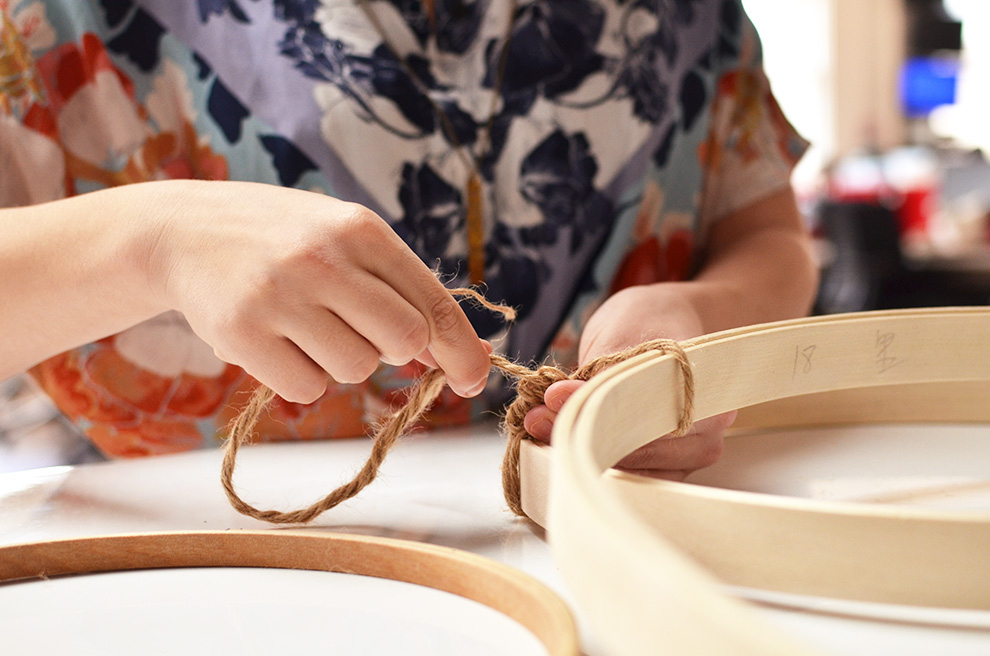 Tie the twine around the smaller hoop so that it points upward.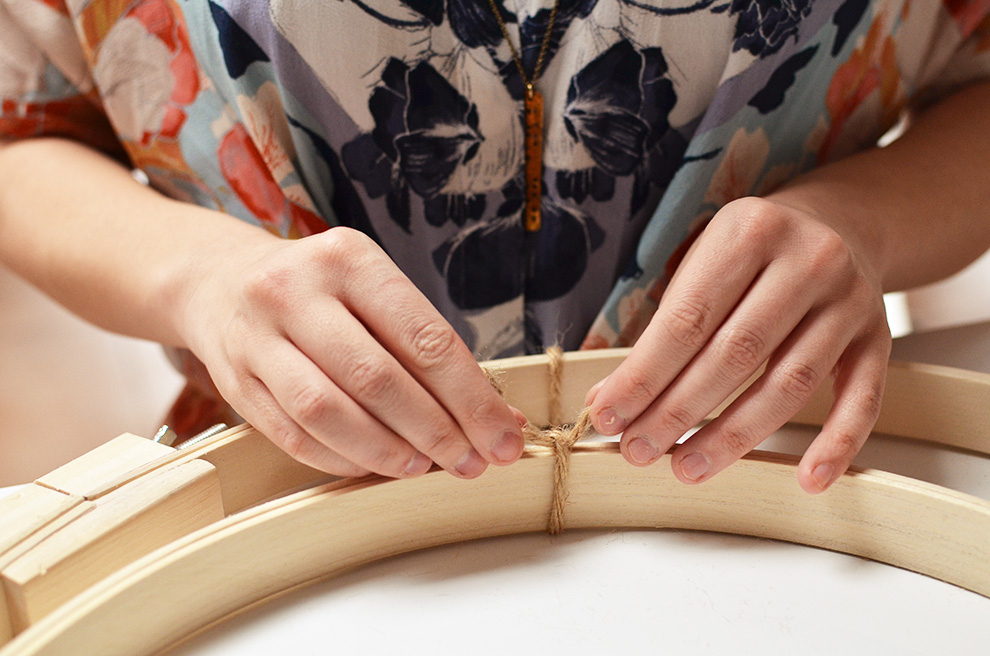 Repeat this step three more times.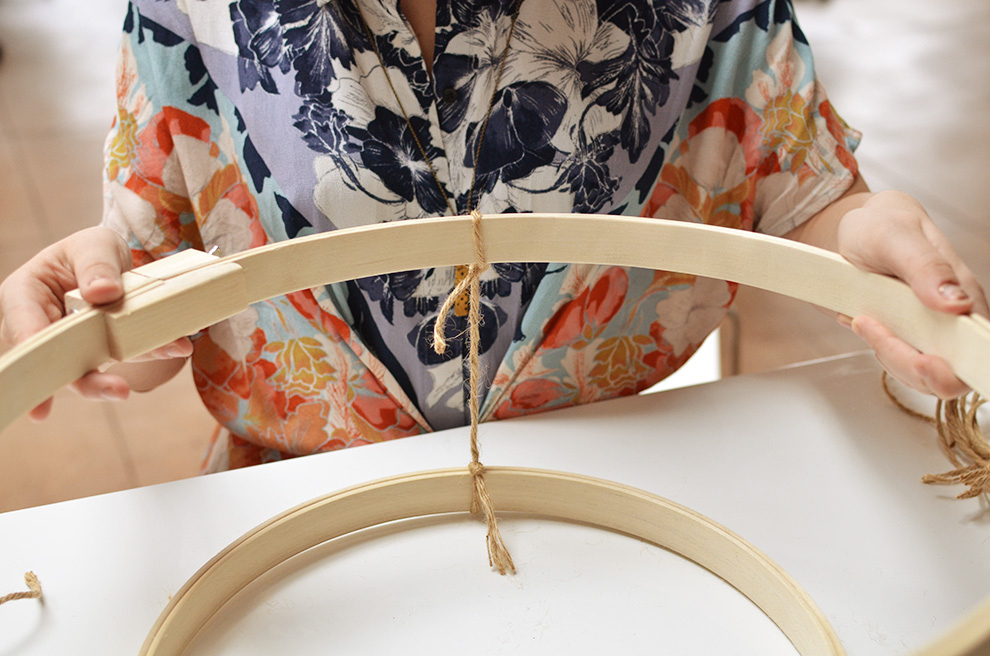 Use the remaining 4 pieces of twine to attach the smallest hoop.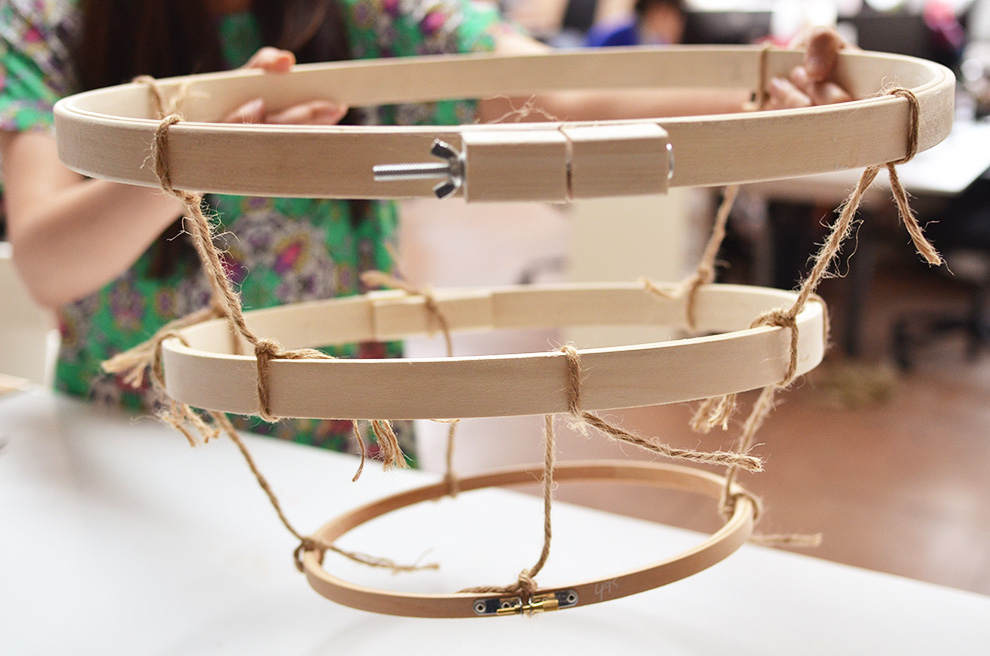 Now for the Peeps!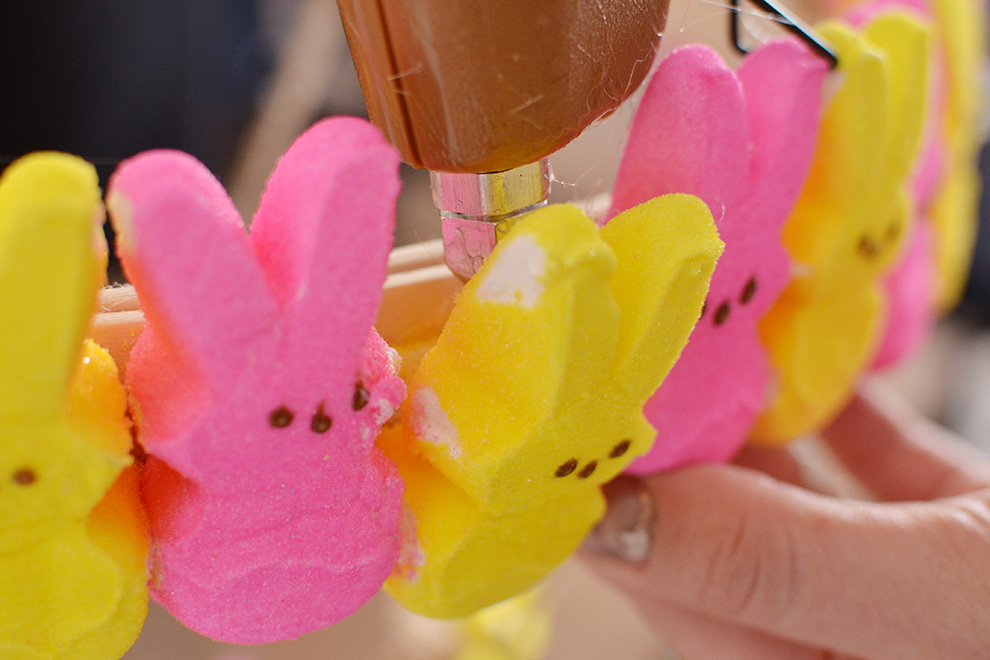 Cut the wire into 6 to 8 8" pieces.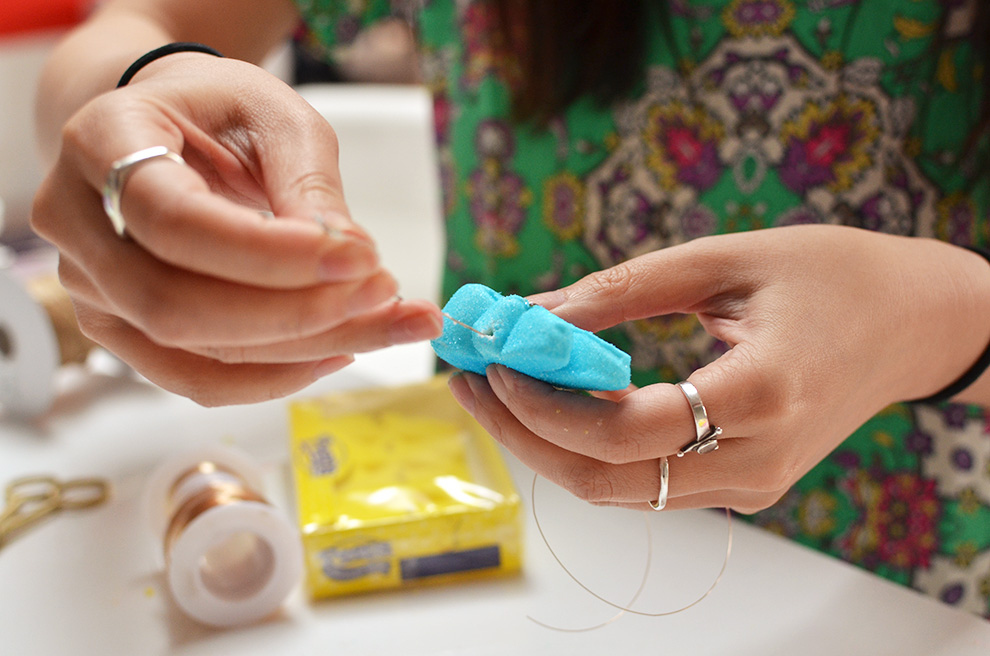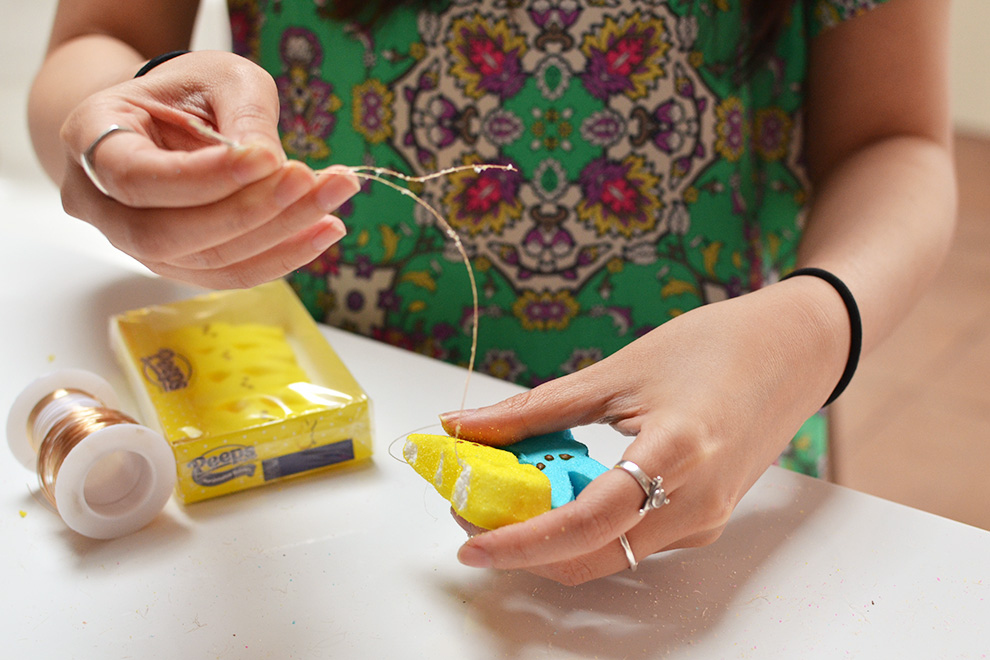 Using the free end of the wire, tie each Peep strand to the bottom layer of the chandelier structure.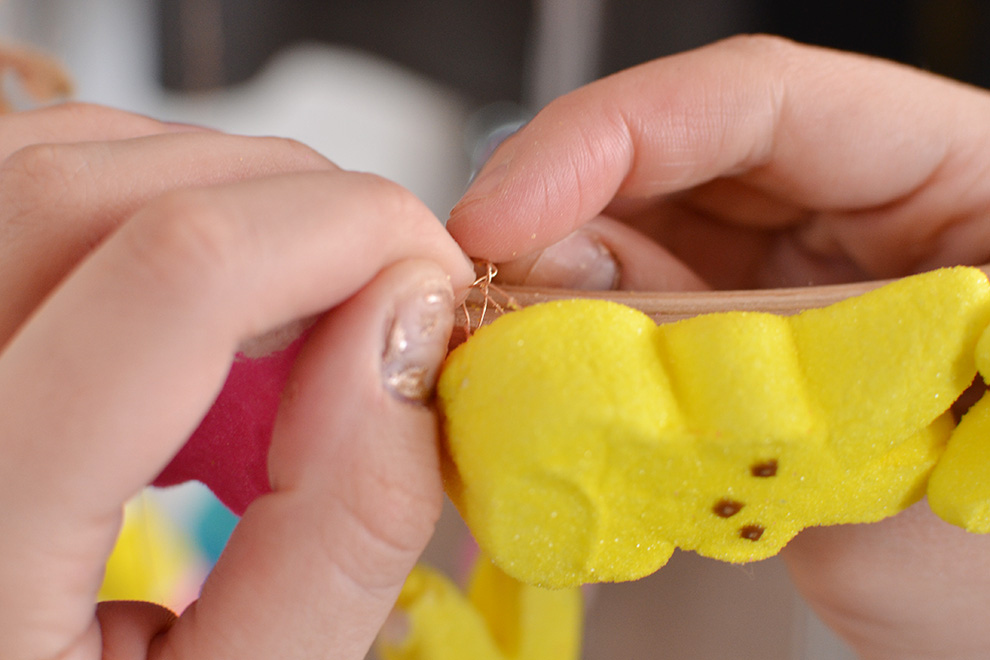 Cut two 3'-long pieces of twine, tie each end to one of the preexisting knots on the top layer, run the lightbulb down the middle and voila!