Inside BuzzFeed: A Day In The Life Of An….. Editorial Fellow
An insight into one of our fellowships from Jasmin, who is now a junior staff writer with us, but this is where it all started....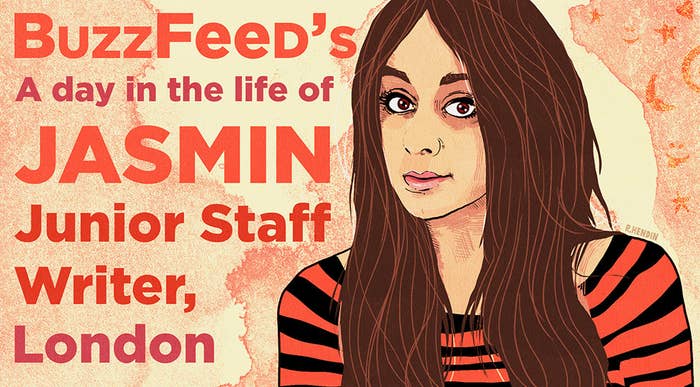 At the beginning of the fellowship, I was trained in how things are done at BuzzFeed; things like how to make quizzes, find weird and interesting stuff on the internet, and how to make GIFs (which comes in incredibly handy in those three months). But it wasn't all that long before I got the opportunity to put what I was learning into practice; within a week I'd published my first post.
The thing that makes the fellowship so different from some internships is that although you'll have guidance, you definitely feel like a part of BuzzFeed. There's no making tea for people involved unless, y'know, you're making it for yourself.
One of the best things about it was getting the chance to go around the different editorial desks and finding out what you actually like to do and what you're good at, whether that's making a science post, writing for BuzzFeed Life (the very aesthetically pleasing lifestyle posts), or trying news.
There's so much freedom in terms of what you want to write about. In my three months I wrote about things ranging from the embarrassment of being an edgy emo teen…

...to a story about a lion in a wheelbarrow.

In three months, I'd gone from never having made content like this before to being able to make posts people would want to share. And that's entirely down to all the things I learned on this fellowship.
By Jasmin Nahar (Junior Staff Writer)