Protein bars can sometimes be a quick fix meal for those on the go. Technically, they're made for people who live an active lifestyle, but, personally, I am going to eat them whether I am active or not. After watching "Mean Girls" for the billionth time last week, I became weirdly fascinated by the well-know and fictitious Kälteen protein bar that causes Regina to unknowingly gain weight like crazy.
TBH, I didn't realize that the Kälteen bar was completely phony until I did some research.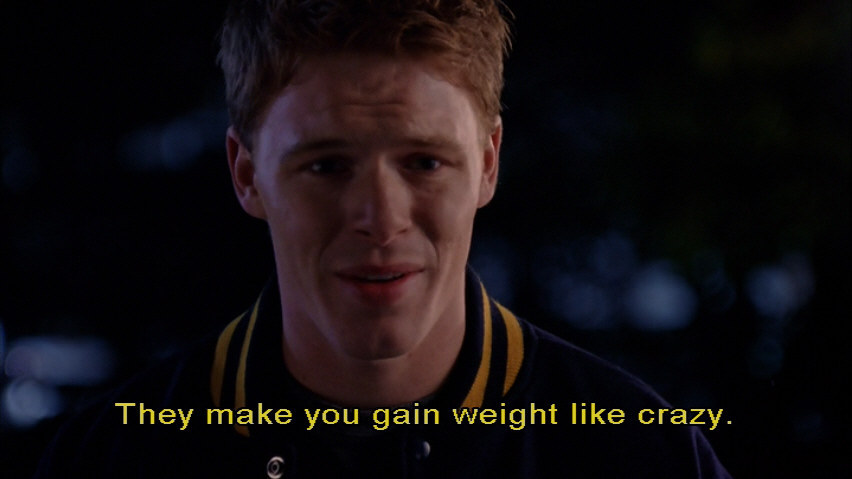 During my research, a much greater discovery was made:
THERE IS A DELETED SCENE THAT HELPS US VISUALIZE WHAT A KÄLTEEN BAR WOULD LOOK LIKE IF IT DID, IN FACT, EXIST.
Watching this deleted scene made me even more depressed that the bar was just a bogus product plucked from mastermind Tina Fey's imagination.
IF there were such a thing as a Kälteen bar, you better believe their sales would have skyrocketed after the premier of this movie.
BUT there's not, which brings me to the most important question I've posed in a long while: WHERE DO I FIND A PROTEIN/NUTRITION BAR SIMILAR TO A KÄLTEEN BAR?
I ask because I am ready to challenge myself with the Kälteen Bar Diet. For 5 days straight (because I am afraid of what will happen to my thighs, stomach, and arms if I challenge myself longer than that), I will eat NOTHING but bars. Yes, nothing.
But in order for this challenge to commence, I need your help! Comment below and let me know which bar is most similar to Regina's.
Yes, I might gain weight. Yes, this will suck. But how many people can say they went on a horrific diet just for the love of a fictitious protein bar in a cult classic? Not many.
Here goes nothing...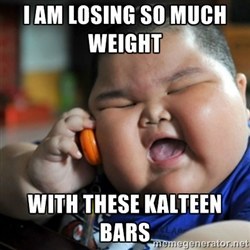 This post was created by a member of BuzzFeed Community, where anyone can post awesome lists and creations.
Learn more
or
post your buzz!