1.
The "I'm not going anywhere" text: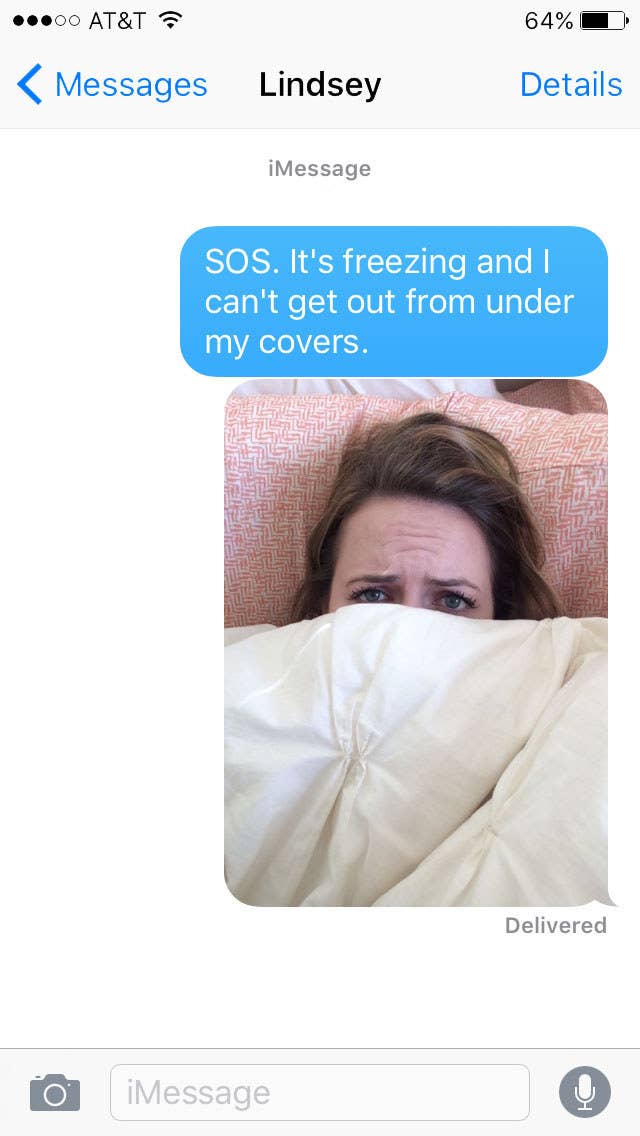 2.
The "trust me I'm prepared" text: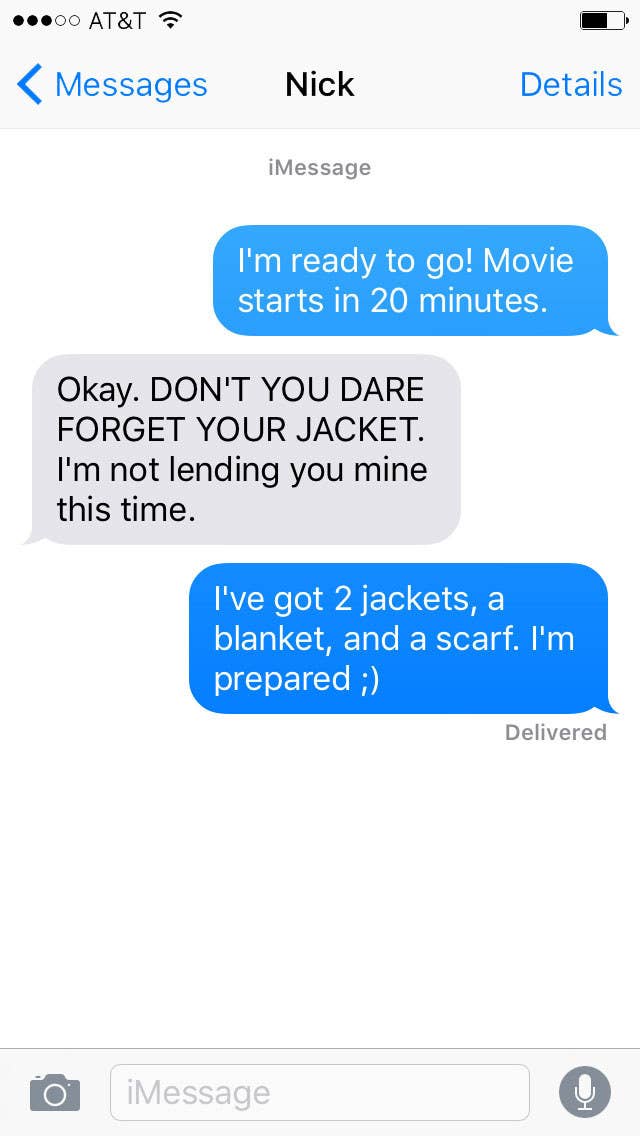 3.
The "constantly wearing socks" text: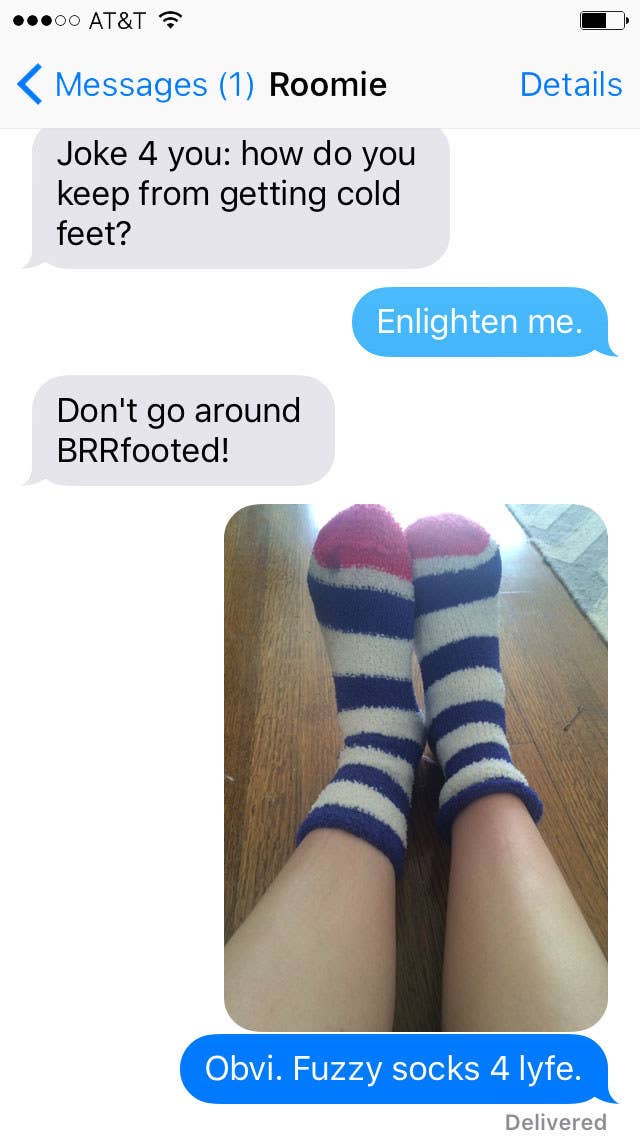 4.
The "I'm being a little dramatic" text: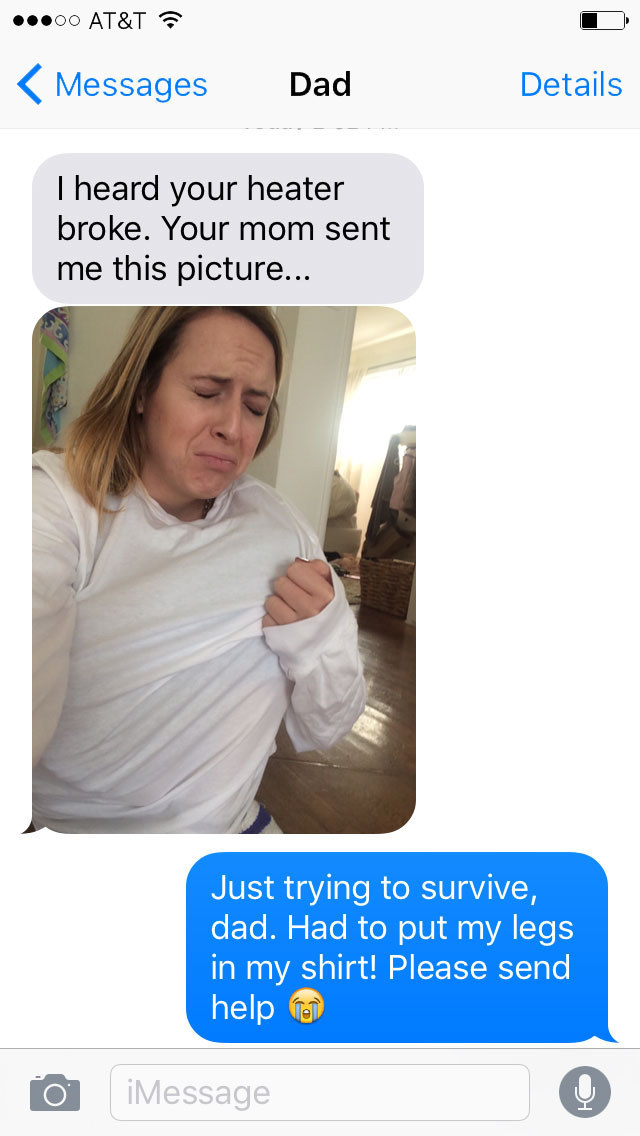 5.
The "I've tried everything" text: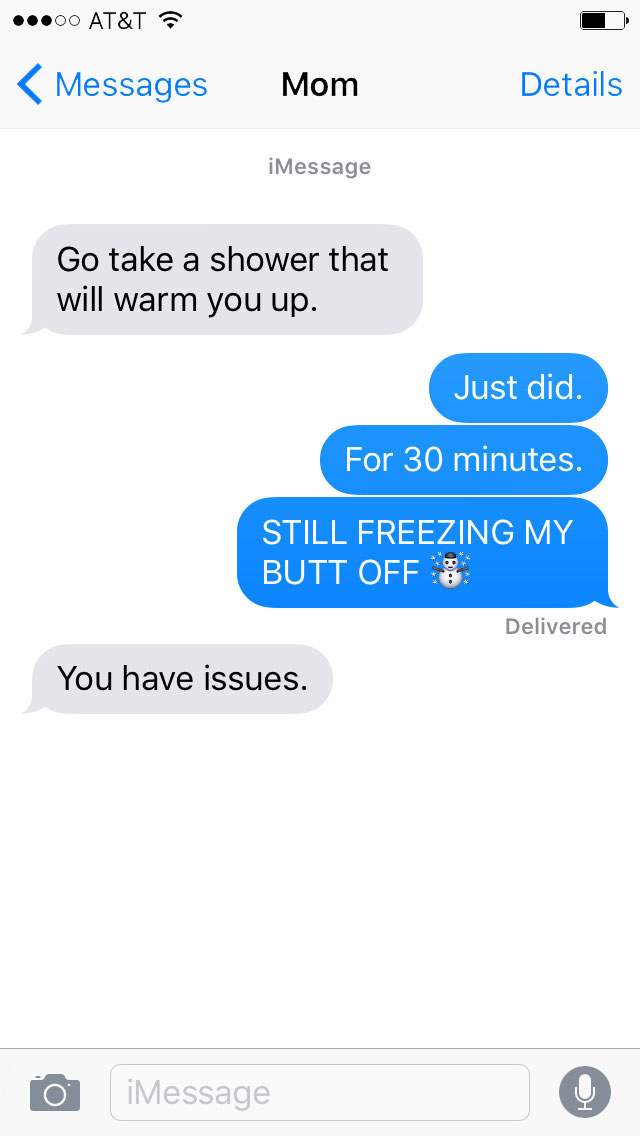 6.
The "I'm no Elsa" text: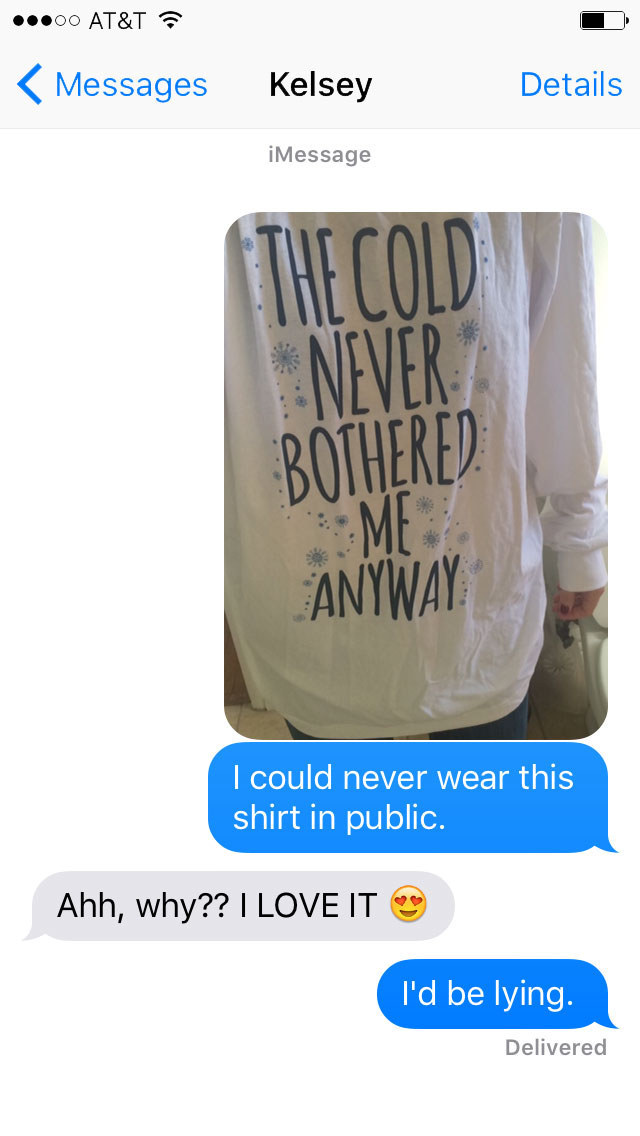 7.
The "too scared to tell others I'm cold" text: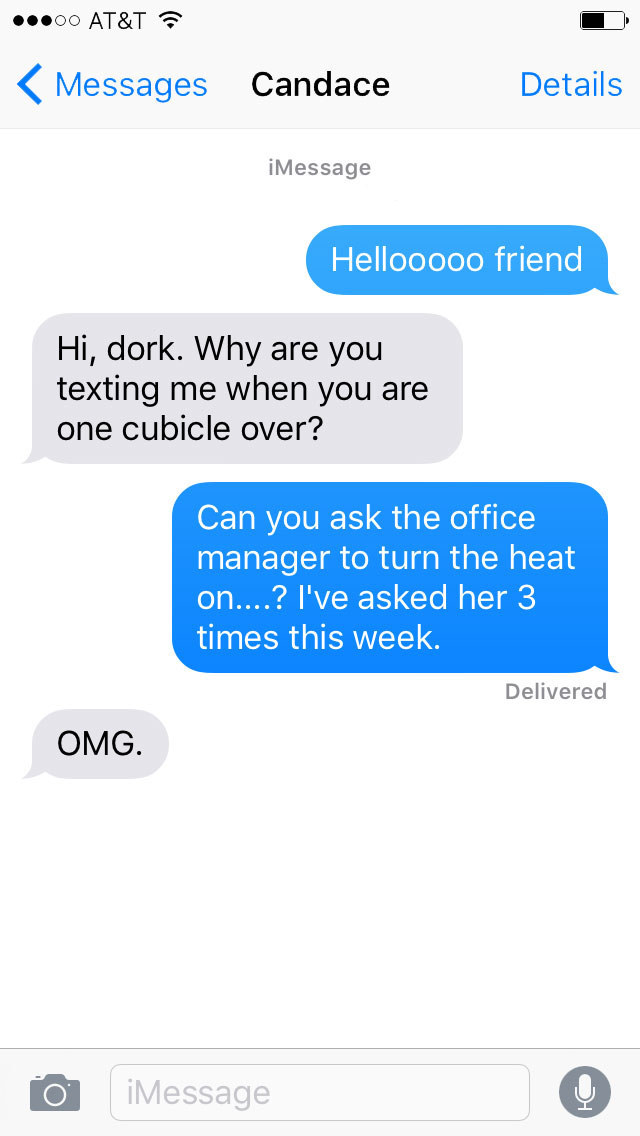 8.
The "everyone makes fun of my coldness" text: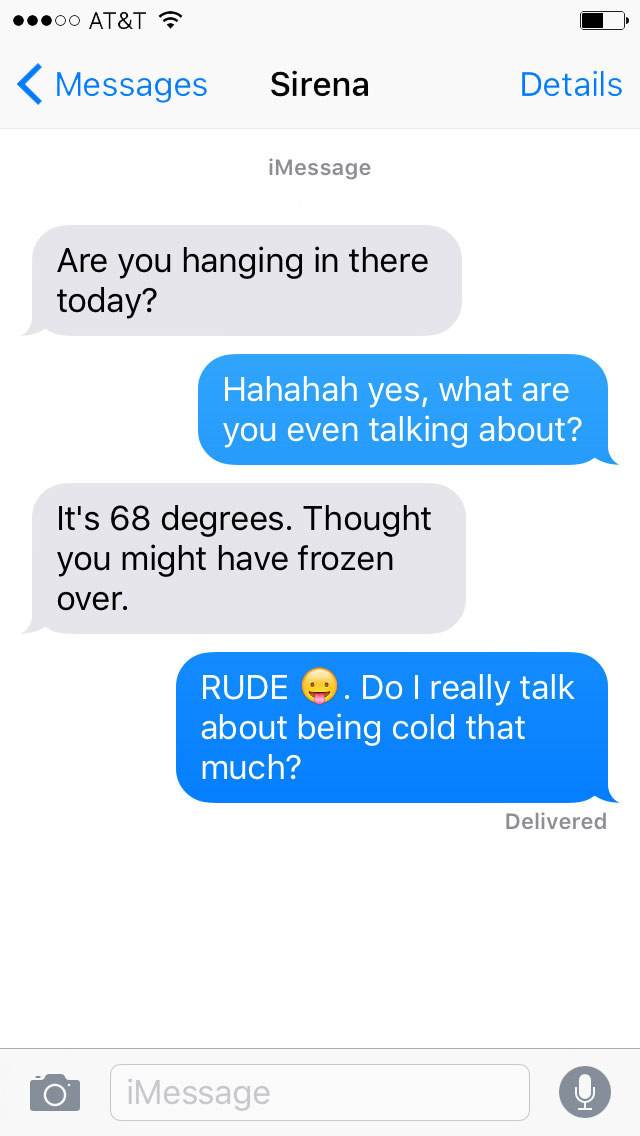 9.
The "leave me out if there is snow" text: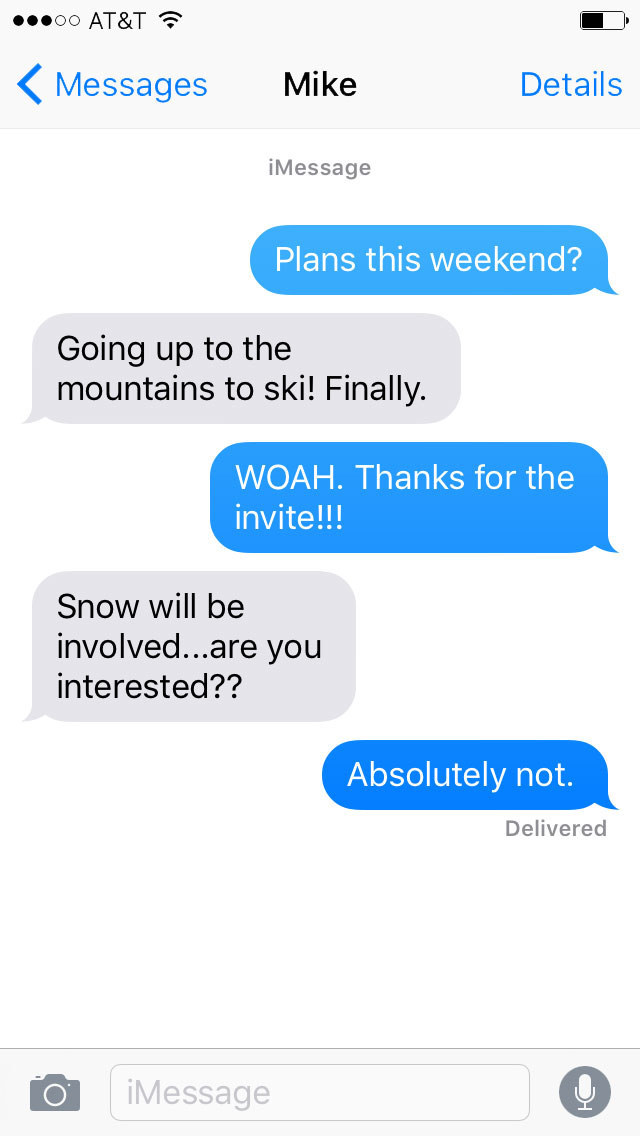 10.
The "hot drinks fix everything" text: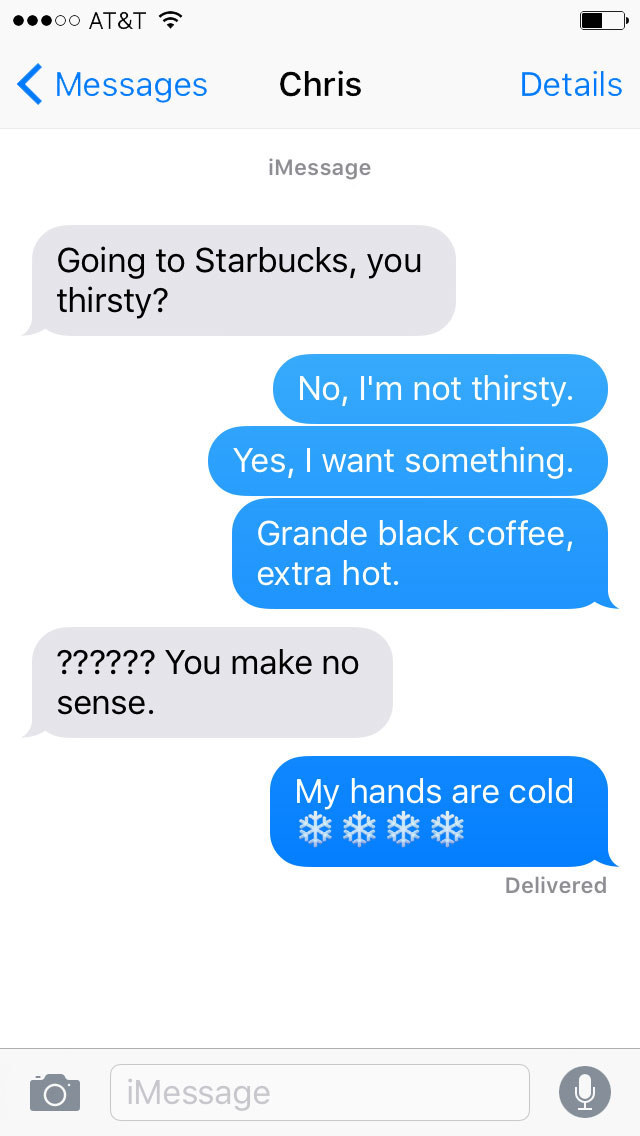 11.
The "roommate/thermostat debacle" text: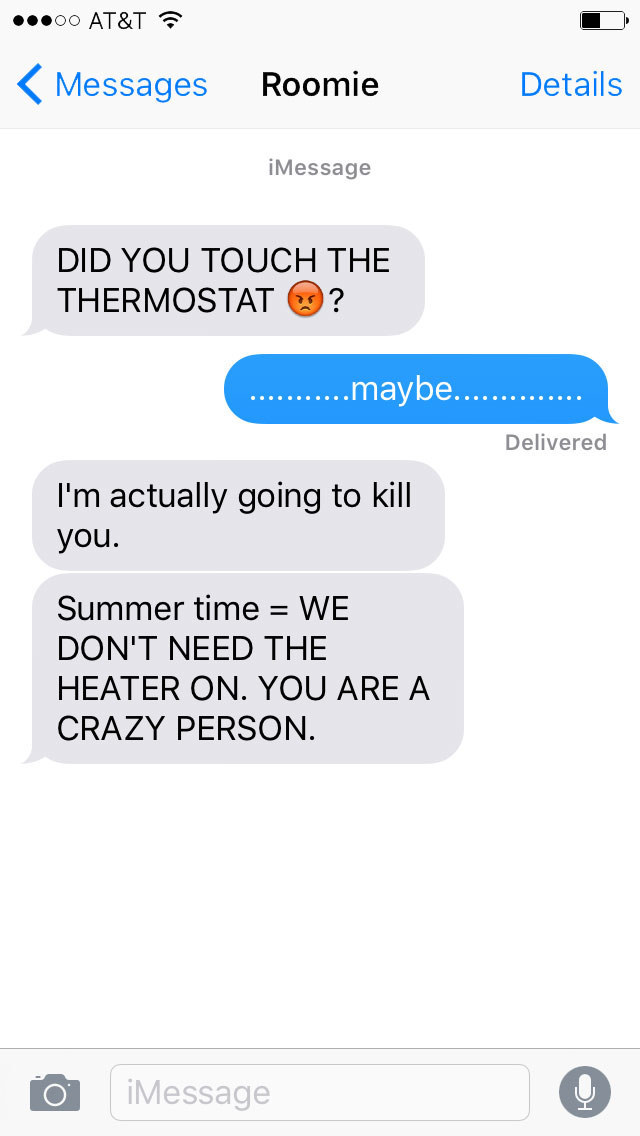 12.
The "your hands are freezing" text: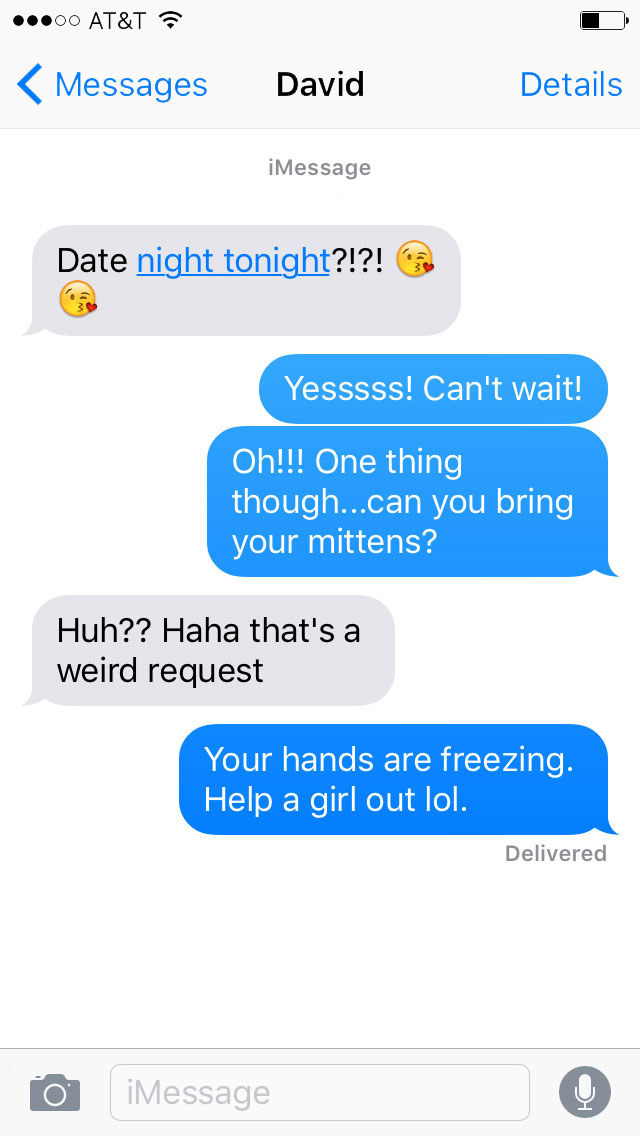 13.
The "bring me warmth" text: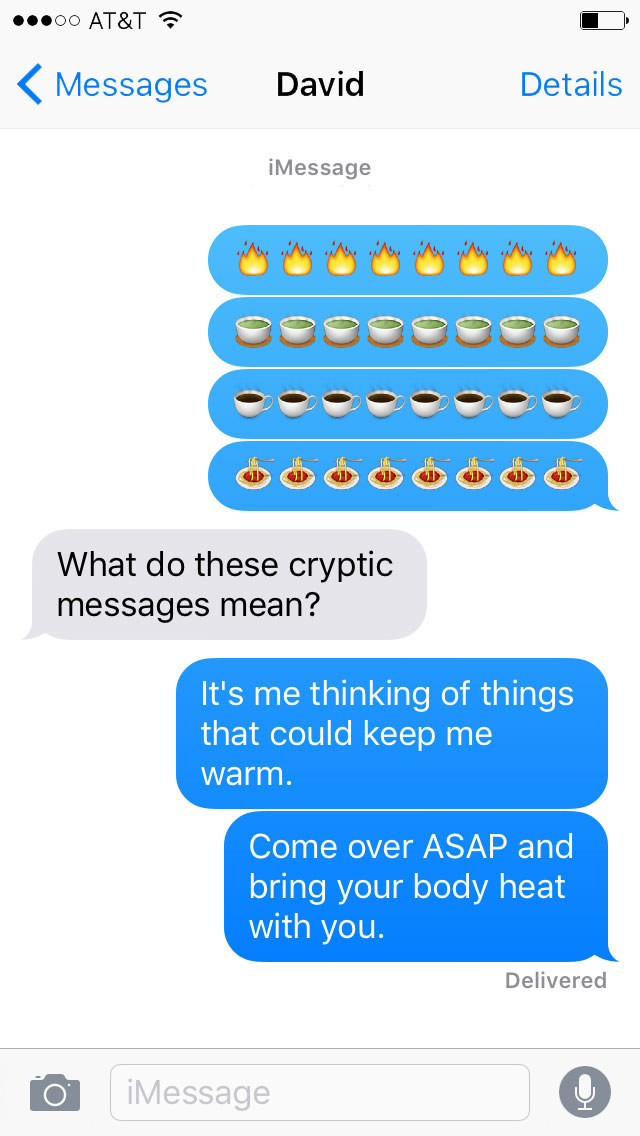 14.
And, finally, the "I don't do winter" text: