Are you looking for that perfect dress for that weekend party but you don't want to break the bank on a one night only number?R.A.I.D is what you're looking for.R.A.I.D is a Brisbane based clothing rental service for those with small budgets.Located in Brisbane's City Centre, with clothing rental starting from $5, looking great has never been easier.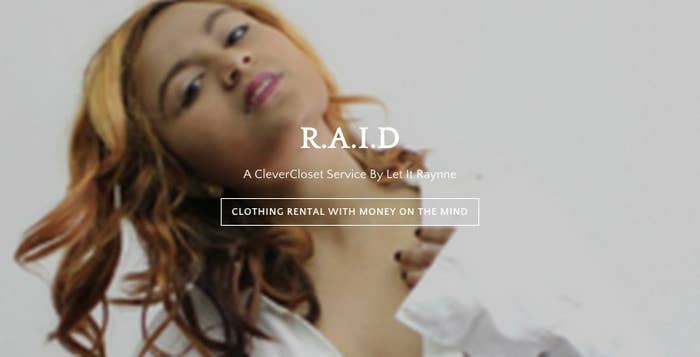 What is R.A.I.D?
R.A.I.D is a new Brisbane based clothing rental service started by Brissie teen Raynne Rasha. It offers a personal appointment only boutique experience for young women on the cheap.
Every appointment is a one on one 30 minute session with a stylist and can be personalised in advance.
It's perfect for girls who only need a fabulous dress for 1 night usage for under $20 and they do accessories too.

How R.A.I.D Works
1. There's a link on the R.A.I.D page for customers to make appointments on, click it to fill out an appointment form and book an appointment with their stylist. (They do not accept walk-ins, appointments are free as long as you rent something, otherwise they are a flat $5 fee).
2. Arrive 5 minutes early to your appointment so they can verify your details and give you their rules and regulations.
- Each customer will get 30 minutes to search through our racks and then an allotted time to try their picks on.
3. If you like it, rent it! However all their rentals are cash only transactions and do require a small deposit to ensure it's return and quality, so make sure to bring cash.
Rental periods are negotiable and can be discussed with the stylist.
4. Wash and dry all clothing rented, call them for a return time and return it to them by 5pm on your last day of rental.
5. Collect your deposit and let them know about your experience!
Check out http://letitraynne.weebly.com/raid.html for more information.