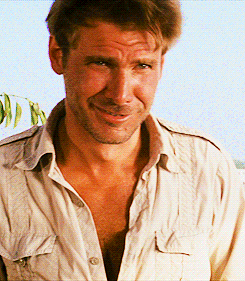 Like most travelers, I have been stricken with Wanderlust since childhood, growing up on movies like the Indiana Jones series and mysterious TV Shows like the X-Files did nothing but peak my interest in the unknown.
That's why I compiled this quick list for you, fellow tramps, to seek out and discover some the lesser known sights in California. You'd be surprised what is waiting out there to be discovered!
The Wine caves built by Chinese laborers into volcanic rock were used for wine aging and storage. Construction on the first caves began in 1871. In 1881 a second set of tunnels began to be built.If you visit Napa Valley California today you'll be able to view this first wine cave at the Del Dotto Vineyards at 1055 Atlas Peak Road in Napa, CA . In 1997 the wineries new owners restored the original winery and started to store their wines in the historic caves.
There are 11 miles of service and pedestrian tunnels that lie beneath Downtown LA. During the Prohibition Era, these tunnels were used to illegally transport alcohol to local bars and speakeasies. One of the tunnels still runs right to the basement of a bar called King Eddy Saloon. Unfortunately, the majority of the network has been blocked off because it is an earthquake hazard. The remaining tunnels mainly run under existing government buildings. Walking through the tunnels gives you somewhat of an eerie feeling. It's almost like you've been transported to the set of a Saw horror flick.
THERE'S TUNNELS THROUGHOUT BAKERSFIELD, yeah. That's right, everywhere, some even connect to form a city that once thrived with life over a century ago. Old Chinatown, some call it. The oddest part of these tunnels is how relatively unknown they are to many Bakersfieldians who have spent their whole lives here.I have searched the internet for more information or possibly a map of the tunnels in our town, but I can't find anything that could help you pinpoint exactly where they are. The only two remaining ways are from word of mouth and Fallout. Yeah, I said it, Fallout 1 to be more precise. The game was meticulously built to resemble this city, including the tunnels that reside under it.Don't be surprised to find that many of these tunnels have since collapsed after the Earthquake of 1952.More information can be found on this
Reddit
post.
NPR
covered the topic as well with the Bako Californian News."There were originally 16 tunnels between Bakersfield and Tehachapi. They were numbered one through 17 –the number 13 was not used" –
Gia, G. P. (2012). Underground Bakersfield [Editorial]
4. Donner Pass Summit Tunnel
The Donner Pass Summit Tunnel / Hike is breath taking, literally. You'll be out of breath frequently. It's also stuffed full of juicy history. The best part about this particular underground haven, is the scenery, your deep in the mountains, adjacent to the lake, surrounded by nature. Most people suggest you bring a buddy to make things less creepy!
A bit of history, the 1700 foot tunnel was the first railroad line to traverse the Sierra Nevada area. Like most tunnels in California it was built by Chinese workers over a year and a half of labor.
5. Burro Schmidt Tunnel
Let me start by saying that this tunnel might be covered in red tape. It's currently being disputed for ownership between an old mining family and the U.S Government. Because of that, I'd proceed with caution if you decide to venture this way. If you do, expect to be hot, just like most other parts of Califorina, this one is dry.
If you do decide to discover what lies within these lands, look out for ghosts! (kidding, maybe)
Here's a bonus location! Here's a exerpt from an article written in 1934 from the L.A. Times about an 5000 year old underground city below L.A. inhabited by lizard people. Seriously.
"Busy Los Angeles, although little realizing it in the hustle and bustle of modern existence, stands above a lost city of catacombs filled with incalculable treasure and imperishable records of a race of humans further advanced intellectually than the highest type of present day peoples, in the belief of G. Warren Shufelt, geophysicist mining engineer now engaged in an attempt to wrest from the lost city deep in the earth below Fort Moore Hill the secrets of the Lizard People of legendary fame in the medicine lodges of the American Indian.
So firmly does Shufelt and a little staff of assistants believe that a maze of catacombs and priceless golden tablets are to be found beneath downtown Los Angeles that the engineer and his aids have already driven a shaft 250 feet into the ground, the mouth of the shaft being on the old Banning property on North Hill street, overlooking Sunset Boulevard, Spring street and North Broadway.
And so convinced is the engineer of the infallibility of a radio x-ray perfected by him for detecting the presence of minerals and tunnels below the surface of the ground, an apparatus with which he says he has traced a pattern of catacombs and vaults forming the lost city, that he plans to continue sending his shaft downward until he has reached a depth of 1000 feet before discontinuing operations."
This post was created by a member of BuzzFeed Community, where anyone can post awesome lists and creations.
Learn more
or
post your buzz!
Looks like there are no comments yet.
Be the first to comment!