In the video below, Danny MacAskill takes his riding back to the roots of trial riding, exploring the forgotten town of Epecuén in Argentina, a location that has been submerged for the majority of the past 25 years.
A drone was used to get all the aerial shots seen in the video. According to Danny, the purpose of the drone was to help put Epecuen into perspective and bring the location to life. The drone was able to capture him jumping across two buildings...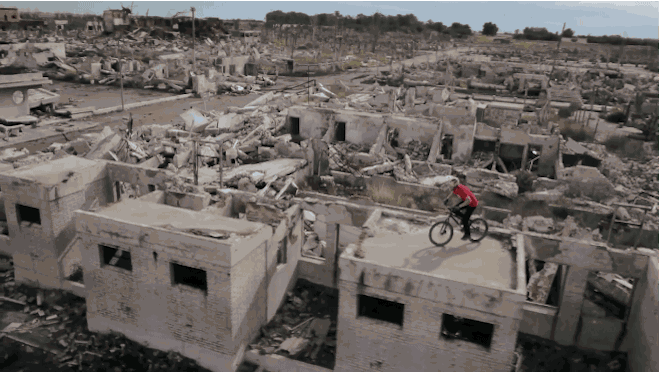 Flipping off of forgotten ramps...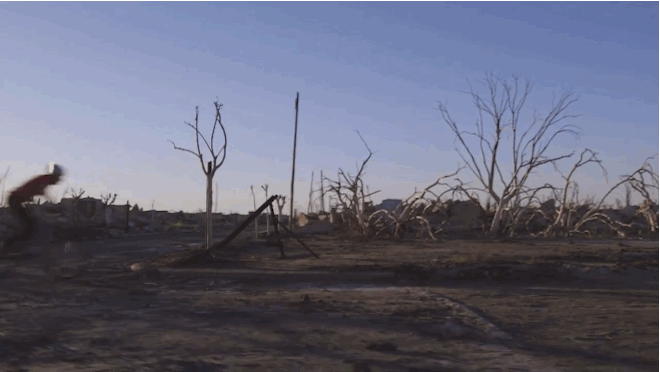 And bunny hops like you've never seen them before.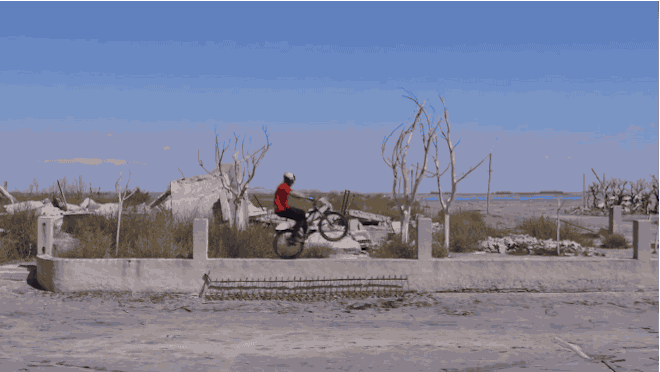 Overall, it seemed like a pretty successful trip for Danny and the Red Bull crew.