Ignacio Echeverría, 39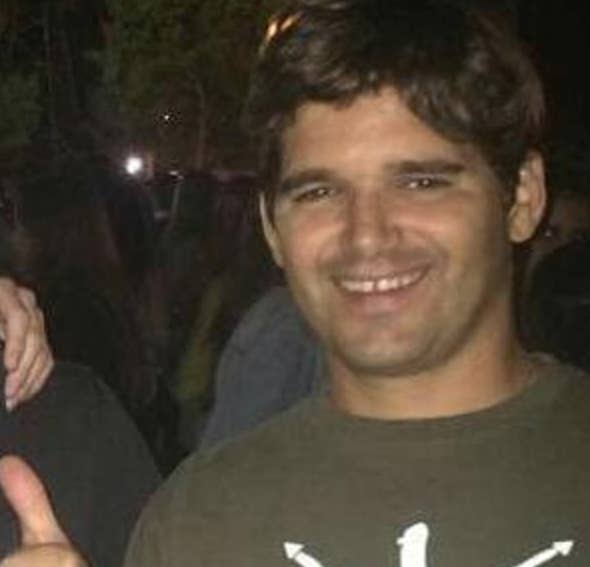 Ignacio Echeverría, 39, was among the people who died in Saturday's attack, his family has confirmed.
Echeverría, from Spain, was living in London and working as a financial adviser at HSBC.
"Ignacio didn't survive the time of the attack," his sister Echeverría wrote on Facebook.
"Thanks to all who loved him and took care of. We know that we are not the only sad.
"We want to see and be with the body of Ignacio. It seems that until Friday as soon we can't be with her body."
Spanish authorities, along with Echeverría's family, have been critical of UK officials over the time taken to confirm his death. On Monday, police requested that the family provide Echeverría's fingerprints in order to aid identification but had otherwise received no further information. A spokesperson for the Metropolitan police told BuzzFeed News that identifying such large number of casualties was a complex and challenging process and that every effort was being made to make the process as quick as possible.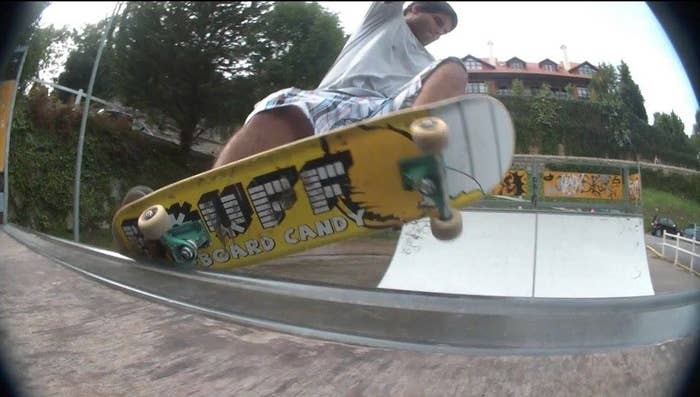 Echeverría has been dubbed the "skateboard hero" after it was reported that he sustained his injuries while using his skateboard to ward off the attackers after he rushed to help a woman who was being attacked on London Bridge. He was on his way home from a local skate park at the time.
Shortly after his death was announced, members of the public left messages on his Facebook page lauding his fatal act of heroism.
"Your bravery and generosity, offering your life to save an unknown woman, has shocked us all," Alejandro Candioti wrote.
"You were an example for humanity. We haven't met, but today I'll talk to my children from you.
"You will be remembered forever as a true hero. A hug to your whole family, friends and affections. Until Forever, Ignacio Echeverria."
Cristhian Miller wrote: "You were very brave and a hero risking your life for another human being. You are an example of humanity. Rest in peace."
Xavier Thomas, 45
The Metropolitan police confirmed 45-year-old French national Xavier Thomas, was killed during the London Bridge attacks.
Thomas's body was pulled from the River Thames near Limehouse, a short distance along the river from where the attacks took place.
His girlfriend, Christine Delcros, was seriously injured in the attack, and remains in a serious but stable condition in hospital, her sister Nathalie Cros Brohan said on Facebook.
"Xavier, my love, my sun, you have marked my heart for ever as no one had been able to before," Delcros said in a statement.
"I will cherish you intensively in my heart and that way our love will link us forever. You have been a father who did everything for his children and such a caring lover to me, that you could only be loved.
"I wish, during these difficult times, to pay tribute to the exceptional man you were and will still remain for us all. I love you. Your Christine."
Thomas's 24-year-old daughter, Noémie Thomas, also issued this statement on behalf of his family: "The things that were important to Xavier were his children and his work. Xavier would not be content with a quiet life, he needed to always discover more and he would include his children as soon as possible.
"Xavier was not attached to material things, he preferred to discover other cultures and other countries. He was very faithful to people; many professional encounters have often developed into friendships."
The French minister for foreign affairs, Jean-Yves Le Drian, extended his condolences to Thomas's family and friends. "I assure all the families concerned of my profound solidarity at this painful time," he said. "As I pledged in London, everything will be done to support the victims and their families in this ordeal."
Alexandre Pigeard, 26
Alexandre Pigeard, who was born in Paris, died after he was fatally stabbed by one of the terrorists while working on the terrace of a restaurant in Borough Market.
Pigeard, who had been working there for nine months, was a fan of electronic music and a DJ. He was a member of "Club 808", a group of DJs based in Caen, in Normandy, France.
His family said in a statement that "Alexandre was a marvellous son, a perfect older brother and a radiant young man much loved by all who had the good fortune to meet him.
"All his friends praised his kindness, his good humour and his generosity."
Sebastien Belanger, 36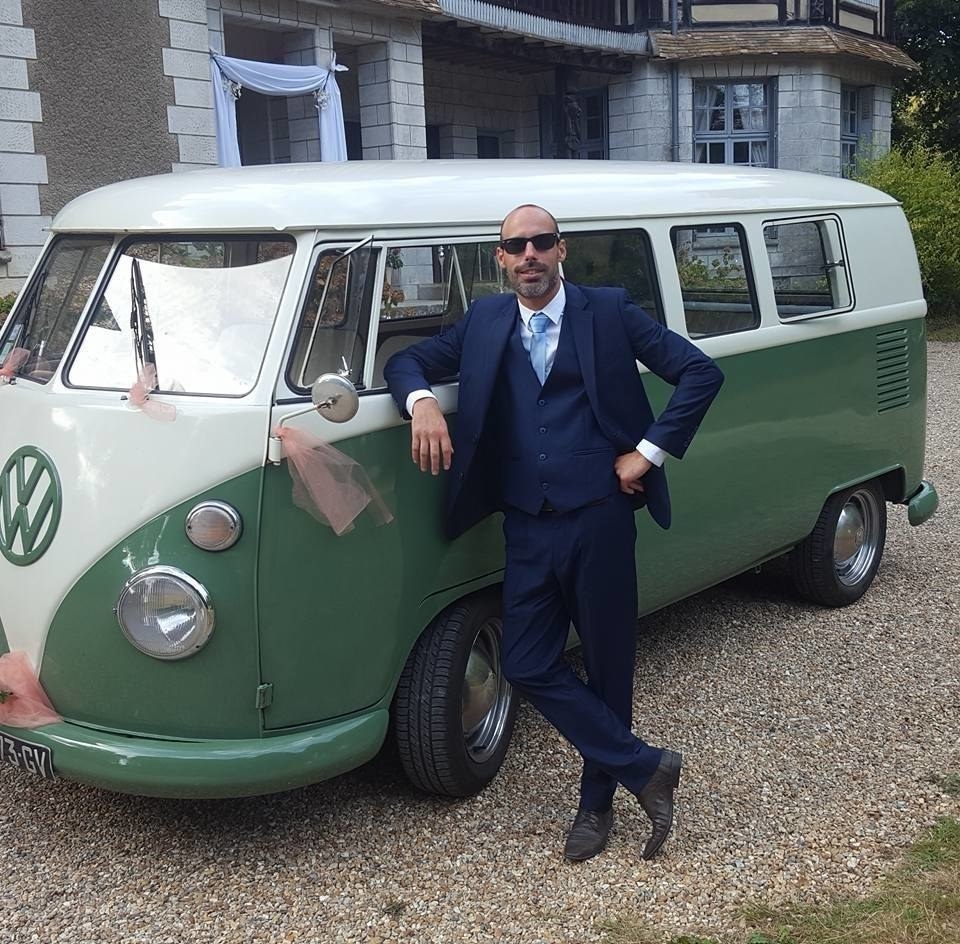 French chef Sebastien Belanger, 36, has been identified among the dead following Saturday's London Bridge attack.
Belanger, who lived in London, worked at the Blueprint café a short distance along the Thames from where the attack took place, and had been in the London Bridge area watching football with friends on Saturday night, according to the Evening Standard.
Friends and family, led by his girlfriend Gerda Bennet, had been searching desperately for Belanger, who disappeared following the attack.
"Saddest and heart breaking news I ever received. My brother, my dear friend Sebastien Belanger you will be so missed," Pawel Rolka, a friend, wrote on Facebook on Tuesday night. "My heart is full of anger and pain. It was amazing working with you and I'm pleased I meet you in my life. RIP Sebastien Belanger."
Earlier, Bennet had updated her profile picture to an image of her and Belanger with the simple caption "Mon Amour", meaning "my love".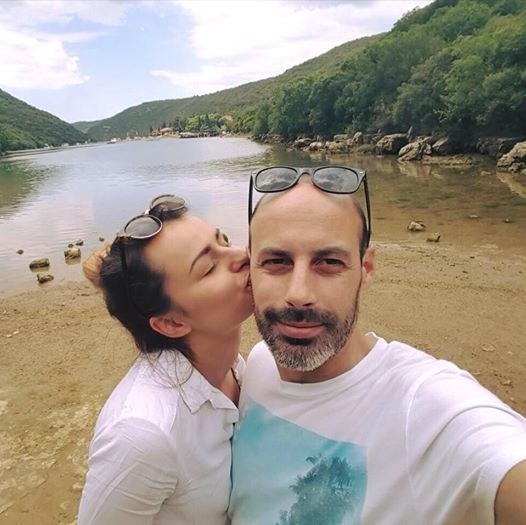 Sara Zelenak, 21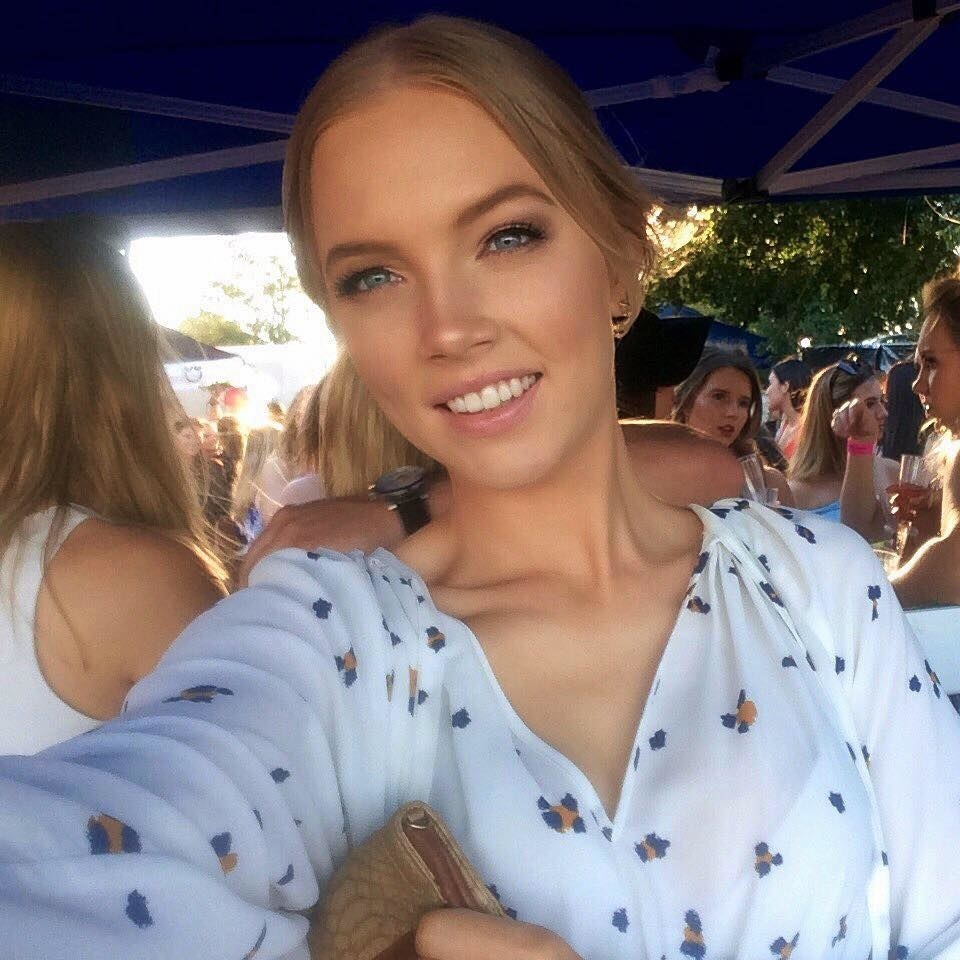 Sara Zelenak has been identified as the second Australian killed in the London Bridge terror attack on Saturday night.
"We are deeply saddened at the tragic loss of our beautiful daughter and sister of Harrison and Scott," her family said in a statement.
"Sara's family and friends are devastated. We would like to thank our friends and family who are helping us through this very difficult time."
The 21-year-old from Brisbane, who is thought to have been living in London working as a nanny, was reported to have become separated from her friends at the time of the attack.
"Rest easy wherever you are, I hope there is lots of KFC and hot boys with you. Forever love," her best friend, Sam Hetherington, wrote on Facebook on Wednesday morning.
"Just Thursday I messaged you and you told me everything will always work out," she continued. "You would be so overwhelmed by the love from everyone and probably be very salty from the dorky pictures we have together that are all over the world."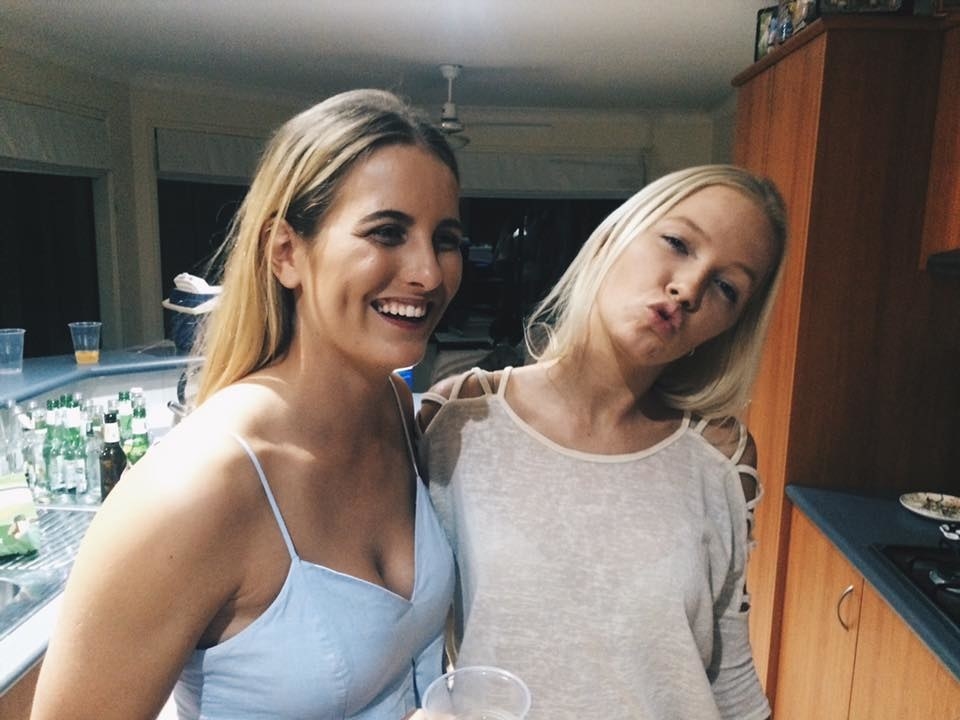 Australian foreign minister Julie Bishop had earlier said she was "deeply saddened" to confirm that two Australians had died.
Prime minister Malcolm Turnbull also said the government had been in touch with the families of both Australian victims.
"We have been in touch with the families of the two young women that you've mentioned, Kirsty Boden and Sara Zelenak," he told 3AW radio.
Earlier in the week, Zelenak's stepfather Mark Wallace had said UK authorities had been unable to shed any light on where she was following the attack.
"Authorities in London can't give any information, they are in a terror lock down, so there's just no ability to find out or get any information... She's been gone for 48 hours and no-one has seen or heard from her," Wallace told News Corp on Monday.
Kirsty Boden, 28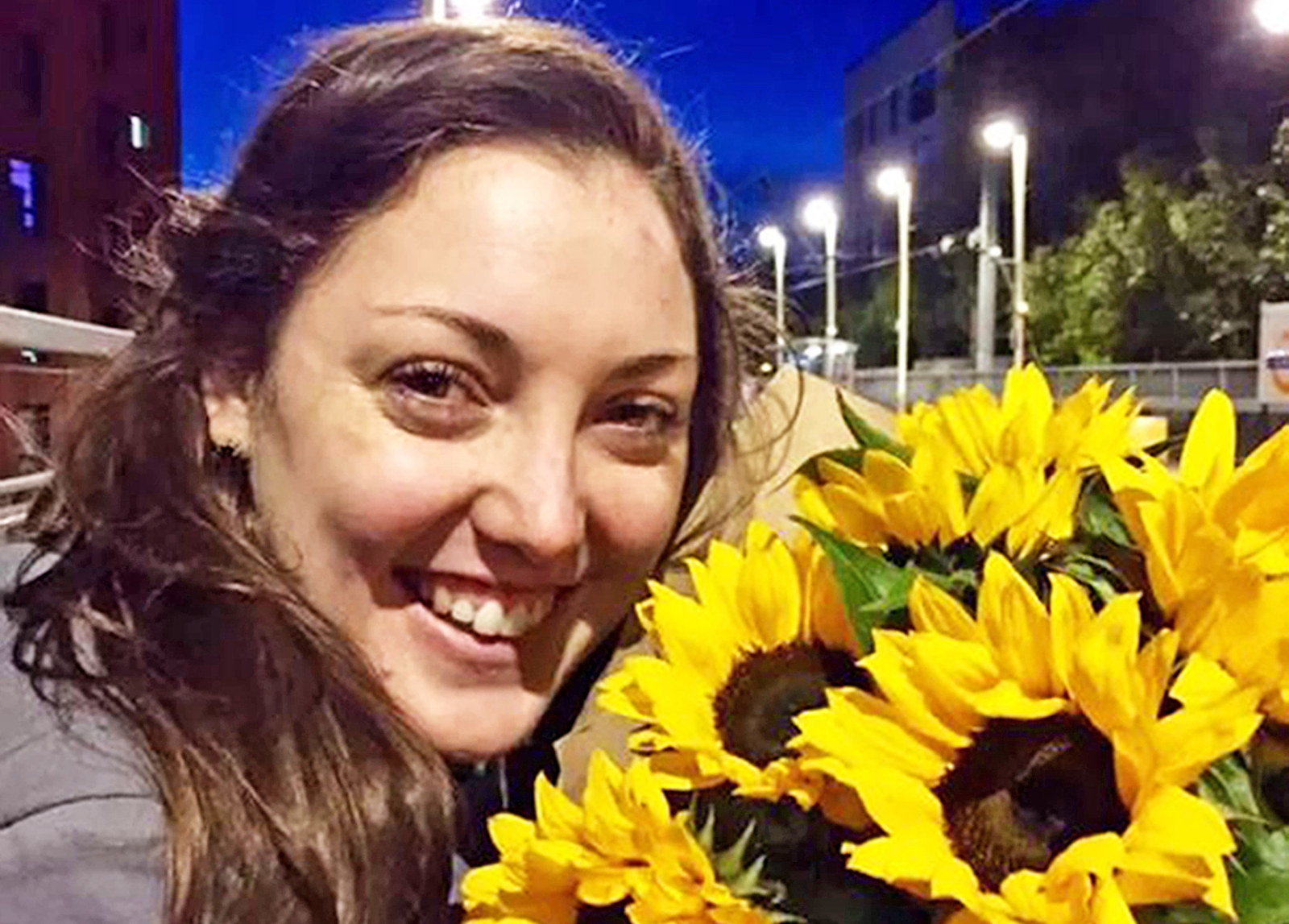 Kirsty Boden, a 28-year-old from Australia, was killed in the London Bridge attacks on Saturday, the Metropolitan police have confirmed.
Boden, a nurse who was living in London, died while trying to help others who had been injured in the attack on the bridge on Saturday night.
"As she ran towards danger, in an effort to help people on the bridge, Kirsty sadly lost her life," her family said in a statement.
"We are so proud of Kirsty's brave actions which demonstrate how selfless, caring and heroic she was, not only on that night, but throughout her life. Kirsty, we love you and will miss you dearly."
Boden worked as a nurse at Guy's hospital, situated in the London Bridge area, where many of Saturday night's victims were treated. Dame Eileen Sills, chief nurse at the hospital, said she could not put into words how sad she was to have lost one of her own team in the attack.
"Kirsty was an outstanding nurse and a hugely valued member of the staff team in theatres recovery, described by her colleagues as 'one in a million' who always went the extra mile for patients in her care," Sills said in a statement.
Jay Weatherill, premier of South Australia, offered his condolences to the Boden family. "This is a tragedy that will touch all South Australians," he said in a statement.
"Kirsty's death brings the horror of terrorism closer to home for us all.
"We all know someone who could have been innocently wandering through London last weekend. It's the random nature of this heinous crime which makes it so hard to fathom."
Boden was based in London, but spent her spare time travelling around Europe and documenting her adventures on her blog, The Time-Poor Traveller.
"I'm just your average dreamer, with a full time job and a constant longing to go where I haven't been," she wrote.
James McMullan, 32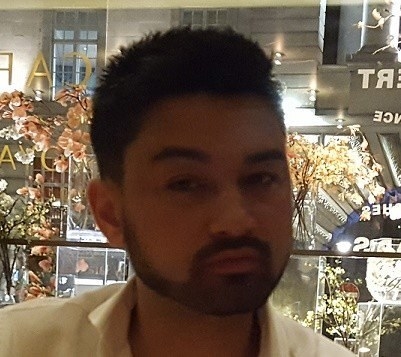 Londoner James McMullan, 32, was confirmed on Thursday as being among the people to have died in Saturday's London Bridge attack.
In a statement released through police, his family said: "It is with the deepest regret and sadness that we have today been informed that our son and brother has been declared a victim of the terrorist attack on Saturday night.
"We would like to send our condolences to the relatives and loved ones of all the others who lost their lives, as our thoughts are with them at this time.
"We would like to thank all the members of the services who did their utmost to 'serve and protect' the population of London from these deranged and deluded individuals."
The statement added: "While our pain will never diminish it is important for all of us to carry on with our lives in direct opposition to those who would try to destroy us and remember that hatred is the refuge of small minded individuals and will only breed more – this is not a course we will follow, despite our loss.
"We now ask for privacy at this difficult time and trust that our wishes will be respected."
His sister Melissa had previously said, in a statement read live on Sky News on Monday: "While our pain will never diminish, it is important for us all to carry on with our lives in direct opposition to those who have tried to destroy us."
"Hatred is the refuge of small-minded individuals, this is not a course we will follow despite our loss," she continued.
"From his friends that were with him that night, they want everyone to know what a generous and caring friend he was.
"Words will never be able to match his essence. There will only ever be one James. Nowhere else will you find such humour or unique personality with someone who puts friends and family above all else. He was an inspiration."
McMullan had been drinking at the Barrowboy and Banker pub on the south side of London Bridge, outside which the attack took place, on Saturday night, according to appeals by his friends on Facebook for information about his whereabouts in the wake of the attack.
It is believed he had gone outside for a cigarette and was supposed to meet friends afterwards, but they were unable to find him.
Christine Archibald, 30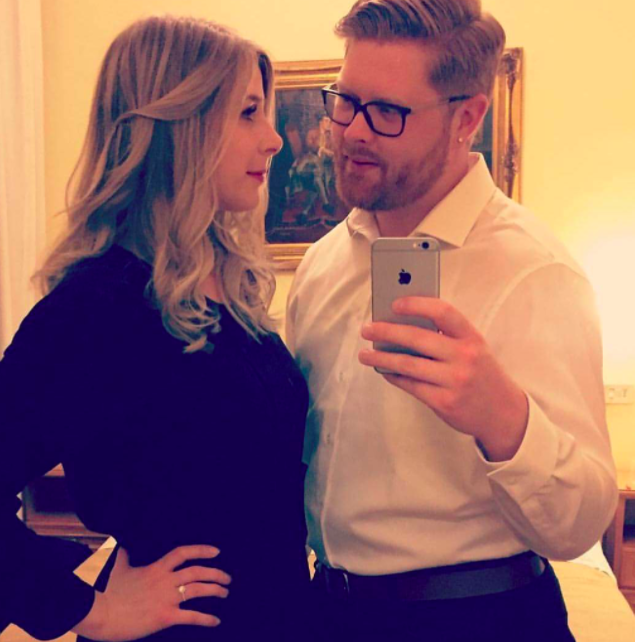 A Canadian woman named Christine Archibald was the first victim identified in the terrorist attack that left seven people dead in London Saturday night. Her family confirmed Sunday that she was among the victims struck by the van on London Bridge.
Archibald was from Castlegar, British Columbia, and worked in a homeless shelter before moving to Europe to be with her fiancé, according to her family.
In a statement released by the government, her family said Archibald "would have had no understanding of the callous cruelty that caused her death".
"We grieve the loss of our beautiful, loving daughter and sister who was 30 years old. She had room in her heart for everyone and believed strongly that every person was to be valued and respected," her family said.
"Please honor her by making your community a better place. Volunteer your time and labor or donate to a homeless shelter. Tell them Chrissy sent you."
Archibald died in the arms of Tyler Ferguson, her fiancé, his siblings told CBC News. The two were walking on the London Bridge when the van careened off the road, hitting Archibald, Ferguson's brother Mark told the CBC.
"They were very madly in love and had quite the plans for the future," Mark Ferguson said. "[It's] obviously very, very devastating for him. The love of his life has just been ripped away from him."
Cassie Ferguson Rowe, Tyler's sister, told BuzzFeed News: "[Tyler] loved her so much. She was his light."
Archibald graduated from Mount Royal University in 2015 with a diploma in social work. In a statement posted to Facebook, the school remembered her as a "truly outstanding student".
Emily Nussbaum, a former classmate, commented on the school's post, saying that Archibald "truly was one of the sweetest and kindest girls I've ever met".
This is a developing story and more victims will be added as they are identified. Check back for updates and follow BuzzFeed News on Twitter.