We Stalked U2's Most Dedicated Fan
To ask him some questions about the two (two!) cars he's used to express his love for the band.
There is a man in Brooklyn. He drives a Mini Cooper. And on top of it, he boldly proclaims his love for Irish rockers U2. It's something.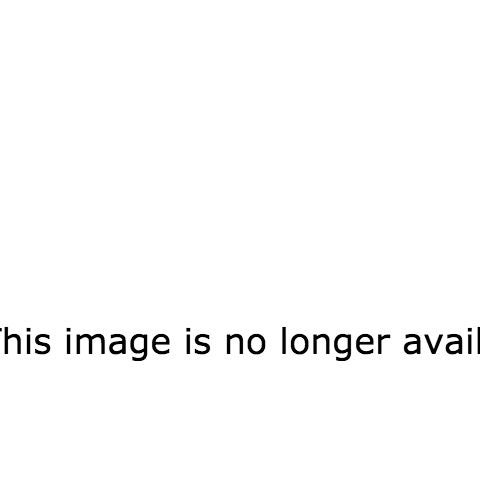 His name is Martin Høedholt, and we may or may not have very creepily put a note under his windshield wiper when we spotted his car in the Brooklyn neighborhood of Park Slope recently. (That's Martin with his baby on the right.) We just had to know more about the owner of this gem.
And more about the guy who could manage such an incredible feat of parking. Martin lives in Brooklyn, but is originally from Horsens in Jutland, Denmark. He moved to the States in 2011. The "U2 Rocks" Mini Cooper he drives now is the second "U2 Rocks" Mini Cooper he's owned.
The first he had done in Denmark. When he moved to the States, he bought another Mini, and before he even picked it up he had the "U2 Rocks" text he personally designed affixed to the top of it.
"I discovered U2 late," Martin tells BuzzFeed Music. "Back in High school, a friend named Krogh introduced me to the albums The Joshua Tree and Achtung Baby. I liked the music right away, and shortly after U2 introduced the album Pop, which I bought right away. Since then I have expanded my collection to all previous albums, and have grown with them through their releases."
Martin works as an information management consultant, and travels a lot for his job. "In the middle of the night I woke up in my hotel room in London and scratched down several ideas on how to design a cool U2 text on the roof of a Mini Cooper to show the world my fan commitment, but also spread the good tunes," he says. "It might seem crazy for most, but anyway."
There's more to Martin's "U2 Rocks" Mini than meets the eye. You can frequently see Martin's "U2 Rocks" car in the fan forums on the band's website. Martin doesn't understand iPhone users' anger over the free U2 album they received on their phones earlier this year. Here's the mock up of Martin's "U2 Rocks" design should you want to put it one on the roof of your own Mini Cooper. It's a beautiful day.