In honor of it's 18th edition the Québec food guide, Guide Restos Voi, has decided to do very racy ad campaign to celebrate -- certainly intended for those 18 and over.
Ummm... nice melons?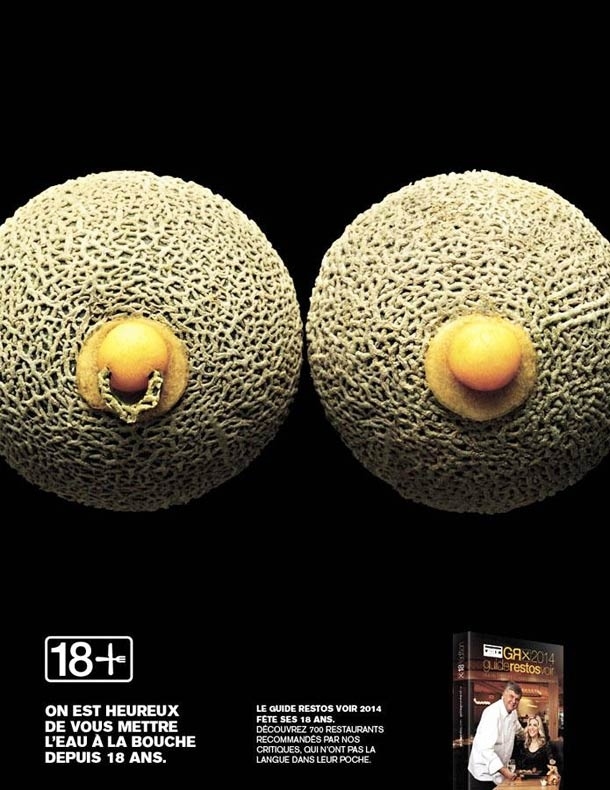 Good enough to eat!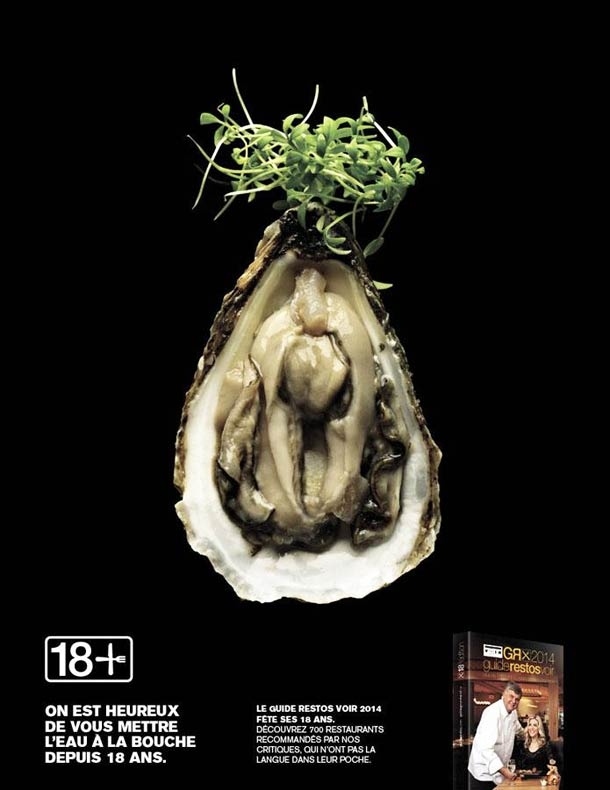 Someone needs to beat this meat.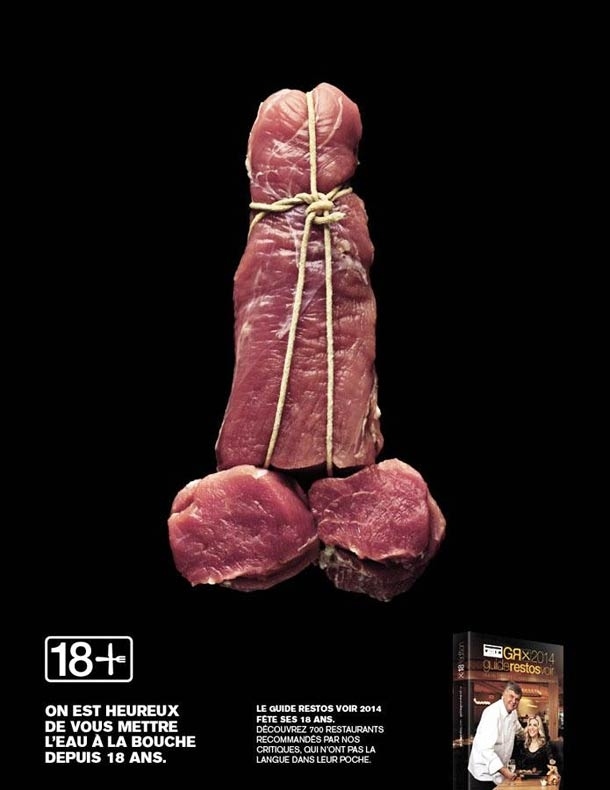 You can bounce a quarter of that pair.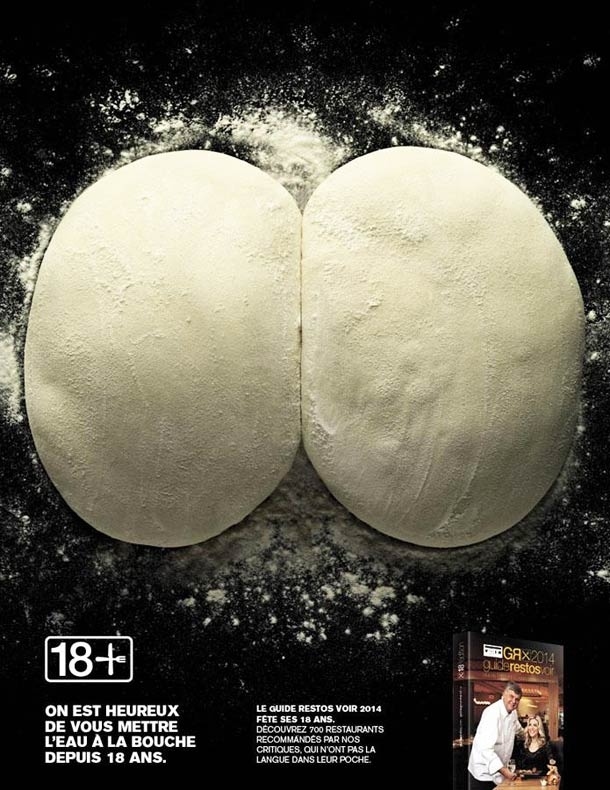 Just sweeeet.