Long before Here Comes Honey Boo Boo, My Strange Addiction, and Toddlers & Tiaras, there was only one beloved TLC show: Trading Spaces.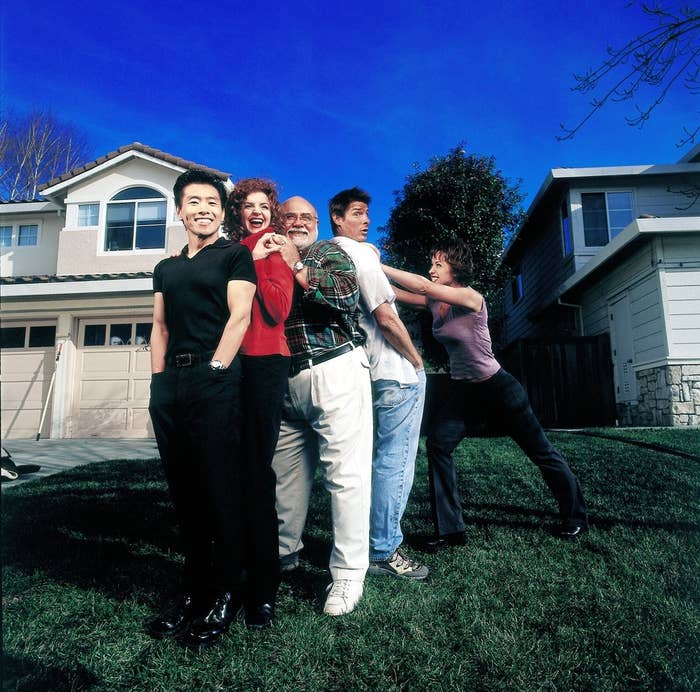 Hosted by the perky Paige Davis, the series had a simple premise: Two neighbors swap homes and then redesign a room in the other's house with a budget of $1,000 (each), a carpenter, and an interior designer.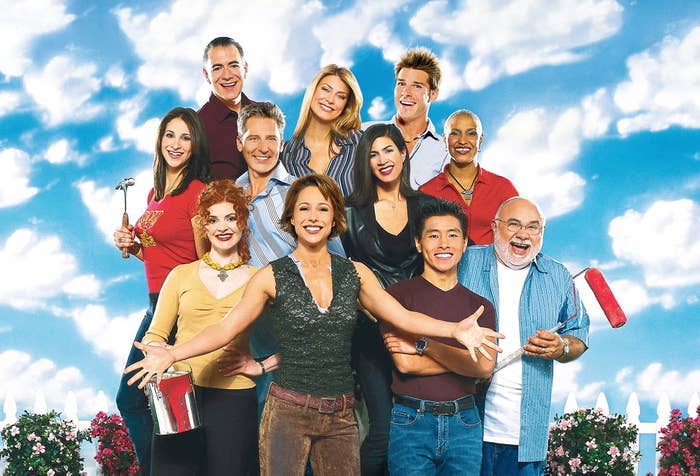 Contestants always hoped they would get designers Genevieve Gorder, Vern Yip, or Laurie Smith. But there was one designer nobody wanted: HILDI. SANTO. TOMAS.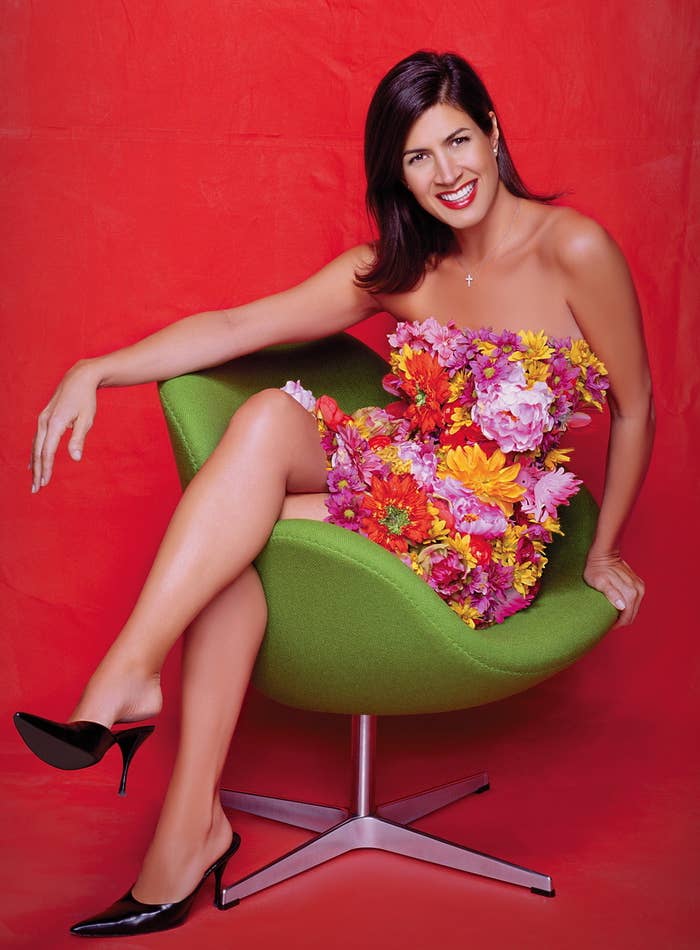 The reason? Hildi had strong visions for the spaces she was redecorating, and she was not afraid to execute them (no matter how ridiculous). Below are five designs that left the homeowners and us viewers scratching our heads: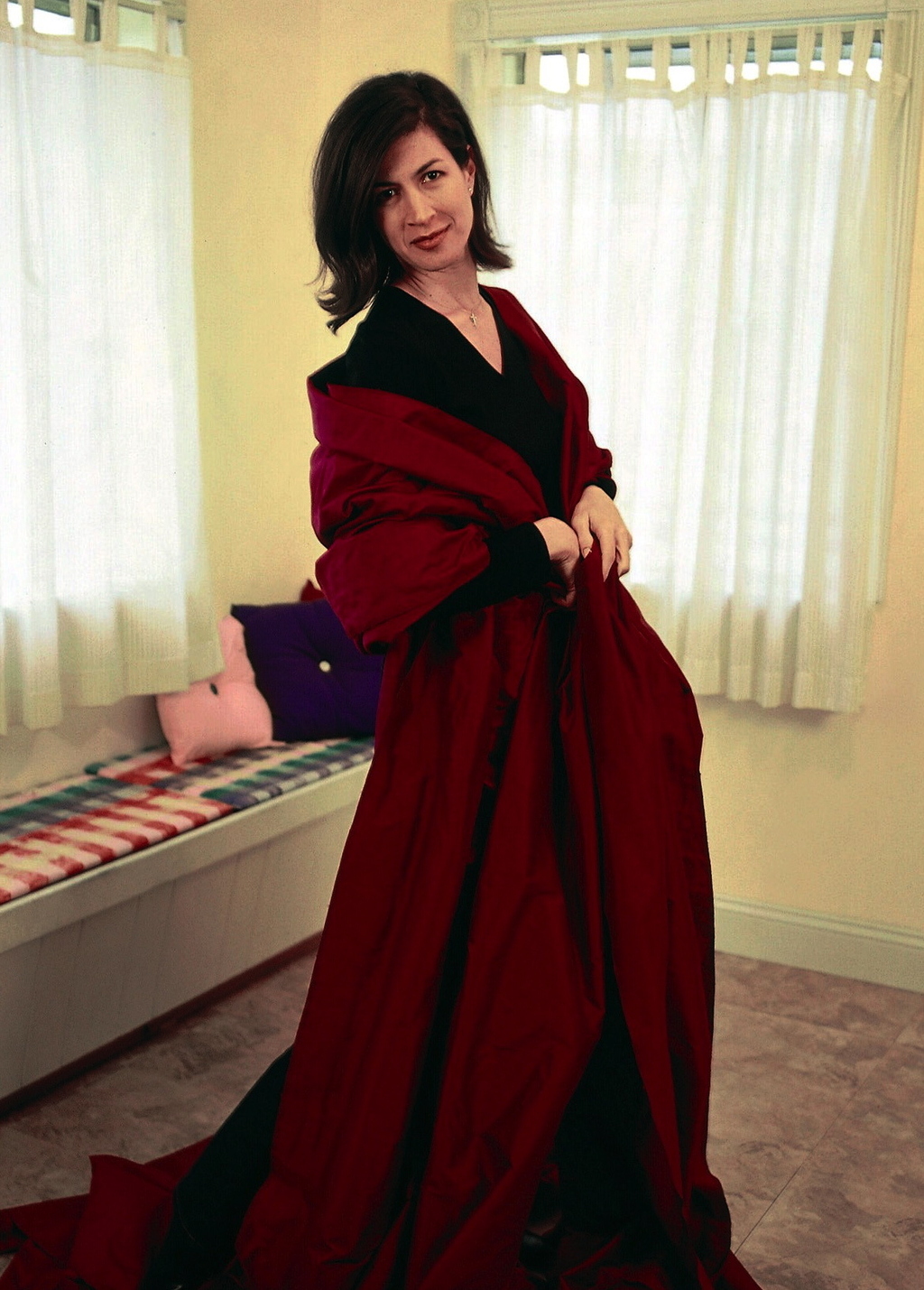 1.
The Hildi Mural: Hildi created a mural mosaic of herself across a living room wall! She actually didn't do a bad job decorating the rest of the room.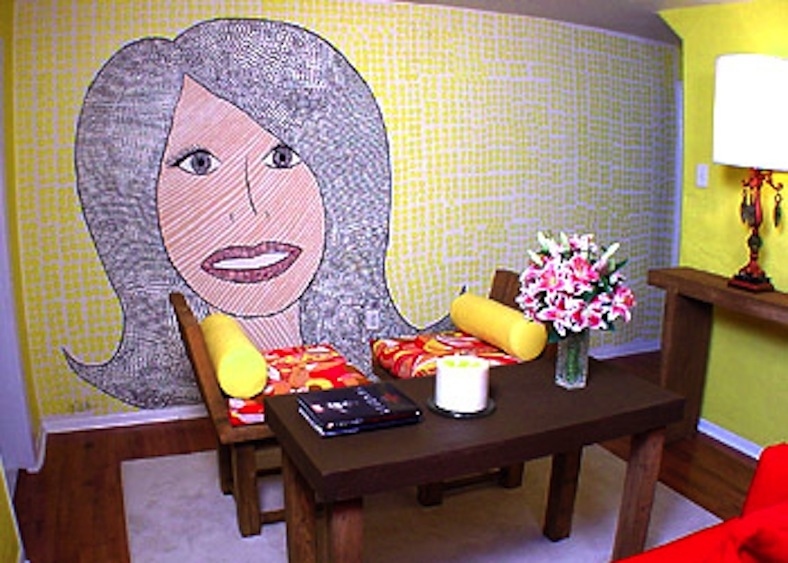 2.
The Flower Bathroom: She stapled more than 7,000 silk flowers to the wall of a bathroom. It was highlighted by hideous gold paint on the moldings and cabinets.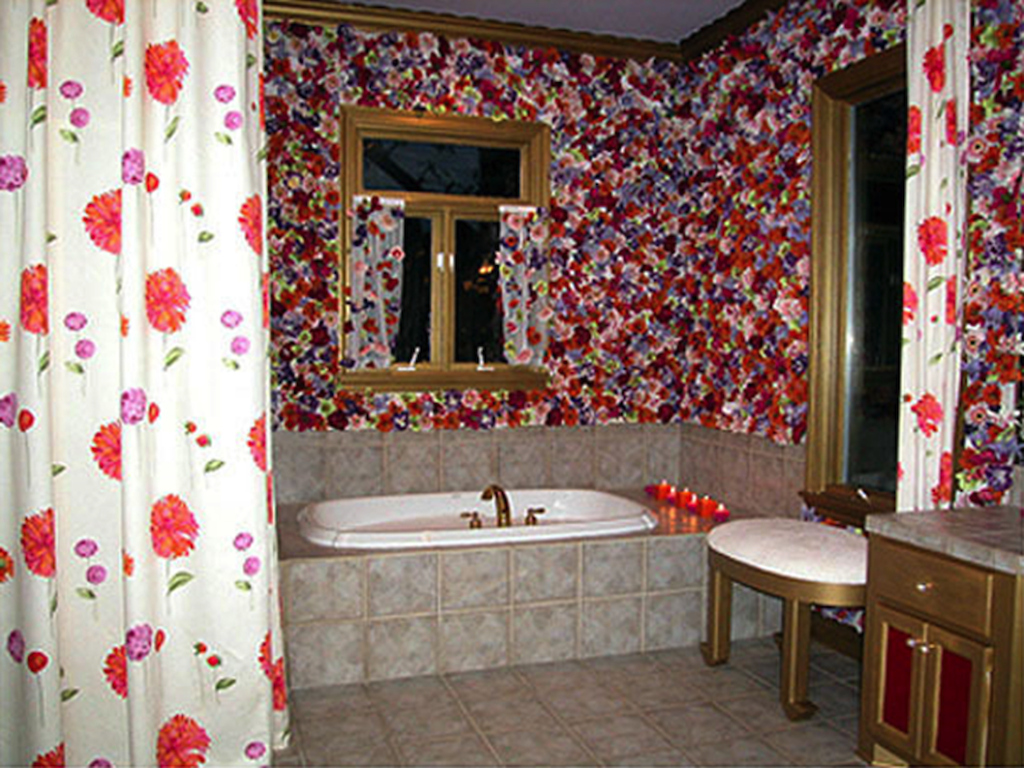 3.
The Cabana: Hildi wanted to create an "oasis," but really it was just a bunch of sand on the floor of a room that was painted like a circus tent.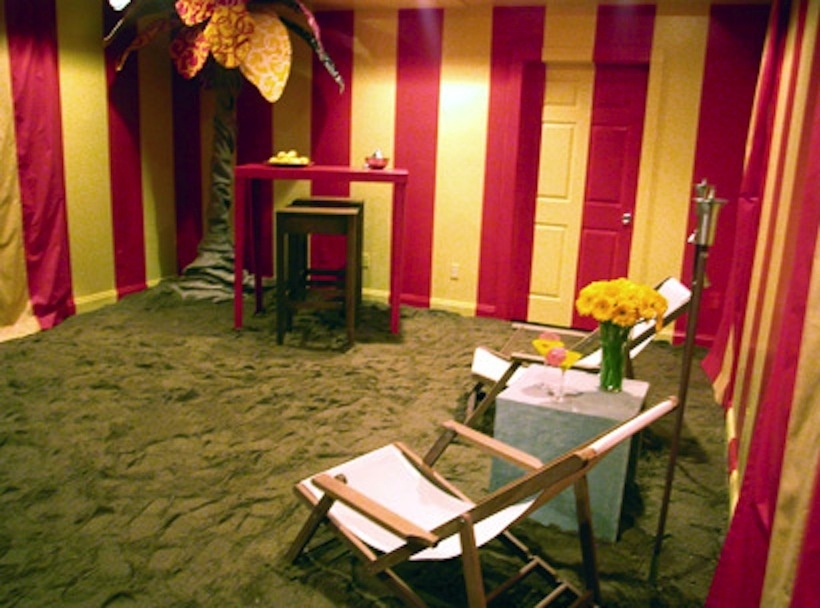 4.
The "Dancing on the Ceiling" Living Room: Hildi said wanted to "create a sense of space," but really she ended up creating an unusable room. Who would want their living room and dining room furniture fastened to the ceiling?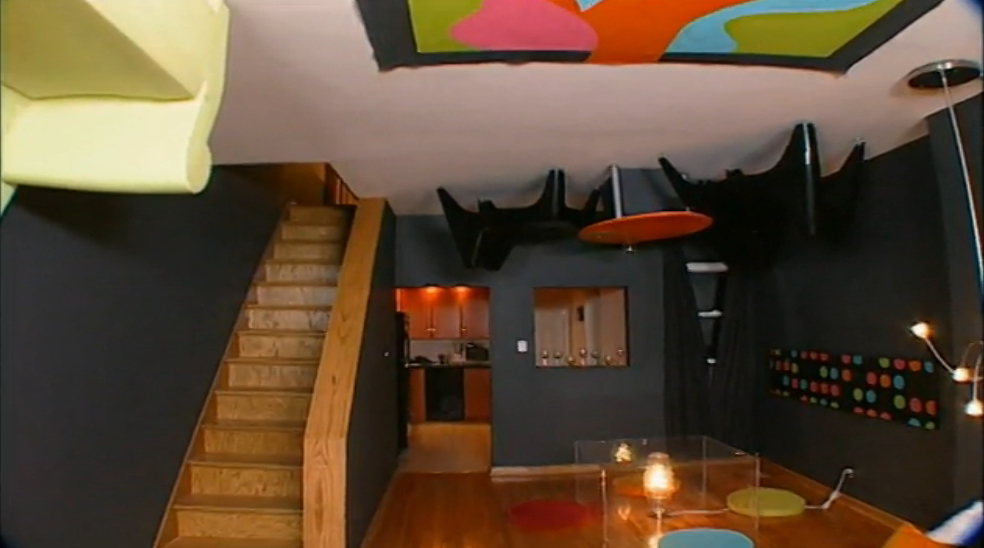 5.
The Hay Room: Hildi decided it would be great to decorate the walls with hay. She put wallpaper glue on the walls and then tossed hay on them.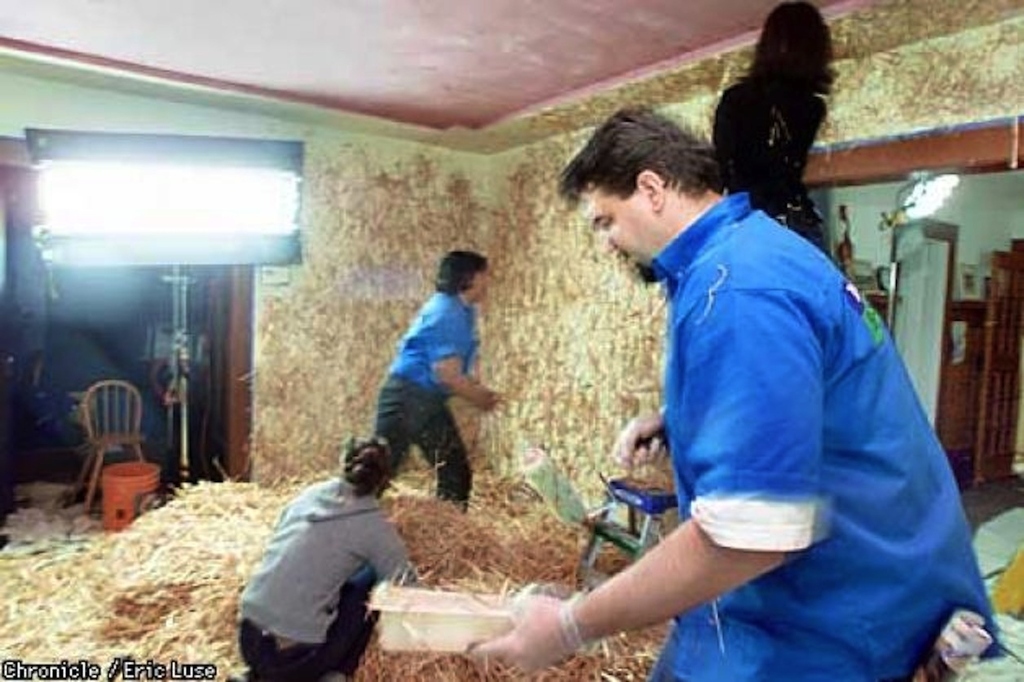 Needless to say, the homeowners were not happy with the end result. The removal took 17 hours and was reportedly paid for by the production company.