Yesterday, Nickelodeon showed its support for the Black Lives Matter movement by going off the air at 6 p.m. EST.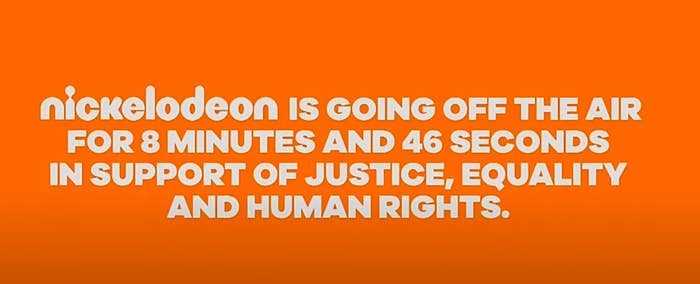 In its place, Nickelodeon aired a powerful video that ran for 8 minutes and 46 seconds — which is the exact amount of time that George Floyd was pinned to the ground with Officer Derek Chauvin's knee on his neck. The entire video consisted of the words "I can't breathe" on screen, accompanied by the sound of breathing.
The network also ran a slightly updated version of its "Declaration of Kids' Rights" (which it first came up with 30 years ago) along with it.
After it aired, people went on Twitter to say how glad they were that Nickelodeon took such an important stand:
With some pointing out just how impactful the video was:
Others defended Nickelodeon's decision to run the ad:
While some people said that it was an important message for kids to hear: