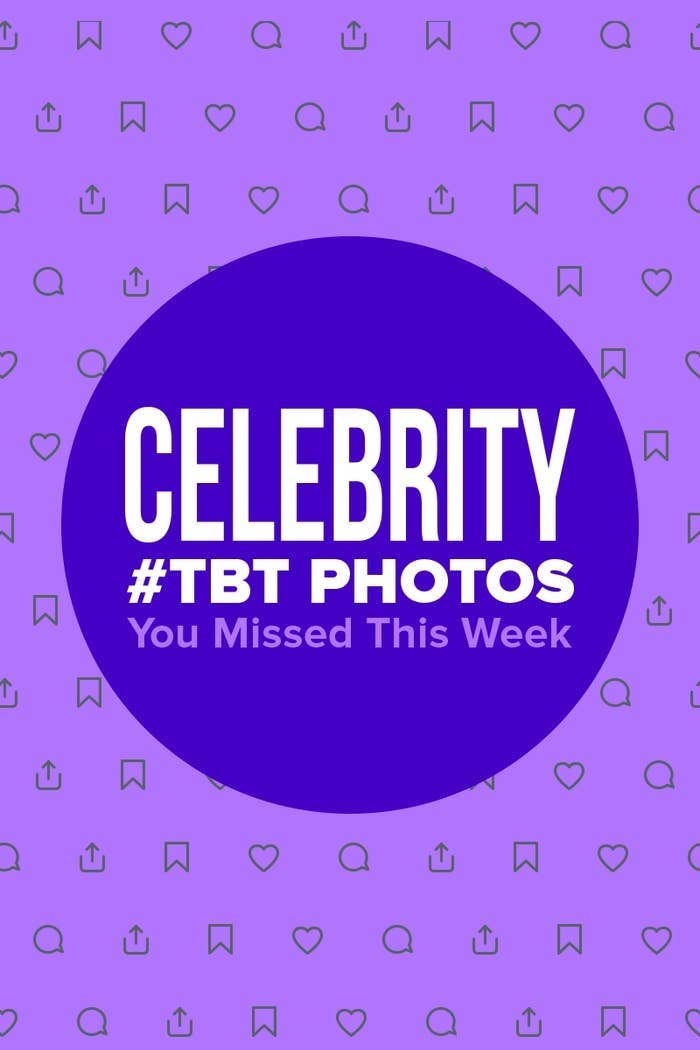 1.
In honor of Ciara's 36th birthday, Missy Elliott posted this clip of the two of them from the music video for their 2004 bop-tastic track, "1, 2 Step":
2.
While in honor of his 69th birthday, Jeff Goldblum shared this cute photo of himself as a kid, holding his sister's hand in the 1950s:
4.
Lupita Nyong'o gave us this behind-the-scenes photo of herself on the set of Us:
5.
While Brie Larson shared this backstage photo of herself from when she appeared in a production of Our Town at Williamstown Theatre Festival in 2010:
6.
John Stamos posted this photo of himself in the '60s:
7.
Gwen Stefani shared this photo of herself in the late '90s:
8.
Timothée Chalamet posted these behind-the-scenes photos of himself during the filming of The French Dispatch and Dune:
9.
Tracee Ellis Ross shared this adorbs clip of herself sitting among kids during her mom Diana Ross's appearance on Sesame Street in 1982:
10.
Dolly Parton posted this joyous photo of herself onstage in the 1970s:
11.
Gabriel Iglesias shared this photo from the first time he got paid for doing a stand-up set on TV in 1997:
12.
Jamie Lee Curtis posted her headshot from the 1970s:
13.
Jennifer Garner (center left) posted this family photo of herself and her sisters in the early '80s:
14.
Inspired by Jennifer, Christy Turlington posted this photo of herself and her family in the 1970s:
15.
Debbie Allen shared this clip of herself dancing on Fame (the TV series) in the early '80s:
16.
In celebration of Kim Kardashian's 41st birthday, Shangela posted this photo of the two of them at an event in 2008:
17.
And in honor of Halloween this weekend, Mindy Kaling shared this behind-the-scenes photo of herself and Angela Kinsey filming the 2009 Halloween episode of The Office:
18.
And lastly, Melissa Joan Hart was also in a Halloween mood and shared this promo photo she took for Sabrina the Teenage Witch in 1998: