OMG, Adele Had The Best And Most Adorable Reaction To The News Of The Spice Girls Reunion Tour
"Hello, it's me...a Spice Girls stan for life."
So, just in case you missed this, the Spice Girls made a BIG announcement earlier today. At long last, the iconic '90s group will be reuniting for a UK tour next year!!!
This is the first time the group has reunited for a tour since 2007's The Return of the Spice Girls tour. And even though the girls are reuniting without Posh (I know, I know), fans are freaking out with excitement!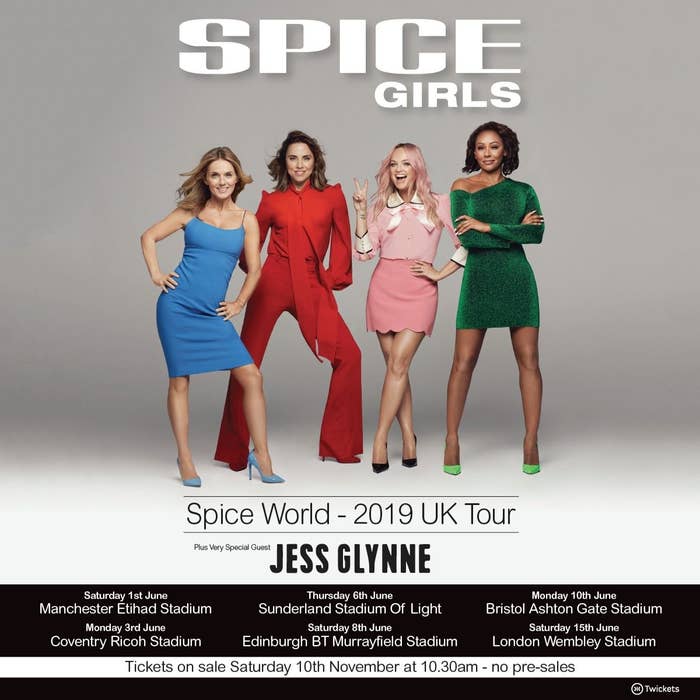 And one of those fans just couldn't contain themselves with excitement was Adele — who posted this adorable #TBT photo of herself:
I mean, this is full STAN mode: She's surrounded by Spice Girls posters and possibly eating a S.G. Chupa Chups: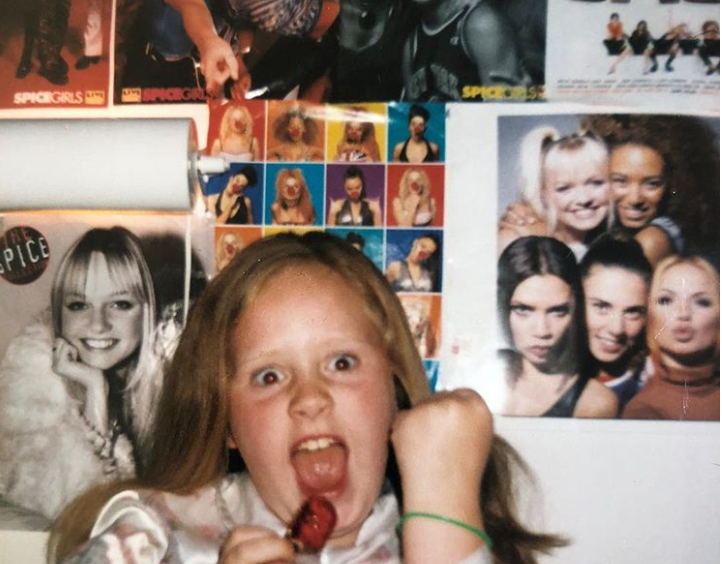 She also let her excitement be known with her caption (that was complete with a "Girl Power" Emoji):

Of course, this isn't the first time that Adele has shown her love for the Spice Girls. During a concert in 2016, she talked about them a little before breaking out into a bit of "Spice Up Your Life":
All I can say is Adele is making the face we'll all be making next year when we hear Scary say, "Yo, I'll tell you what I want, what I really, really want" live in concert: