1.
Sky Dancers, which you knew better than to stand underneath after launching: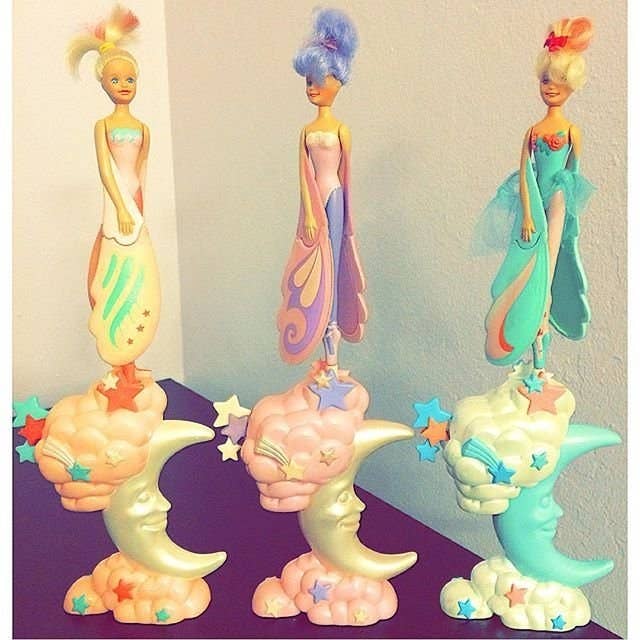 2.
This plastic sword, which would legit hurt someone if you struck them with it:
3.
The Disney Happy Meal toys that came in mini-VHS cases...MINI-VHS CASES!!!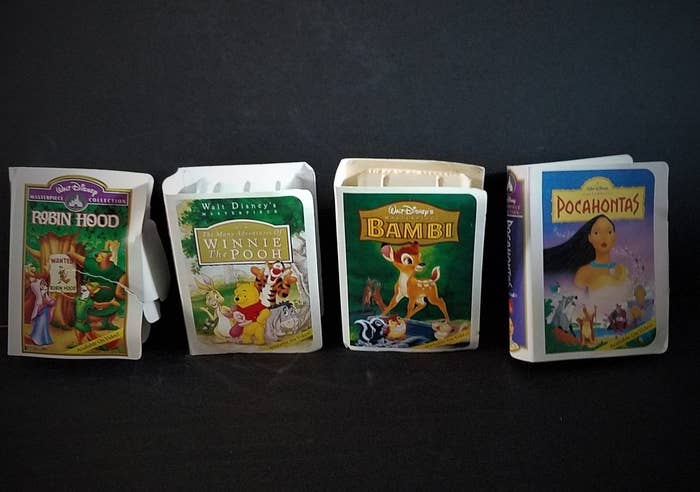 4.
And the McDonald's Play-Doh play sets, which low-key tempted you to want to eat Play-Doh: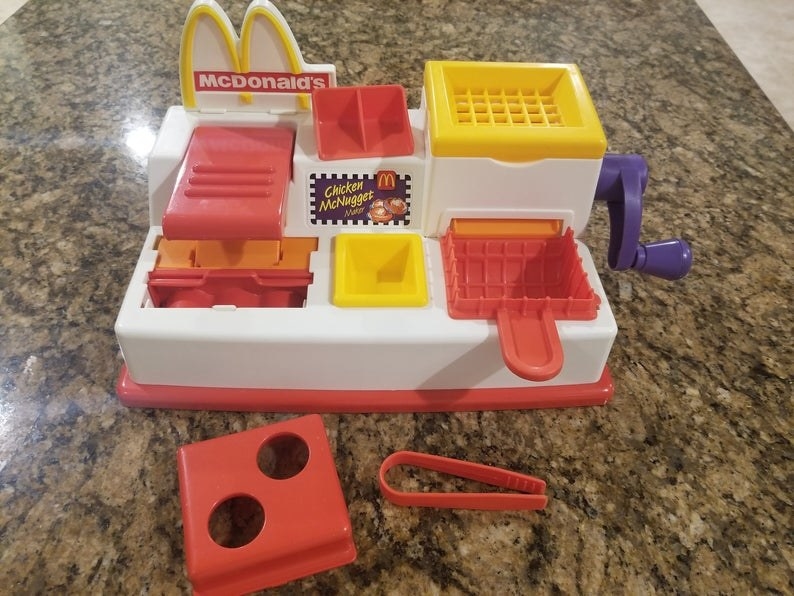 6.
The Barbie Fashion Designer CD-ROM, which helped you create some seriously janky outfits for Barbie that you thought were the LOOK:
7.
The Magic Ball and Mitt, which was fun for like five minutes — and also, the balls would eventually get all fuzzy and stop sticking to the mitts: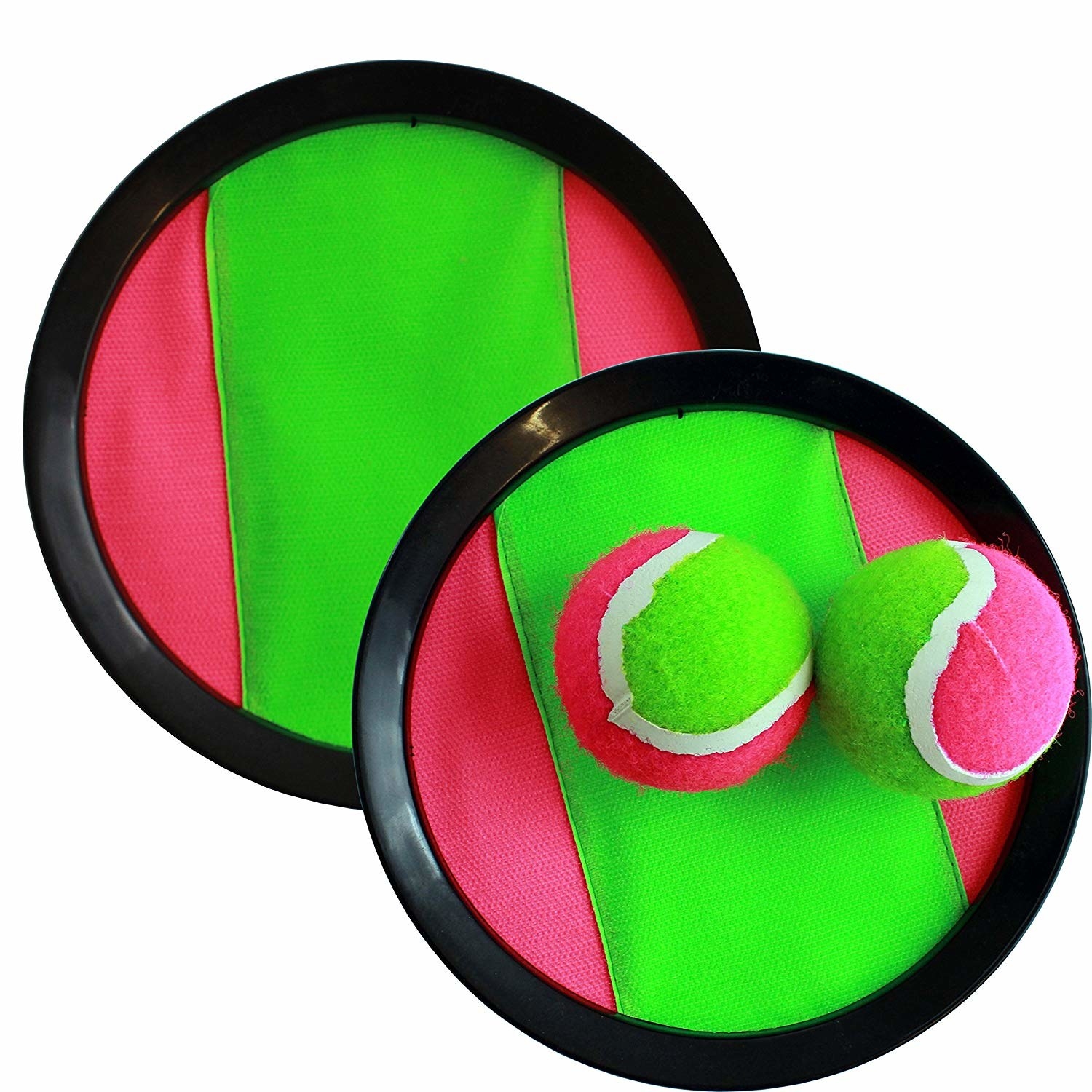 8.
Puppy Surprise, which was always a major disappointment if you got fewer than four puppies: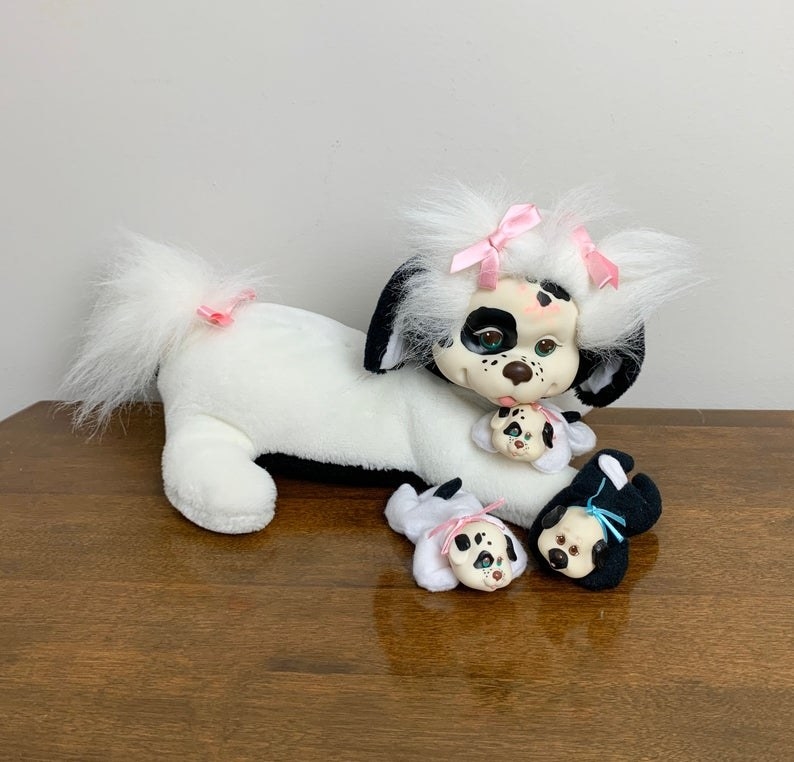 9.
These windup bathtub toys, which you would also use at the pool in the summer:
10.
These Magic Diaper Babies PVC figures, which, honestly, were kinda creepy: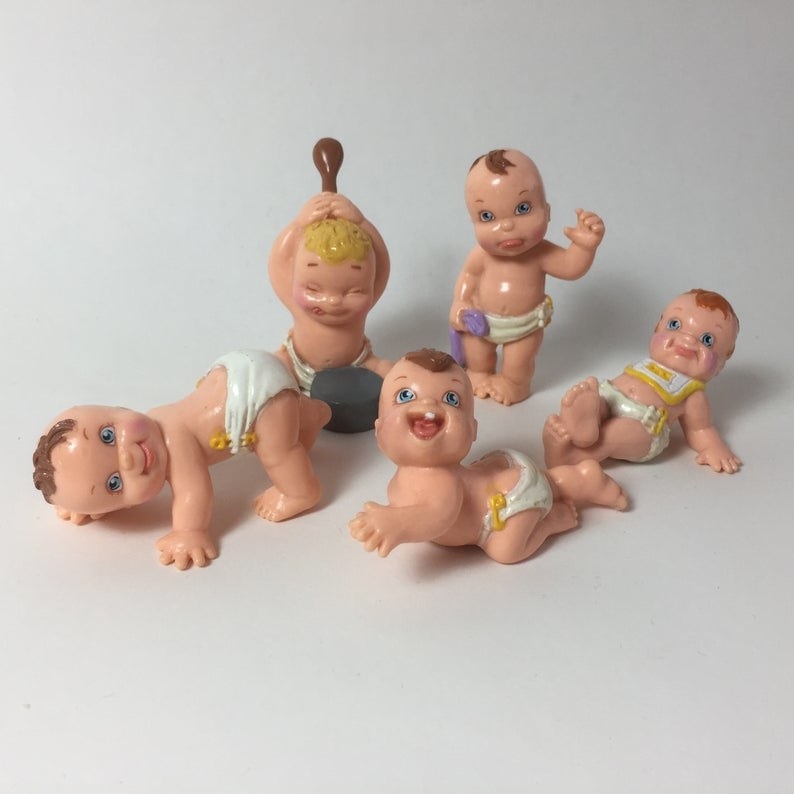 11.
The Littlest Pet Shop, which was just the cutest toy line: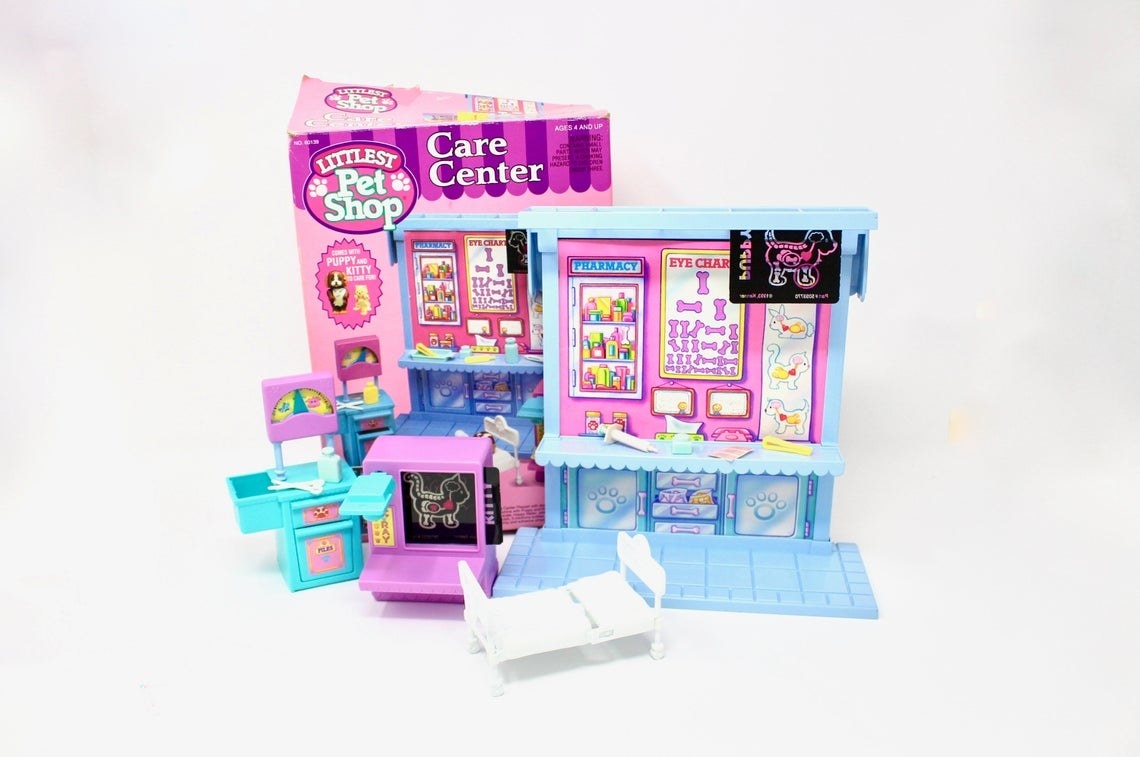 12.
These monster finger puppets that you would get in birthday party gift bags: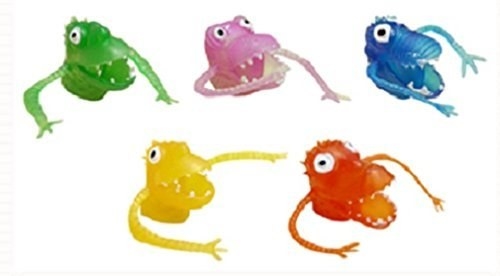 13.
YoYo Ball, which made you feel like a pro yo-yo player: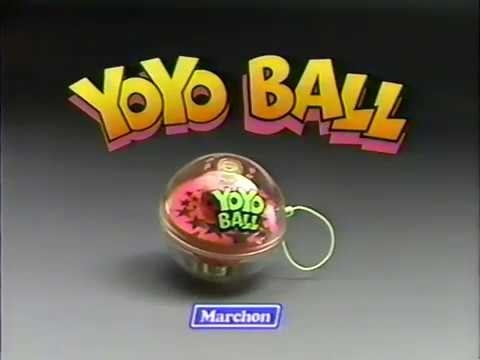 14.
Don't Wake Daddy, which was the most stressful board game ever: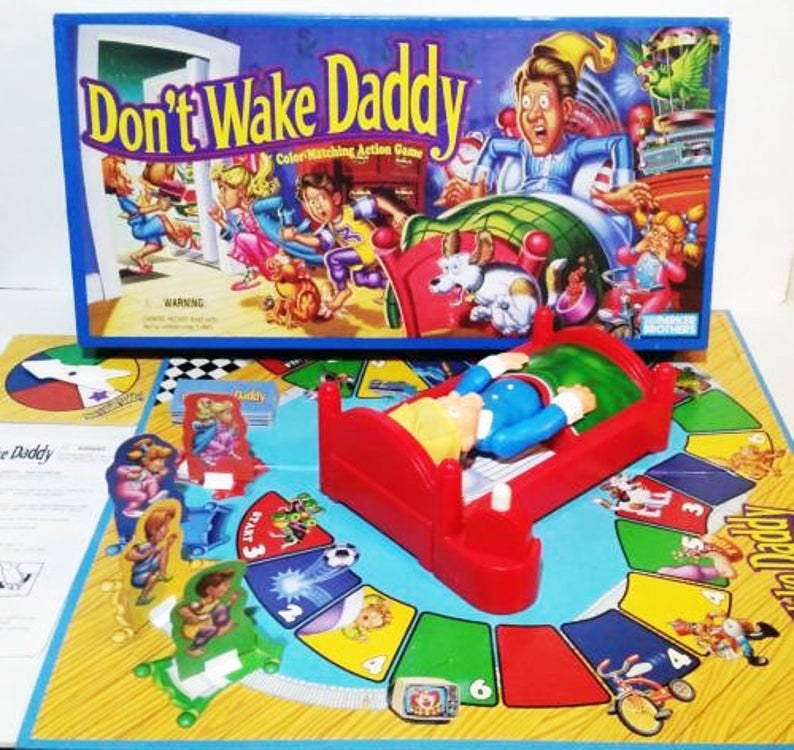 15.
And 13 Dead End Drive, which felt like an ~edgy~ Clue: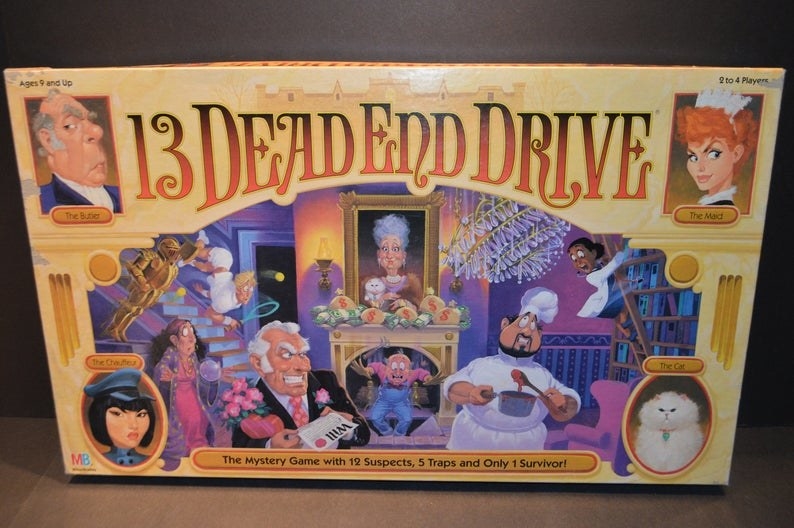 16.
Tiger Electronics handheld games, which made you really stress your eyes to see what the hell was going on: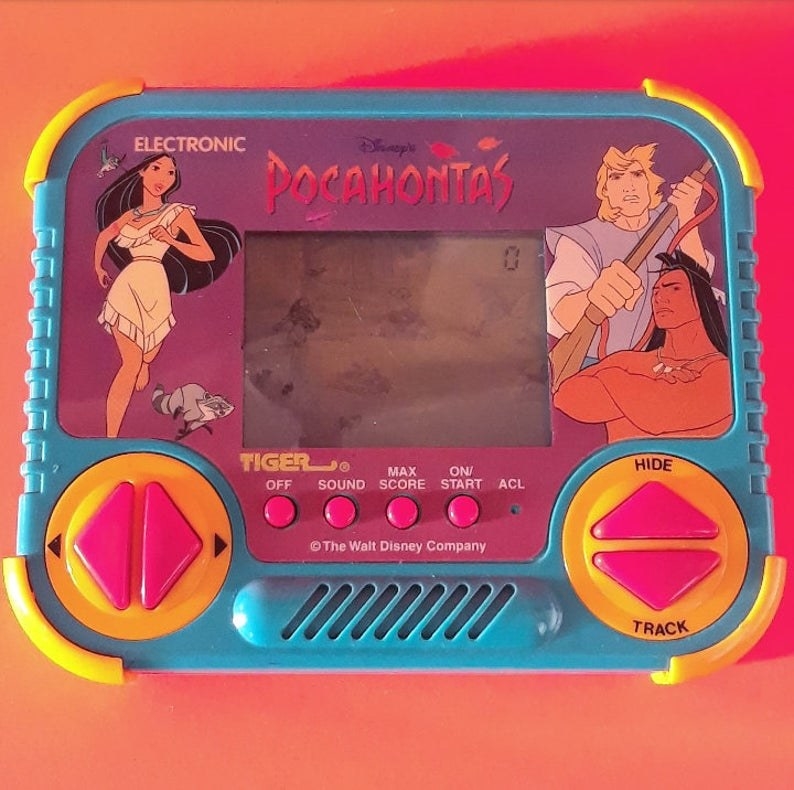 17.
Bumble Ball, which nobody knew exactly how to play: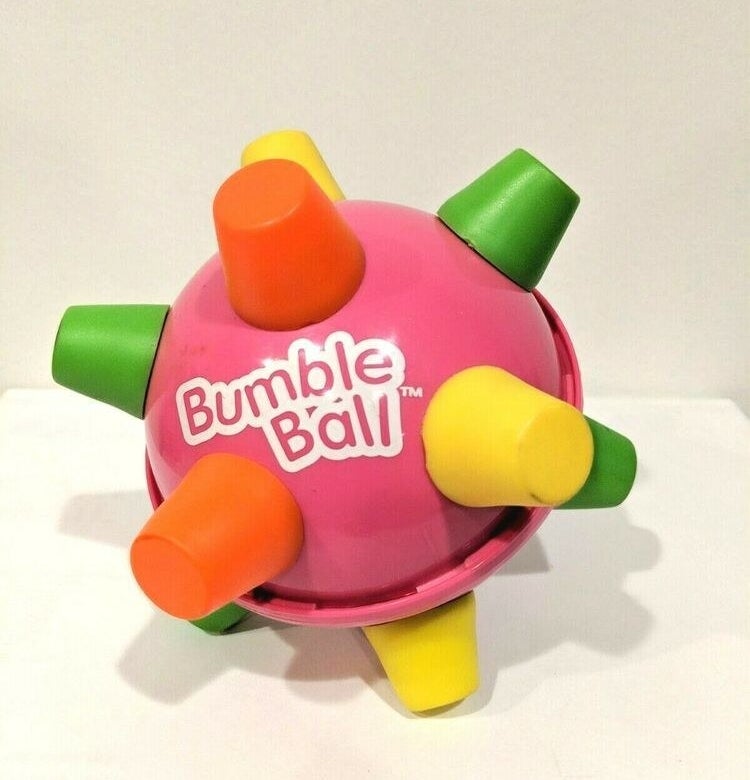 18.
K'Nex sets, which were always much harder to put together than how they were portrayed in the commercials: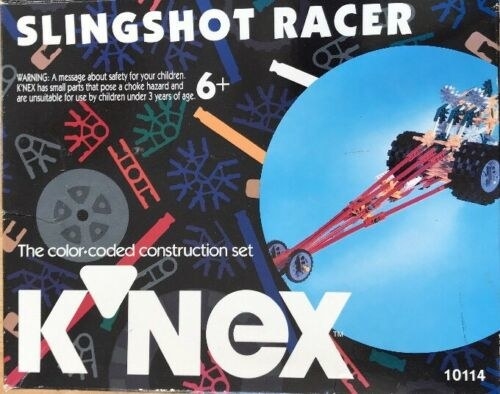 19.
The Disney Golden Sound Story book series, which wasn't really a toy but had buttons that were so fun to press: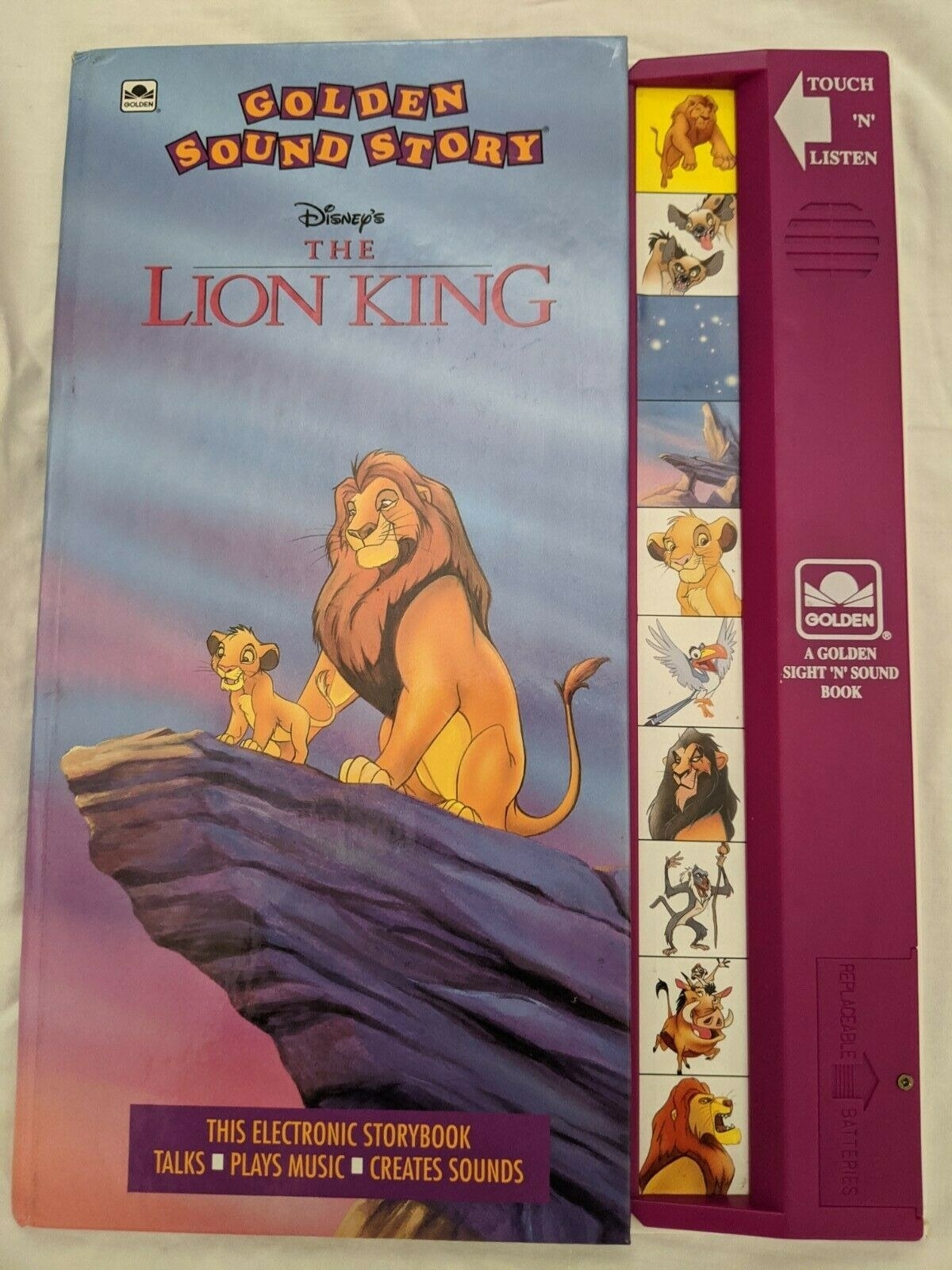 20.
The Playskool flashlight, which was the best thing to make shadow puppets with: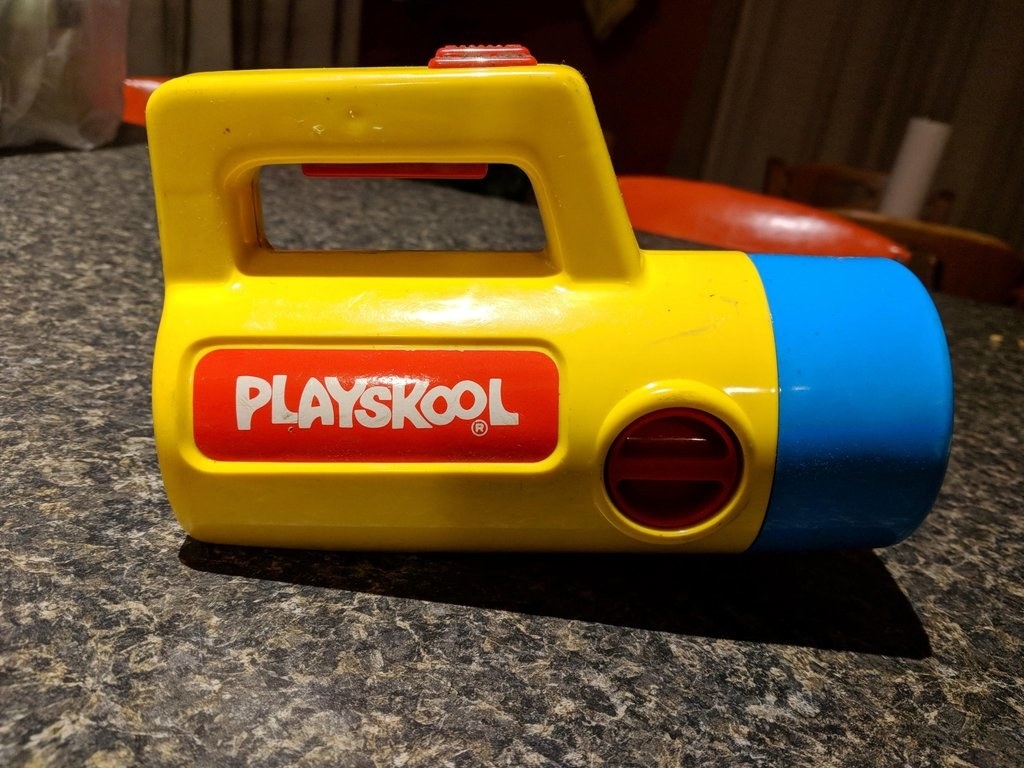 21.
Hot Wheels Power Loop play sets, 'cause it didn't get any better than setting this up and then watching your cars do loops: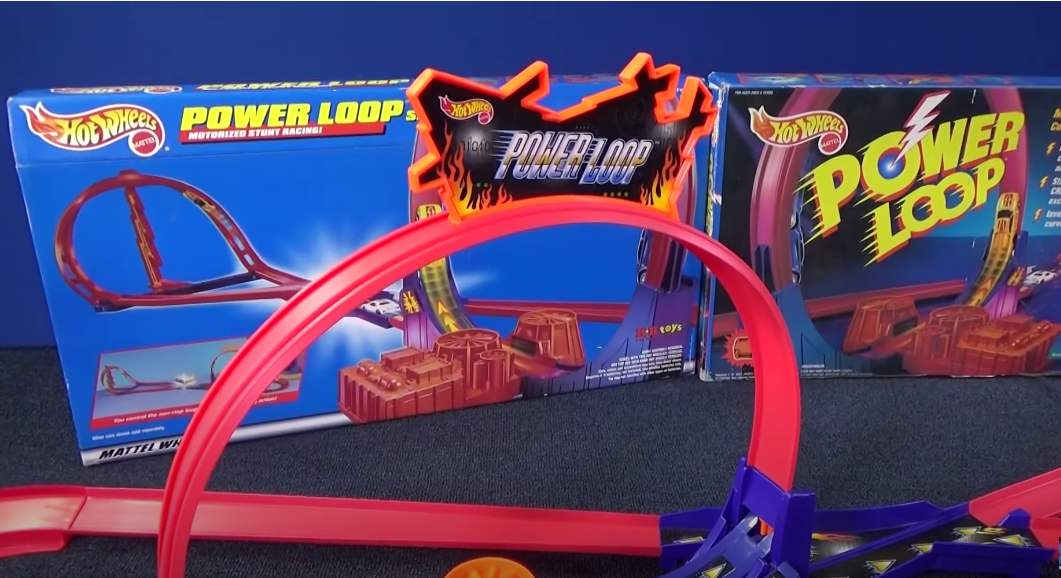 22.
These clackers that you would get as party favors and immediately drive your parents crazy with: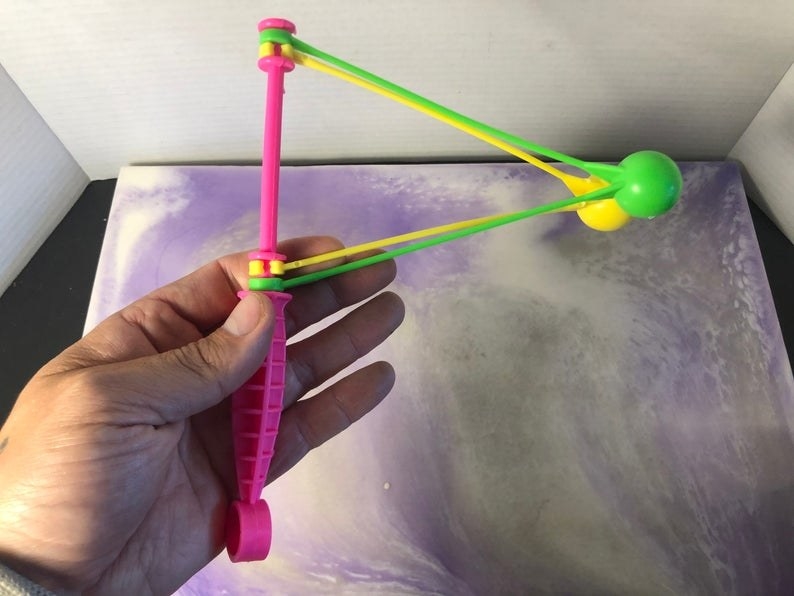 23.
Gak, which even at the time you knew was gross: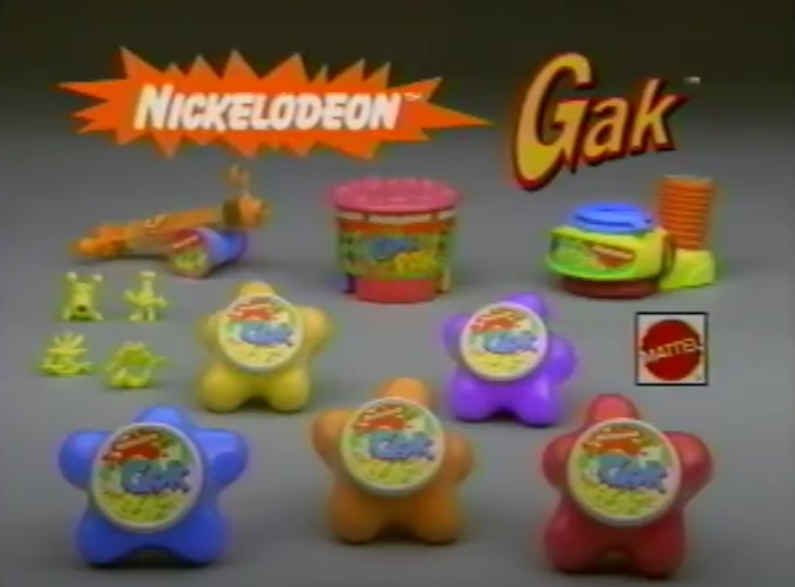 24.
The random Teenage Mutant Ninja Turtles figures that were dressed up in weird themes: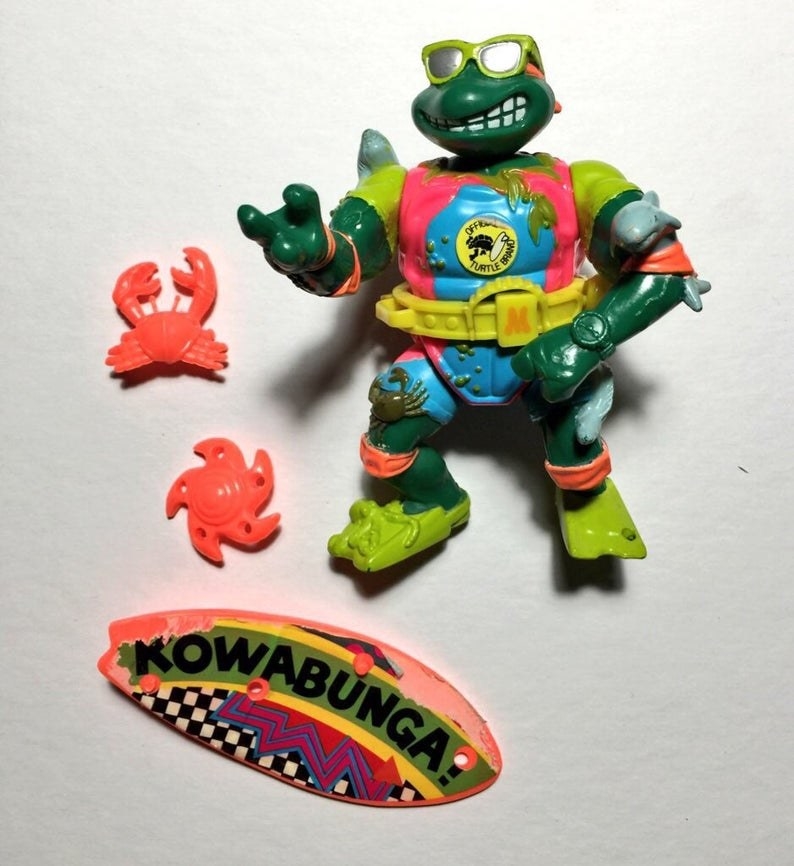 25.
And all the different Batman action figures that came from all the various movies and cartoons: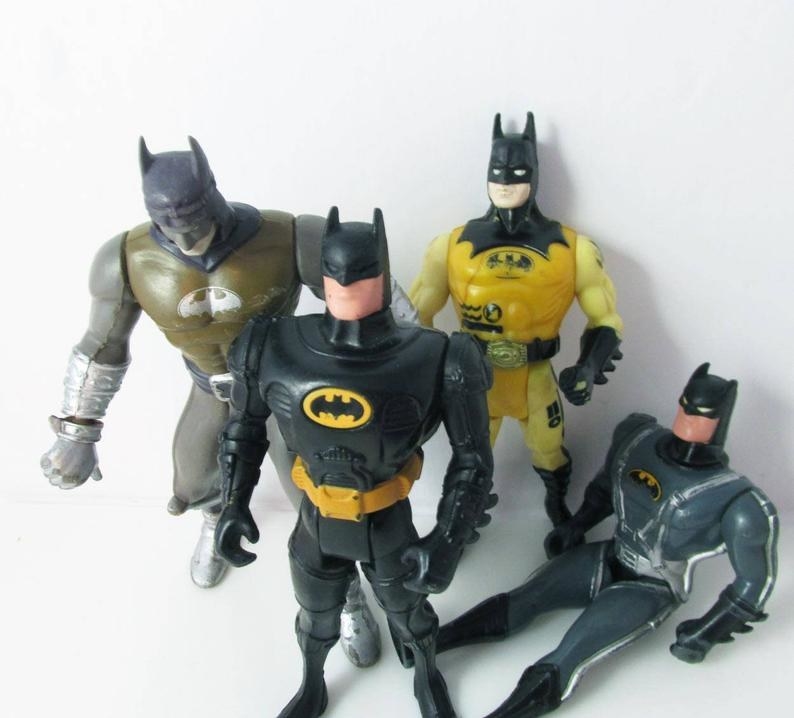 26.
The Disney Princess mini-dolls, which were actually pretty magical: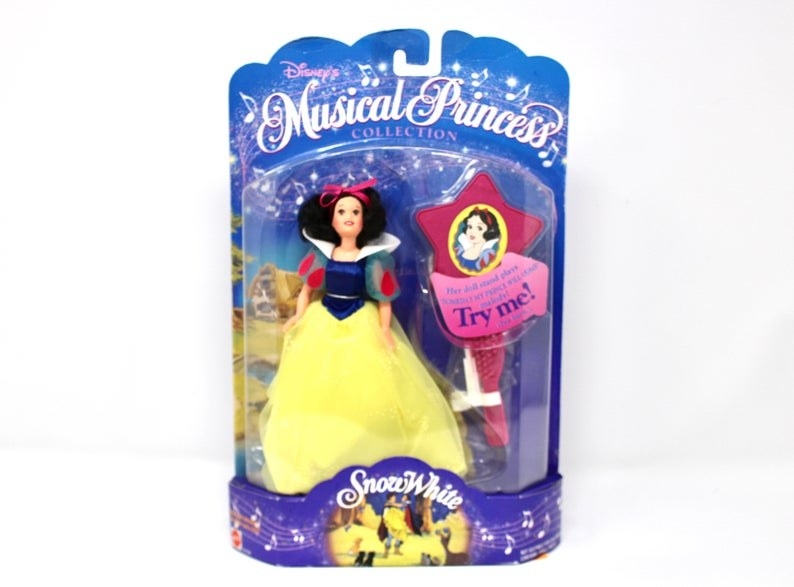 27.
Playmobil figures, which you really only played with at your rich cousin's or friend's house: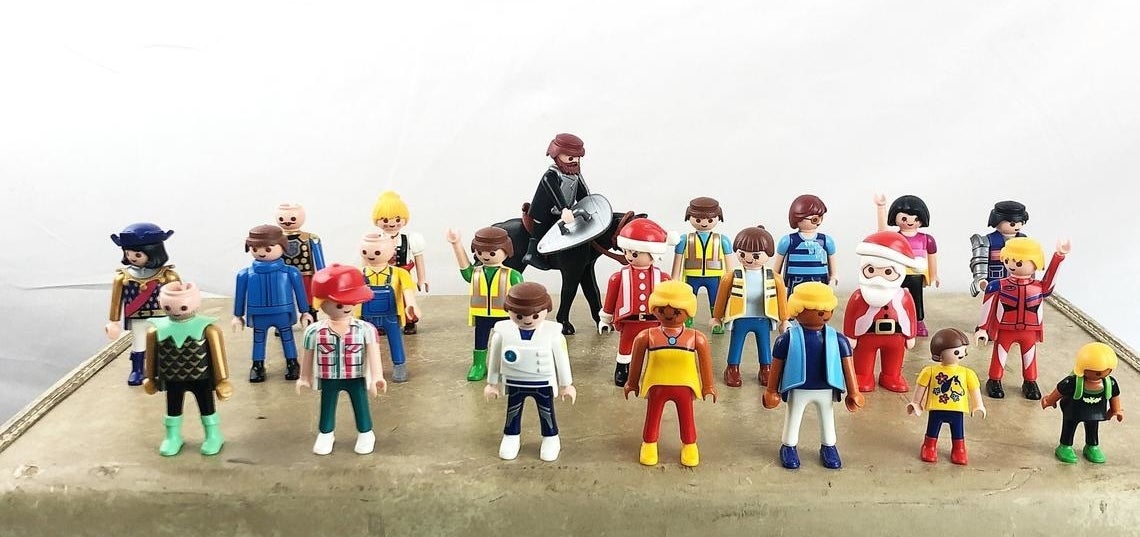 28.
The Jurassic Park T. rex, which had the "dino-damage wound" that was just fun to touch: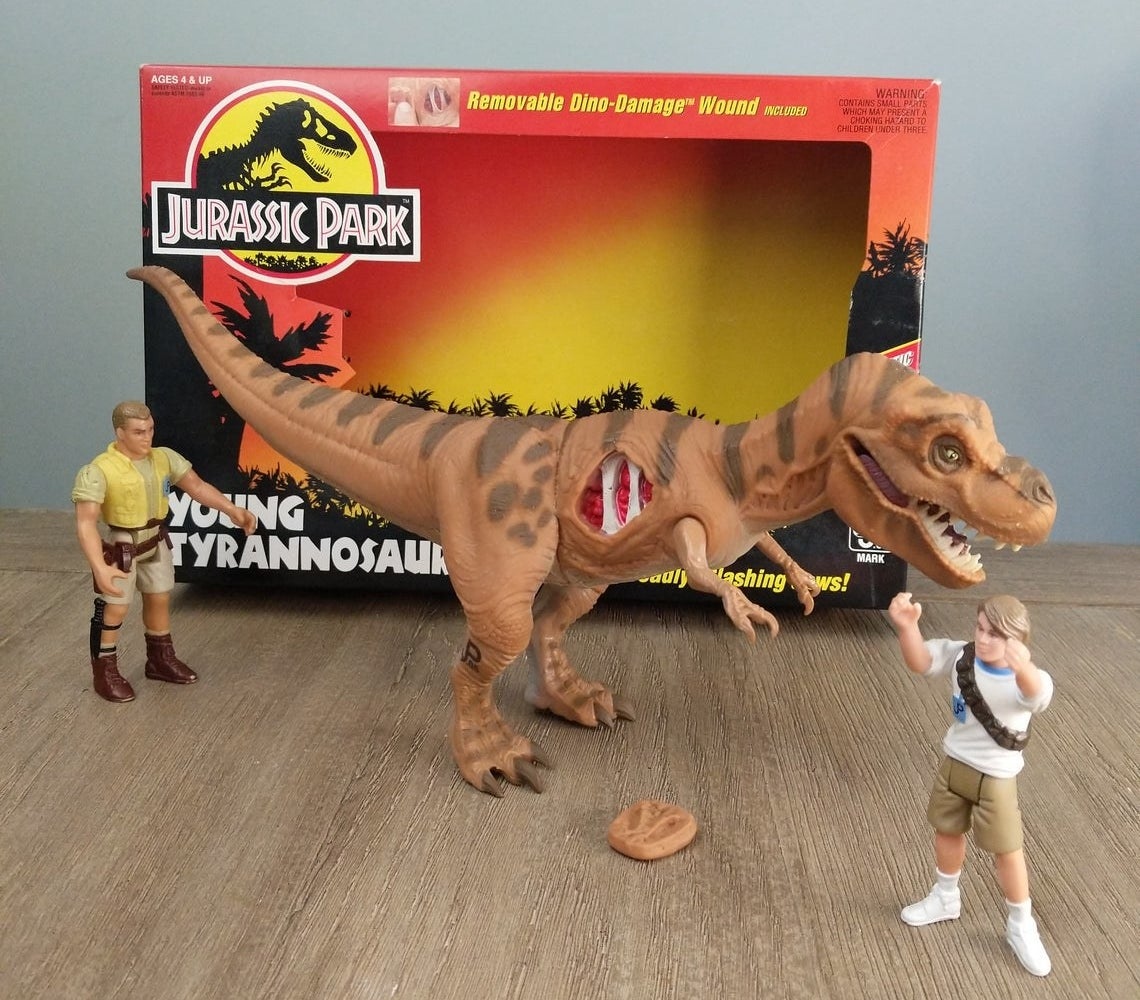 29.
The Super Soaker 50, which was a summertime staple: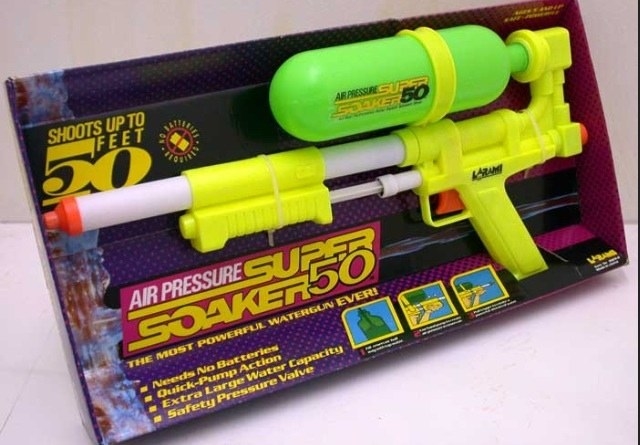 30.
And finally, Nintendo 64, which was always a major source of fights among you and your siblings...particularly about who got to use the Rumble Pak: