1.
The Fraggle Rock Happy Meal racer toys, which were practically indestructible: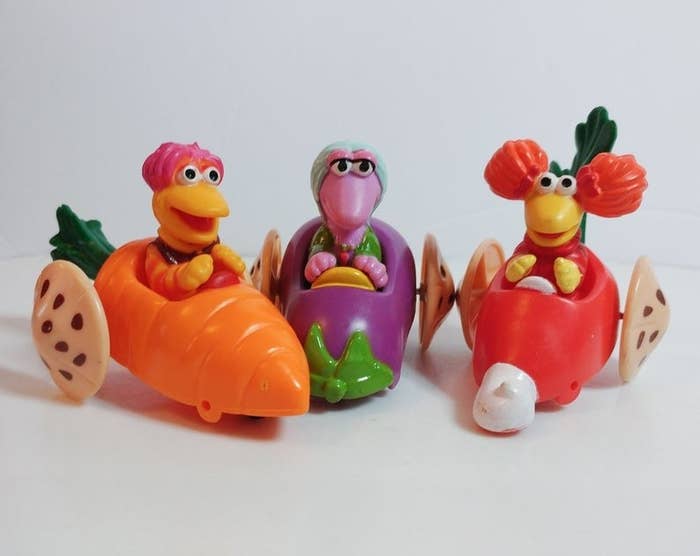 2.
Fisher-Price's Little People Play Family House, which was one of the greatest play sets ever: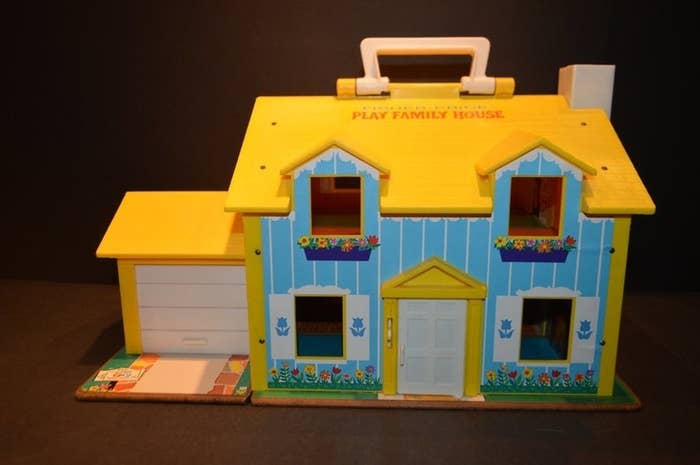 3.
Kenner's Family Tree House, which you thought were actually made for Fisher-Price's Little People: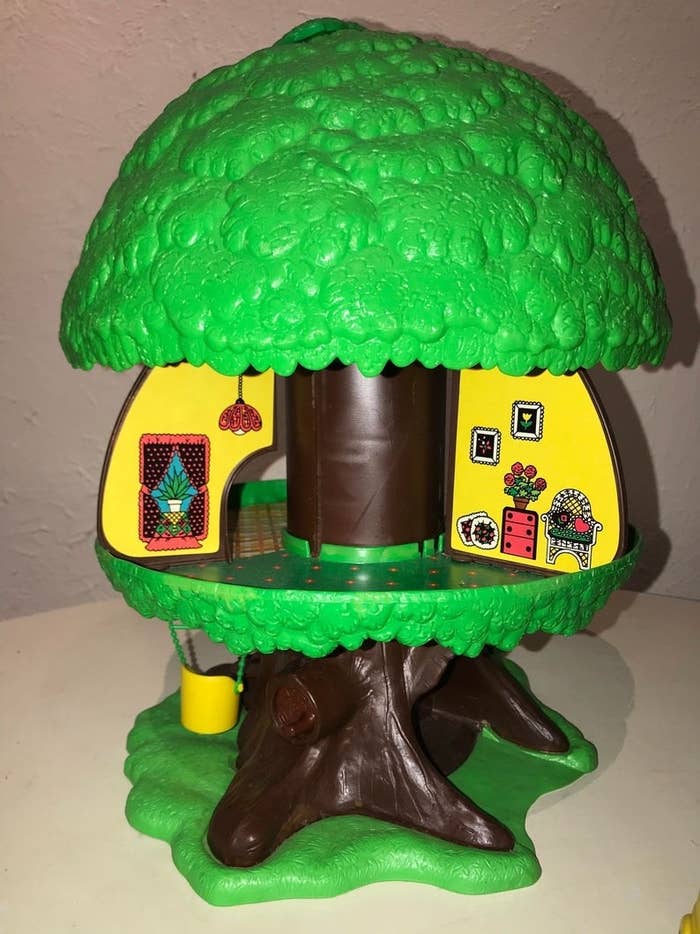 4.
Rose Petal Place dolls, which smelled soooo heavenly (like seriously, you just sniffed it 40% of the time when you were playing with it):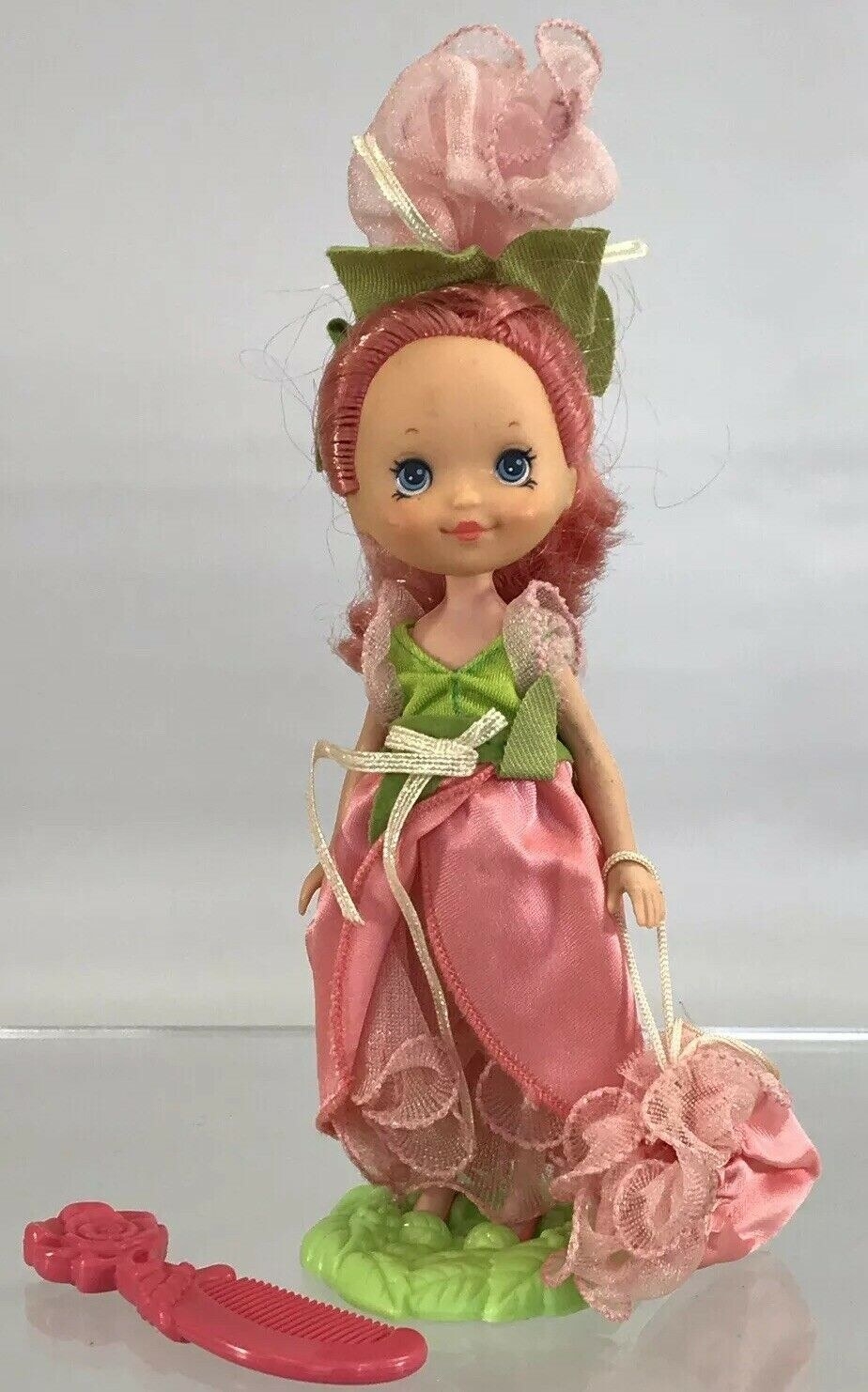 5.
Madballs, which hurt like HELL if somebody threw them at you when you weren't looking: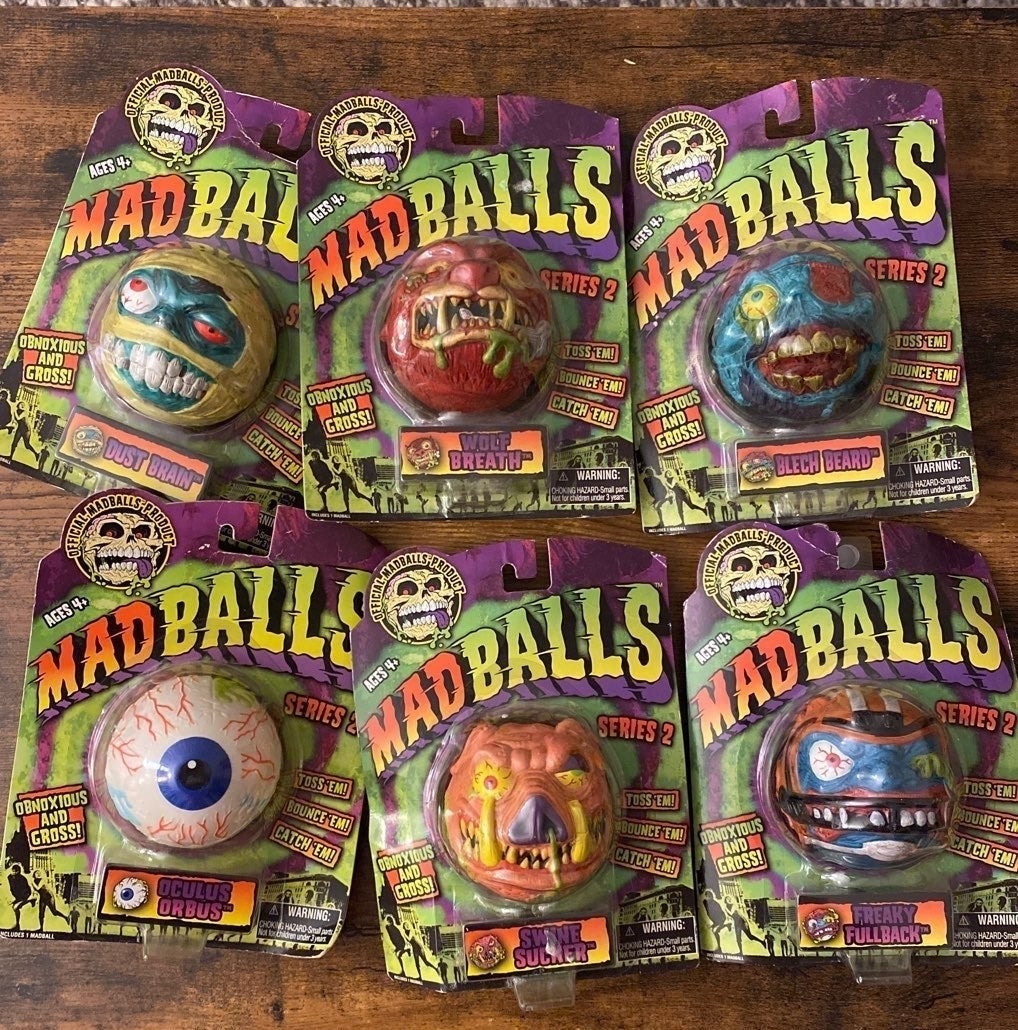 6.
Hootbot, which looked all cute until its eyes turned red and freaked you out: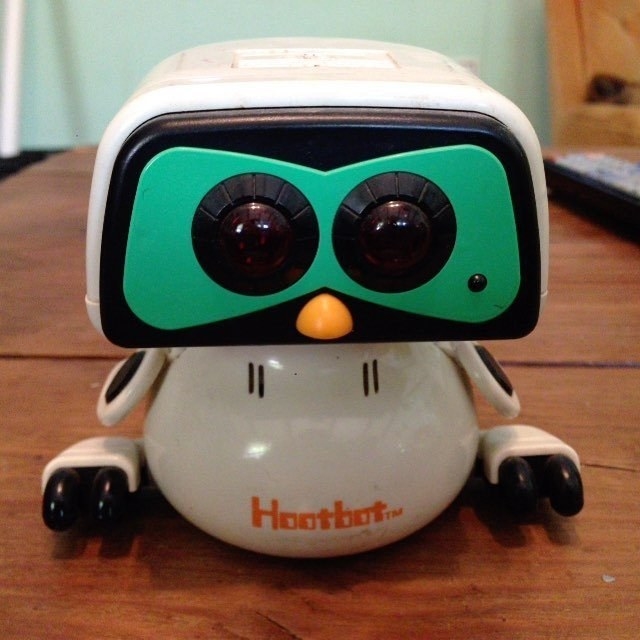 7.
My Pet Monster, which was cute for a monster (well, except for its nose, which hurt like hell if you accidentally hit yourself with it):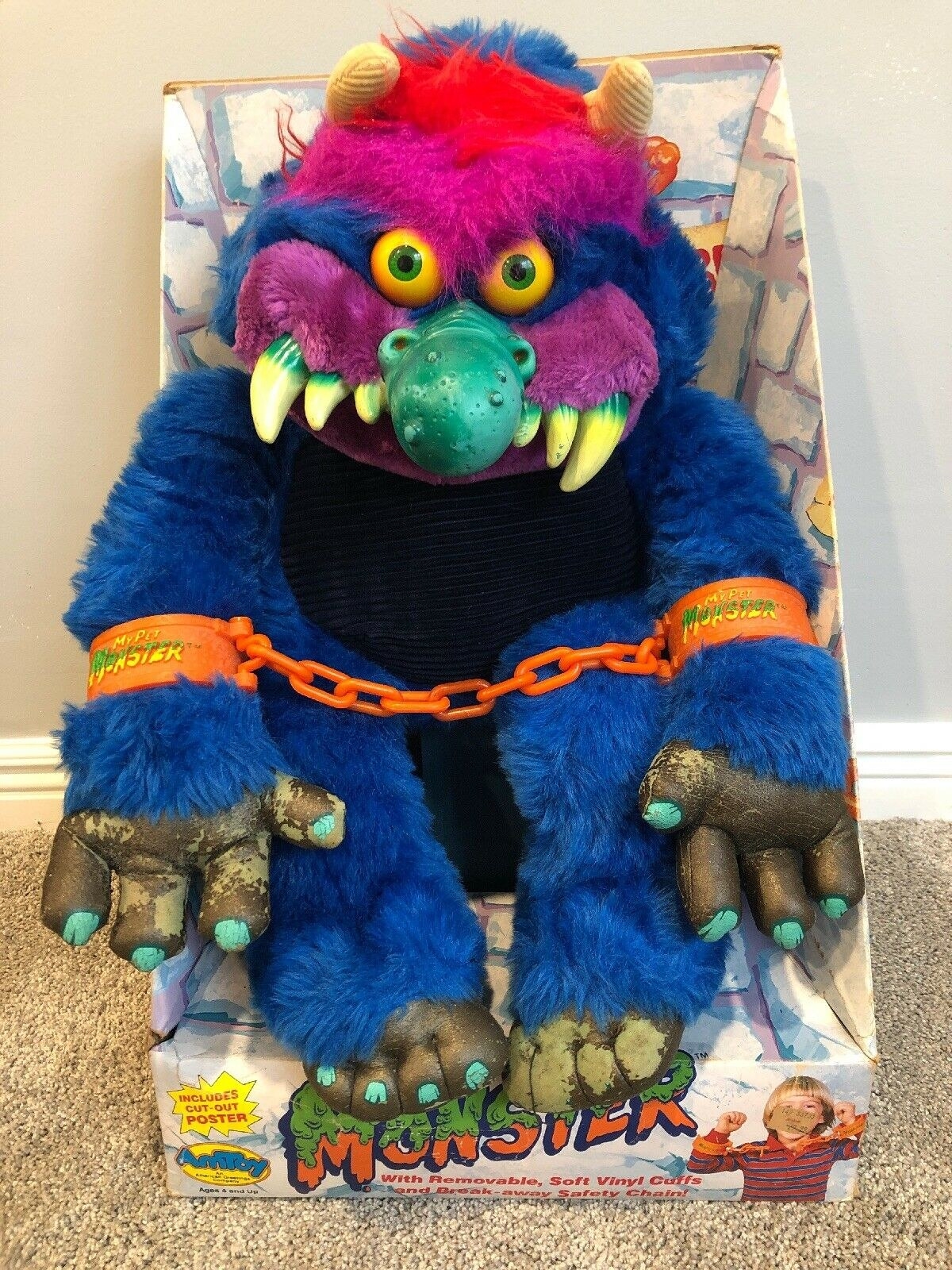 8.
Shrinky Dinks, which you always had to remember to let cool down enough before you touched them: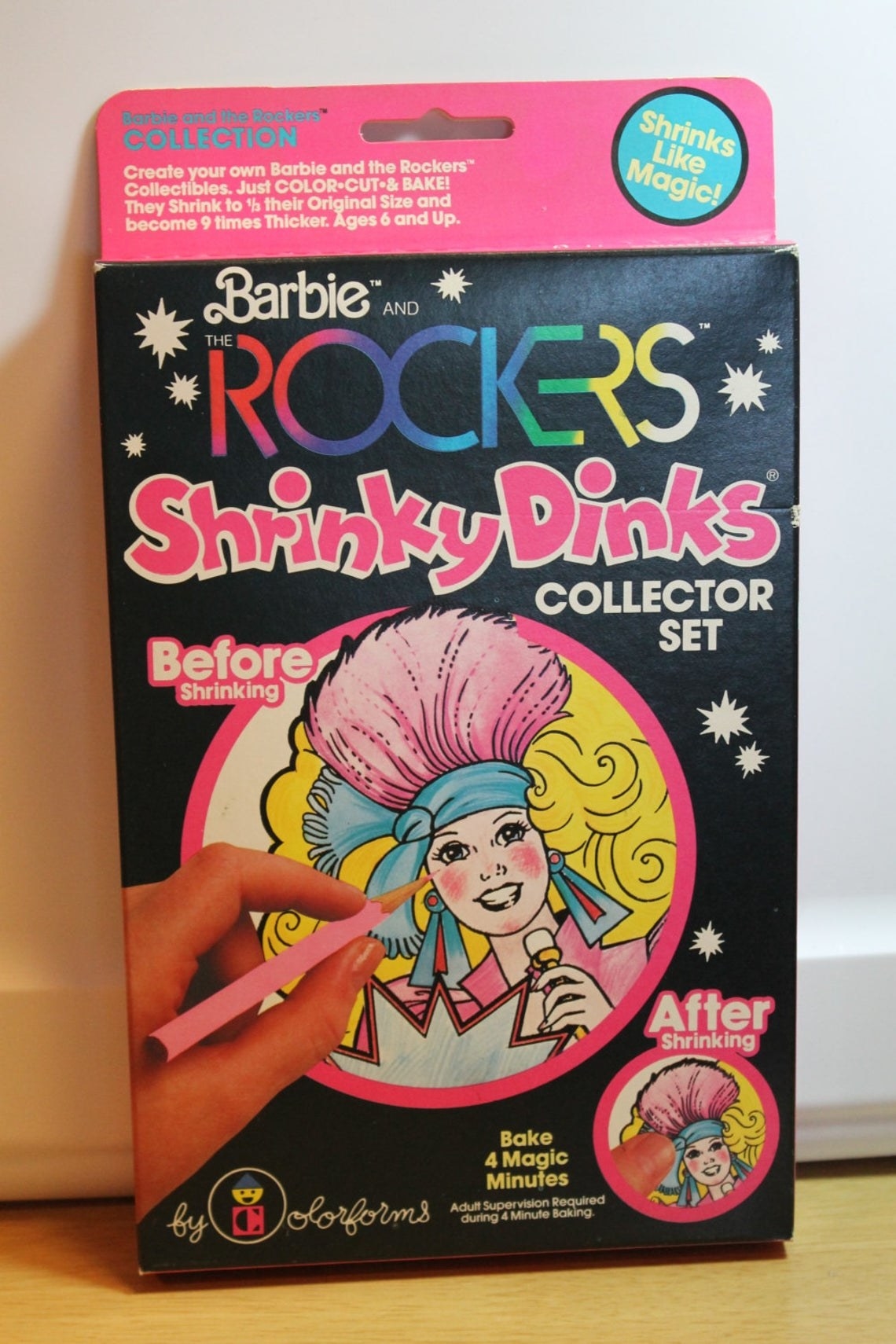 9.
Care Bear PVC figures, which were so much fun 'cause you could actually play with them in the tub or at the park:
10.
Berenstain Bears Happy Meal toys, which were amazing, but also got dirty quickly because of the fuzz they had on their skin:
11.
Max Backtalk, which was like the cool late-'80s version of Simon (and it let you record your own sounds!!!):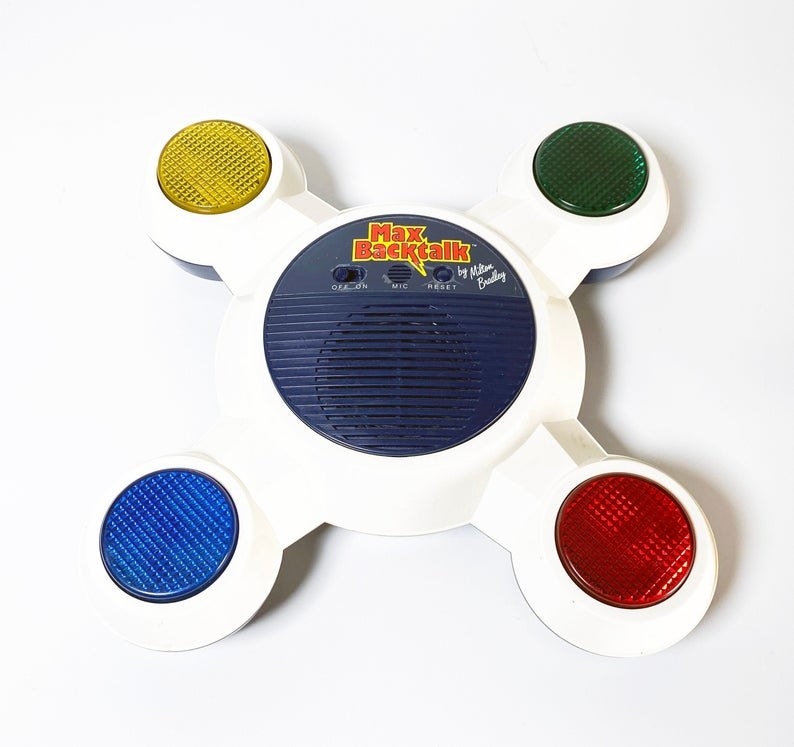 12.
McFry Kids Happy Meal Toys, which always seemed to smell like plastic and old French fries (no matter how long you had them):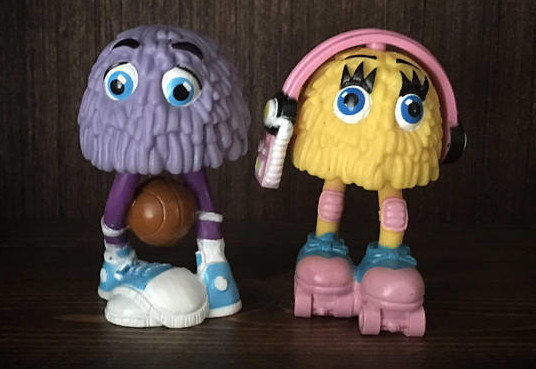 13.
Ghostbusters Fright Features action figures, which all had amazing and different "frightened" reactions:
14.
And Ghostbusters Granny Gross action figure, which truly had one of the coolest transformations of any '80s action figure: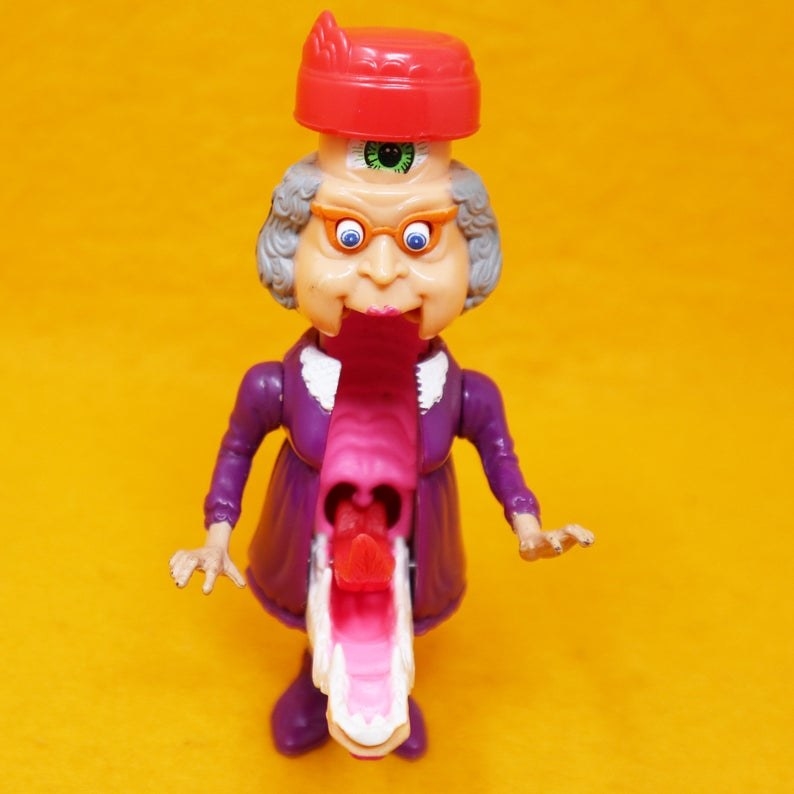 15.
Casey the Talking Robot, which was more of a glorified tape player than a robot, but it was still fun to read stories along with him: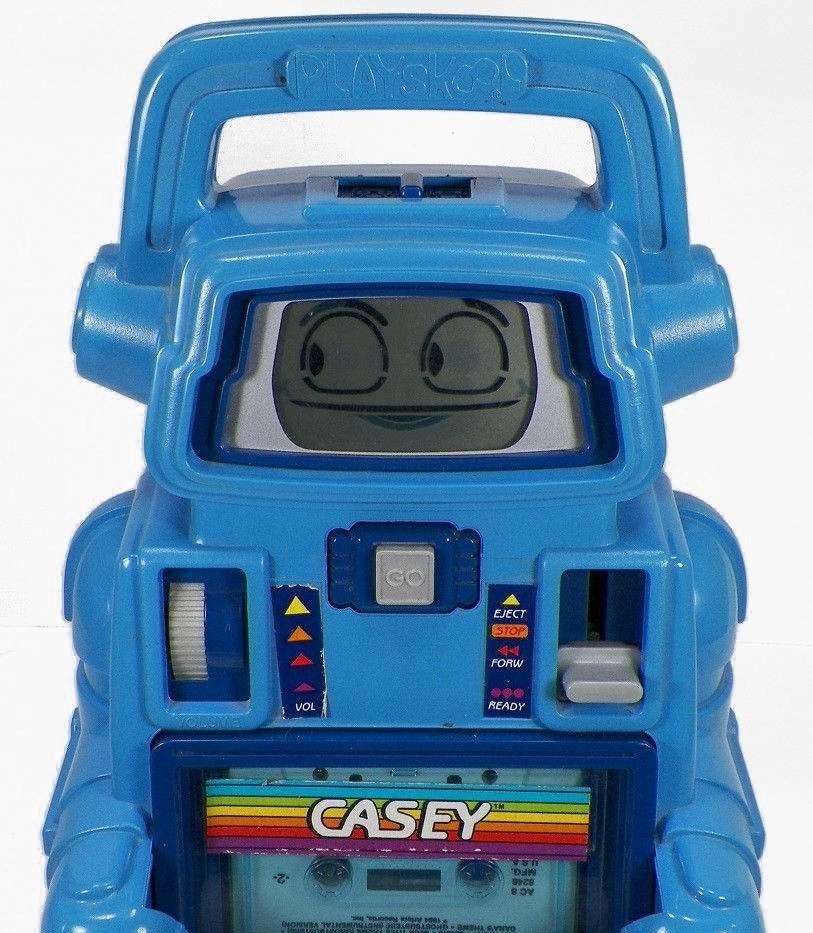 16.
Gumby and Pokey bendable figures, which just appeared in your toy box one day and you never knew why:
17.
Colorforms, which were fun to play with for about 15 minutes (max) and had a very addictive plasticky smell: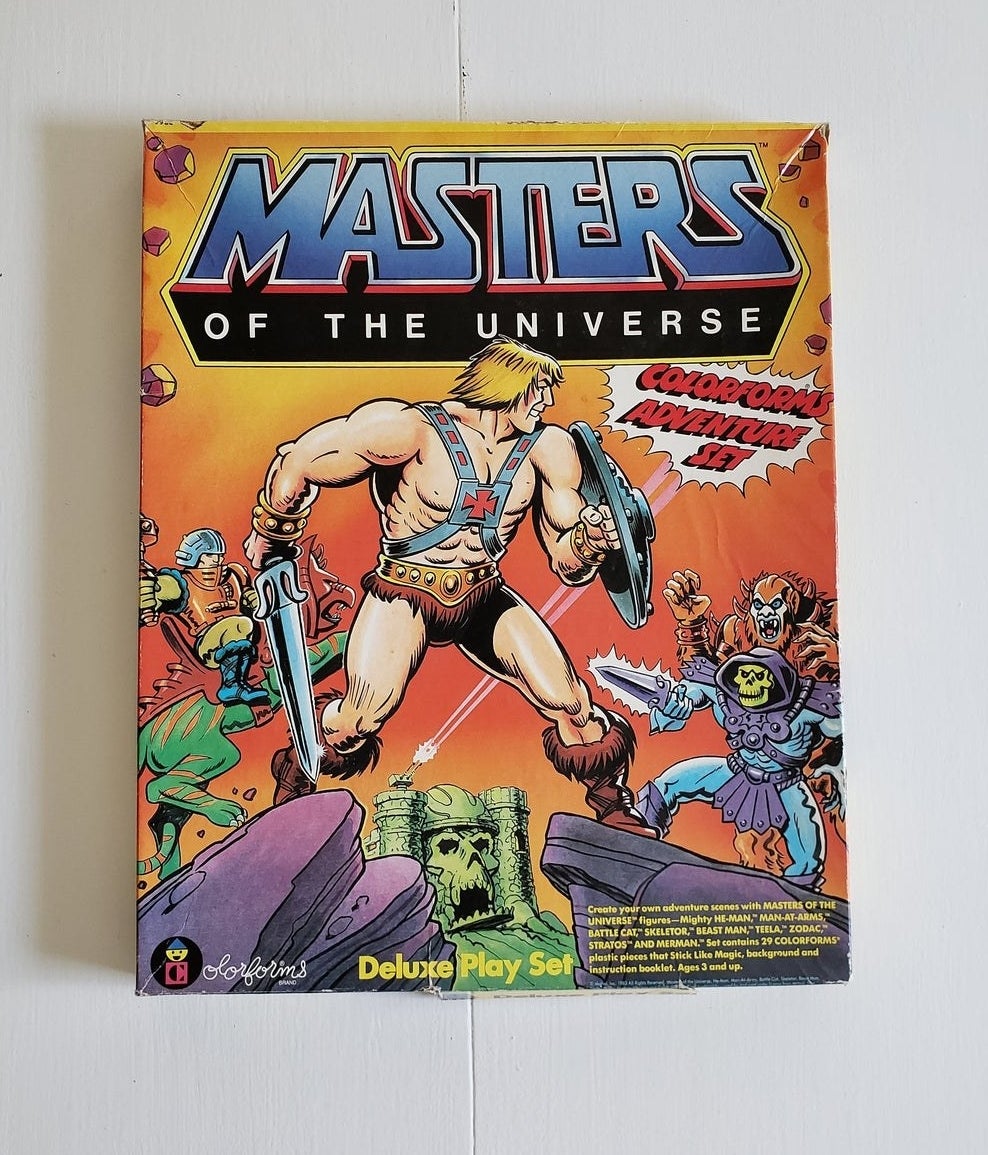 18.
Cut and sew dolls, which you usually got from your nana:
19.
And finally, the Muppet Babies Happy Meal toys, which were and are still the greatest Happy Meal toy ever: