1.
The original Kermit was made out of an old coat that once belonged to Jim Henson's mother and the eyes were made from ping-pong balls.
2.
Jim Henson first created The Muppets in 1955 for his TV show called Sam and Friends. 3.
According to Jim Henson, the Muppets got their name from a combination between the words "Marionette" and "Puppet." 4.
Kermit would occasionally don a blond wig to assume a feminine alter ego, Kermina. 6.
The Muppet Show is not an American show, it's actually British. 7.
Kermit was not the original host of The Muppet Show. Nigel, the orchestra conductor, hosted the "Sex and Violence" pilot. He was dropped because he was deemed "too wimpy" to host the show. 8.
The first Muppet to achieve national stardom was Rowlf the Dog, he was a cast member on The Jimmy Dean Show from 1963 to 1966. 9.
Miss Piggy first appearance was on the Herb Alpert's 1974 TV special Herb Alpert and the TJB. 10.
According to her puppeteer, Frank Oz, Miss Piggy's had a pretty rough childhood. 11.
Statler and Waldorf are named after two New York City hotels: The Statler Hilton (now the Hotel Pennsylvania) and the Waldorf-Astoria Hotel.
12.
During it's six year run, no celebrity was allowed to be The Muppet Show more than once. 13.
Guest stars on The Muppet Show could request to appear in a scene with their favorite Muppet. Miss Piggy was the most requested. Animal was a close second. 14.
Gonzo first appearance was as Snarl, the Cigar Box Frackle, in the 1970 TV special The Great Santa Claus Switch .
15.
Animal was inspired by Keith Moon of The Who.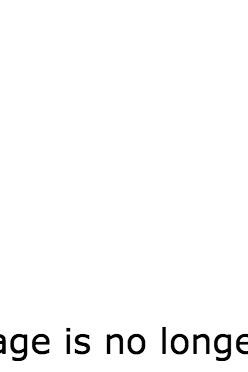 16.
The largest Muppet is Thog, he stands over 9 1/2 feet tall and is 4 feet wide. 17.
Kermit's version of "Rainbow Connection," from The Muppet Movie, reached No. 25 on the Billboard Hot 100 in November 1979. It remained in the Top 40 for seven weeks.
18.
Miss Piggy's full name is Miss Piggy Lee. 19.
Almost all the Muppets are left-handed. 20.
Miss Piggy is a New York Times best-selling author. 21.
Before settling Queen's on "Bohemian Rhapsody," The Muppets Studios had a long list of possible songs they wanted to perform, they almost considered doing Don McLean's "American Pie."
22.
Fozzie was named after puppet builder Faz Fazakas, who among other things, helped create the mechanism that allowed Fozzie to wiggle his ears. 23.
The idea for the animated series Muppet Babies, came from the dream sequence in the film The Muppets Take Manhattan. 24.
Jim Henson's final performance as Kermit the Frog was on the May 4, 1990, episode of The Arsenio Hall Show.
25.
Jim Henson reportedly created over 2000 Muppets in his lifetime.