We Tried The First Sex Toy Made For Transmasculine People
"The more we talk about it, the more we can start to feel more comfortable in our own bodies."
The Buck-Off, a collaboration between trans activist Buck Angel and Perfect Fit Brand, is the first sex toy designed specifically for transmasculine people.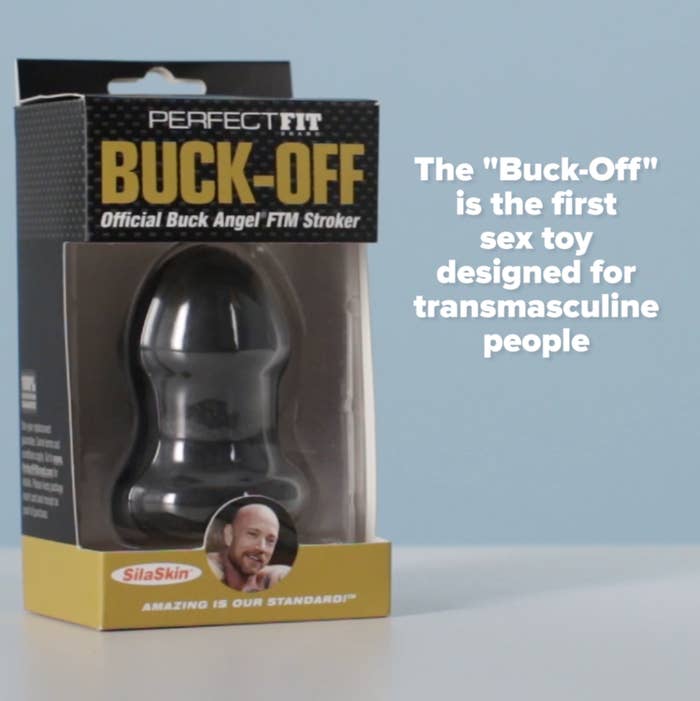 It works by using suction, and is intended to function using a jack-off motion.
Because everyone's body is different and unique, everyone will have a slightly different experience with the toy.
If you're not on HRT, there are a variety of ways to use the toy. For example, you can turn it inside out and use it like so:
We asked three transmasculine people to try the "Buck-Off" for the very first time and keep a video diary of their thoughts.
The "Buck-Off" ended up being too big for Ames, who had mentioned earlier that he wasn't as "well-endowed" as other trans guys.
This was a common complaint. Pleasure Chest sex specialist, Santos, told BuzzFeed News that the toy is "an optimistic size," and it's often too big for people.
For Topher, it took him more than one try to get the product to work.
Dee attributed their underwhelming Buck-Off experience to the fact that they hadn't been on HRT for very long.
In the end, everyone was thankful that a product that's specifically designed for transmasculine bodies exists. They felt that it opened up a conversation about self-pleasure, and celebrating one's body.