Mike Tague and his boyfriend, Andrew, recently acted as ushers at a friend's wedding in the woods of Pennsylvania.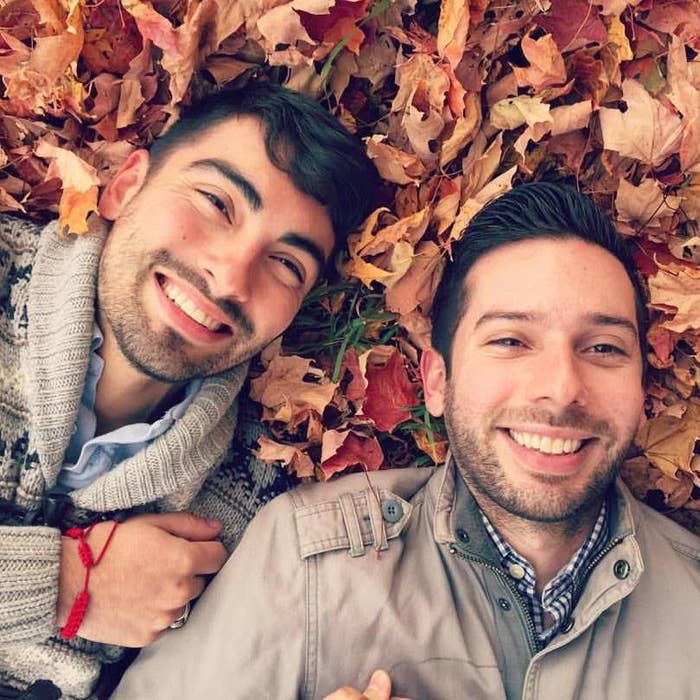 Mike was best friends with the bride in high school and jumped at the chance to get involved. So he and his boyfriend left their home in New York City and headed to the wedding.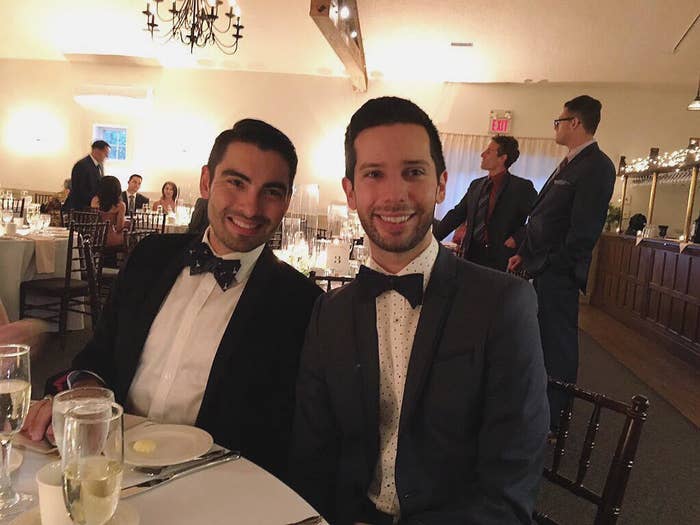 A few days after the wedding, the bride got back her pictures and immediately sent Mike this photo. "We died laughing at it," Mike said.
Mike tweeted out the photo over the weekend and it went insanely viral. So far it has over 50,000 retweets and more than 200,000 likes.
"People have been sending me versions of it from different Instagram meme accounts," said Mike.
"I thought my friends and family would get a kick out of it, but clearly, this dumb photo speaks to people for some reason."
Since his tweet went viral Mike's mentions have been a bit of a mess. He's received a bunch of unsolicited advice to never wear a bow tie again (he thinks they're fun) and also a bunch of comparisons to TV characters.
And in an effort to make him feel better, someone even morphed Mike's boyfriend as well:
Mike doesn't think the photographer actually had it out for him — but a bunch of people on Twitter do. "A few photographers have told me that the wedding snapper definitely knew what she was doing," he said.