This little 'roo suffered burns to his tail, arms, and legs after getting stuck in an out-of-control bushfire in Western Australia.
Wildfires have been pushing through Western Australia throughout January, with two deaths and more than 100 homes destroyed.

On top of all this, animals from the region have been left displaced and injured, many with burned limbs.
Waroona Veterinary Clinic is a small vet in Waroona, Western Australia, that has been taking in injured animals from the fires.
Currently they have birds, possums, cats, and kangaroos all bundled up and medicated, hoping for a quick a healthy recovery.
Nurse Hayley Donovan works at Waroona Veterinary and she told BuzzFeed News the kangaroo joey is currently staying at one of the other nurse's homes, along with two girl joeys and a possum.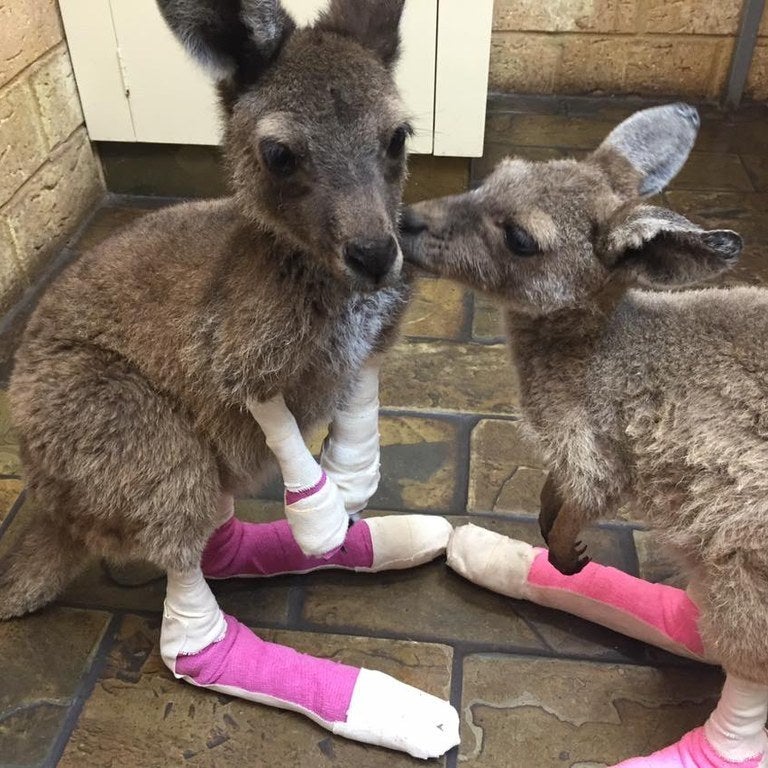 "Once they have made a full recovery they will be released back into the bush where there is plenty of food and water," she said. "The response from people willing to donate money and goods has been insane! It's so lovely that there are so many kind hearted people out there willing to help."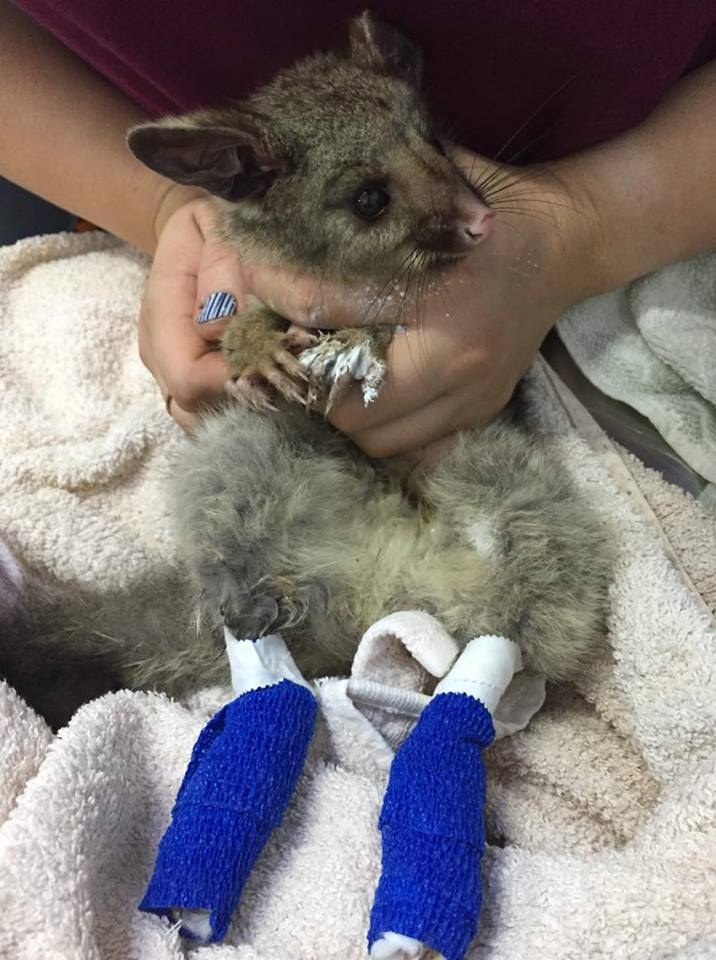 "All of the pet products that have been donated have gone to the victims of the bush fire with pets and the medical supplies and monetary donations have gone to the treatment of the burnt animals. It's a heartbreaking situation and we've seen some horrendous things but we are hopeful for the ones that have survived."

Waroona Veterinary Clinic is still taking donations that will all be put towards animal treatment.