The world's fastest man, Usain Bolt, competed in the men's 100-metre semifinal today just 30 minutes before winning gold in the final, and breezed past the competition with absolute ease. So much so, he took time to turn his head and give his competitors a cheeky smile.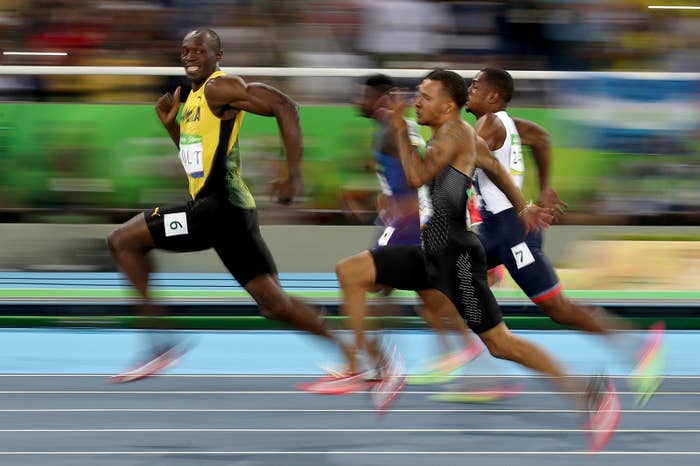 Now people are using Bolt's semifinal finish as the perfect source for memes.
It's actually really unfair just how hard the other runners tried, while Bolt strolled across the finish line with a smile.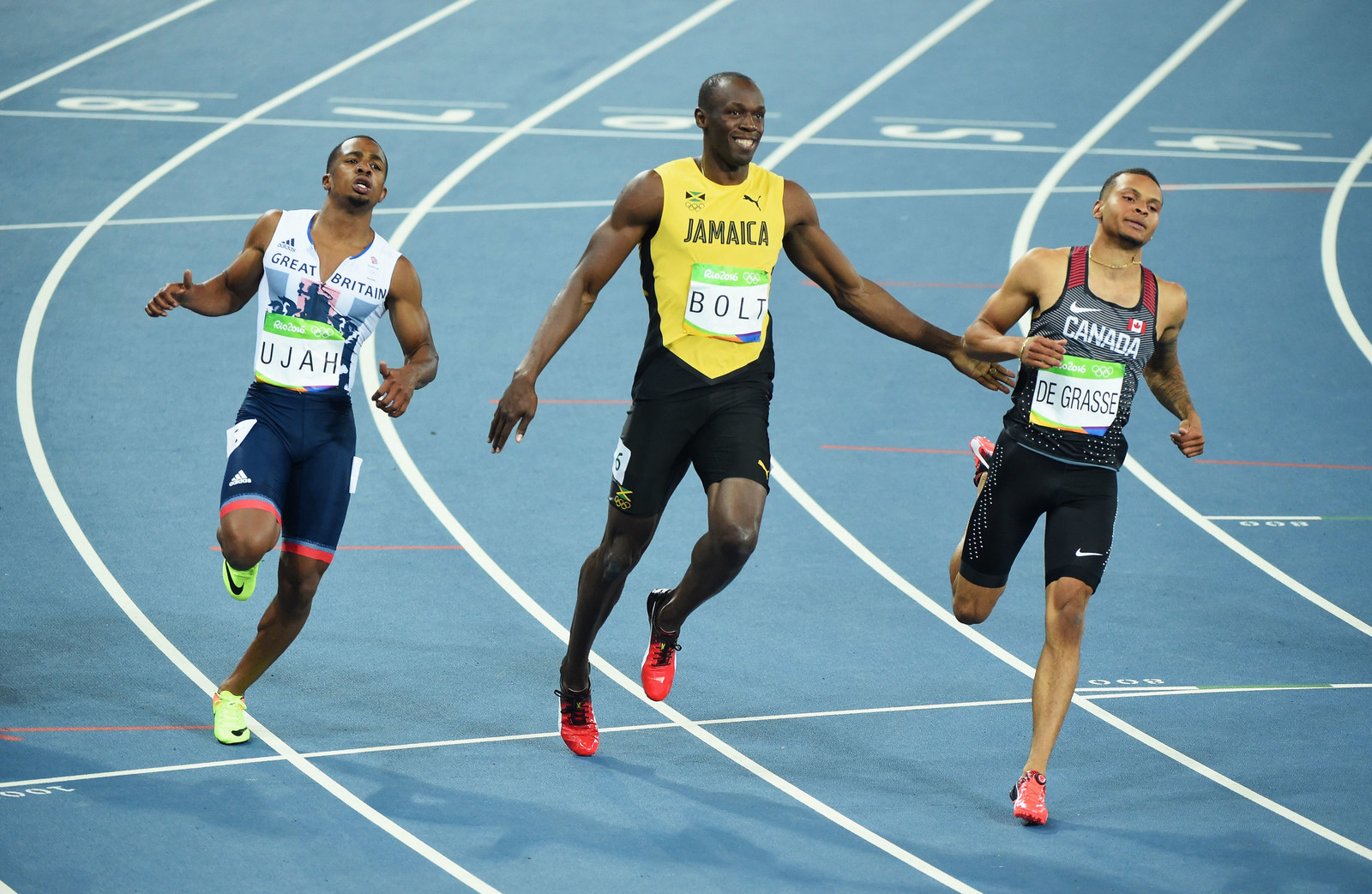 Bolt continues to make the 100-metre sprint look like something he does on Sunday afternoon with his mates.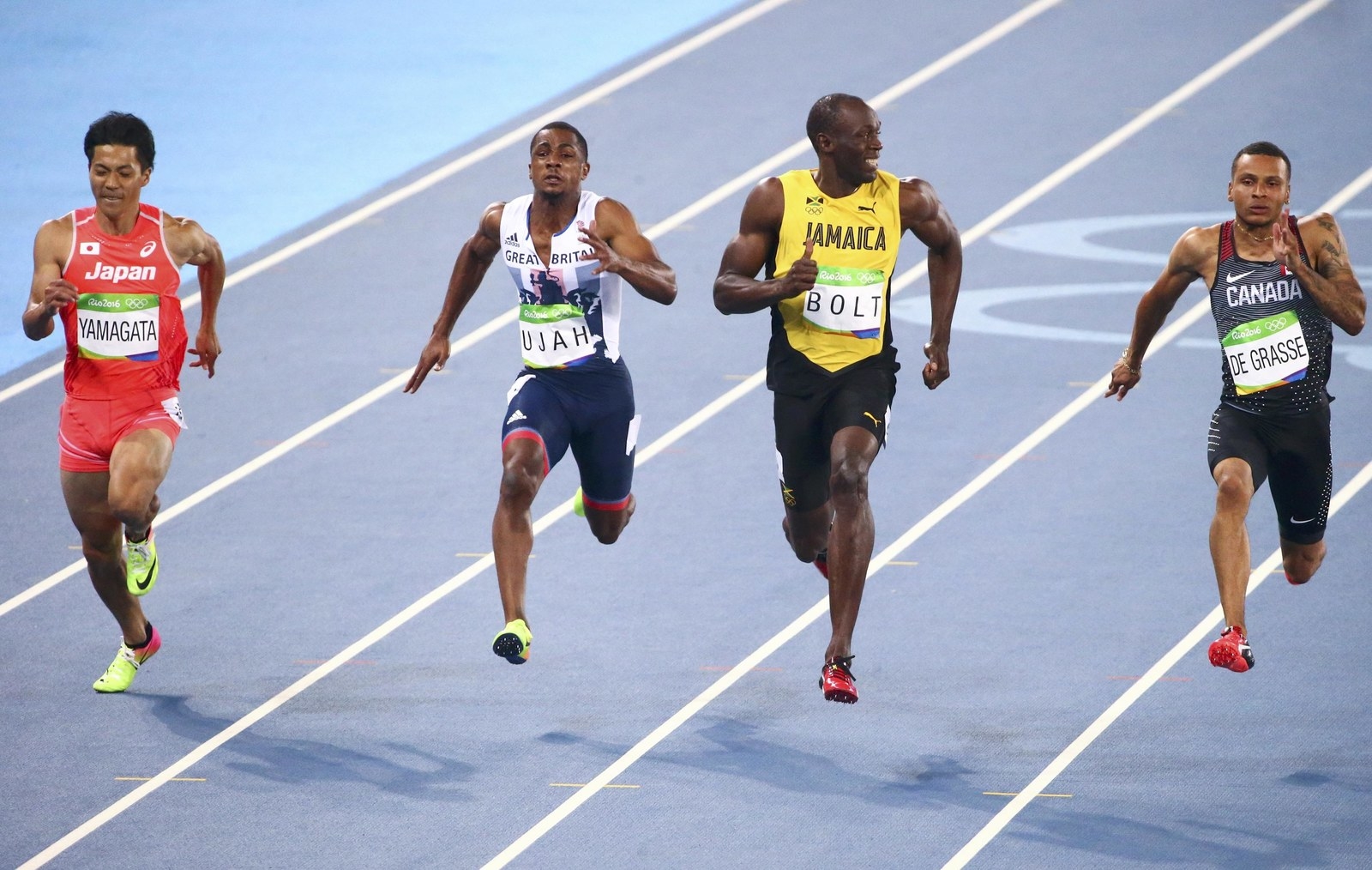 Sign up for BuzzFeed's Rio Roundup newsletter to get the hottest news each day of the games!