A woman has become the victim of online trolls after uploading video to Facebook of a man allegedly "upskirting" her.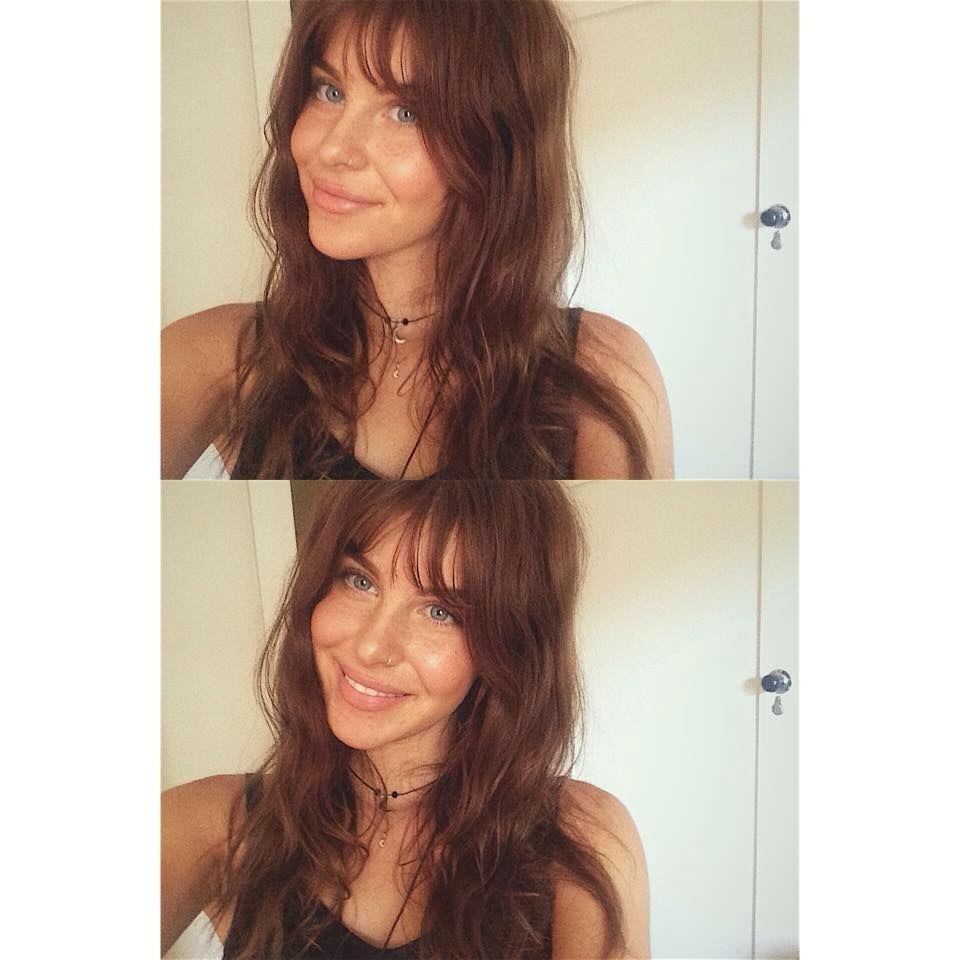 "This grub got on the train at Central and sat directly in front of me, he kept looking around suspiciously but I ignored it," she wrote on Facebook.
"Halfway to Newcastle I woke up from a nap with my knees up in shorts and noticed he was filming me from underneath his chair 😭 he did it for another half hour until I finally mustered up the courage to tell him to stop."
"I went to the front of the train and told the driver about the sitch and he contacted the police at Broadmeadow for me. I gave them these videos and they went through surveillance cams but couldn't find him so the grot is still out there potentially filming other women ugh."
"Stopped videoing because my phone ran out of memory but essentially he acted all offended and I just told him to stop and he nodded."
On Wednesday night, police arrested and charged a 30-year-old man and seized both his computer hard drives and phone.
"What are you doing with your phone?" Asked Portener.
"You keep sliding your phone under the chair. What are you doing? You keep sliding your phone under the chair and pointing it at me."
With almost 7,000 shares and over half a million views on Facebook, many praised Portener's bravery for filming the man on the train and later confronting him.
However, Portener also shared multiple comments and messages she received, abusing her about her choice to upload the footage.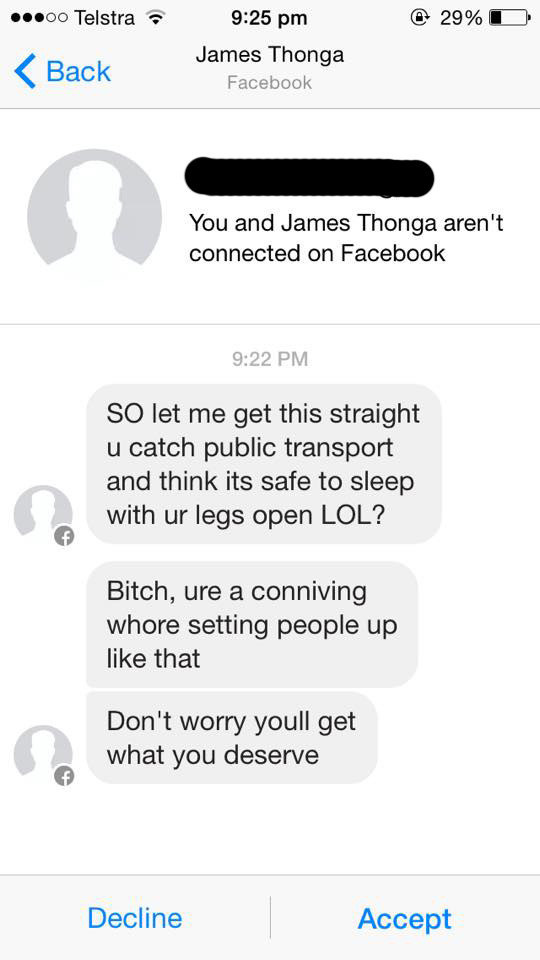 The man has been granted conditional bail and is due to appear before Toronto Local Court on Wednesday 20 April.
BuzzFeed News has contacted Portener for further statement.