Target USA is facing online backlash for a shirt allegedly stocked in their teens section with the word "Trophy" printed on the front.
Photos of the shirt have been uploaded to Target's Facebook multiple times, with strings of comments damning the merchandise.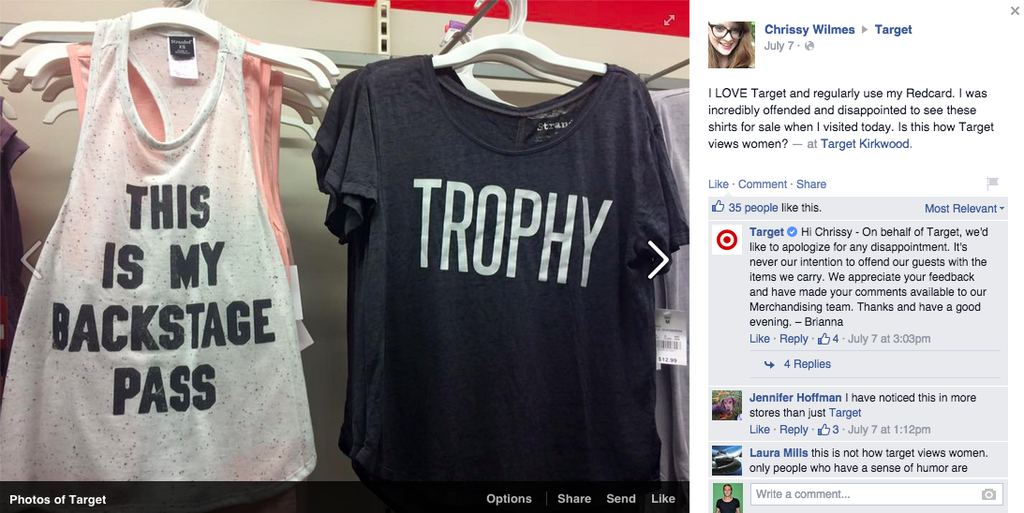 It is also available for purchase on Target's online store.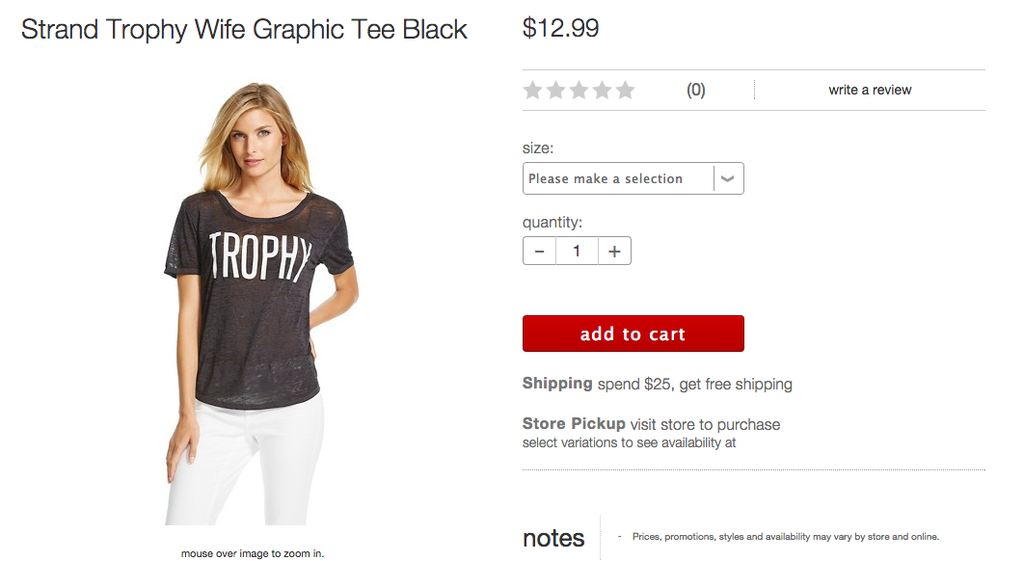 And a Change.org petition has been started asking for the store to "Stop Selling Sexist 'Trophy' Shirt That Demeans Women".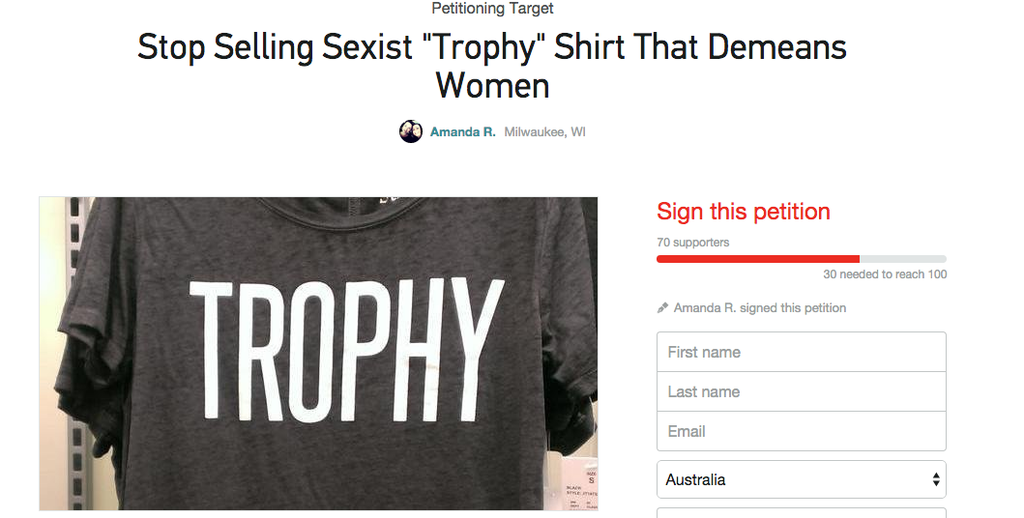 Target has been responding to those bringing it up on their Facebook.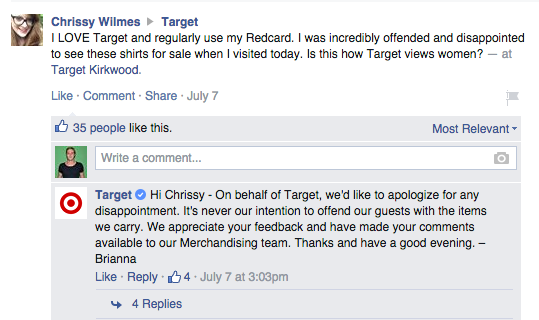 In a statement to BuzzFeed News, a Target spokesperson confirmed the shirt is part of an "engagement and wedding" collection.
"It is never our intention to offend anyone and we always appreciate receiving feedback form our guests. The shirt you're describing in part of a collection of engagement and wedding shirts that are available in our women's and plus size departments. The collection also included shirts that say "Team Bride," "Mrs." and "Bride." These shirts are intended as a fun wink and we have received an overwhelmingly positive response from our guests."