1.
This morning, Sydneysiders woke up to the sight of grey fog swarming over the city.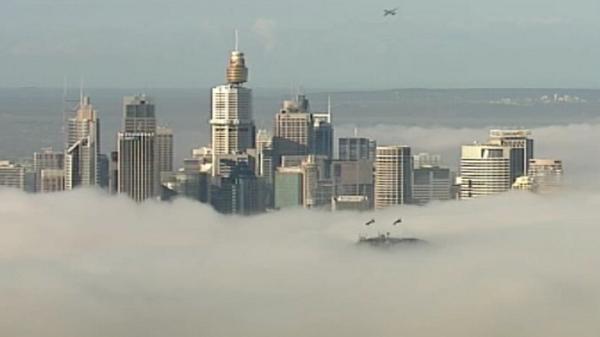 2.
Commuters on the bridge couldn't see 50 meters ahead...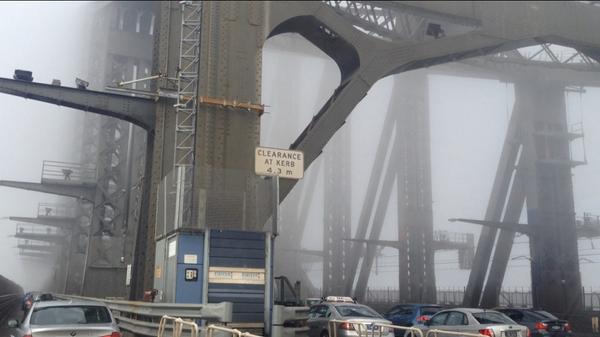 3.
And the fog rose even HIGHER than the bridge, above the flags.
4.
Early ferries were cancelled.
5.
And those that were already on the water were brought to a standstill.
6.
Some high rollers were treated to a pretty awesome view.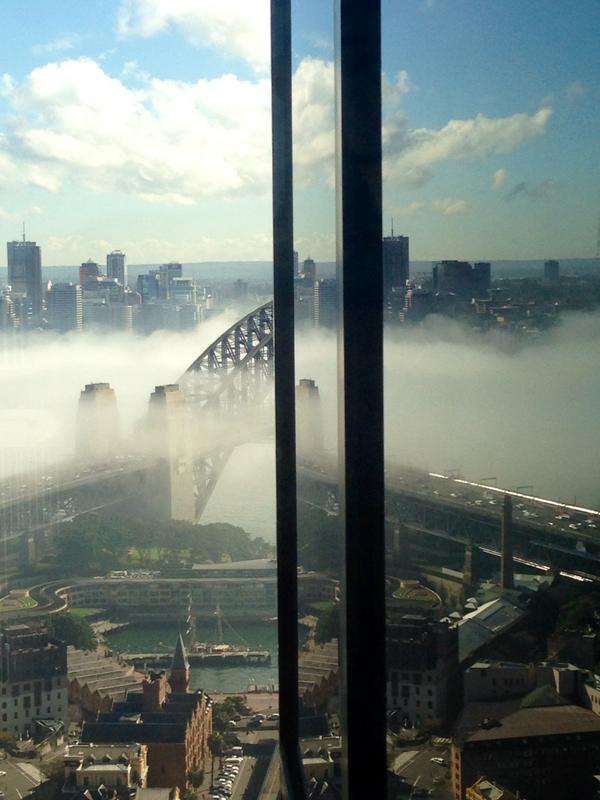 7.
And people were definitely having a HAPPY MONDAY!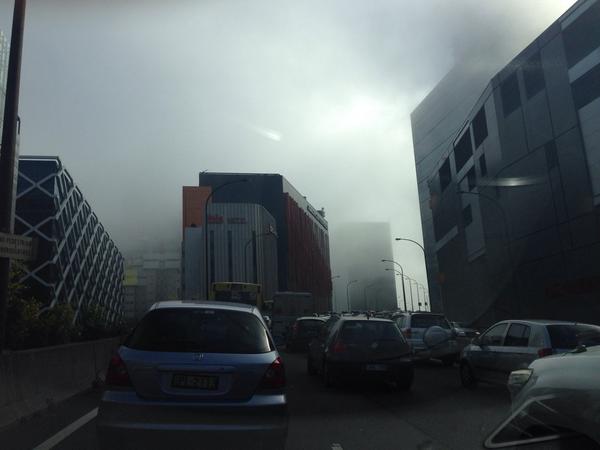 8.
Perfect views!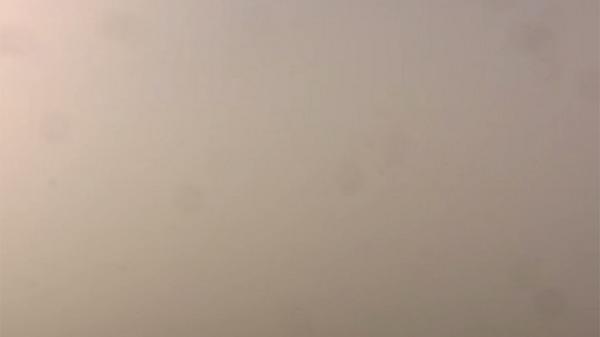 9.
BEAUTIFUL SKYLINE!
10.
Wonderful traffic reports from the news helicopter!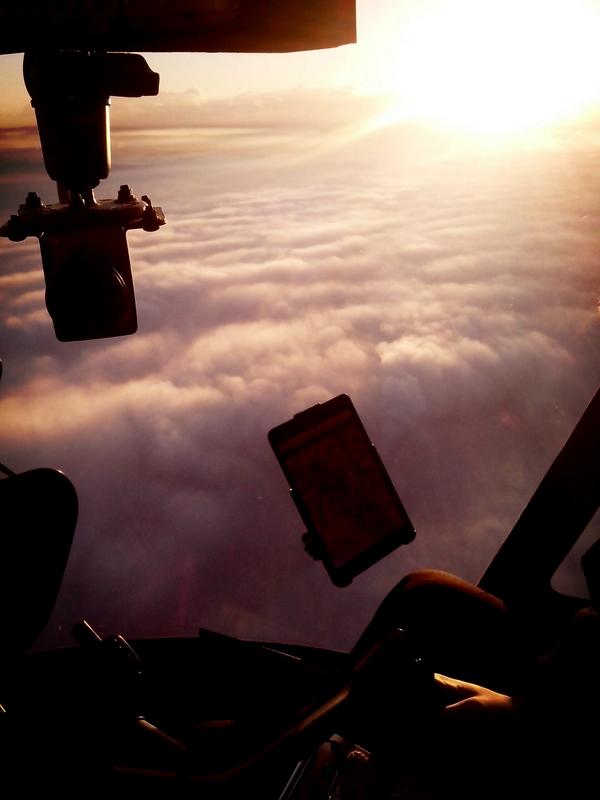 11.
The fog certainly isn't something Sydney is prepared for...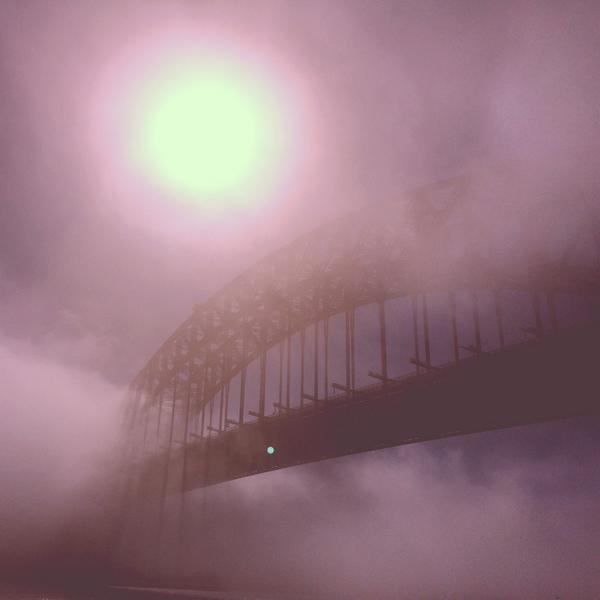 12.
Luckily, it has begun to drift away and won't be tormenting our lives further.