At the beginning of this year Starbucks announced it would be introducing the much-loved Australian/New Zealand creation, the flat white, to America.
And now they're stepping it up a notch, by introducing the Pumpkin Flat White™.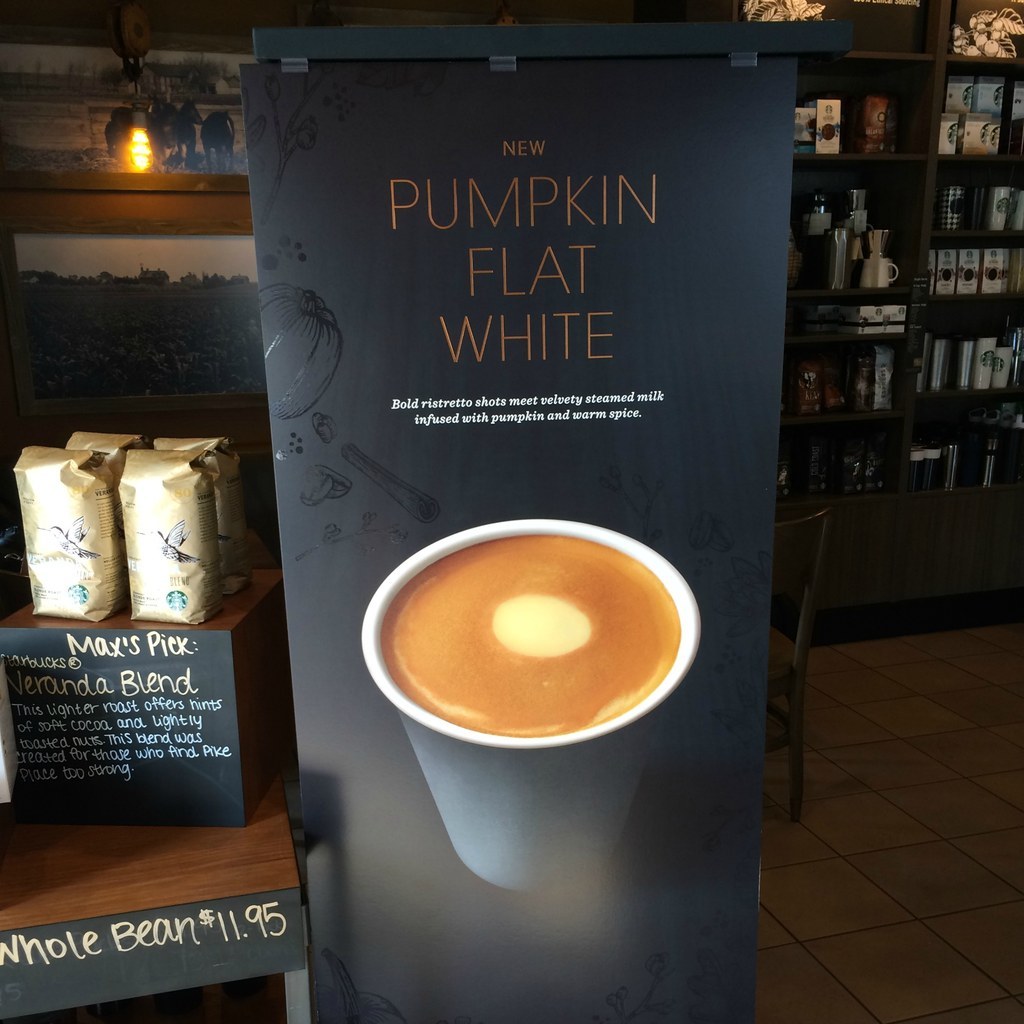 The official name of the drink is the Holiday Spice Flat White. But everyone knows what it really is: an attempt at a flat white with some pumpkin shit added in.
Reviews have been... mixed.