A Single Bottle Of McDonald's Special Sauce Is Selling For $20,000
The 500ml bottle of McDonald's-certified Big Mac Special Sauce was put on eBay two days ago.
McDonald's Australia is selling a limited edition 500ml bottle of Big Mac Special Sauce on Ebay for charity.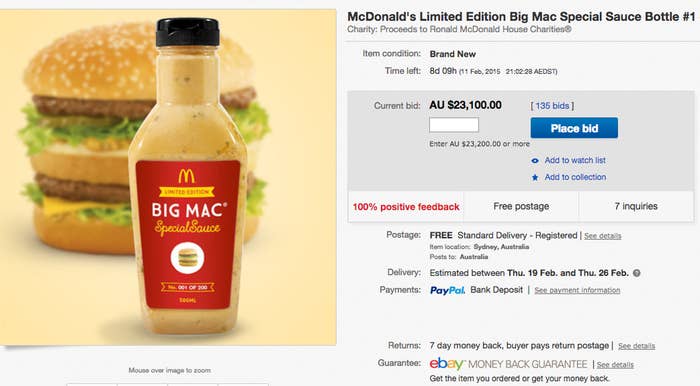 The bottle is the only one being made available for purchase to the public.
All 920 McDonald's stores in Australia also have 600 25ml tubs of the sauce for sale as well.
If you have more than $20,000 and want to bid on the 500ml bottle, or just want to gaze at its beauty, you can check it out HERE.
A previous version of this post implied more than one bottle would be made for sale. This is not the case.